12 Best Cell Phones Without Internet: BACK to BASICS!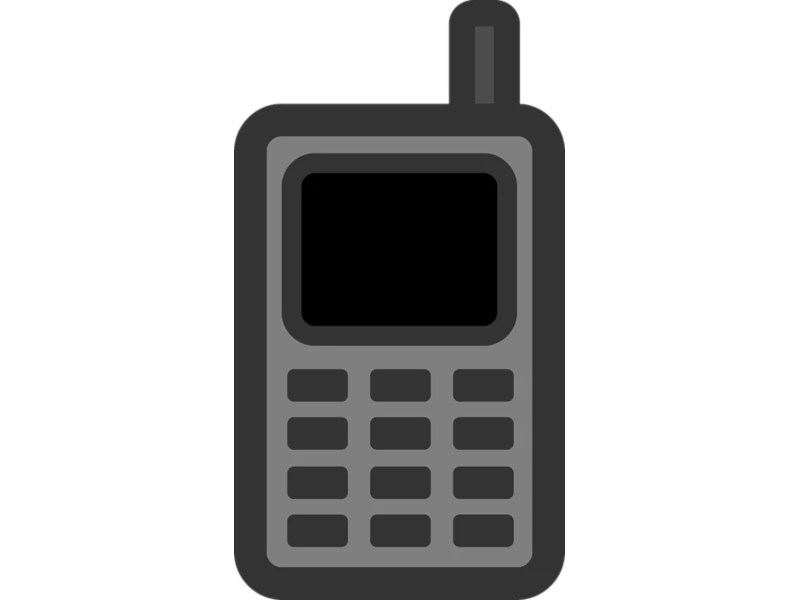 Mobile phones with internet connectivity are so commonplace that's hard to imagine buying a phone that does not let you browse the web.
However, some people prefer to own cell phones without internet connectivity to work.
These basic phones are good for calling, texting, listening to music, and most other things that don't require the internet.
Parents buying a first phone for their young kids may want to have a phone without internet.
Seniors who use phones for basic calls prefer to have simple phones that don't require technical knowledge or internet services.
Considerations When Buying Mobile Phones Without Internet
There are lots of features you can consider while purchasing a phone with the ability to connect to the internet.
These features enhance your experience with using the more basic functions of such a phone.
Hearing aid compatibility (for seniors)
High maximum volume
An external screen on flip phones
Quick access on the side (flashlight, music player, call accept/reject)
Large icons for better visibility
Easy to use keypad/larger keys
Long-lasting battery
12 Great Mobile Phones Without Internet
From easy access keys to larger displays, these 12 phones will make sure you have a great phone experience – no internet needed.
1. BLU Tank II T193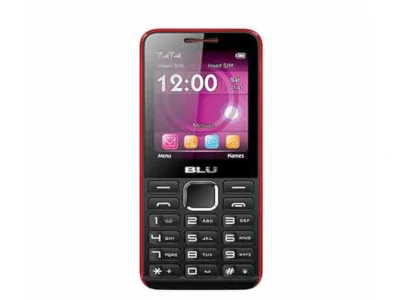 The BLU Tank II features a 2.4-inch display with a 1.3 MP rear camera. This bar phone has an ideal grip and will be preferred by seniors who want a classic phone shape. 
Even better, it has an expandable memory of up to 32 GB with a MicroSD card.
Key Features
1,900 mAh battery 
Dual SIM card slots
Talk time: 12 hours
2.4" TFT screen display
Mediatek processor
3.5mm audio jack
Micro SD slot
Bluetooth capability
Pros
Expandable memory
Extended battery life
Cons
The phone operates only on 2G GSM networks
2. Alcatel QuickFlip 4044C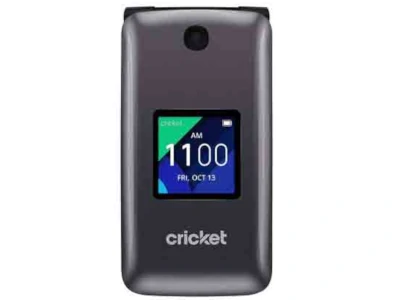 Flip phones are great, and many boast external displays that make them more convenient for use.
The Alcatel QuickFlip is a GSM-unlocked phone that features a large keypad, an external screen, and a high-quality speaker.
The icon-based menu is easy to navigate with the up-down and left-right menu keys. 
Key Features
1,350 mAH battery
2.8" internal & 1.44" external colored display
 2 MP camera
 HD voice for clear calls
Pros
Long battery life with up to 16 days of standby time
Great design and touch sensitivity
Good camera quality
Crystal clear audio with reduced background noise
Cons
Doesn't work on Verizon or Sprint networks
3. Plum Flipper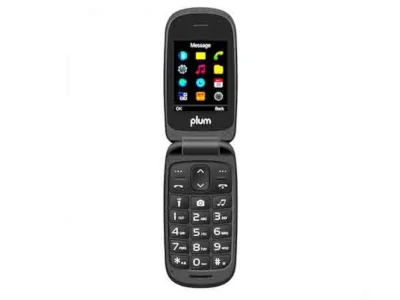 The Plum Flipper flip phone comes with decent 32 GB storage and is unlocked for all carriers.
Featuring a clamshell form and a keypad that's simple to use, it's a great basic phone for everyday use.
Key features
2.0" display
1.3 MP camera
Micro SD card slot
1,500 mAH battery
Dual Sim card slots
Colors: Black, Blue, Pink
Pros
Long battery life
Expandable battery
Soft keys are easy to use
Cons
4. Plum RAM Plus
Plum RAM Plus is a basic flip phone which features a rugged body perfect for use by kids who seem to be dropping their phones often.
The phone comes unlocked for most carriers so you can keep your number when you buy the Plum Ram Plus.
Key Features
Dual display: external 1.44" & internal 2.4"
TFT LCD display with 256 colors.
Dual Sim card slots
Micro SDHC card slot
Flashlight
1,200 mAh removable battery
4 GB storage memory
Pros
Shock, dust, and water-resistant, IP68 military-grade case
A big keypad that's easy to use
SOS button
Has loudspeaker
Cons
Not compatible with AT&T, Verizon, or Boost Mobile
5. Nokia 106
Nokia phones are well-known for their durability and the Nokia 106 comes with the same promise. 
If you want a phone with the basic text and call functions, the Nokia 106 is your best bet. 
It doesn't feature a camera or come with WhatsApp support. A truly internet-free cell phone!
Key Features
Single Sim unlocked phone
Talktime: 15 hours
Standby: 21 hours
1.8" screen 
800 mAh battery
Color: Black
Pros
Lightweight and easy to carry
Button dial pad
Large icons, ideal for seniors
Cons
Low storage space (4 MB)
Only compatible with 2G GSM networks
Doesn't come with a camera
6. Easyfone Prime-A1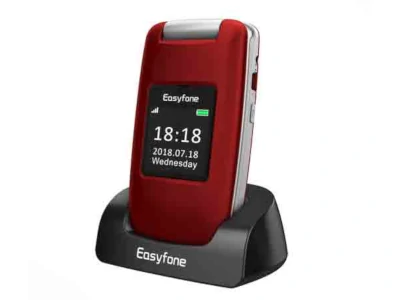 A rather stylish flip phone with a silver and black body, the Easyfone Prime is perfect for you if want to save a ton of money on a basic phone that looks good.
This one boasts a large external screen that shows your texts and icons prominently. Works only on the AT&T network.
Key Features
2.4" main display, 1.44" external display
2.0 MP rear camera
Dedicated SOS button
Hearing-aid compatible
M1 & M2 direct-dial keys
Flashlight
800 mAh battery
Comes with a cradle charger
Pros
Large icons are specially designed for seniors who might have vision problems
Bright flashlight
Quick access button on the right side
Great volume for easy hearing
SOS button for emergencies
Cons
Doesn't operate on CDMA networks like Verizon, Boost, Sprint
7. Punkt MP02 New Generation
MP02 is a new generation minimalist phone specially designed for users who want to overcome their smartphone addiction. The UI is intuitive and pretty smooth to use. The phone is rugged and water-resistant. 
The Punkt MP02 mobile comes with the Pigeon app that you can use to send end-to-end encrypted messages to smartphones with the Signal app.
The interface is minimal with a spaced-out keypad and quick access keys for messages, contacts, and navigation.
Key Features
Comes with increased digital security
2.0" Gorilla Glass screen
1,280 mAh battery
16 GB storage
Pros
Water-resistant and durable body design
Great call volume
Minimal interface for those looking to control phone usage
Cons
Only works with AT&T and T-Mobile
Band 71 is missing (needed for T mobile rural calling)
No volume keys 
8. Samsung a157 GoPhone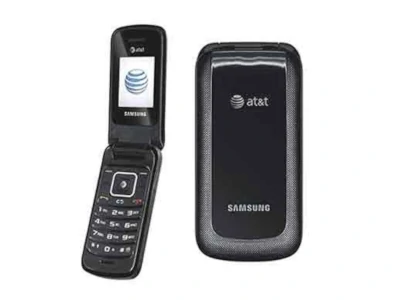 Samsung a157 is a basic prepaid phone featuring a 1.8" screen.
The phone is locked to the AT&T carrier and is designed for calling and texting only because it does not have internet access. 
Key Features
1.8" LCD screen display
120 MB available storage
Multi-language internet free phone
800 mAh battery
Talk time: 6 hours
Standby: 10 days
No contract – prepaid service required
9. Plum RAM 10
If you want a phone that is rugged and feels solid in your palm, the Plum RAM 10 is one of the best options.
It has a bar shape but is wider than the standard bar dimensions, making it easier to grip. 
The Plum RAM 10 is unlocked for all carriers except Verizon and Boost.
Key Features
1700 mAh battery
2.4" display screen
Dual camera
Flashlight
Pros
Shock, dust, and water-resistant, military-grade IP68
Expandable storage
Powerful battery
Cons
Does not work with Verizon or Boost Wireless
10. Nokia 225
The Nokia 225 features the classic Nokia phone design from the mid-2000s. The phone offers crystal clear calling and some great games, but it doesn't need the internet.
Key Features
1,150 mAh battery
2.4" display
64 MB RAM
Micro SDHC memory card slot
0.3 MP rear camera
Pros
Long-lasting battery
Large LCD display
Cons
Does not work with Verizon
Low-quality camera
11. LG 450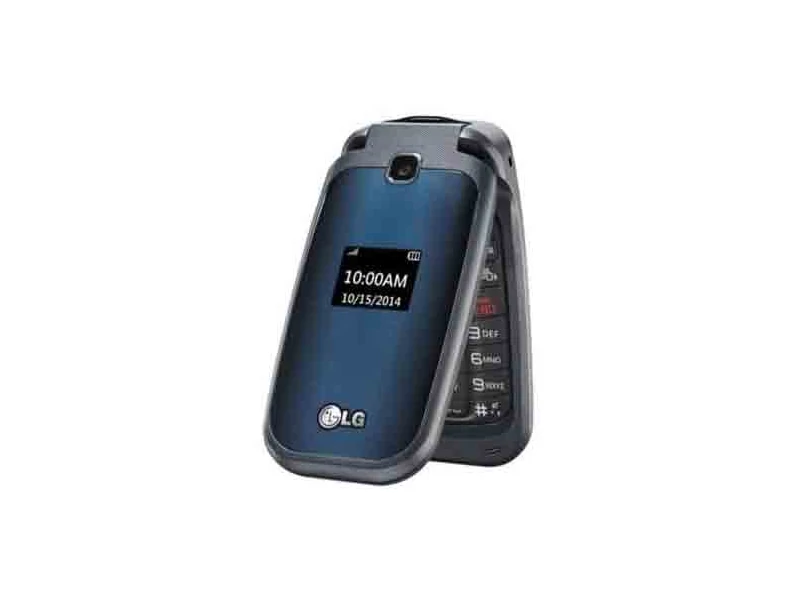 LG 450 is a sleek and stylish flip phone that fits easily into your pocket thanks to its rounded body design. The phone is locked to the T-Mobile carrier and you can pay as you go.
It features a durable keypad that allows for easy navigation.
Key Features
950 mAh battery
2.2" 262K TFT display
Bluetooth 2.1 
1.3 MP camera with a dedicated key
Video and audio player
256 MB memory
12. Jitterbug Flip Phone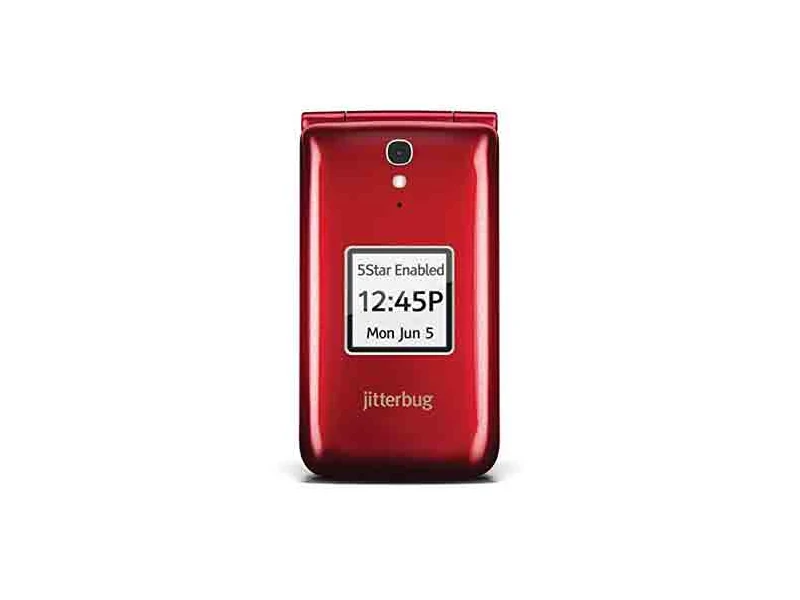 Lively Jitterbug Flip2 is a well-designed, compact, and sturdy phone that's packed with features you can use without internet access.
This flip phone has large distinctive keys and dual screens which is all that you need. The backlit keypad allows you to use the keypad in low light.
Key Features
16 GB internal memory
3.2" large main display
5 MP front and 8 MP rear camera
Built-in voice assistant
Up to 12 hours of talk time
Pros
Powerful speaker
Urgent response button on keypad for emergency calling (suitable for seniors)
You can use your voice to call and text using Amazon Alexa (Voice Assistant) 
Simple interface
Cons
Phone is locked to Lively for service