The AT&T Family Cell Phone Plans
AT&T supplies millions of Americans with a wide range of products, both in the communication and entertainment sectors. Their determination to offer the best network coverage across the US has never been so great, especially with the rise in 5G connectivity. AT&T family cell phone plan has been their core cell phone plan and is used by millions of people due to its many perks.
If a family cell phone plan is new to you, I will explain how it works. The family plan allows a cell phone plan subscriber to buy several lines under his name. In most cases, one can have up to 5 lines or even more depending on the service provider. In most cases, these lines are given a plan with unlimited talk, text, and shared data. In some cases, each line may have its tier of data units, but this is quite rare.
Our focus will be on the AT&T family cell phone plan, and we will talk on why you should get them, whether you can bring your device and get the plan, what does the plan has to offer, and lastly whether you can switch from an individual to AT&T family plan. Read more exiting information below!
Why get the AT&T family plans?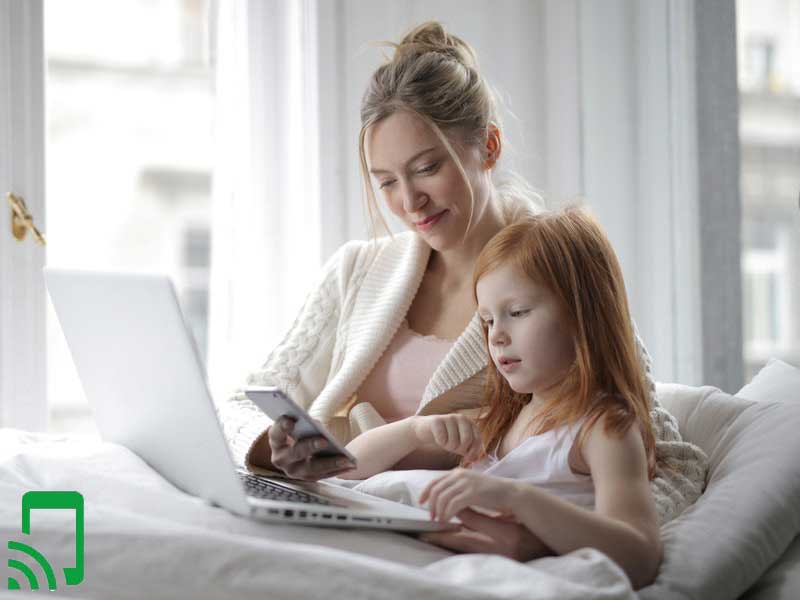 There are a bunch of benefits with the family plans:
i) Stable network coverage
The network coverage by AT&T is the second-best after Verizon wireless. Never worry about dropped calls or slow internet. Network congestion may lead to data throttling since you are using a no-contract cell phone plan.
ii) Reliable customer care
Despite claims of slow customer care response in the past, AT&T has improved its customer care response. They have excellent communication etiquette, and you can always leave a rating after each call.
iii) Community support
AT&T offers community support for the family plan. You can post a question on the community forum, and people can help you tackle your problem. This platform can also be resourceful since you can find answers to a question you intended to ask hence save a lot of time.
iv) Discounts
With the family cell phone plan, you can get discounts starting with the autopsy option. They also have other discounts on cell phones and their accessories. Be sure to check out their online stores' sand email notification for discounts and offers available.
v) No contracts/ No-contracts
Contracts can be very frustrating, especially if you are looking to switch service providers. AT&T offers the family plans with no contracts, and you can also choose a contract family plan that has its benefits.
Can you bring your phone to the AT&T family plans?
Yes! AT&t bring your phone program is open to:
A new or existing customer in AT&T
People who have an AT&T compatible phone
A customer whose phone has never been reported stolen or lost
To know whether your phone is compatible with their network, go to the AT&T website and navigate to the IMEI checker. There key in your IMEI number and get real-time updates, whether your phone is compatible or not.
What does the AT&T family plan entail?
The AT&T family plans are offered in 2 tiers:
1) Unlimited family plan
This family plan is offered in 3 tiers, and you can have a maximum of 4 lines. Discounts apply to paperless billing and:
i. Unlimited starter
It goes for $35 per month, and you get:
Unlimited talk, text, and data
SD video streaming
Fraud blocking and spam alerts
ii. Unlimited Extra
The plan offers:
SD video streaming
Unlimited talk, text, and data
50GB of premium data
15 GB mobile hotspot per line
Unlimited texting in 120+ countries
5G connectivity is available
iii. Unlimited Extra
Unlimited extra offers:
Unlimited talk, text, and data
10 GB premium data
30 GB of mobile hotspot data per line
HBO Max included
Unlimited talk and text for up to 120+ countries
Fraud, spam alerts feature is available
The plans can be bought here
2) AT&T mobile share plus plan
This plan is known for zero overage charges and comes in 2 categories:
1. Mobile share plus (9GB)
This plan goes for $35 per line, and you can have a maximum of 4 lines for only $140 per month. The plan comes with:
9 GB shared data
9GB mobile hotspot data
Talk, text, and data for Mexico is included
Unlimited texting for up to 120 countries
2. Mobile share plus (3GB)
The plan goes for $30 per line, and you can have up to 4 lines for $120 per month. It comes with the following perks;
3GB of LTE shared data
SD video streaming
Unlimited talk and text is included
You get Unlimited texts for up to 120+ countries
You can shop for the plan here.
Contract or no contract: Which is the best option when choosing an AT&T family plan?
Both contract and no-contract and contract plans have benefits of their own. If you don't want to be tied to a service provider for more than one year, then you should go for a no-contract plan. No contract plans are also very affordable compared to the contract plans.
Contract options give you a fast and reliable customer care response, and you get privileges during network congestion.
Bottom Line
Having an AT&T family cell phone plan will save you a lot of hustle when it comes to getting stable network coverage, costs, unlocked cell phone deals, and so much more. Luckily, it does not matter whether one is a new or existing customer at AT&T since the plan is open to all.