What Towers Does Straight Talk Use
Straight Talk Wireless is a Mobile Virtual Network Operator (MVNO) that got launched in 2009. Besides, this provider is one of several prepaid wireless carriers in the United States operating under various providers. This cell phone provider doesn't possess its towers, but if you wonder what towers does Straight Talk use, they partner with one or more networks to deliver coverage.
However, Straight Talk is the widespread brand serving close to 10 million subscribers in the U.S. They maintain it simple using their prepaid monthly and no-contract service. Notably, the provider is a TracFone Wireless brand, with its services most widely availed at Walmart. One of Straight Talk's strengths is that it operates on all of the major four networks that include Verizon, T-Mobile, AT&T, and Sprint.
Moreover, by leasing access through the big-four carriers' mobile towers, Straight Talk delivers the same reliable coverage that consumers need. As a result of utilizing those already existing towers, this provider can save on overhead costs and offer you service at a considerably lower rate. Most importantly, you cant get access to all four networks at once, and it's just one at a time. Hence, the network gets selected depending on your location and device.
Which Networks Does Straight Talk Use To Provide Their Cell Phone Service?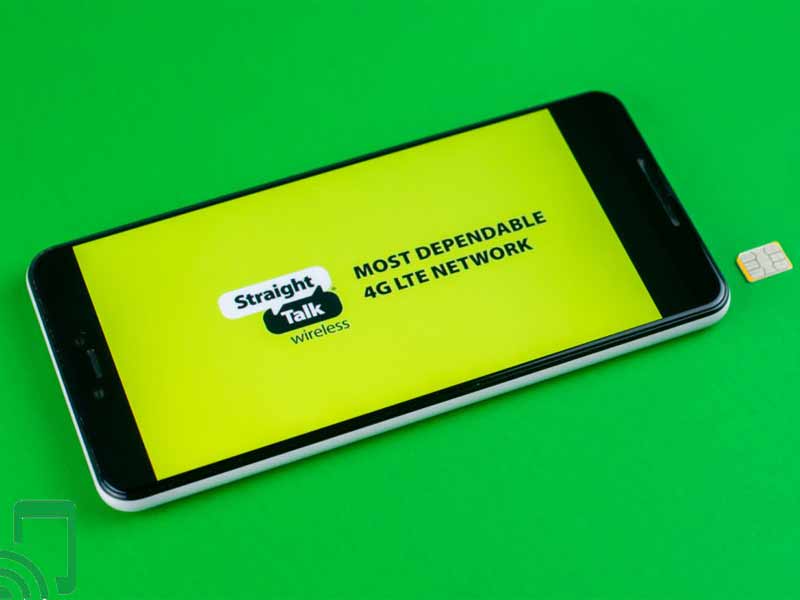 Straight Talk Wireless provides nationwide cell phone service without having a single cellular antenna or tower. However, the Straight Talk service leases the networks of other major wireless carriers. Using various leasing protocols, Straight Talk offers service via phones that utilize one of the two leading cell phone technologies, GSM and CDMA.
However, remember to put the correct APN settings for proper network connectivity. If you are searching for Straight Talk APN settings for the four carriers, ensure you perform a search for that. You can contact Straight Talk customer service on 1-877-430-CELL (2355) or login to the Straight Talk Customer Service page.
As explained earlier, Straight Talk works on all four major networks that are; Verizon, T-Mobile, AT&T, and Sprint. So, the network your phone operates on gets directed by the specific model. If you are keen on what cell towers do Straight Talk use, below is a list of the four major networks to find the Straight Talk coverage.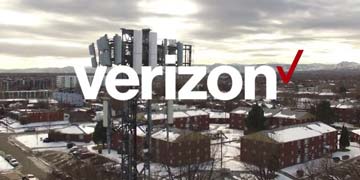 1) Verizon Network
Verizon's network is the leading wireless provider in the U.S. in terms of area covered. The most important thing about this carrier is that it shines as any other wireless carriers falter in rural regions.
Read More: How to Find Verizon APN. This guide shows you how to input Verizon APN settings on your device!
2) T-Mobile Network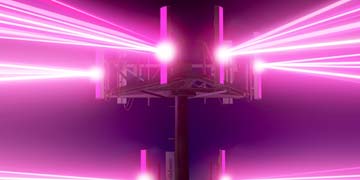 Recently, T-Mobile has been positioned as the second national network provider out of the four major carriers. This carrier is behind Verizon and ahead of AT&T. The carrier's addition of their 600 MHz spectrum has led to the rapid network expansion.
3) AT&T Network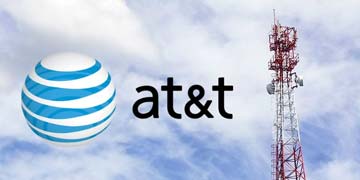 AT&T delivers some of the best coverage in the U.S., standing third in areas covered behind Verizon and T-Mobile. If you want to use this network, you can look for the coverage map on their website. This map clearly shows AT&T's coverage spread in the U.S.
4) Sprint Network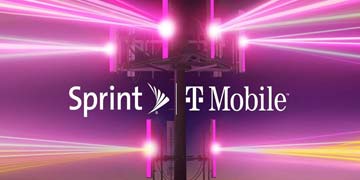 Sprint is the fourth in terms of coverage and covers the least amount of territory, with its 3G and 4G LTE networks in the United States among the four big players. Their network does projects very reliable service in some regions of the country, particularly across the eastern seaboard.
Straight Talk Wireless Service
Straight Talk buys network equipment from other wireless service providers, hence the name mobile virtual network operator (MVNO). Straight Talk provides service for both GSM phones and CDMA phones. Additionally, the structuring of its business this way is to do away with the costs of building its network. As a result, it can deliver lower-cost cell plans suitable for business owners or anyone wishing to control their cell phone spending.
Moreover, their services get offered through a collaboration of its parent company, Tracfone Wireless, and Walmart. In other words, Tracfone offers phone services while Walmart is the retail outlet used in buying Straight Talk-branded phones and plans. Customers can select between a month-to-month options or save money by choosing a three, six, or twelve-month data plan. Before take action to the plan you can gather more knowledge about Straight Talk
The cheapest Straight Talk Plan is suitable for users who want the plan flexibility, basic cell phone coverage, and affordable pricing. Besides, customers can purchase online at the Straight Talk and Walmart websites.
How Reliable Is The Straight Talk Network?
Straight Talk Wireless is a suitable option for a customer looking for significant network coverage to save a few coins. Straight Talk phones and plans are available online or at Walmart stores. The reliability differs between the four networks that Straight Talk operates on. The below categorizes how the 4G coverage compares between the four carriers.
Verizon offers the most reliable 4G coverage in the US, followed by AT&T, T-Mobile, and Sprint. When tagging along your own phone to Straight Talk, it's advisable to ask; Is my phone compatible with Straight Talk? The network your phone will use gets determined by the carrier you originally bought it from. On the other hand, if you're acquiring a Straight Talk device, your network will get dictated by the specific device. However, some devices operate on T-Mobile, others on Verizon, Sprint, and AT&T.
Straight Talk's working on all four major networks gives them an advantage over other MVNOs that only a single one, allowing for optimum flexibility in terms of accepting devices from just about anywhere. So, the network that your phone will use will get determined by the device you bring or buy.
What Are The Pros And Cons Of Straight Talk?
The following are the shortlisted advantages and disadvantages of choosing Straight Talk as your favorite carrier.
PROS
Lower prices than more prominent cell phone providers
You can keep your current phone depending on carrier compatibility
Free or lower-priced phones are available if you want a change
You can retain your own number
Easy signup online or nationwide in many Walmart outlets
Cell towers get maintained by the big four cell companies
Good and wide selection of phones
CONS
Many plans involves a data cap to slow your data after a certain limit
How to Get a Better Signal with Straight Talk
There are times whereby your cell phone reception is low due to some factors, and you wonder what to do to improve your signal. Whether you're in a remote rural home area with an off-the-grid cabin or cottage or in the big city with buildings, some factors can block your signals. Interestingly, a recommendable Straight Talk cell phone signal booster helps improves network connectivity and experience a seamless internet connection.
Besides, improving your cell phone network coverage other than relocating to an area where the strength is good is upgrading to a newer device. Notably, the more recent phones receive far better cell phone signals than older models due to the radio technology that taps into newer, faster spectrums launched out by carriers. The latest phone models will be more likely to have built-in technology to work on the latest spectrums.
Straight Talk Customer Service
Straight Talk rates first when it comes to matters concerning customer services. You can use many ways to reach out to customer representatives for help, from social media to chat features on the company's website. In addition to chat support and phone, customers can text 611611 for help.
When you text HELP to 611611, you'll get a list of the Straight Talk top help keywords. You can use some of the standard methods to access Straight Talk customer service.
Furthermore, Straight Talk is an attractive option if you're searching for a reliable, feature-packed cell phone plan that costs less money. You can get remarkable offers and deals that will save you a considerable chunk of money compared with the big carriers. Also, Straight Talk packs some of the fantastic Straight Talk phone deals.
The company provides a wide variety of phones, comprising budget phones that come free with a phone plan. For instance, an older iPhone 7 with 32 G.B. of storage cost less than $200. To receive some of these deals, you have to sign up for one of Straight Talk's no-contract monthly plans.
Final Thoughts
Straight Talk is a prepaid mobile phone service that operates on the U.S.'s four major carriers. Interestingly, customers do not need to pay for a monthly bill, and they may fill their credit as needed or cancel the service at any time without paying a cancellation fee. 
If you are looking for a convenient service provider that is customer-friendly, there is no doubt about choosing Straight Talk wireless. This network offers the best coverage as well as cost-saving services to its customers in the U.S.