Best 5 Boost Mobile Deals For Existing Customers
Are you a current Boost Mobile customer looking to upgrade? You can make the best out of your budget by taking advantage of the various deals the brand has for its customers. There are several reasons for choosing to Boost mobile over other providers in the US. The deals are amazing, and you get to enjoy an incredible network coverage. Even better, you get to choose from a wide selection of smartphones. If you don't have the time to scour the internet searching for the best Boost Mobile deals for existing customers, then this quick guide is for you.
Boost Mobile users can choose from the vast options available, which include Boost Mobile phone upgrades, Boost Mobile hotpot plan that can support multiple devices or the boost mobile 30 dollar plan. This means that with as little as $30 a month, you can get yourself a new handset with impressive service and features from Boost Mobile.
Each of the deals is carefully crafted to suit customers looking for different options and improving their Boost Mobile experience. Are you looking for great Boost Mobile deals? Here are the latest phones featuring the most recent technology and features to help make your daily life easier.
The 5 Boost Mobile Deals For Existing Customers
1. LG K30 – 16GB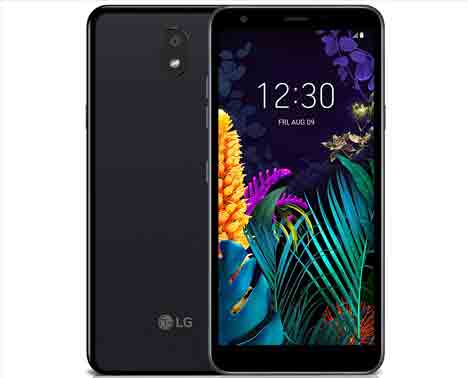 The LG K30 makes an exciting phone to use with an impressive blend of conventional and modern features. If you're looking for an exceptional mid-level phone to spruce up your life, the K30 will fit right in.
LG K30 features a blend of plastic and metal. The back panel is smooth metal with a rear fingerprint sensor and power button. The 5.3-inch display sits at the center of the front face, and the side body makes it easy for you to use the phone. The design borrows heavily from other android phones with a charging port at the top, volume buttons on the left and a sim and microSD slot on the right. 
Recommended Articles:
Best Unlimited mobile Hotspot plans
Top Motorola Verizon prepaid phones
12 Reasons to Use Assurance Wireless Phone Replacement
It comes with a Qualcomm Snapdragon 425 processor powers the phone with 1.4GHz of speed. LG K30 also supports a variety of applications running at the same time, and the 2GB of RAM works better than anticipated.
The battery life is good for close to 6 hours when streaming, which means you can easily squeeze out a day of normal use. The camera quality is impressive, especially in areas with good lighting and comfortably records 1080p content at 30fps. You also get a good front-facing camera with 5MP.
PROS
Good, sturdy build
Commendable cameras
Decent battery life
Convenient fingerprint scanner placement
Flawless performance
CONS
The processor is slightly sluggish
For its standard, it could use more RAM
2. Apple iPhone 7 Boost Mobile, 32GB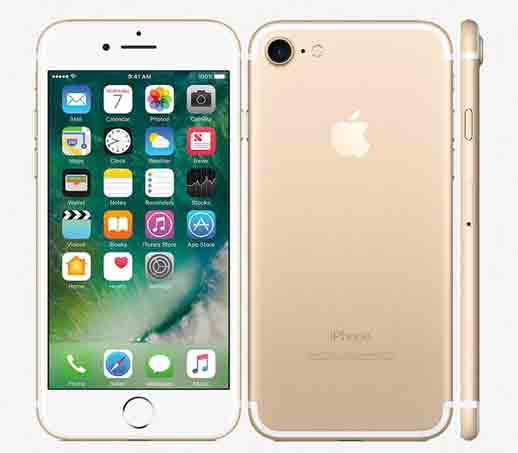 Apple iPhone 7 is among the devices you can get with the boost mobile deals. The design of the iPhone 7 is robust and brings a lot of confidence in the device with the addition of features like water resistance. 
The smooth curved edges on the phone and the aluminum casing make this hardy phone a pleasure to look and feel. It has a clean design with discrete buttons and slim feel. It has carried forward the torch of Apple predecessors who have always set trends with regards to design. 
The design features two cameras; front facing and one at the back both with cutting edge features that make capturing those life memories easier and more realistic. ,In the place of the 5-megapixel camera that featured in the iPhone 6 is a more power 7-megapixel sensor with a bright and sharp retina flash. The 12MP rear camera is even more impressive and armed with features like optical image stabilization and Quad-LED.   
The iPhone 7 has a new A10 fusion chip. The new chipset has four high power cores and two low power cores that help to extend battery life when you're running everyday tasks. As expected, the device is lightning fast thanks to the new and ultra-efficient processor you can enjoy up to 10 hours of battery life.
You can make this magnificent device your new gadget and get to enjoy the Boost Mobile deals and amazing performance. 
PROS
Water resistant design
High-speed processor
Bright, color-rich screen
Better quality camera
Excellent finish
CONS
No 3.5mm headphone jack
No dual cameras
3. LG G6 H871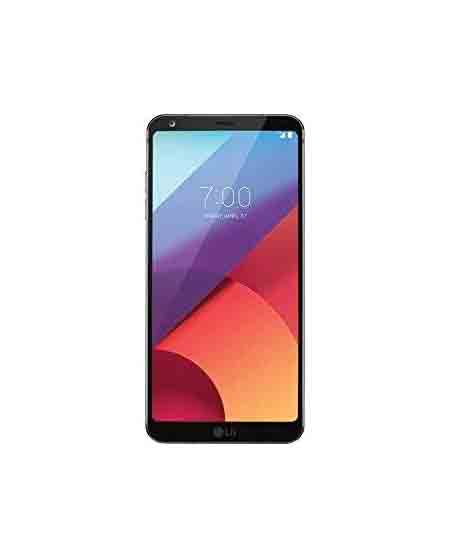 The LG G6 has stand out features like a breathtaking design, water-resistant, excellent display and a wide angle camera.  With the features it has in store, finding the G6 with an affordable price tag is a tall order. LG G6 is one of the best alternatives when you need a Boost Mobile Phone Upgrade without breaking the bank. 
There's no question that this device has alluring looks with a streamlined and aesthetic single-body design. It feels slightly heavy on the hand, giving you a good grip. It also comes with a strategically placed fingerprint sensor built into the home button.
For display, you have an expansive 5.7-inch screen at your disposal that takes up 80% of the front area of the phone. It has a beautiful bezel going all around the phone to give the phone that much-needed contrast and a hint of elegance.
If you love having a tall and expansive device with a sleek and slim design, you will love the feel that the LG G6 offers. The G6 is not short-handed with regards to performance either. It's fitted with a super-fast Qualcomm Snapdragon 821 chip with speeds of up to 2.35GHz and 4 GB of RAM to make sure all your applications run smoothly.
It has dual rear cameras with a wide-angle lens each with 13MPs of focus. You also get to enjoy additional features like Optical Image Stabilization, Zoom functionality, filter effect, tracking focus, and excellent images even in low light. 
PROS
Beautiful design
Water resistant feature
Expansive display
Extra wide-angle camera
Easy to operate with one hand
CONS
Doesn't have a removable battery
It would be better if it had a more recent processor
4. Samsung Galaxy S8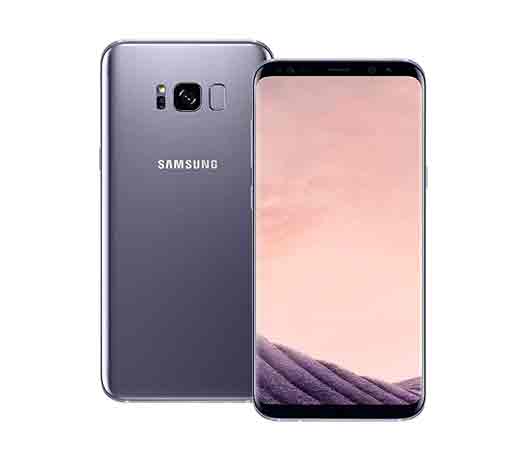 The Samsung Galaxy S8 is a darling to many. Particularly those that love smooth curves, revolutionary designs without the unsightly bezels. Its unique infinity display is quite trendy, and Samsung even tried to launch the Bixby virtual assistant after launching the Samsung S8 to ride on the popularity. It's still not clear how that panned out, but the S8 was a definite hit and still is. 
The S8 has the sleekest design on the market hands down. The futuristic approach sets this device head and shoulder above the rest and appeals to users that pay attention to the looks and not only the performance of their preferred devices. 
The infinity display that stretches from edge to edge gives the phone a sleek look and a higher screen to body ratio. The phone also sports a narrower and thinner design making it more discrete. Its design is the ultimate attention grabber! 
The S8 is a handheld powerhouse that features the Qualcomm Snapdragon 835 chip. Paired with 4GB of RAM, the chip guarantees flawless and freeze-free performance of multiple apps at the same time.
You also get to enjoy 64GB of storage space, which is double the amount you get with most Android phones. It also adds a microSD card to expand the space for extra storage. 
The S8 is a testament that you can have brains and brawn squeezed into one elegant, futuristic, and powerful device. If you need a reliable phone, then the S8 can be your perfect boost mobile phone upgrade today.
PROS
Stunning, innovative design
Hand-friendly design
Fast processor
Larger screen
Magnificent display
CONS
Fingerprint placement is awkward
The battery life is average
5. ZTE Blade Spark Z971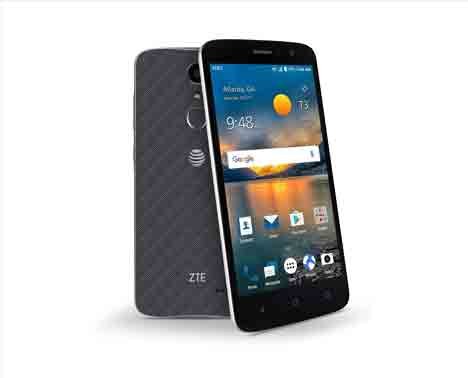 The ZTE Blade Spark Z971 is all the evidence you need that it is possible to get a solid phone direct from a carrier. With an attractive build, a sharp 5.5-inch display and impressive performance, the ZTE Blade Spark Z971 has all the modern features you need. 
If you're looking to break away from the chubby black slabs that are common when you're shopping on a budget, this phone will give you that much-needed break. The back cover is made of polycarbonate that gives it a soft touch with a beautiful gray finish.
The front has curves that are easy on the eyes in place of the sharp annoying corners. It's accented by a metallic strip that adds that hint of elegance to the design.
The ZTE Blade Spark Z971 is powered by a Qualcomm Snapdragon 410 processor with speeds of up to 1.2GHz. Given the entry level and budget, the phone handles multi-tasking very well. It can run several apps without depleting the RAM allocation. If you're an avid gamer, you'll be happy to know that the phone can handle a vast collection of games and run them with ease. 
With a battery life of close to 6 hours, at maximum settings, you're covered for almost an entire day if you tone down some of the settings. This dreamy device makes a perfect choice for anyone who needs a boost mobile phone upgrade. The features are excellent, enabling the phone to deliver great performance. 
PROS
Strong gorilla glass interface
Powerful, long lasting battery
Impressive front and rear cameras
Expansive and expandable memory
2GB of RAM for smooth operation
CONS
The processor speed could be better
Comes with a bit of bloatware
Conclusion 
The LG K30 is ideal if you want a beautiful phone that won't break the bank and has all the essential features and then some. If you are looking forward to getting yourself Boost Mobile phone upgrade, then you can get yourself one from these trendy devices. Owning a Boost Mobile phone gives you a chance to benefit from the fantastic deals offered by the carrier.