The Best Cricket Wireless Cell Phone Plans
There are almost 204+ cell phone plans in the market. This means that choosing the one that suits you best can be quite a task. There is quite a lot to finding the best cell phone plan to fit your needs. Beyond just dollars, you need to consider which phones are supported by which wireless carriers and what coverage and data speeds are like in the area where you will use your phone the most. Cricket wireless phones and plans would be the best pick for you. Cricket wireless is one of the biggest competitors, especially in the prepaid market.  It was one of the first cellular companies to offer pay-as-you-go cell phone service for those that do not want contracts that were long term.
The cricket wireless is a no-contract service provider under AT&T, offering customers a way to get affordable cell phone plans with no contract. Its limited-time deals on plans and devices are very hard to beat. Cricket is also compatible with most of the flagship phones that are available in the market. You can choose to buy a new phone or keep your existing device if it is compatible. Either way, you can keep your phone number! Incredible.
Using Cricket wireless cell phone plan comes with many perks. The plans are affordable, most phones are compatible with the network and you can bump into some discounts at different times of the year. From this article, we will look at some of the best plans a new customer can consider to get. Does Cricket wireless offer nationwide coverage? What are the benefits of using this network? Find out more info about Cricket wireless below!
Which are the Best Cricket Mobile Plans?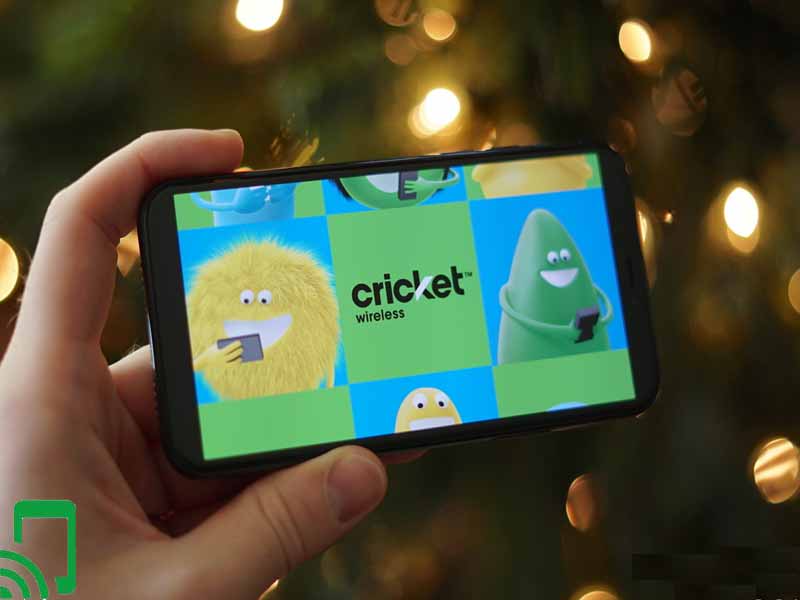 Cricket Wireless specializes in affordable plans. You can get decent cell phone network coverage thanks to how Cricket uses AT&T's mobile network.
1) Cricket unlimited mobile plan
This plan is divided into two:
a) Cricket unlimited talk and text plan
The $30 plan includes unlimited text and talk and 2GB data is also inclusive. The Cricket wireless plan does not charge overage fees, if you overspend the 2GB, you will just experience slower speeds just for a few days.
 However, if the 2GB is not enough for you, you could upgrade to the $40 plan that comes with a clean 5GB data plan alongside unlimited talk and text.
b) Cricket Unlimited Mobile data plan
Cricket's more unlimited mobile hotspot and 15GB mobile hotspot is one of the most robust of all cricket plans. The goody-pack features unlimited calling to and from Mexico and Canada, the fastest 4G LTE speeds, and a 15GB hotspot.
 What's more? You can also share your hotspot with up to 6 other devices, as well as get domestic and international texting to 37 countries. All this just at $60 only!
2) Cricket Wireless Family Plan
The wireless family plan is also divided into two:
i) Cricket core plan
Let's keep the smiles going with the cricket core plan that allows you not to worry about your family and kids using up your minutes and data. The Cricket core gives you separate data usage that is separate from other lines on your account.
Unlimited texts, calling minutes, and unlimited data access with speeds up to 8 Mbps for each member of the family. Includes unlimited video streaming at DVD quality at 480p and additional select international features. All these just at $100!
 If you prefer full speed data instead, Cricket's $130 (More unlimited & 15GB Mobile hotspot plan -Multi-line) supports up to 4 lines.
ii) Cricket group save
The Cricket group save plan allows you to get a mix and match of the mobile plans that you prefer for you and your family. Do you feel like 10GB is what you need instead of unlimited data? Then the group save plan will definitely work best for you. Whatever the combination you desire, Cricket wireless has got you covered.
The savings are only eligible from 2-5 lines. The group's save plan gives you unlimited calling minutes, picture/video messages, unlimited texts, and data access for each member of the family. Data access for each line depends on the plan.
How do I switch to Cricket on a Family Plan?
Switching to cricket is very easy. You can follow these few steps online to enroll:
Find a cricket phone or bring your own phone.
Pick a cell phone plan that works best for you.
Add features (optional).
You can choose to get a new phone number or keep your current one.
Select ''add another line" and repeat steps 1, 2 and 3.
What are you getting from the Multi-Accounts Discount?
A multi-line discount allows the family to register their entire family on one cell phone plan. This means that the whole family will be on only one plan and therefore very huge discounts and more savings for you!
With the multi-line discount, you benefit from:
Savings on your monthly mobile plan with the multi-line discount.
It is easier to manage your mobile plan payments
There is no risk of one person exhausting all the data since each line gets its own data.
It supports up to 5 lines.
What is the Cricket wireless discount service?
Also, the cricket lifeline program helps struggling families by giving a discount on landline phones. The Lifeline program in California and 27 other states offers affordable phone service to those who need it and qualify for it.  If you qualify, you may be eligible for a Lifeline credit from $10-$35.
1. How to Apply?
You may download your application form or go to any full-services store to apply. Fill out the application to apply for the credit discount service. Once your information is verified, you will receive Lifeline credit to your account through the program. It typically takes 2-3 months to see the credit. You will also be required to renew your eligibility annually.
2. How to Qualify?
You must live in a state where the Lifeline program for Cricket is available. You also need to meet the income eligibility standards for the government.
What Documentations does one need?
You must provide three current payroll stubs, tax returns, or W-2 forms that act as proof of income and have an approved identification with a photo. This is due to previous abuses of the Lifeline program.
Are there any program restrictions?
Yes! There are quite a number of restrictions to this program. These are:
There can be only one lifeline phone per household.
Only one lifeline credit is allowed per family.
You must be the head of the family to apply.
How is the network coverage?
Cricket Wireless uses the AT&T mobile network. Quite promising! Given the fact that AT&T is the second largest network provider in the US. You can therefore expect reasonable coverage if you live or work within the city.
In August 2020, Cricket wireless launched its 5G nationwide network. Although it is owned and run by AT&T, there are some areas where roaming coverage may be different. This is quite common with prepaid carriers so always check the coverage map online before you hop on to it.
Are there phones that are compatible with Cricket?
Yes! As stated earlier, it is compatible with most phones in the market. This prepaid network carrier offers a lot of choices for you. Whether you are a Samsung, Apple, Nokia, LG, Motorola, or even Alcatel fanatic, do not worry because guess what? They are all cricket wireless compatible phones! With the just-released Samsung S20 lineup as well as the Apple iPhone 12 series in the frontline.
How is the Customer Service?
Cricket has retail stores across the country where you can get help with your account. It, therefore, offers more customer service options than most of its prepaid competitors in the market.
Customer support is also available online through live chat by phone. The customer support number is 1-800-CRICKET.
Benefits of using Cricket
Similar to all other services, Cricket also has its Advantage and Disadvantage:
Advantage:
It has a strong nationwide network.
Monthly taxes are inclusive in the plan prices, therefore no extra expenses.
There is no activation fee if you purchase it online.
You do not have to buy a new phone, you can bring your own as long as it is compatible with Cricket and is also unlocked.
No annual contract fees, no credit checks, and no overage charges!
Disadvantage:
Video streaming is limited to 1.5Mbps.
It has a slow data speed with 8Mbps on LTE and 4Mbps on 4G as compared to other networks such as boost that have speeds of up to 30Mbps.
Bottom Line
With all that said, we can safely conclude that Cricket Wireless plans are very pocket friendly. Offering 5G nationwide access, Cricket has everything you need for work and play. Being a subsidiary for the AT&T mobile network, it implies that devices that are compatible with the AT&T network are also compatible with Cricket wireless. It is a perfect phone if you primarily want to talk and text, with minor app usage. If you want to save your monthly mobile bill alongside a great network, then Cricket is best for you.