How to Get Qlink Wireless Free Phone
Qlink is a wireless mobile service provider working with Lifeline. Lifeline is a US Government free smartphones program that was formed to assist low-income families and individuals. Through the program, Qlink Wireless provides each eligible American with a Qlink Wireless freephone. When you qualify for the free smartphones, you also benefit from free monthly talk time, messaging, and texting.
If you are looking forward to getting a Qlink Wireless phone upgrade, then we are going to show you everything you need to know. Like said, not everyone qualifies for the free phones.
This means you need certain requirements. Qlink is backed by some of the leading service providers with national coverage. This means you can expect amazing services once you are a subscriber.
What are the Qualification to Getting a Qlink Wireless Free Phone?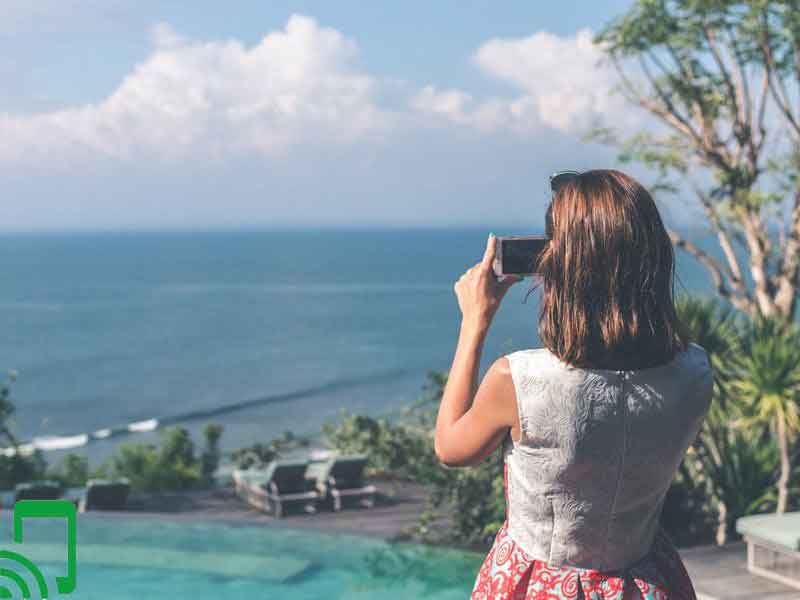 According to Lifeline, the terms for qualifications to get Qlink Wireless free phone can vary depending on your state. It's therefore essential that you check the eligibility requirements before trying to enroll for the program.
However, unlike traditional phone providers, you are not required to pay an application or credit check fees. You will only have to provide proof of eligibility. This includes proof of government assistance and proof of income. If you qualify for the following programs then you qualify for a Q link wireless phone:
It is important to note that Lifeline service is only provided to a single landline or wireless Lifeline benefit for each family.This means that you cannot enjoy Lifeline benefits for more than one service providers.
Read More: Qlink Wireless Free Tablet Program. See if you qualify for a free tablet through Qlink and learn how to receive your device!
How to Apply for a Qlink Wireless Free Phone
Note that, it's critical that you meet the eligibility requirements before trying to enroll. Here is a quick step by step process:
Step 1: Open your browser, and go to Qlink Wireless official website. On the site, you'll find a list of free programs and phones on offer. Either way, you could contact their support via phone call, email or fax to inquire for available phones, and programs.
Step 2: Enroll for the services.  For your enrollment, you can do it via the website or submit your details via email, fax or phone. It's however recommended that you enroll via the website option because it gives you adequate space and time to fill all the required details accurately.
Besides, you will also not need to wait for an operator to help you with the enrollment process. You also get to upload the required documents with ease. Note that if you met the eligibility requirements through a government assistance program, then you can show qualification through an assistance program option.
The income qualification may require that you submit lots of documents to confirm your eligibility. The qualification through the government program is therefore way more straightforward. Once your enrollment is complete, sit back, and wait for your phone to be delivered to you. You will get your delivery note via email. It may take some time to arrive so it may need a bit of patience.
Recommended Articles:
Can You Bring Your Own Phone To Qlink?
The Best Qlink Compatible Phones
The Best Jitterbug Phone Plans Verizon
Which States Are Qlink Wireless Free Phones Services Available?
Qlink Wireless offers its free services to 97 percent of the US. Here's a quick list if the states which benefit from the services. To find out if your area is covered by Q Link, just visit qlink wireless and provide the zip code of your area.
Although Q Link is an nationwide service provider, the net work coverage can be poor in some remote regions, and some few cities. So, don't expect to get the same connectivity with your friends in a different state.
What Services Do You Get with a Qlink Wireless Free Phone?
When you get a Q Link Wireless free phone, you get to enjoy the services offered by Lifeline program to its beneficiaries. An incredible plan offered by Q Link Wireless is the "Always on" Lifeline plan. Some of the things that you enjoy with this plan are:
1GB Free Monthly Data
1000 Free Monthly Minutes
Unlimited Text Messaging, including international messaging, video and picture.
Added Plan Features
Wi-Fi Connectivity
Voicemail
Nationwide calling
Call Waiting
3 Way Calling
Caller ID
Free Q Link Customer Service Calls
411 Directory Assistance
Free 911
Free Domestic Roaming
Call Forwarding
Read More: QLink Wireless Phone Upgrade Free. If you qualify for a free phone with QLink, here's more info on how to upgrade!
Can I Use My Phone to Access Qlink Wireless Services?
Initially, there was no option of bringing your phone to Q Link. Currently, they allow clients to use their phones under a new program; Bring Your Phone (BYOP). When you bring your phone, you get to enjoy all the Qlink Wireless services.
To make it easy for you to maintain your contacts, Qlink also allows you to transfer your number to them. Besides, using your phone doesn't limit you from future benefits offered by QLink. To achieve this though, there are a set of conditions you have to adhere too.
You must end your service at least 60 days or more if you were using Sprint, Boost or Virgin before asking for a change or transfer of allegiance.
Any leasing terms or regulations must not bound the phone you're using.
If you were initially using Sprint before deciding to switch to Qlink Wireless, meet all your financial, and contractual agreement to be eligible to switch.
If you had been using Virgin or Boost, your phone should have been active on the original prepaid service for at least one year to qualify.
Bottom Line
Most customers do worry whether Qlink Wireless replaces lost or stolen phones. Now, if you happen to lose your phone, be sure to notify your service provider immediately so that they deactivate the phone. This will help you avoid any due charges caused by unauthorized persons. Before asking for a replacement, make sure you have the phone's serial number, provider's name, and the phone number in place.
You might also be asked to explain the circumstances that led to the loss of the phone. Also, remember that this replacement is not free. There are standard charges for the same, but there are hidden charges. By now you must have realized that getting a Qlink Wireless Free Phone is not as hard as it seems. If you meet all the requirements, then you can get a new phone with no struggle. Keep checking with us for more information about Q Link Wireless.