QLink Wireless Upgrade Phone – ULTIMATE GUIDE (2022)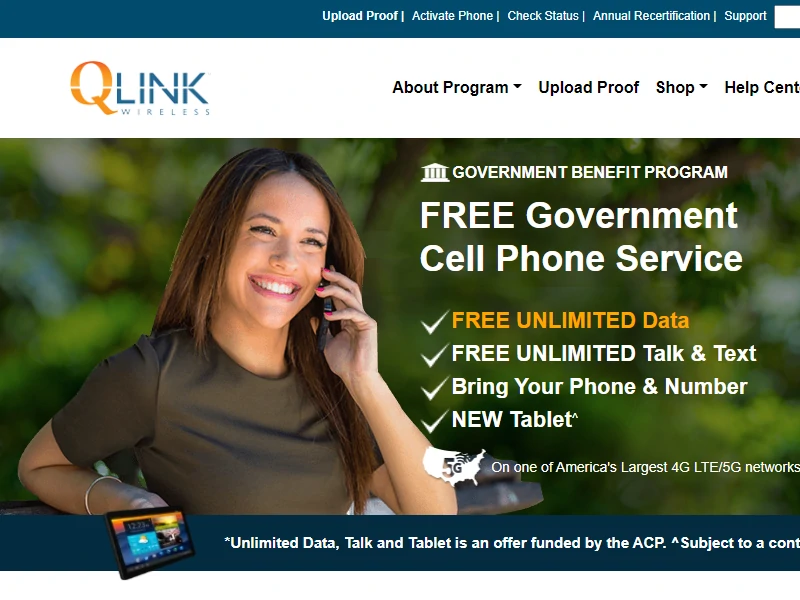 Q Link Wireless is a well-known wireless provider that gives free government plans.
It also gives large monthly plans for free and a free phone to Lifeline qualifying clients.
In this article, we'll go over all of the specifics of the QLink Wireless upgrade, a popular option among consumers. 
Discover more about the QLink Wireless phone upgrade to give you more control and help you decide if it's right for you!
What is a QLink Wireless Phone Upgrade?
QLink Wireless is a well-known and respected Lifeline service provider that provides qualifying consumers with free monthly wireless phone service, including free calls, text, and data. 
All qualifying customers can get a free smartphone and free cellular service every month.
You may already have a QLink Wireless membership but still have a basic phone. You could upgrade and receive a more efficient and quicker phone!
Read More: QLink Wireless Phone Replacement. We cover more about how to upgrade your QLink wireless phone in this guide!
Why Upgrade Your QLink Phone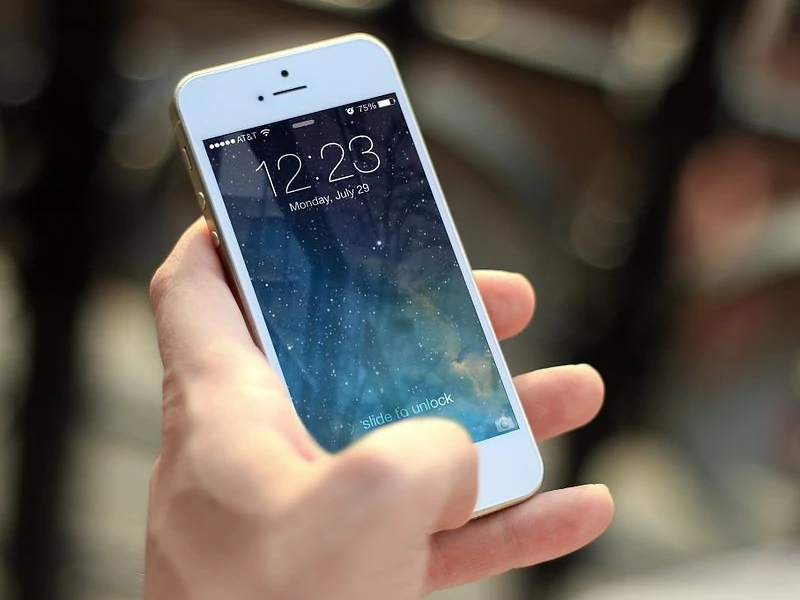 It may be time to update your QLink Wireless free phone if you're dissatisfied with your current government phone.
You can also consider upgrading if your phone breaks, is lost, or is stolen.
If you can't wait a year for another free smartphone, you can buy an affordable prepaid phone and bring it to QLink Wireless.
What phones work with QLink? Check out this guide for phones that are compatible with QLink.
How to Upgrade Your QLink Phone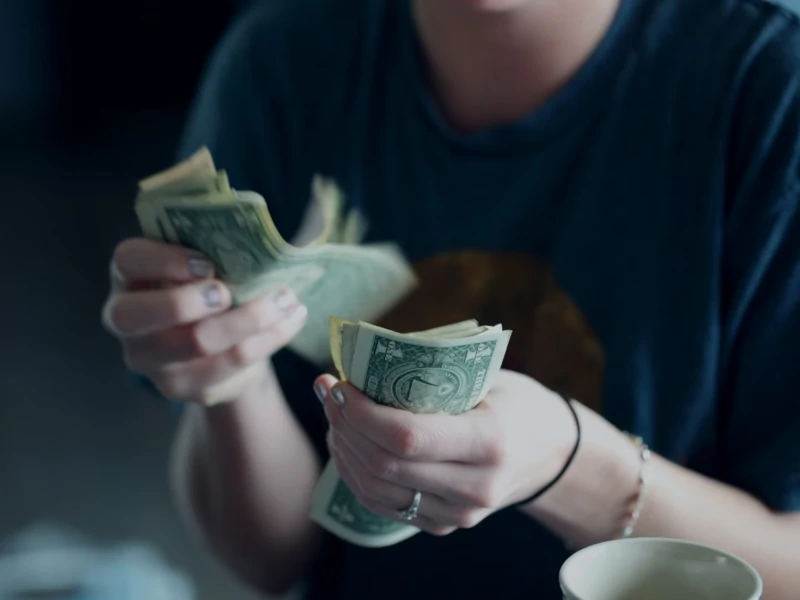 Simply visit QLink's online phone store at QLink wireless.com.
You'll need to login to your account (or create a new one, if you qualify) and shop the store.
You can also contact customer care if you need assistance.
How to Replace a Lost or Stolen QLink Wireless Phone
This takes a simple call to Lifeline to report it.
Keep in mind you're still liable for any bills and charges that occur while your phone is lost so make sure to report it as soon as possible to avoid any fees. 
Once you have reported the phone lost or stolen, the service will be stopped and will prevent you from being charged further.
Although reporting is free, a cost of $20 will be required for your replacement.
Within a day or 24 business hours, your replacement phone will be shipped to you.
The type of phone that you will receive for your lost or stolen phone will be determined by the type of device you had previously.
Your new phone may also be an upgrade, but that depends on what's available.
You can take a look at QLink's website in order to see what models have previously been given as replacements.
The previous services will be carried over, but you can always upgrade those, as well.
Can You Upgrade Your QLink Phone for Free? 
There are currently no FREE upgrade options available for the Q Link Wireless. The $25 new phone is the most cost-effective option.
NOTE: If you receive a compatible free smartphone from a relative or friend, you can bring it to Q Link.
Replacing a Faulty QLink Wireless Phone
All Qlink FREE government phones come with a 14-day guarantee, and if you have any malfunction, you are entitled to a FREE replacement.
The same is true for phones purchased via the QLink online shop. However, these phones may have longer warranties.
For any other non-warranty scenarios, QLink Wireless provides a unique replacement offer in which you may acquire a smartphone for only $25. 
Unless you feel entitled to a FREE replacement due to your warranty or another issue, the replacement process is the same as the upgrading process described in the previous sections. 
You can reach Qlink Wireless customer service at 1-855-754-6543 M-F, 8am to 12am or Sat or Sun 9am to 6pm EST.
Here's a video that gives you a couple facts about Q Link that may peak your interest:
Best Qlink Wireless Upgrade Phones of 2022
1. Samsung Galaxy S8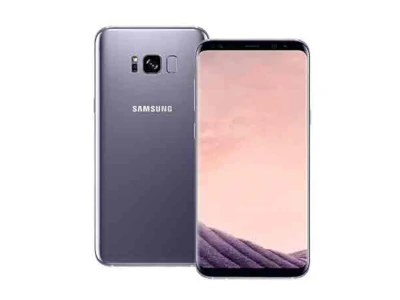 This phone is most likely the best device offered by the Q Link Wireless service.
The phone has 8 cores for enhanced multitasking and browsing experience.
It also features an AMOLED display that goes all the way to the edge at 5.8 inches. 
The primary camera has a resolution of 12 MP, while the selfie camera has a resolution of 8 MP.
The phone also has iris scanning, which is not available in every smartphone.
2. Google Pixel 4a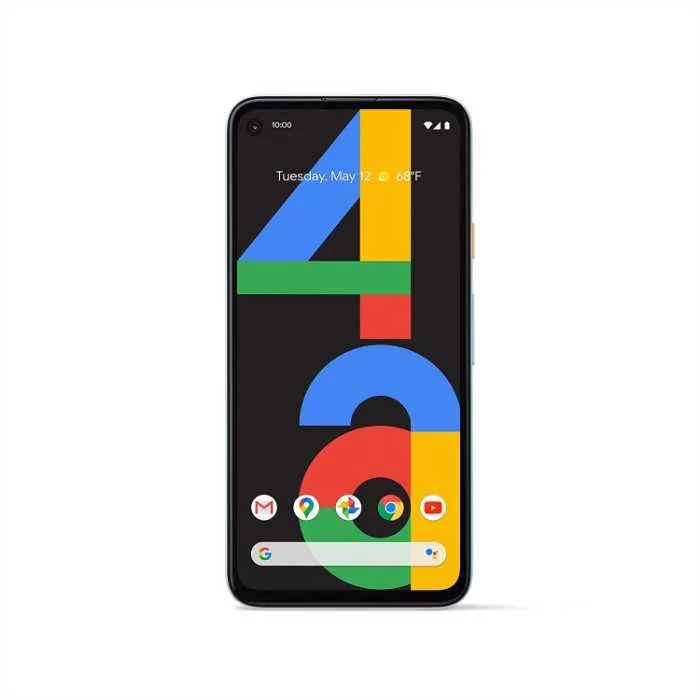 The Pixel 4a 128GB phone from Google is a mid-range phone packed with features to improve your mobile life.
It has multiple settings to improve image quality, and clever technologies to extend battery life.
It also has digital aids to make tasks easier, and amazing camera settings like Night Shot that can capture the bright sky and more transparent low-light situations.
Google Assistant helps you operate the phone with your voice and even shows your calls, while Adaptive Battery learns which applications you use frequently and limits power to those you rarely use.
The single back 12.2MP camera is mostly used for mobile photographs and video.
The Pixel 4a has an 8 MP camera for taking selfies and communicating with others online.
The phone's primary camera is capable of capturing slow motion 4K resolution video at 120 or 240 frames per second, while the selfie camera can capture full HD 1080p movies at 30 frames per second. 
A Qualcomm Snapdragon 730G chipset, a 1.8/2.2 GHz 8 core processor, and 6GB of RAM power a phone running the Android ten operating system.
Your programs and data are preserved on a spacious 128GB of internal storage.
This smartphone is unlocked and compatible with GSM+CDMA/4G LTE carriers and dual-band 802.11ac networks.
3. Motorola Edge Unlocked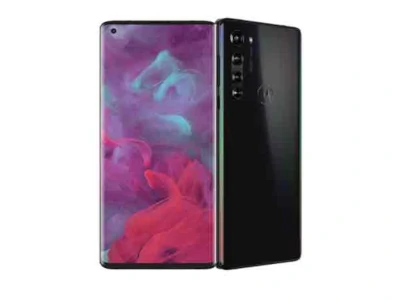 This smartphone type is water-resistant and can withstand normal water mixes and splashes.
Water is kept out of sensitive places because of shelters at the ports.
The design also assures that the smartphone will endure up to 3 feet of water for half an hour.
Although the Android version isn't the most recent, the phone still supports most apps and Android features.
4. Apple iPhone XS Max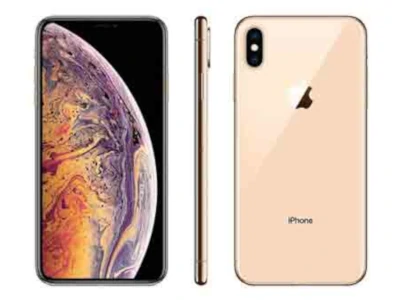 This particular iPhone is factory unlocked and works with any carrier in your nation, including, but not limited to, T-Mobile, AT&T, Sprint, and Verizon.
Consequently, you can take advantage of different mobile plans provided by your cell provider.
This gadget offers 64GB storage, which allows you to keep your important files and documents, and 4GB RAM. 
Furthermore, this phone has a 6.5-inch touch screen, which is Super Retina OLED, covered by scratch-resistant glass, and an oleophobic coating. 
This smartphone's body is made of stainless steel and is dust and water-resistant to IP68 standards.
This smartphone features a 12MP main camera, a 7MP secondary camera for video and image capture, and a Quad-LED dual-tone flash and HDR panorama. 
The phone includes a 3174mAh non-removable Li-Ion battery, enabling the advertised 16-hour conversation time and 15W quick charging.
5. Samsung Galaxy Note 10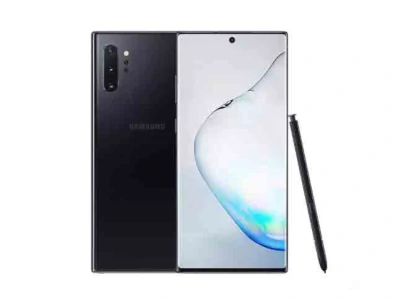 Assume you're looking for the greatest photography smartphone. In that scenario, the Galaxy Note 10+ features a superb triple rear camera.
First is a 12MP Wide as well as a 12MP 2x Zoom, and then a 16MP Ultra-Wide resolution that shoots stunning images and videos with LED flash, auto-HDR, and panorama. 
And to make this design even more appealing, it has a 10MP Selfie Camera with Dual Pixel for shooting fun moments with pals.
With 12GB of internal storage extendable up to 512GB externally through a microSD card, the critical files have enough memory space. 
With quick charging, you may obtain a long-lasting creative power battery of 4,300mAh with wireless power-sharing during your everyday business.
The newest Evolution of the S pen has a ton of features on its own.
It acts as a remote shutter, gives you the power of air movements, can be used as a play button, and also can be used to handwrite into text.
The Note 10+ is a company-unlocked US edition with a warranty, whatever the case may be.
The bezel-less Infinity 6.8-inch screen provides an immersive, cinematic experience for whatever you're watching.
Furthermore, this phone provides up to 14 hours of 4G LTE internet consumption and 14 hours of WiFi internet usage.
6. LG G8s ThinQ
This LG unveils a universally friendly phone that offers a 136-inch ultra-wide and 78-inch standard 13MP primary camera that has Dual-LED dual-tone flash, High Dynamic Range.
The camera also has a panorama that produces 4K hi-resolution video. 
In addition, the 32MP HDR front camera captures your important movies.
A high definition 6.4-inch LG Screen with an OLED capacitive touch screen also allows for maximum multitasking. 
This smartphone includes a Li-Po 4000 mAh non-removable battery, a 21W fast-charging capacity, and 9W wireless charging.
The internal memory capacity of this gadget is 128GB, extendable through a MicroSD card, and backed by 6GB RAM.
It supports GSM, CDMA, and 4G LTE networks.
7. Samsung Galaxy S20 5G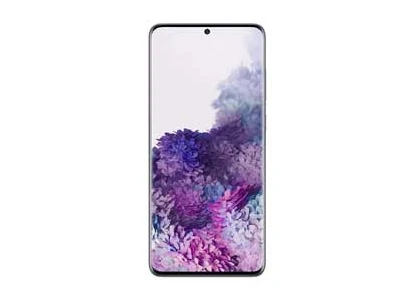 The Samsung S20 is one of the most modern and high quality smartphones produced by Samsung.
With the advancement of technology in the cell phone business, manufacturers compete to release flagship phones. 
This smartphone includes an incredible 64MP main Hi-Res Camera Zoom, which can capture high-resolution photographs from 3 feet distant or 100 feet away.
Pretty fantastic!
With the new 30x Space Zoom and Bright Night mode, which provides high-quality blue light content, you're sure to have clear and colorful pics and vids. 
The 10MP selfie camera also has Auto HDR and 4k video.
It also contains a non-removable Li-Po battery with 4000mAh, 25W super-fast charging, and 9W reverse wireless charging. 
The device features an exceptional 128GB large capacity, abundant storage from the start so you won't have to constantly erase your data to make room. 
This phone is also speedier because of its 12GB of RAM, and is also dust and water-resistant in water up to 1.5m for 30 minutes. 
It is compatible with CDMA, GSM, and 4G LTE network services. 
And this factory unlocked phone gets next-level power for everything you enjoy doing with the Samsung Galaxy 5G; so you can share more, game harder, and never miss a beat.
8. Apple iPhone 5C
The iPhone 5C has a fresh look and great functionality.
You'll love its multicolored unibody shell, which feels great in your hand.
It has 4G LTE internet, a higher-resolution 4-inch display, which will make all the photos and videos you take with you 8MP primary camera and 1.2MP front camera look phenomenal.
This phone also has other outstanding features like Siri voice assistant, AirPlay media streaming, and more! 
9. HTC Desire 626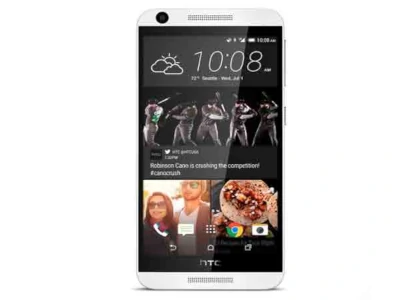 This is one of the most underrated and enticing smartphones in this series.
It is also available through Q Link Wireless, and one of the most envied aspects of this phone is its excellent call quality. 
This makes your calls clear and reliable.
It may have a slower CPU than a lot of the phones on our list, but it has an 8MP back camera, and a fantastic selection of colors to match your style.
The screen itself is large, has a crisp and clear look, and is adjustable.
A lot of reviews mention that the battery performance is poor, but we find that the other aspects make up for that and you should definitely consider this for a Q Link Wireless upgrade.
10. OneTouch Elevate
All of Alcatel's phones are of the highest quality.
The OneTouch Elevate has the Android 5.1 Lollipop operating system, and is a great model for an affordable price, compared to some phones on our list. 
It may have a smaller 4.5-inch FWVGA display, which is little less than most 5.0″ smartphone screens, but still gorgeous.
It is capable of connecting to 4G LTE networks. With its 5MP rear camera and its 2MP front camera, you can take stunning images.
This phone is definitely for folks who enjoy a smaller, more compact phone perfect for carrying in your pocket or your handbag.
Since it's small, there is also a cutback on RAM at only 1GB so you may be unable to download or run many programs.
11. Blackberry Curve 8330
The Blackberry Curve 8330 is poetry in a phone. It's compact and slick and has high-quality characteristics.
With its 2MP camera you will have all of the recording and photography capabilities as the other phones on our list.
Also, since Blackberry produces it, it features excellent mobile e-mail capability, fantastic bluetooth technology, as well as EV-DO compatibility.
Some of the other features include voice dialing, speakerphone, voice command, and conference calls.
It also delivers excellent audio characteristics, which allows you to enhance the treble or bass of your music.
12. LG Nexus 5 D820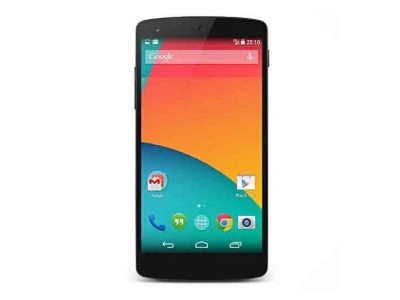 This smartphone has a smaller screen than some of the phones on our list at 4.95″.
However, it makes up for it with True HD IPS Capacitive Multi-Touchscreen, which also has a strong Protective Corning Gorilla Glass.
With its 8 MP camera with autofocus and LED light, you may capture stills and films.
FAQs
How Do I Switch Phones With Q Link Wireless?
All you need to do is log in to "My Q Link Account" and select "Bring Your Own Number" to see if your number is compatible for transfer to Q Link.
Then, input the phone number to be transferred. You will receive an immediate answer.
Does Q Link Give Free Phones?
If you are a member of a government assistance program such as SNAP, Medicaid, or SSI, you may be eligible for FREE cell phone service.
You may also be eligible based on your income. Applying immediately is the best way to find out if you qualify.
Will Q Link Work With Any Phone?
It is available for Android and iPhone. 
You may browse our master list of compatible devices for a complete list of the most typically eligible devices.
Unfortunately, not every smartphone is capable of connecting to Q Link.
What Network Does Q Link Wireless Use?
As a Mobile Virtual Network Operator (MVNO) Q Link utilizes T-network Mobile to provide cellular service to its clients.
Furthermore, this provider provides dependable countrywide service to more than 97% of the US population.
How Do I Know if My SIM Card is Compatible With Q Link?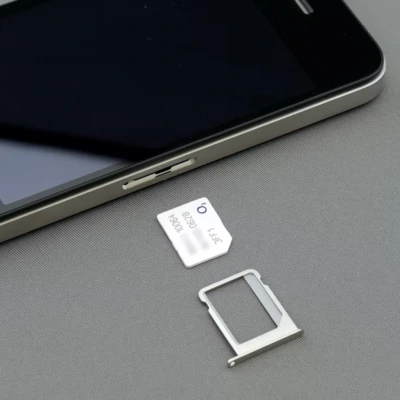 If you have a SIM card in the smartphone you intend to bring to Q Link, input its last four numbers to determine if it is compatible with our network. 
If you can't discover the SIM card number, see our tips on finding the SIM card number on an Android or finding the SIM card number on an iPhone.
Can I Use My Own SIM Card With Q Link?
Already have a SIM card you'd like to use? Well, you may use it with Q Link. 
To determine if the card is network compatible, enter the last four digits of the SIM card number.
Typically, the card number is inscribed on the back of the card.
Conclusion
If you are looking to upgrade your phone, Qlink Wireless Phone Upgrades have top of the line phones to give you the much needed novelty that you seek.
So the time has come to upgrade your phone, and with so many great options, we're happy we don't have to be the ones to make the hard decision.
Good luck seeking the perfect phone for you!