The 8 Best Cell Phone Signal Boosters from Best Buy
Cell phones have become an indispensable part of modern-day lives. With the ever-evolving world, of technology and telecommunication, a good signal would be a very vital tool. A cell signal booster would, therefore, come in handy to suit these needs. A cell phone signal booster is a device that can take a weak existing cell signal, amplify it and provide you with a reliable signal in your home, business and vehicle. Get a cell phone signal booster on best buy. It consists of three parts: an amplifier (or the booster itself), an outdoor antenna and an indoor antenna.
Cell phone signal boosters can be classified into two main types: vehicle signal boosters and building signal boosters. Vehicle signal boosters are designed for use while moving (like while driving in a car) and when stopped also. Building signal boosters on the other hand are designed to be used in one location only and provide significantly more boosting and coverage than a vehicle booster.
Based on the generation of cellular technology, the boosters have also been classified as 3G boosters and 4G boosters. 3G boosters work with a wide range of 2G and 3G technologies such as GSM, CDMA, UMTS, HDMA, and AWS. For the 4G boosters, in addition to working with 2G and 3G networks, they also work with LTE and Advanced LTE. Cell phone signal boosters have been invented to solve the modern-day problem of poor signal reception and dropped calls.
Why buy a booster from best buy?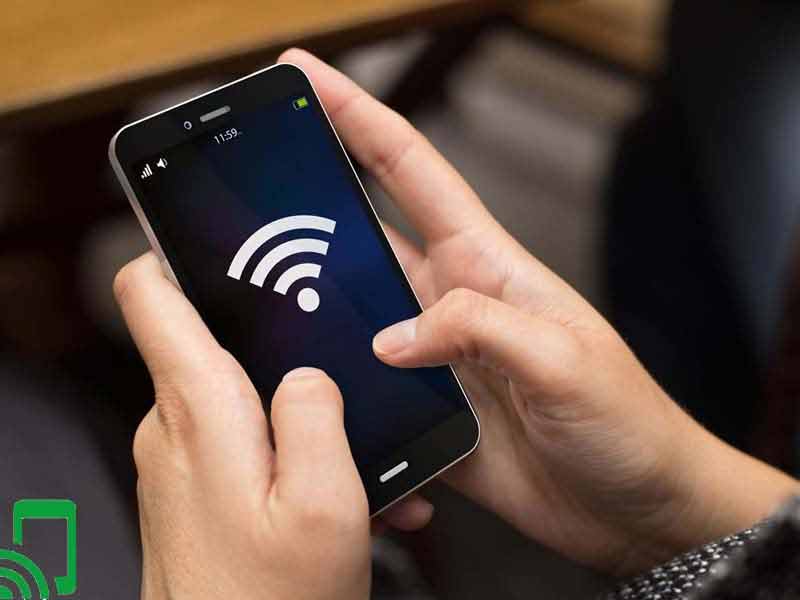 The cell repeater amplifies weak mobile signals. Having boosted the signal, the cell phone booster ensures you get comfortable communication within its coverage area. If you are thinking of purchasing a cell phone booster, here is a list of benefits the tool can give you:
Being easy to install, the cell phone repeater does not require much time for mounting. You also do not require a specialist to set it up for you as you can do it on your own using the self-guided manual that it comes with.
The cell phone repeater decreases the level of radiations that come from your mobile phone. This helps you protect your health from the harmful radiation produced by the mobile phone when used for long.
A cell signal booster also increases your battery life. This is because a cell phone does not have to waste its power on searching due to poor signals. Basically, the stronger the signal, the longer the battery life.
Get better quality of voice calls. A cell phone signal booster not only increases the signal strength but also clears the signal off any distortion or disturbance caused due to obstructions.
Saves you both your money and time since the cell repeater comes with all the necessary details. You will therefore not need any extra accessory.
What to look out for when choosing a cell phone signal booster
Here is a list of a few things that you might want to consider when purchasing a cell signal booster for your home or office:
i) Needed coverage area
The first consideration for a home cell phone booster is the coverage area you need. There are home cell phone boosters designed for a single room or an entire house. The higher the max gain, the better the range.
ii) Outside signal strength
After you have determined the coverage area you require, you'll need to check out the strength of the outside signal. This is important since it will determine what size of a booster you should purchase to adequately cover your inside area with a boosted signal, or whether you need to install multiple systems.
iii) Antenna type
An omnidirectional antenna would be ideal for urban and suburban areas where the outside signal is strong, but the inside is weak or non-existent. This is because it can receive signals from all directions and has a short-range.
A directional antenna on the other hand would be ideal for rural areas where the weak signal is as a result of being too far from the cell tower. It has a much higher forward gain than an omnidirectional antenna.
iv) Cable length
The home cell phone signal boosters come with two coax cables. You may want to keep the length of the outside cable as short as possible because the signal strength decreases by 3db for every 100 feet.
Best 8 cell phone signal boosters
1) weBoost 472120 Home Room LTE Cell Signal Booster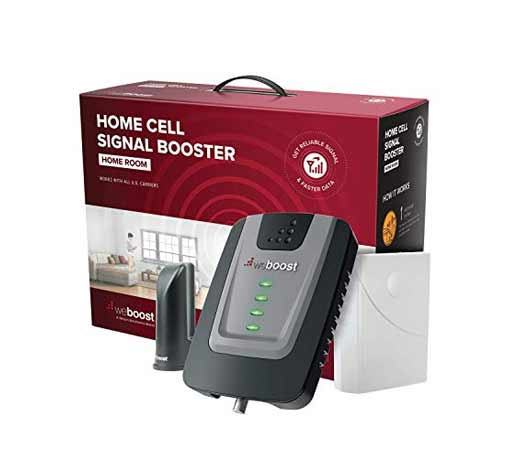 The homeroom offers improved cellular reception indoors; resulting in fewer dropped calls, better voice quality, faster speeds and more within its coverage area. With a stronger signal, you will experience faster internet connections for streaming in your home and office. weBoost Home Room works with all most of US carriers.
PROS
It is 5G ready
Easy and tool-free installation
It's FCC approved and certified
CONS
It does not work well on T-Mobile
2) weBoost Home Multiroom (470144) Cell Signal Booster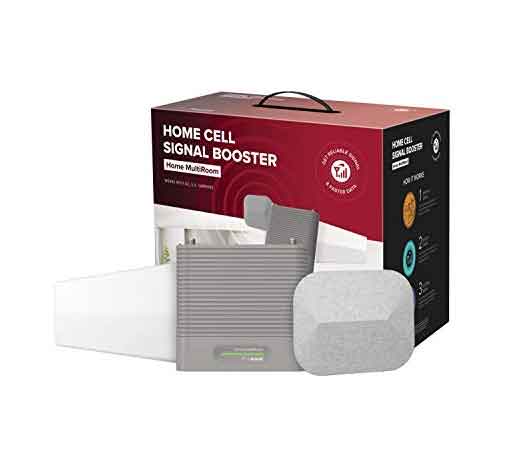 Experience increased cell phone reception in rural areas with this weBoost Home Multiroom signal booster. It covers up to 5000 square feet, you can, therefore, take advantage of a reliable outside signal to boost indoor performance. It has a gain of up to 65db that helps extend your device's signal for both voice and data connections while enhancing battery life.
PROS
Quick and easy setup
Wide coverage area
Supports most cell phones
CONS
A separate male to male connector must be purchased
3) weBoost Drive 4G-X (470510) Cell Signal Booster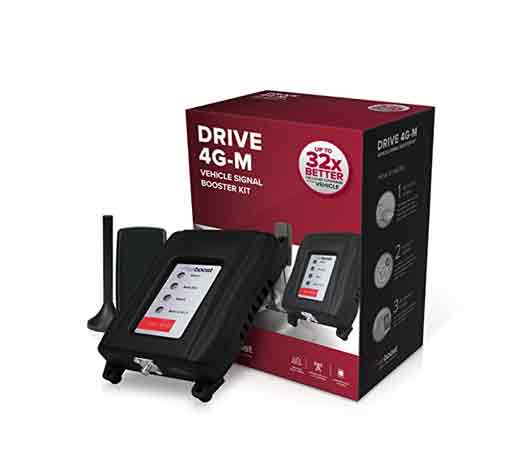 The weBoost Drive 4G-X is a professional portable signal booster for car that ensures you get stable connection on the open road. It is designed to help prevent lost connections and deliver fast download speeds. It is compatible with most cellular carriers and devices including mobile hotspots and 4G devices. Multiple device support allows your passengers to enjoy the benefits.
PROS
Fast and simple setup
Supports multiple devices
Enhances voice and data signals
Up to 50db max gain
CONS
It does not work on a motor home
4) Surecall fusion 4 Home Cell Signal Booster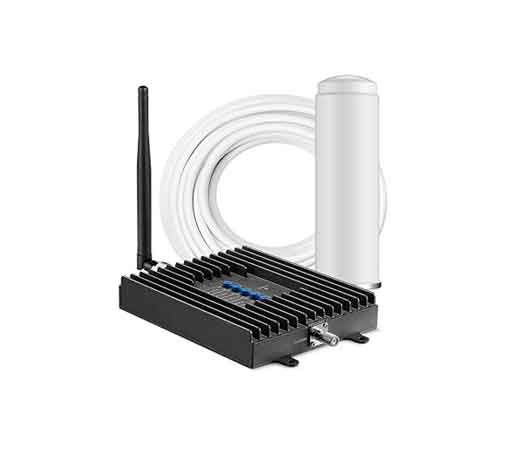 Surecall Fusion 4 home is a technology by improving download speeds and preventing dropped calls and lost connections in up to 2-4 rooms in your home. The indoor whip antenna provides wide coverage enhancing performance for the entire household and small office. The Yogi antenna set boosts performance outdoors when you have at least a bar of signal strength already.
PROS
Automatic gain control technology
Simple installation
Stealth technology
It allows multiple users
5) weBoost Drive 4G-X OTR 470210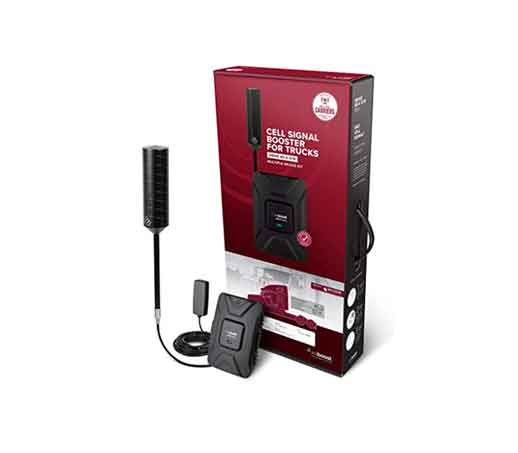 Keep communication lines open in your OTR truck with this weBoost signal booster kit. It is compatible with most cell phone signal carriers and networks for use with your existing setup. The antenna signal booster helps extend voice and data coverage in buildings and the rural environment as well. The 50db system gain of this drive signal booster kit lets you enjoy clear, uninterrupted talk time.
PROS
One package easy DIY installation
It has a 3-way mount included
It plugs into a standard vehicle power outlet
CONS
It does not have noticeable signal strength
6) weBoost Drive Sleek 470235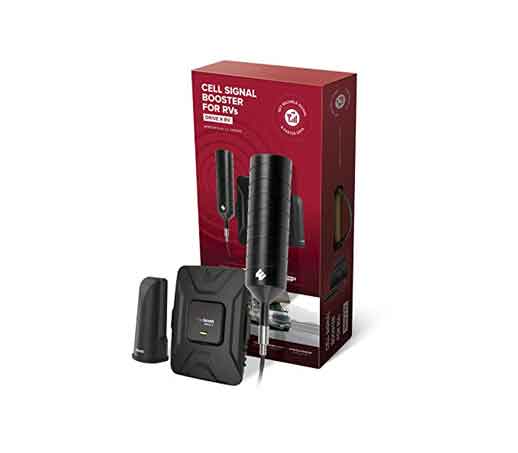 Keep your cell signal strong when you are on the road using this weBoost OTR signal booster. It enhances cell signal strength in your vehicle whether it is a car or truck to ensure rapid download speeds and prevent dropped calls and lost connections while you are on the road. It is the best signal booster for iPhone. The weBoost OTR signal booster provides more reliable connections for truckers and first responders.
PROS
Supports most cell phones including the iPhone
It has a 3-way antenna mount
It comes with the amplifier cradle
CONS
A low signal gain of 23db
7) weBoost Drive 470410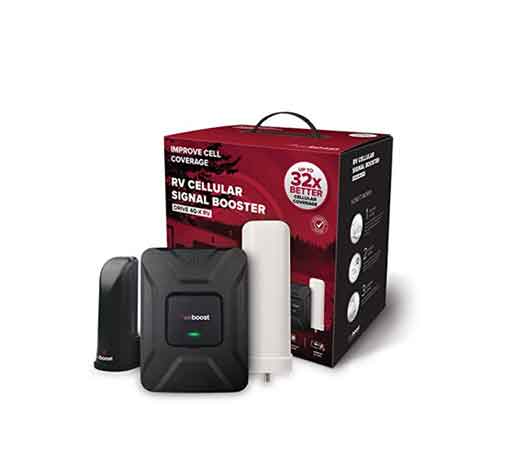 Stay connected during RV excursions with this weBoost drive signal booster kit. It is compatible with most cell phone signal networks and carriers. Its long battery life provides up to two hours of smooth talk time in weak signal areas. It strengthens your phone's 3G and 4G signal reception up to 32 times.
PROS
Price match guarantee
It has a max gain of 50db
It is FCC certified
8) weBoost Drive 475021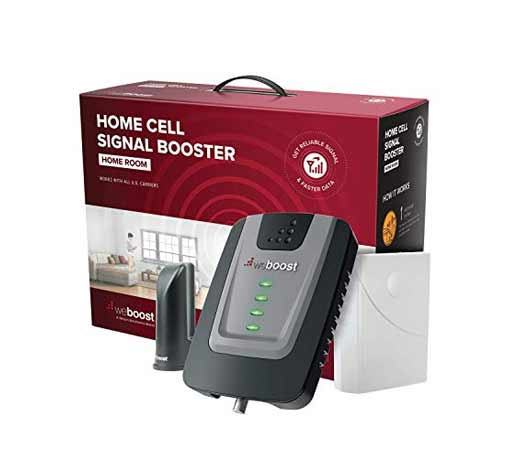 The weBoost drive has a multi-user wireless design that supports multiple simultaneous connections. Increase voice, text and high speed internet signal strength for most US wireless carriers. The outdoor and interior antennas provide a powerful signal to all compatible cell phones and 4G enabled wireless devices within the vehicle simultaneously.
PROS
Simple installation
Up to 50db max gain
Boosts cell signal up to 32X
CONS
Poor cell signal reception
Bottom line
A weak cell signal is frustrating, and it can happen anywhere. Dead spots aren't just a problem for people living out in the boondocks. A cell phone amplifier is the best way to ensure that you always have excellent call quality within your home and during your travel and RV excursions. Whether you live out in the country or a studio apartment in San Diego, you don't have to live with the frustrations of a weak cell signal.