How to Get a Free Laptop With Food Stamps?
The Federal Government is always working day and night to bridge the digital divide. They have partnered with several organizations, SMEs, service providers, communities to offer devices and training programs to ensure both the young and old have access to digital channels and also devices. Currently, there is a free laptop with food stamps and also a free government phone program where you can access a free phone and laptop.
In the US, about 74% of adults have access to a laptop or a computer. The 26% who don't have access to these devices range from seniors, students and generally anyone above adult age. Lack of access to a laptop can be very frustrating in many ways like-: You miss out on e-learning, Unreliable online shopping, entertainment, efficient access to Government services like SSN and IRS websites.
Borrowing laptops can be very frustrating and if you can't afford one, some organizations can give it for you at zero costs. Want to know how? Well, this article will help you understand the ins and outs of getting a free laptop with food stamps and also access to free internet. You will also learn how you can qualify without food stamps if you are not signed up for one. The process to get a free laptop evolves around that of getting a free government phone. Read ahead to learn more!
Who qualifies for a free laptop?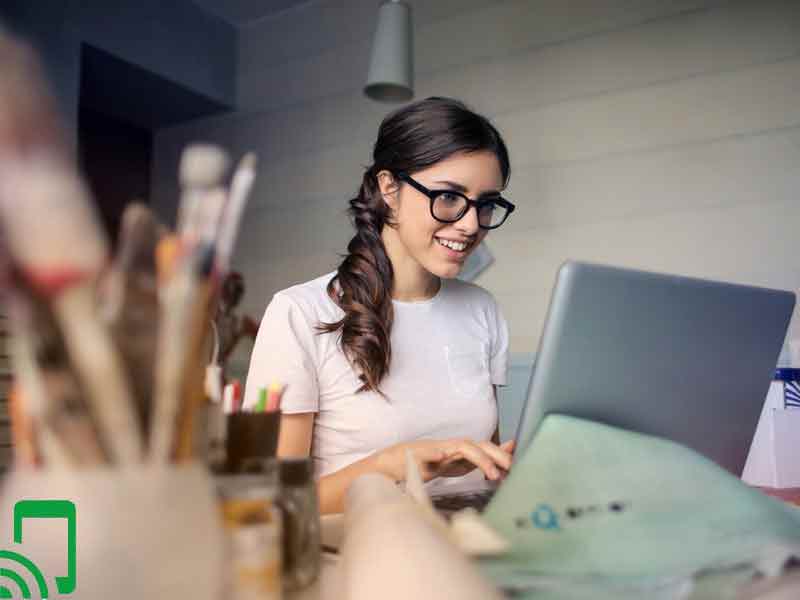 The eligibility depends on the organization you are planning to get your free laptop from.
Most of them will require the following from you:
Your photo ID or passport
Current address for some organizations
Document of eligibility- for your case, you will be required to submit a document to proof participation in food stamps program. The certificate can be obtained from your local Federal assistance program office.
If you have these documents, you will need to submit them via electronic mail or paper application
Are there application fees for the free laptop with food stamps?
Most of the charitable organizations do not charge any fees for applying for a free laptop. For the ones listed in this article, you will not expect any charges at all from the application or any other related costs.
In case you're asked to pay money by any person, make sure to read reviews about the company to learn whether there are any application fees or you are in for a scam.
What if I do not qualify for the free laptop?
If you do not qualify through food stamps, some organizations allow you to qualify through other ways like:
i) Income levels
If your income is below 200% or 135% of the federal poverty levels, you can apply to some organizations. You will be required to submit a W-2 form for such situations
ii) Qualification through other federal assistance programs
You can easily get a free laptop if you have participated in some federal assistance programs like:
Low-Income Home Energy Assistance program
Medicaid
Social security disability
Pell Grant
Section 8, Federal Public housing assistance Program
Financial Assistance from platform slike TANF
Adult & Child Mental Health case Management
Extended Foster Care
Some organizations like PCsforpeople do not accept Medicaid documents only so it is best to have varying documents in order to qualify for the free laptop. The best thing to do is always check on the requirements before applying for the laptop
The 5 best free laptop providers in the US
There are more than 10 free laptop providers in the US to choose from. Some are good for customer care, high-quality laptops while others just offer fake or rather junk products. To avoid the hustle of getting an unreliable laptop for you here is a list if the 5 best free laptop providers with food stamps in the US:
Computer with causes
PCs for people
National; Cristina foundation
Interconnection
Alliance for technology
You can visit their websites to learn more about their terms and conditions
Can I get free internet for my free laptop with food stamps?
Yes! You can still qualify for free internet from several service providers across the US. However, you will have to make a new application since the service providers that issue out free laptops are not similar to those issuing the free internet.
You can qualify for the free internet through low income or from participating in federal assistance programs. There are many companies that have partnered with the Federal Government to offer reduced cost and free internet for some families.
So, if you are looking for a free internet and laptop provider, then I got you covered! Below are the five best companies you can get for reduced costs or even free internet for the neediest families:
RCN
Verizon
Windstream
Frontier
CenturyLink
The application process is simple and you never have to worry about application fees and contracts
Do I have to recertify for the free laptop?
No! However, you will be required to recertify for free internet. To do so, you will need to submit new proof of eligibility document. If you are still on Government assistance program you can still get the document required for recertification.
However, if you are off food stamps or any federal assistance program, you will have to look for another alternative with regards to the cheap internet service providers. The recertification process is very simple and it can be done through the company's online platform.
Bottom Line
Getting a free laptop and internet is very simple if you are eligible for it. There are many charitable organizations fostering to ensure people are on par with the digital era. Make sure to always uphold integrity when applying for the free laptop and internet to avoid any inconveniences.
Failure to submit the right documents or providing fake documents could lead you to be denied the free laptop or brought forward to a jury. From this article, you have all the info required to easily get a free laptop with food stamps!