The 5 Cheapest Places To Buy HP Ink Cartridges
Any business can be run into the ground and collapse if the operating costs are too high. Printing ink has been considered among the most expensive fluids on the planet and for many small businesses, and even homes, lowering this cost is crucial to their growth. Hewlett-Packard, otherwise commonly known as hp, has been leading the pack in manufacturing electronics and printing supplies. This article will guide you on the cheapest places to buy hp ink cartridges.
An ink cartridge is a component of an inkjet printer that contains the ink deposited on a paper during printing. Ink cartridges can therefore only be used with inkjet printers which produce crisper and clearer pictures than even the best color laser printer for photos. Each in cartridge contains one or more ink reservoirs with some also having an electronic chip. Color inkjets use the CMYK (Cyan, Magenta, Yellow and the key, black) or a black and tri-color cartridge. There are three types of printer inks in the market. Branded (Original Equipment Manufacturer) inks are of the highest quality and the most expensive. Re-manufactured inks are pumped back into cartridges made up of components from previously used cartridge products. These are a way cheaper option of getting ink.
Most printer inks are almost the same price as the printer. The reason for his high cost is that most companies that manufacture printers get most of their revenue from selling printer cartridges, which is why they discourage you from refilled cartridges. With some of the best multifunction color laser printers for text (their toner has a higher page yield)and an inkjet printer for photos, you will be able to spend way less money on ink cartridges.
The comprehensive guide to purchasing the best hp cartridges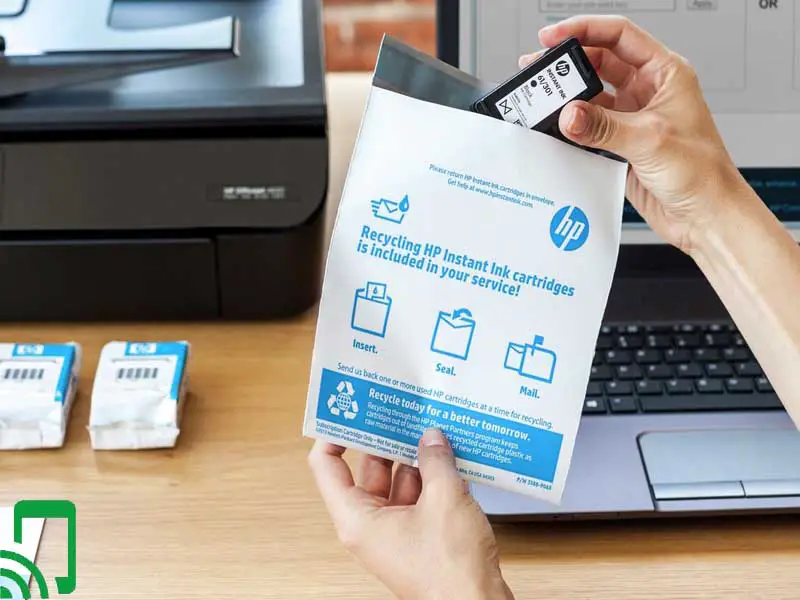 Here is a comprehensive guide of the factors to consider to ensure you get maximum satisfaction when you buy an ink cartridge
i. Compatibility
This is the single most important factor to consider when buying a cartridge as it would be extremely disappointing to buy a cartridge that doesn't work with your printer model. Check the old ink cartridge for the cartridge number or the owner's manual. Use this number when purchasing ink in person or at an online store to make sure you find the perfect cartridge for your printer.
ii. Standard or high-yield ink cartridges
Ink cartridges can either be standard or high yield (XL/XXL). This number depends on the expected page yield. Manufacturers consider a 5% print coverage area when they estimate page yield so you should keep this in mind. Standard cartridges will work best for you if you do light, occasional printing. High yield cartridges, on the other hand, can save you up to 50% in costs if you are a heavy-duty printer.
iii. Original Equipment Manufacturer (OEM) vs compatible cartridges
OEMs come from the manufacturer and are of the highest quality as well as the highest price. Compatible ink cartridges are made by third-party manufacturers and they retail for 50 to 80% less compared to the cost of OEMs at almost equal quality.
The 5 cheapest places to buy hp ink cartridges
1) 499inks
499inks is an online cartridge store that offers great discounts. On average, it costs about 4 cents per page to print with printer ink purchased from 499inks. This cost can further be lowered by the monthly coupons they send out to their customers which give you a 5%discount.
This site also has a low Original Equipment Manufacturer (OEM) cartridges. All orders over $49 ship for free across the United States. 499inks also have a lot of customer support options on its site including, live chat with a customer service representative and you can return defective products for up to one year.
2) 123inkjets
123inkjets offers a large variety of ink cartridges for different models of printers and other printing supplies you may need. They offer Original Equipment Manufacturer (OEM) cartridges which are more expensive than the remanufactured ones it also offers. 123inkjets offer free shipping within the United States for orders above $55.
You can grab some of the best black and white laser printers here to use on the text to reduce the volume you print using expensive cartridges. The payment options they offer include, PayPal, Amazon pay, cashier checks, credit cards and some social media sites.
3) 4inkjets
When buying from 4inkjets, you can opt for OEM or remanufactured inks which will cost less. They also have a large variety of cartridges so you are likely to find one that is compatible with your hp printer as well as other printing supplies. They also have a flexible return policy where you can return any problematic cartridges for up to 2 years.
Orders above $50 are shipped for free anywhere within the United States as well as a few international shipping options. The payment options are wide and their website secure so you don't have to worry about the privacy of your personal information.
4) Inkcartridges
Inkcartridges is another online store that sells inkcartridges and many other printing supplies. It is easy to find items on their webpage with a model number search. A great sell for this store is that it offers free shipping within the United States for all orders.
No minimum amount required. They also offer expedited shipping if the order is urgent though this will cost you a bit extra. If you are purchasing a bulk order, you may receive a 10% discount which is amazing for schools and large organizations.
They accept different forms of payment including checks, credit cards, Google Pay, Amazon Pay and PayPal. They also offer great customer service support
5) Inkgrabber
Inkgrabber is another online store that offers a whoopingly large variety of ink cartridges at user-friendly prices, both OEM and remanufactured. They have some of the lowest prices of remanufactured inks with the cartridge print capacity provided upfront on the website. The customer support options are either via phone or email, but the great variety and prices more than makeup for this.
Final Thoughts
The cost of branded (OEM) inks can deceive you into thinking that printing has to be a painful, expensive process. This is not the case. As long as you confirm the genuineness of the product, third party manufacturers can give you a great way of getting ink compatible with your best color printer for home at a price that won't bankrupt you. Printing has never been so easy.