How To Get An IMEI Number on iPhone If Locked (GUIDE)
If you are wondering how to get an IMEI number on a locked iPhone, then this article covers:
How to get an IMEI from a screen-locked iPhone.
How to get an IMEI from a carrier-locked iPhone.
Why is the IMEI important and its use.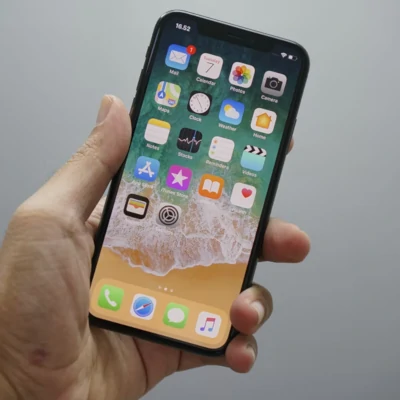 What is An IMEI Number?
Understanding the IMEI number is necessary to figure out the solution to this problem. The term 'IMEI' stands for "International Mobile Equipment Identifier."
It is a unique 15-digit number that comes with every phone and the same goes for the iPhones too. Also known as the basic phone identity, it is mandatory for manufacturers to include IMEI with every mobile phone.
Confusion between ESN and IMEI
Some people confuse ESN with IMEI, but they are quite different. ESN stands for Electronic Serial Number, while on the other hand, IMEI is its international identity.
So, these two numbers are not the same, and they serve unique purposes.
Ways To Get IMEI Number On iPhone If Locked (Screen Locked)
You will find many such methods to get an IMEI number on the iPhone on the internet. But we make sure that you can accomplish this process without facing any hassle. So let's look at some of the ways that can let you access IMEI number on iPhone when it's screen locked,
1-Find IMEI Number From The Original Box
If you have your iPhone's original box, then the IMEI number should be listed on the back.
2-Finding IMEI Number On The Phone's Back Cover
Older iPhones have IMEI numbers labeled on the back. The models that have IMEI number on the back are iPhone 5, iPhone 5s, iPhone 5c, iPhone SE (1st generation), iPhone 6, iPhone 6 plus.
This practice has been discontinued by Apple for newer models.
3-Finding IMEI Number On Sim Tray
Newer iPhones have the IMEI written on the SIM tray, instead of the phone's back.
Simply use the SIM ejector pin tool to pop out the SIM tray from your iPhone; the IMEI is located on the 'underside' of the SIM.
iPhone models with the IMEI number on the sim tray are: 
iPhone 6 and iPhone 6 Plus, 
iPhone 7 and iPhone 7 Plus, 
iPhone 8 and iPhone 8 Plus, 
iPhone X, XS Max and XR
iPhone 11, 11 Pro, 11 Pro Max 
iPhone SE (2nd Gen) 
iPhone 12, 12 Mini, 12 Pro, 12 Pro Max
iPhone 13, 13 Mini, 13 Pro, 13 Prox Max
Ways To Get IMEI Number On iPhone If Locked (Carrier Locked)
For carrier-locked iPhones there are several ways to find/get your IMEI number: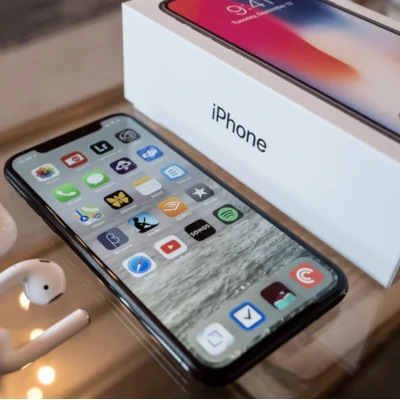 1-Finding The IMEI Number Using iTunes
Using iTunes to locate your IMEI is simple. There are two methods, one involves connecting your phone to your laptop or PC, the other does not.
Connecting Your Phone To Your Laptop/PC
Connect your iPhone to your PC/Laptop and open iTunes. Then select the iPhone on your PC, click the 'Summary' tab, then click on the 'Phone Number' icon. The IMEI number will be displayed.
Without Connecting Your Phone To Your Laptop/PC
You should ascertain that you have the latest iTunes version. On your laptop or PC, go to the iDevice backup and click on the 'Preferences'. Then select the 'Devices' option and click or hover over the backup iPhone. The IMEI number will be displayed.
2-Finding The IMEI Number From Settings
This method will let you access the IMEI number right from your settings app. Open the app and click on the "General" option. Select "about" and scroll down to find IMEI number. You will also find the serial number in this same section.
3-Finding the IMEI Number By Dialing A Code
Simply dial *#06# and the IMEI will be displayed on your phone's screen. Doesn't work for screen-locked phones.
4-Finding IMEI Number On Activation Screen
If you haven't activated your iPhone, then you can easily get your IMEI number. You will just have to click on the "i" button (the lower corner) on the activation screen. You will find a message containing your IMEI number.
Why Is The IMEI Number Important For Your iPhone?
Being an iPhone's basic identifier, the IMEI number provides details regarding activation status, model's storage size and color. Also, it provides iCloud lock status, serial number, and warranty status.
There are also other useful reasons the IMEI comes in handy: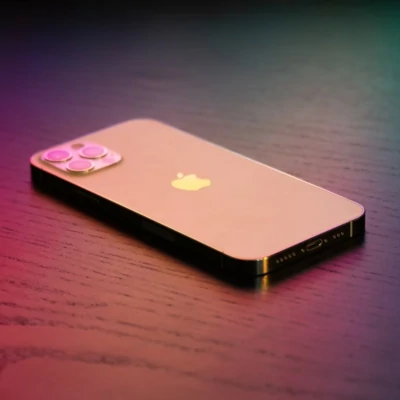 IMEI Unlocking
If your iPhone is carrier-locked and you want to port it to or use it with another carrier, your IMEI number will be used to unlock your iPhone. Please note that there are eligibility criteria which will have to be fulfilled before the 'new' carrier can unlock your iPhone.
Checking If The iPhone Is Stolen
You can check when buying a second-hand phone whether it is listed as a stolen iPhone. You can also report your stolen iPhone through its IMEI and whenever someone else tries to buy it, they can check it's status the same way.
That will keep you out of all trouble that you can go through by using a stolen iPhone unknowingly.
Track/Blacklist The Stolen iPhone
Tracking your iPhone in case of an accident is very crucial, but not possible with the IMEI number. That is because the iCloud Find My Phone service will not work without the IMEI number. So you'll need the IMEI number to track down your stolen iPhone.
Additionally, you can always use an IMEI number to blacklist your stolen iphone. You will not be able to retrieve a blacklisted iPhone, but the unintended user will never access its cellular functionality. So, you can use an IMEI number to secure your iPhone in case of an accident/theft.
Accidently Locked iPhone
If you have accidentally locked your iPhone, you will need its IMEI number to access it again. There are a couple of ways to access your locked iPhone again. Some locked phones can be carrier locked, and they can simply be unlocked with the IMEI number. 
How Do I Get The IMEI Number On My Iphone If It Won't Turn On?
If your iPhone won't turn on, then you can simply take out the sim tray to find the IMEI. But this is only possible on iPhone 6 and after.