Does Nest Work With Homekit: How To Connect The Two (Explained)
Smart Home technologies make your life easier as you automate most of the utilities in your home and optimize consumption – and save on both: your time and money.
Google Nest: Created by Tony Fadell in 2010, Nest products are wifi-enabled and include thermostats, cameras, doorbells, alarms and room sensors (among others) for a Smart Home experience. You just need to have a Nest account to operate your smart home gadgets.
Apple Homekit: Introduced in 2014 with iCloud support, the Homekit lets  you control your smart devices through Siri; it gathers all smart home apps on one screen and allows interaction between apps providing they are compatible with the Homekit.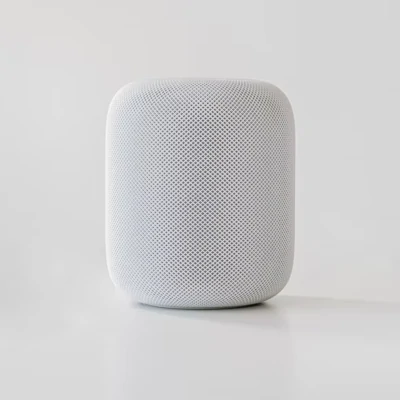 Does Apple Homekit Work With Nest?
Apple Homekit and Nest devices are not currently compatible (not directly); though the function of both Homekit and Nest devices is similar. Simply because the Apple Homekit does not support integration with Nest devices.
There are third-party apps to get Nest devices to work with your Apple Homekit. One such app which 'integrates' Nest devices with the Homekit is the Homebridge (and another one is the Starling Home Hub).
Do We Really Need The Homekit?
Having a Homekit is pretty simple logic: you get to control all your smart appliances with a voice command, whether you're at home or out, doesn't matter. It ensures that there's no 'I forgot to turn off the lights' scenario whenever you leave for dinner with the family.
Secondly, you can put your smart home devices on energy saving mode to optimize energy use and thus lower your bills. You can also carry out a myriad of other functions (lock your door, adjust thermostats) with a command to Apple's voice assistant, Siri.
Using Nest Products with iPhones & Apple Home
Using the Homebridge (or the Starling Home Hub) to integrate Nest products with the Homekit, you can easily use all Nest products through your iPhone or other iOs device. You'll also need to install the Nest app on your iOs device.  The most popular Nest device to use with the Homekit is the Nest thermostat.
Make sure to connect both the Homekit and the Nest devices to the same Wifi connection in your home.
Smart Home devices like the Nest products can also recognize your patterns (i.e what time you're usually not at home) so they can schedule and turn off utilities in your absence and turn them back on when you're scheduled to arrive.
Using 'The Matter' To Directly Integrate Apple Homekit And Nest Devices (Control Matter Devices)
The Matter – a connectivity standard – was scheduled to be released in late 2021 but hasn't been as of Jan, 2022. With its release, you will be able to connect Nest devices directly to your iPhone (or other iOs devices) without the need of 3rd party apps or the Homebridge.
A number of Nest smart home gadgets will automatically be updated to control Matter devices – the foremost being the Nest thermostat -although it remains to be seen if Google will upgrade its other Nest devices to support matter or not.
For more information, please see Matter
Can You Use the Nest iOS App on Your iPhone?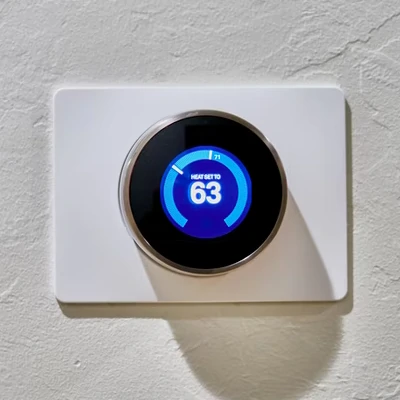 In iOS, the Nest app is very easy to monitor and to control from your iPhone. Simply follow these steps:
1. For iOS, download the Nest App
2. Press the Bluetooth icon
3. Confirm that devices and products are connected with the same WIfi
4. You will get a notification on your Apple Device
5. Lastly, you will need to add a Nest device and it'll show up on your iPhone
How Do Nest Apps Display with Your iPhone?
You can issue voice commands to Siri and control Nest devices from the screen of your iPhone just as you do with regular Homekit devices. Two examples are presented below:
Nest Alarm System or Nest Hub
The iOS app gives you permission to connect Nest Hub and control the Nest Home Alarm device.  If you forgot to turn the alarm off before going out, simply do it from your iPhone.
In the case of an unintended person trying to gain access to your home, the Nest alarm app will notify you on your iPhone or other Apple devices.
Nest Hello Doorbell
The Nest Doorbell provides convenient, 24-hr video footage of your front door. If you're out and visitors arrive, the Doorbell will inform them (through pre-recorded voice message through it's smart speakers) of your absence and similarly inform you of their presence.
Popular Nest Smart Home Devices
Installing Smart Home devices leads to optimal energy use, lower bills and less stress at the end of the day, plus using these devices is convenient long-term: they save you time and money. Smart displays control these devices from the palm of your hand (or a simple voice command to Siri or Google Assistant).
1. Nest Thermostat
With the Nest Thermostat you can easily manage your home temperature through your iPhone. The Nest thermostat also provides you with temperature notifications when it has set the thermostat to a certain temperature in your home.
Based on daily temperature changes (and data from it's sensors) the thermostat will schedule temperature changes so you have optimal temperature whenever you are home.
2. Nest Camera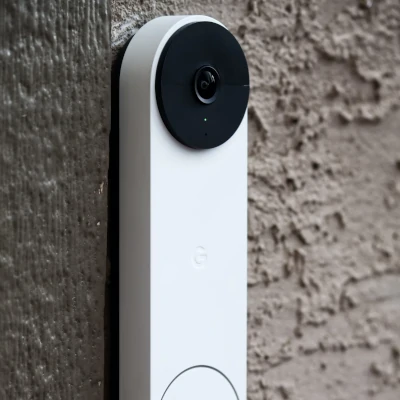 The Nest camera allows you to remotely monitor your home 24/7 and has in-built motion sensors so you know when someone came to visit or when other family members are at home.
3. Nest Protect
Provides alarm alerts for a range of situations: from detecting smoke or carbon monoxide in your house to other unusual situations. 
4. Nest Hello
Gives you 24/7 front-door video footage so you can check for visitors even while not being at home. It will also alert you if someone tries to interfere with the front door to gain access to your home.
Can you use Google Nest Devices with HomeKit?
Yes, you can use Google Nest devices with Homekit using a homebridge hub; do remember that Nest products can't directly or natively support homekit integration (yet).
Is Nest Compatible with Siri?
The homebridge gives access to iOS devices to use the Homekit to interface along with other home automation devices e.g. Nest devices. That means the Nest devices can be controlled using Siri with the iPhone (and other iOs devices).
When Will Google Nest Offer Integration With Homekit?
When the connectivity standard 'Matter' is released, you will be able to use all your Nest devices directly from your iOs device without the need for any 3rd party app.