Laptop Payment Plan For Students in 2022
One of key essentials in a student's life is a decent laptop that aids them in their education. Whether it's for a research assignment or preparing a presentation, a laptop is an integral part of most students' lives.  
Although students require a laptop, they may not be able to buy one outright – because of the cost. To solve this problem, companies offer a laptop financing facility whereby a student can get a laptop for regular monthly payments until the price requirement in the financing agreement is fulfilled.
Why Not A Desktop?
Despite the fact that desktops are cheaper, they don't come with built-in WiFi, Bluetooth or even a microphone and above all desktops aren't portable so you can't use them during class.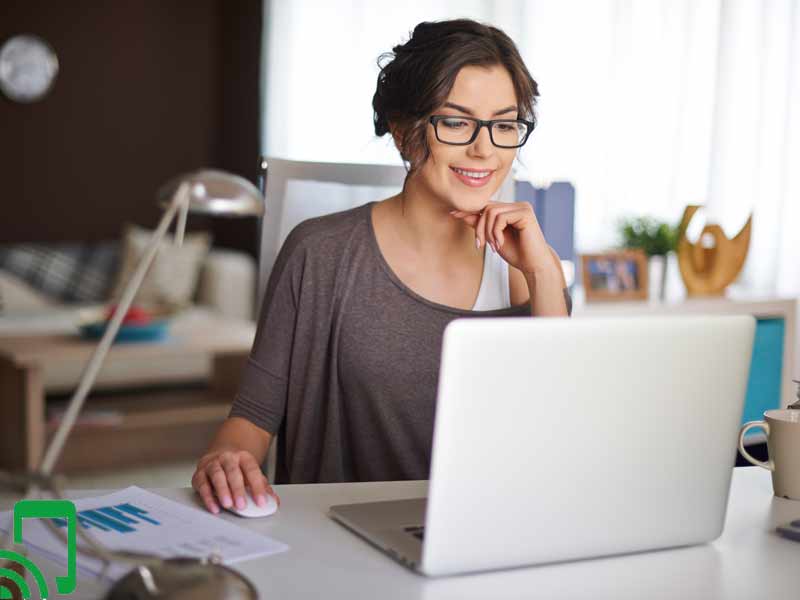 How To Get Laptop Payment Plans For Students?
Here's a step-by-step process on how to get approved for laptop financing:
Research And Determine Your Required Laptop Specifications
Do a little research on the specs that you ideally want in your laptop, then make a list of laptops that fulfill that criteria. For example, you may require a laptop with 512 GB of SSD storage, or a laptop with a dedicated graphic card (rather than shared).
Search Up On Companies Who Provide Laptop Financing
Once you've determined your laptop model, it's time to choose a company that will finance for you and read the conditions and plan for the laptop financing as each company has their own conditions when it comes to laptop financing.
Every line has to be read and understood properly as the conditions can also involve information related to interest rate and laptop payment plans.
Things To Consider For Laptop Financing
After reading up on the general terms and conditions, inquire as to what is/are the:
Payment terms: Is payment weekly or monthly?
What is the interest rate for different durations? 
What is the penalty for missing a payment?
There are other parameters you'd want to consider while you are choosing a company that will finance your laptop. As there are some companies which may charge high penalties for missing a payment or not fulfilling a condition for payment.
Another thing you want to keep in mind is that you must review how much money you can pay at the start (i.e a downpayment) and how much you need to pay each period. 
One of the best ways to avoid any interest or taxes to pay off your laptop finances is if you pay more than the amount you are asked for.
You need to carefully consider all of this information before you make your final decision as once you have signed the agreement, you will obviously have to see it through. 
The last thing you would want to do is apply to different companies for laptop financing as there is a chance that some companies will reject your application (based on bad credit or other factors).
Then, if you finally have the credit approval from a company, they will contact you and will let you know the complete procedure to get your laptop home.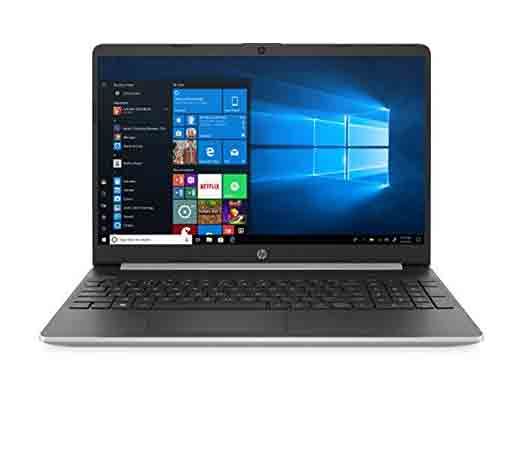 Companies That Provide Laptop Payment Plans
Some laptop brands which provide laptop financing options are:
Microsoft
HP
Dell
Apple
Best buy
Lenovo
Amazon
Read our related article where we cover Monthly Payments On Electronics With No Credit Check.
Essential Documents That You Need To Request For Laptop Financing
If you are currently employed, there are a number of documents/papers that you will need before putting in a laptop financing request. All the things listed are generally asked by firms before signing an agreement.
Other documents can be asked for depending on the company's policy. General documentation include:
Papers including your social security number
Proof of payment from an employing company i.e paychecks for the last six months and the amount received. 
W2 forms of two years
Employment proof
What Are The Minimum Monthly Payments For A Laptop?
Monthly payments depend upon the duration of the payment plan and the cost of the laptop. Monthly payments can be from $100 minimum all the way to $500. 
Usually, if you commit to complete the payment within 6 to 12 months, no interest will be charged. For laptop monthly payment plans going upto 2 years, an interest amount will have to be paid. 
Can I Finance A Laptop With Bad Credit?
Yes, bad credit is allowed in laptop financing with limited or no credit history. Having no credit is different from having bad credit, and someone with bad credit will generally face tougher lending requirements than someone with no credit.
Does Financing A Computer Build Credit?
Yes, if you have no credit record at all today, then financing a computer using store credit will help to establish your credit record, but there are much better (and less costly) ways to accomplish the same thing.
What Should I Look For While Laptop Financing?
When you are looking for the terms and conditions for laptop financing you need to select the condition that suits you best. Select according to your pay off plan. There are some companies that offer zero interest for the monthly payment. But in such cases, you need to be disciplined about the payment schedule.