The 7 Best Elgato Capture Card Switch
Video games have carved a large and important niche for themselves in the entertainment world since the 1980s. They transport you to fantastical worlds where you can be anyone with skills that you probably couldn't achieve in real life and with VR, they just keep on getting better. To a gamer, nothing could be more painful than having an undocumented win or amazing gameplay. It is exactly this problem that Elgato, a brand of technology consumer products, sought to address when they produced the Elgato capture card switch. With this device, you can easily record gameplay and share it with your social networks.
So, what exactly is a capture card and how does it work? A capture card is a peripheral device that allows you to capture and transmit a gameplay video. It works by converting analog video signals to a standard digital video format and sending it to external storage. It basically acts as a pass-through between your PC or game console and your video display. These devices work differently from a video adapter card in that a capture card works with the PC software that displays the video and records it as a digital video stream. While all this makes it sound like an expensive device, you may get some best capture cards under $100.
Elgato is a brand of technology consumer products that started with Elgato systems in 1992. The Elgato brand was sold to Corsair components in 2018. The Elgato brand is synonymous with leading technological advances like the capture card and the best Thunderbolt 3 Dock introduced in 2014 which gives access to the dock's USB ports, audio jacks, HDMI and ethernet. Buying a capture card from a trusted producer is the first step to recording your gameplay footage.
The comprehensive guide to choosing the best Elgato capture card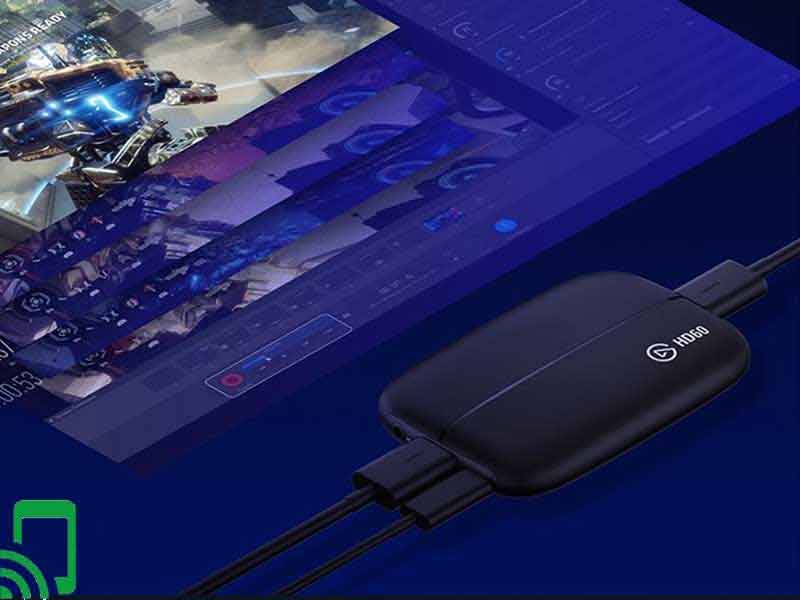 Here is a comprehensive guide of the factors you need to consider so you can get the best capture card for you.
i) Internal or external capture cards
These are the two major types of capture cards; internal circuit boards that you install inside your computer. It connects to the PCI express slot on your computer's motherboard and it usually has at least one analog and one digital video port.
An external capture card on the other hand connects to your computer using USB or any other interface. The footage is recorded on the device's hard drive or transmitted to the computer.
You can choose to buy any of these types as the only major difference is of course the installation and the fact that you don't need a video signal splitter for the external one.
ii) Encoding
Capturing game footage in Full HD requires a lot of processing power. Check if the device you intend to buy has a built-in hardware H.264 encoder. This will go a long way in reducing the load on your processor or you might need a more powerful PC to handle the processing.
iii) Compatibility
Before getting your capture card for PC, check to find out if it is compatible. Some capture cards work only with PC or Mac and not both so choose the one which works for you. We recommend choosing one that works with both. You should also make sure it works with your computer hardware as some work only with powerful and mid-range PCs.
iv) Flashback recording
Flashback recording is another feature whose purpose cannot be ignored as it is intrinsic to the very nature of the capture card. You can't always know when a moment worth capturing arises, s the flashback recording feature will allow you to go back in time on your computer and record retroactively.
The 7 best Elgato capture card switch
1. Elgato Game Capture Card HD60 S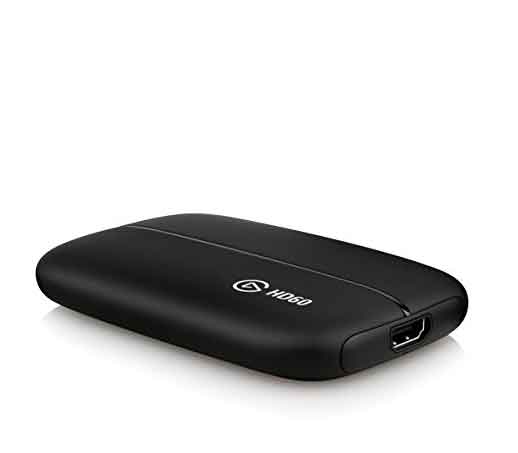 The HD60 S is an upgrade on the Elgato HD60 and is among the best external capture cards out there. The key features of this device are; instant streaming and recording through the HD software, recording in full HD, 1080p, at a capture rate of 60fps through an HDMI pass-through (though other resolutions are also supported).
A USB-C connector for supplying power and real-time video preview and a 3.5mm microphone that is amazing when recording commentaries. The device itself is compact and you can download the different software packages from their website for free so you can use the basic video editing tool.
PROS
High-resolution capture
Works with both Mac and PC
Affordable
Instant streaming
Flashback recording
CONS
The editing software is limited
No H.264 encoder
2. Elgato Cam Link 4K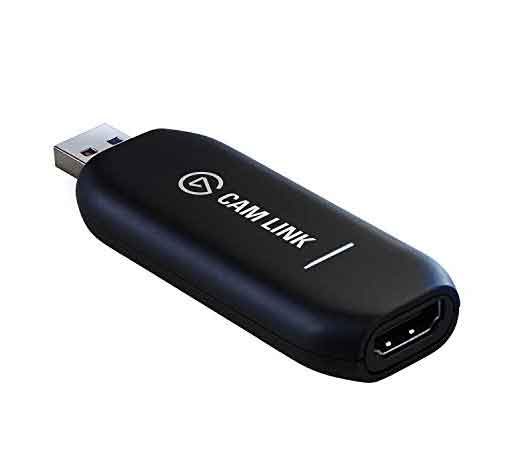 The Elgato Cam link is among the best budget capture cards and can turn any DSLR camera and camcorder into a 4K web camera. This device translates HDMI input from your compatible camera into 4K video at 30fps and 1080p at 60fps.
You need to have a computer that is at least the fourth generation or higher with a quad-core processor to support the transcoding process. You can easily live stream with this device with low latency and improve your video quality on video calls.
PROS
Affordable
4K support
Low latency streaming
Easy to set up
The software is easy to use
CONS
Doesn't work with low-end computer models
HDMI not provided
3. Elgato Game Capture HD60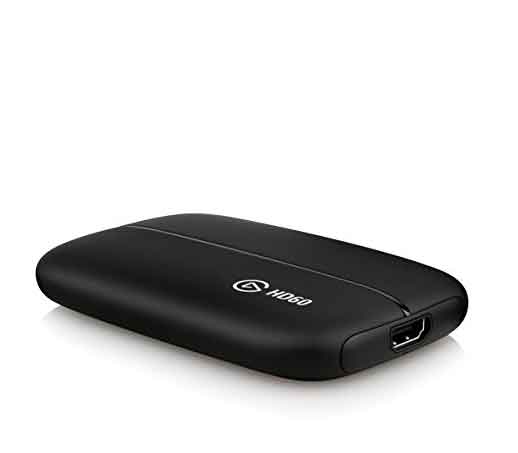 With the Elgato Game Capture HD60 you can effortlessly record your Xbox, PlayStation, or Nintendo gameplay. The gameplay is recorded in flawless 1080p quality at a 60fps capture rate, which is awesome despite not being 4K.
Unlike other devices, this game capture offers unlimited recording for hours upon hours and with their editing software, you can easily edit the video and upload it to your social network. It also offers powerful performance with the cutting-edge H.264 encoder that will help in reducing the load to your processor.
PROS
Built-in live commentary feature
Works with both PC or Mac
Unlimited capture to your PC or Mac
Easy to use software
Flashback recording
CONS
Only supports HDMI input
No 4K support
4. Elgato Game Capture HD60 Pro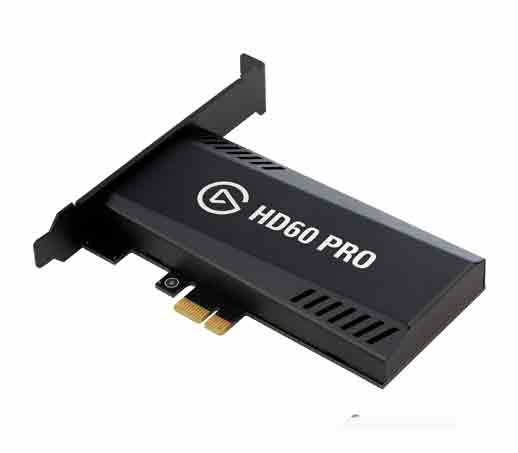 The Elgato Game Capture HD60 Pro is a game capture card that can stream and record your Xbox, PlayStation, or Nintendo gameplay in stunning Full HD 1080p at a frame rate with the superior low latency technology.
The built-in H.264 encoding reduces the large storage that 1080p uses and keeps the file size small. With the built-in live streaming to Twitch, YouTube, and other social networks you can easily share your gameplay with friends.
PROS
Perfect low-latency streaming
H.264 hardware encoding
Multiple input options
Affordable
60fps frame rate
CONS
No 4K support
You need an HDMI cable with a lag-free pass-through
5. Elgato Game Capture 4K60 Pro MK.2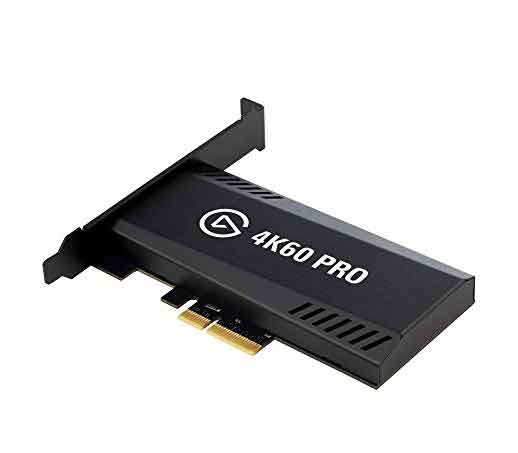 The Elgato game capture 4K60 Pro MK.2 is smaller than its predecessor the 4K60 Pro with lots of improvements on hardware and software. This capture card enables streamers to capture gameplay in 4K at 60fps while simultaneously streaming to Twitch in 1080p.
Among the greatest selling points of this device is that it captures in HDR10. You will enjoy a 240Hz passthrough on your dual PC setup and with the flashback recording you can record and save gameplay retroactively.
PROS
4K resolution
Flashback recording
You can record unlimited footage directly to your hard drive
240 Hz passthrough
Low-latency instant game view
CONS
Costly
You need an HDMI cable and lag-free pass-through
6. Elgato Game Capture 4K60Pro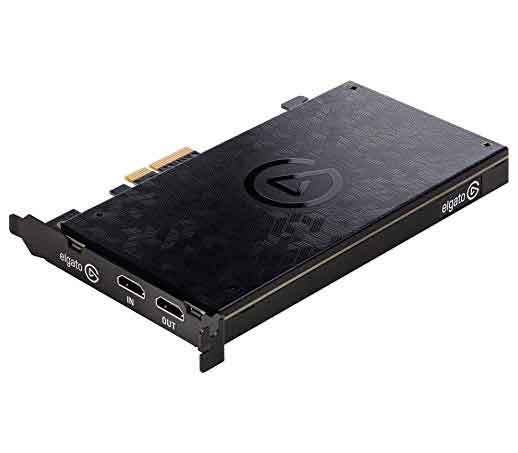 The Elgato game capture 4K60 Pro is an internal capture card that captures gameplay at the highest resolution and capture rate and is among the best capture cards for laptops. With the 4K game capture, you get stunningly clear gameplay recorded at a capture rate of 60fps.
You will also need exceedingly high-end hardware to use this capture card. Since 4K typically takes a lot of storage space, this device is equipped with encoding software, which is easy to use, which will encode the gameplay hence reducing the storage space drastically.
PROS
4K game capture
The software encodes the capture while recording to save you space
Instant streaming
Software is easy to use
60fps frame rate
CONS
Costly
Works with PC only
7. Elgato Game Capture HD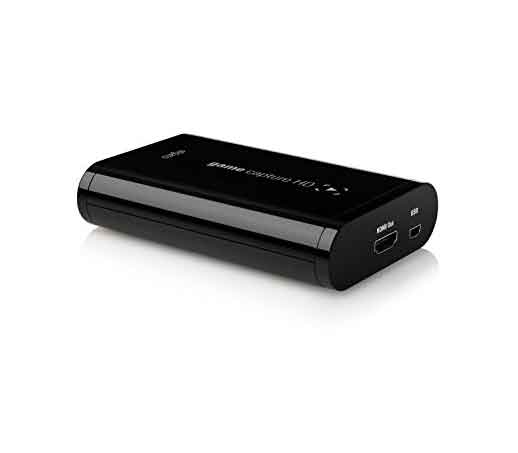 The Elgato game capture HD is a capture card that allows you to record your game in Full HD 1080p and immediately share you're your gameplay on your social networks. The hardware H.264 encoder keeps the file size small despite recording in Full HD.
You can also use their editing software to cut-out scenes and then further refine it on your favorite editing platform. The live commentary feature allows you to automatically alter the volume of your gameplay with a voice command by connecting any microphone to your computer. And with the flashback recording you will never miss a great scene.
PROS
Built-in live streaming to YouTube and Switch
Unlimited Full HD capture
Flashback recording
Works with both Mac and PC
H.264 encoding
CONS
Their editing software is not so great
No 4K capture
Final Thoughts
When Maya Angelou said that there was no greater agony than bearing an untold story inside you, the farthest thing from her mind was video games but this does not make it untrue in such a scenario. With these video capture devices, you can immortalize all your greatest video game moments and stream them online to share with adoring fans.