The 7 Best Apple Compatible Printers
There comes a time in every Mac owner's life, when they need to print a brochure, assignment, document or any other hardcopy material. In these instances, having a printer that is compatible with your Apple device will either make your work easier and yourself more productive, or it will cause you a lot of worries, frustration and running around. A printer is a peripheral device that makes a representation of graphics and text on different materials, especially paper. This article will guide you on how to pick the best Apple compatible printers
Printers come in varying types with different technological applications. When it comes to types, we have three. The virtual printer creates a file which is an image of the data that would be printed. A barcode printer prints barcodes that can be physically attached to physical objects while a 3D printer makes a three-dimensional object from a 3D model or any other additive data source. In terms of printing technologies, the inkjet sprays microscopic ink droplets on the surface while the LaserJet fuses the toner using heat through the laser like the black and white laser printer.
Do you want a multi-function printer or a single-purpose printer? A monochrome or a color printer? Compact or large? Wi-Fi direct or not? Expensive or affordable? There are a great many factors you need to consider and weigh before buying a printing device that will work best for you and will be compatible with your Apple devices. This article will help make that choice easier.
Complete guide to choosing the best Apple Printer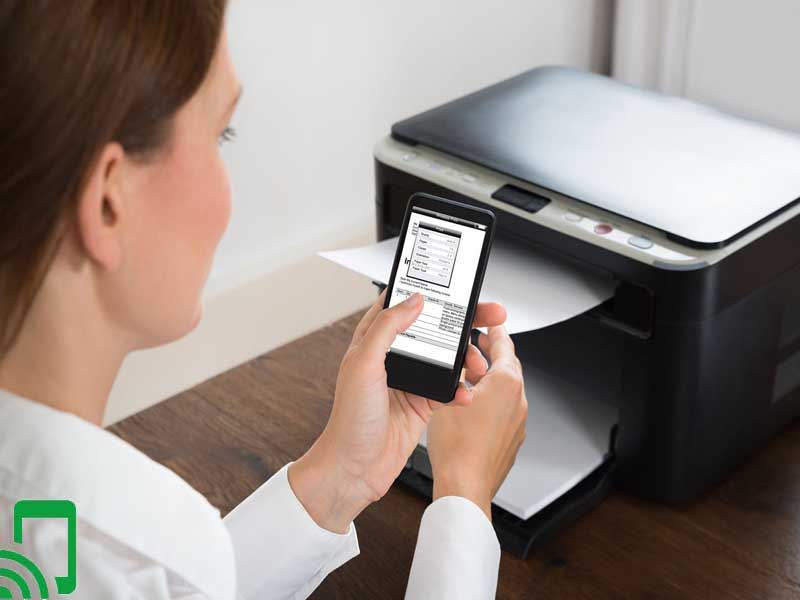 Choosing a printer that will work best to meet your specific needs can indeed be a hassle-free process. Here is a comprehensive list of the factors you should consider before making up your mind to buy a printer.
i) Inkjet or laser
Inkjet printers rely on microscopic droplets of ink which are deposited on the page through several tiny nozzles while laser printers rely on toner which is fused to the page by heat using the laser. Inkjet printers produce high-resolution images which makes them more suitable for printing images.
Laser printers, on the other hand, are suitable for you if you print large volumes of text as they can handle it and are generally faster than inkjets.
ii) Multi-function or single-use
A multifunction printer is the best option for you if you plan to use it at home since it saves you the cost and hassle of finding different devices for printing and scanning. In any case, more and more companies are being produced by companies.
iii) Running costs
The cost of buying cartridges for your printer after the initial purchase price is a factor you need to consider very seriously. Though the buying price may be low, the cost of cartridges may cost you more than you accounted for. It may make sense for you to buy a more expensive model and save money on the running costs.
iv) Connectivity
Most of the printers being manufactured have a myriad of connectivity options. Wi-Fi enabled printers are now used for network sharing in the office. Look for a printer with connectivity options that you are likely to use, whether a MicroSD slot or USB or an ethernet port.
v) Paper handling and quality of output
How many pages does the printer tray support? Does it support ADF and auto-duplexing? A printer with a large-volume tray will work best for you if you work in a large office with ADF and auto-duplexing helping you saves tons of time.
The 7 Best Apple Compatible Printers
1. HP Color LaserJet Pro Multifunction M479fdw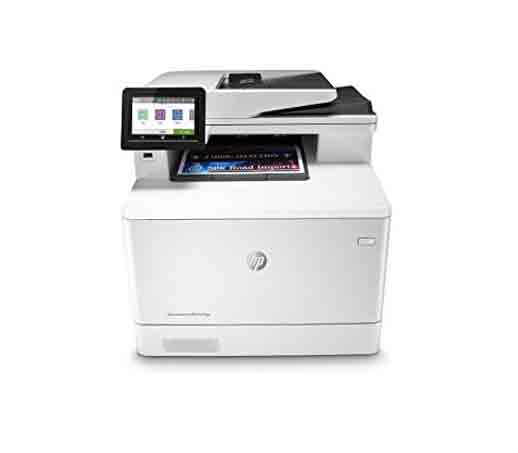 The HP Color LaserJet Pro M479fdw is a multifunction printer that allows small workgroups and offices to scan, fax and print efficiently. It has a great variety of connectivity options including USB which you can connect to a single PC, ethernet through a wired LAN, built-in Wi-Fi, NFC touch to print, and it is also Apple air print compatible.
This device can handle up to 300 sheets of legal-sized paper and has a monthly duty cycle of 50,000 sheets. Its embedded security features will also be a big plus to prospective buyers in protecting sensitive data.
PROS
Variety of connectivity options
50-sheet ADF supports single-pass two-sided scanning
Good speed
Great graphics quality
Good-sized touchscreen
CONS
Below average photo quality
Average paper capacity for the price
2. Canon Pixma TS6320 Wireless All-In-One Photo Printer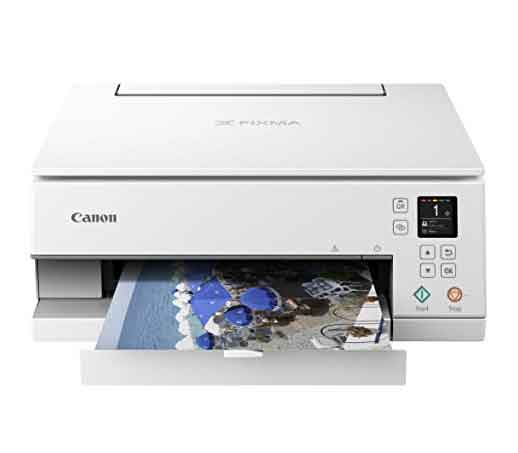 The Canon Pixma TS6320 is an all-in-one, primarily photo printer. Though it is heavier than its predecessor, it is still light and can blend well in small spaces. The 1.44'' OLED screen with an LED status bar makes it easier to navigate the printer status.
It also has a five individual ink system that enables you to print crisp black texts and vivid color photos. This device supports Amazon's Alexa and Google home assistant which enables it to respond to reasonably simple commands from Microsoft's Cortana and Apple's Siri.
With this great blend of features and affordability, this AIO printer is among the best color printers for home great for small groups who regularly print colored photos.
PROS
Voice-activated printing
Great photo-printing quality
Bluetooth 4.0 LE
Self-opening output tray
Compact and can fit well in small homes and offices
CONS
No ADF (Automatic Document Feeder) scanning capability
High cost per page
3. Canon mx492 all-in-one printer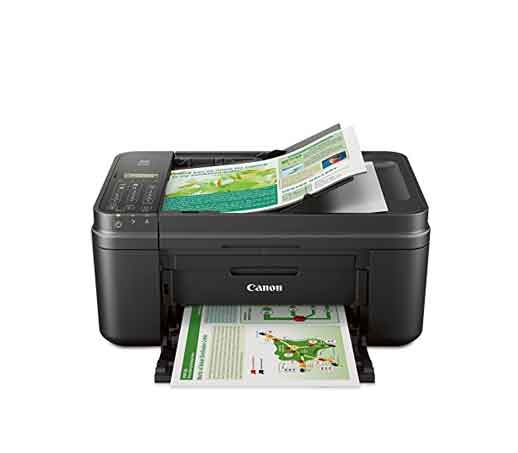 This is an inkjet multifunction printer with scan, copy, fax and print capabilities. The connectivity options for this device include USB connection to a single PC, connection to smartphone and tablet through your Wi-Fi network. With Google print and Air print, you can easily print from your smartphone and tablet wherever you are around the office.
It has a fully integrated automatic document feeder that holds up to 20 sheets and with the optional XL cartridges, you can print longer before having to replace your cartridges. The Canon MX493 has a compact design and is 30% smaller than previous models hence fits well in tight spaces.
PROS
Affordable
Compact
Good speed
Can accept paper up to 83# basis weight which is much heavier than typical
Automatic Document Feeder which holds up to 20 sheets
CONS
No auto-duplex printing and scanning
No Wi-Fi direct
4. Canon office and business MX922 all-in-one printer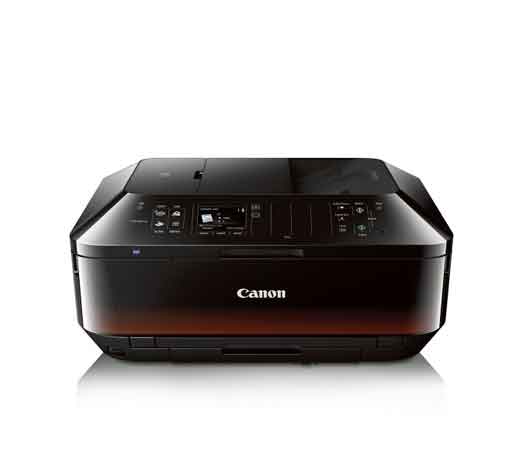 The Canon MX922 is an all-in-one inkjet printer that can print, scan, copy and fax. Connectivity options for this device include over a Wi-Fi network with your tablet and smartphone, wireless LAN, Cloud print and USB connection to a PC.
The 35-sheet Automatic Document Feeder is fully integrated allowing you to print multiple documents without loading them one at a time. It has a paper capacity of 250 sheets and another 20-sheet photo paper tray.
Despite it being slow, it more than makes up for this with the other great features like the memory card slot and the wireless PictBridge for printing wirelessly from a camera.
PROS
Automatic Document Feeder
Different connectivity options
Good photo print quality
Auto-duplex scanning capability
Affordable
CONS
The graphic output is just okay
5. Brother Compact Monochrome Laser Printer, HI-L2350DW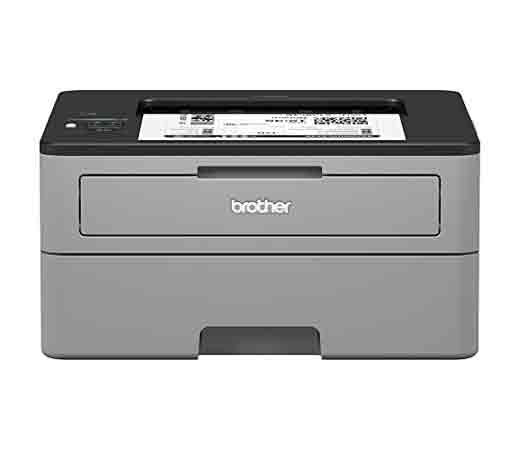 The brother compact HL-L2350DW is an entry-level monochrome printer and is among the best black and white laser printers. Monochrome printers are mainly used in busy offices due to their high printing speeds and this device is not left behind.
It has a printing speed of 32 pages per minute which should be sufficient for a small but busy office. The connectivity options are a bit on the lower side with USB for connection to a single PC, Wi-Fi, Wi-Fi direct and no ethernet option.
You can also connect to Apple and Android cloud print. The maximum monthly duty cycle for this device is 15,000 pages with up to 2,000 recommended daily.
PROS
Affordable
Great speeds
Compact and can easily fit into tight spaces
Supports auto-duplex printing
Photo quality is okay
CONS
No ethernet connections
No external drive support
6. Canon PIXMA IX6820 wireless business printer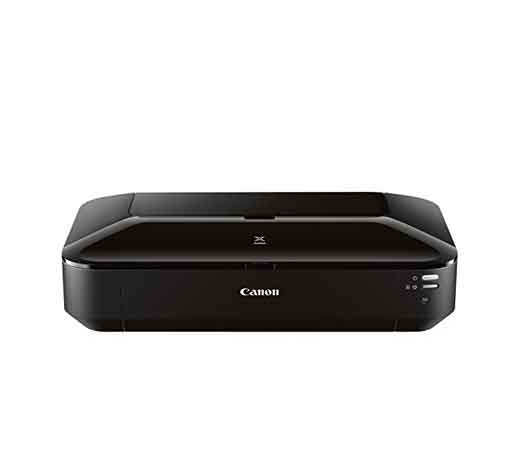 The Canon PIXMA IX6820 is a wireless printer that is more suitable as a supporting printer than as the main printer. Its printing speed is not so great at 2.7 pages per minute and 59 seconds for photo printing. It does have different connectivity options including, mobile print capability, printing through cloud, air print and printing from android and iOS phones and tablets over a Wi-Fi network. The tray on this printer holds 150 sheets which should be enough if you have a larger printer.
PROS
The graphic output is okay
Inexpensive
Has an ethernet port
Connection over Wi-Fi network
Prints up to 13 to 19 inches
CONS
No auto-duplex capability
Low paper-handling capacity
7. Brother Compact Monochrome Laser Printer, HLL2390DW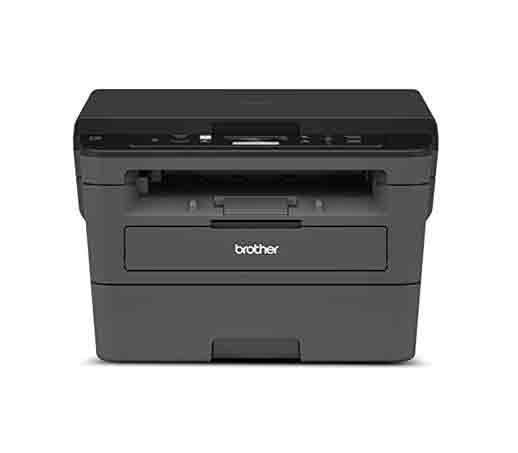 The Brother compact HLL2390DW is a monochrome laser printer with a flatbed scan glass for convenient copying. It is an entry-level All In One printer for small offices with low print volume requirements. The connection options in this device are, printing from your smartphone or tablet via your Wi-Fi connection, connection to a single PC with the USB interface and the built-in Wi-Fi.
The automatic auto-duplexing is also a huge plus for this device. The 32 pages per minute speeds are also something great to consider when buying your device as is the tone save mode which helps you save on toner cost.
PROS
Good print speeds
Small and light
Good text quality
Affordable
Low running costs
CONS
No Automatic Document Feeder
No ethernet port
Bottom Line
In the past, Apple produced several lines of printers. Although they no longer produce or support these devices that do not mean that you have to suffer as an Apple user. There is a great variety of devices that you can choose from to satisfy your needs.