The 7 Best Budget Capture Cards
In recent times, the world of gaming is ultimately evolving, and so are the other entertainment components besides games. Whether you want to stream new games or create a YouTube gaming site, capture is a necessity to achieving your set goal. For a die-hard gamer, you can share gaming skills to your friends and the rest of the world conveniently with the help of the best budget capture card.
Therefore, a capture card is an input device that converts gameplay signals to digital information that can be edited later or uploaded to the internet. However, it helps the pro gamers to capture and store their favorite games to watch afterward and share their gaming experience. The experience is made possible by the use of a capture card with other accompaniments like a USB or HDMI cable.
The best capture card supports streaming both on PC or TV, has a high video resolution, and the recommended ranges from 720P to 1080P. Also, we have great capture cards that support 4K video for the streamers that are quality enthusiasts; they are a bit expensive. PS4 or Xbox One recording doesn't offer much freedom because they only record and stream part of the game.
How Do You Choose A Capture Card?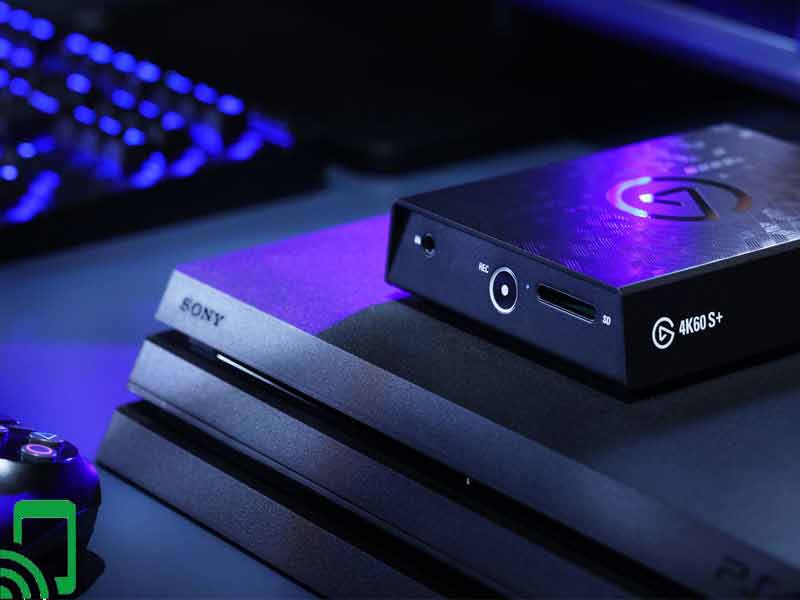 The critical thing to put into consideration before making any purchase is your budget. Different models are priced uniquely, so it all depends on your financial stability. You don't have to spend hefty to get the best capture card; there are best capture cards under $100 that you can find.
Otherwise, settling your hands on a sound capture card can be tricky if you're a new shopper. However, you need to consider features like resolution, PC compatibility, latency parameters, and other technical specifications.
What Are The 7 Best Budget Capture Cards?
1) MiraBox Capture Card, USB 3.0 HDMI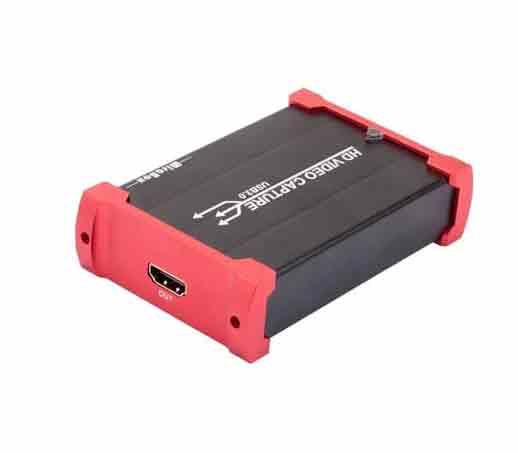 MiraBox Capture Card has a USB 3.0 port which is normally of high speeds. Moreover, it has the ability to record HD video of 1080P and 60FPS. Also, it is suitable for live streaming and can be very useful for live conferencing apart from the recording of games.
The device is compatible with PS4, Wii U, and Xbox One among others. Again, the device is compatible with Windows and Linux operating systems. It is thus diverse.
The device also works with digital camcorders. It has an HDMI port that ensures faster connection and steaming. In general, the card has low latency on any connections. It has a real-time output. Furthermore, the capture card is easy to set into working.
Pros
It is compatible with various operating systems
It has a high definition game recording
It is suitable for live conferencing
Zero-latency issues
Easy to use
Cons
2) Elgato Game HD60S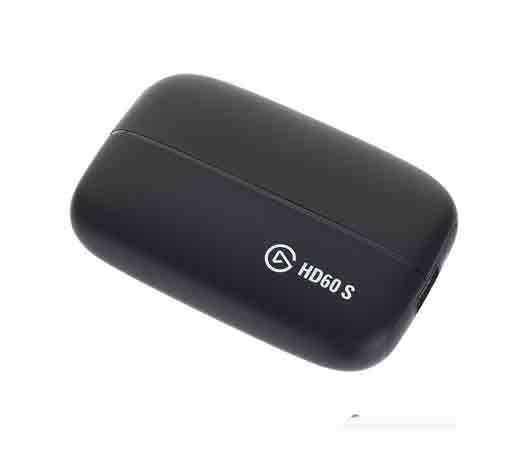 HD60S is a high-performance capture card with a 3.0 USB connection for instant streaming. However, the stream is powered by a superior low latency technology that gets you in touch with YouTube or Twitch instantly. Besides, it has an HDMI output that connects to Xbox One, PS4, and Xbox 360.
However, you can stream and record the most beautiful gaming moments with high-resolution 1080P videos with 60fps. The item dimension is 4.4X3X0.75 inches that make it easily portable. The capture card comes with an Elgato Game HD60 S, HDMI cable, and a USB cable that is easy to set up and simple to use.
Pros
Highly portable
Flashback recording
Instant streaming
Easy setup and simple usage
No lagging
Cons
3) Elgato game capture HD60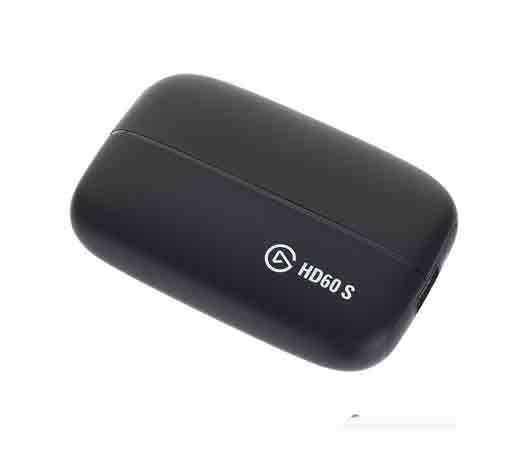 Elgato game capture HD60 enables the sharing of your gaming experience with your friends, family and generations to come. You can continuously capture exciting moments and unlimited footage with 1080P recording at 60frames per second and view them directly on your PC or Mac. Also, it has a LED indicator that tells on the connection status.
Besides, the H.264 encoder provides enough processing power that helps in full HD recording. Consequently, it reduces the load on your processor, leading to a dominant performance with a 2.0 USB interface. Furthermore, HD60 is renowned for its efficiency, compatibility, and powerful features, record your PS, Nintendo gameplay and Xbox on Elgato HD60.
Pros
Easy HDMI/USB setup
Portable
Excellent video quality
Fast streaming
Powerful recording and performance
Cons
4) MYPIN HDMI 1080p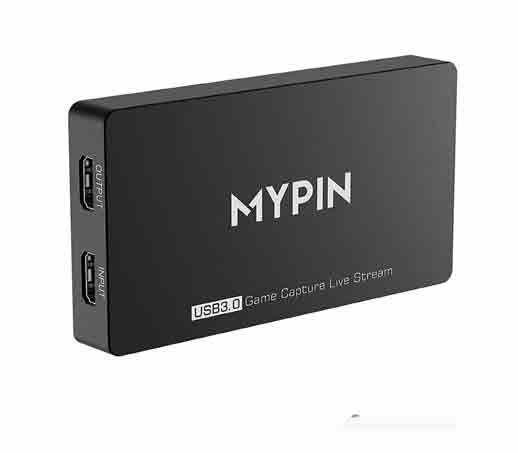 The above capture card records videos and games with a 1080P HDMI cable that records at 30fps and saves the recordings in a USB storage device or external HDD. Moreover, the USB storage drive is expandable up to 128GB, and 2TB for the hard drive. Interestingly, the capture card is compatible with most HDMI output.
The setup is effortless, with one touch to start recording and press the button again to stop recording. In addition, there are no adjustments needed; the performance is just incredible. However, the videos are saved to a USB device as it doesn't work directly with PC. Also, it only supports a 3.5mm TRS microphone headset.
Pros
High-quality recordings
Great for HDMI output recordings
Fast performance
Simple to install
Expandable memory
Cons
Doesn't support live streaming
5) Razer Ripsaw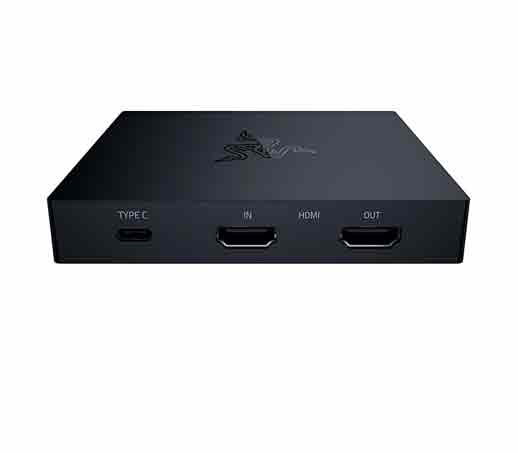 Are you a pro gamer who wants nothing but quality recordings in your videos and games? Razer Ripsaw is the perfect tool for you. This capture card records in full HD 1080P at 60 frames per second for powerful streaming performance. Also, it supports 4k video recording at 60fps pass-through for uninterrupted, smooth gameplay.
Besides, the capture card has a 3.5mm microphone audio cable for easy software free setup. The dual HDMI 2.0 input and output, 3.0 USB connectivity, headphone jack pass-through has everything for your console or dual PC set up streaming for zero-latency output and maximum details.
Pros
4K pass-through
Mic/headphone jack
Low latency
Compatible with most capture software
Audio mixing
Cons
Doesn't have an H.264 encoder
6) Elgato Game Capture HD60 Pro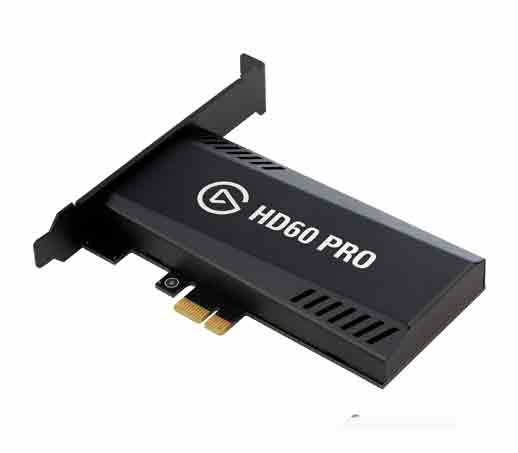 HD60 Pro helps you record stunning 1080P quality with 60 frames per second on an advanced H.264 hardware encoding. Besides, you can stream with superior low latency with no lagging through an HDMI pass-through. Also, enjoy real-time gaming experience on built-in live streaming on YouTube and Twitch channels.
However, you can stream and record your PS, Xbox, or Nintendo Switch gameplay simultaneously with 1080P 60fps and H. 264 encoder. Plus, you can have unlimited seamless recording right to your PC Flashback recording. The H. 264 encoder provides enough power that helps the processor to handle bulk data.
Pros
Low latency technology
Small and portable
Flashback Recording
Instant Streaming
H.264 Recording
Cons
7) AVerMedia Live Gamer 4K Full HD 1080p60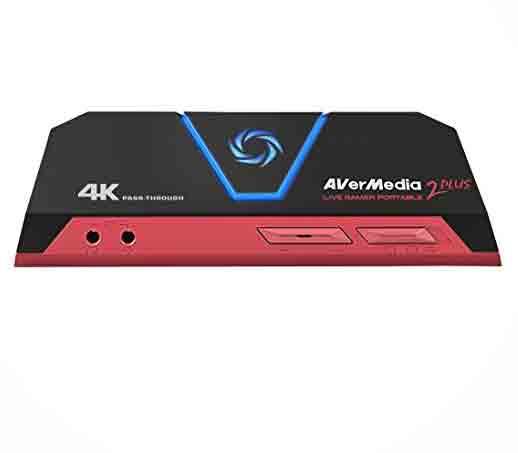 The first thing you will notice with this device is the elegant design. It is very attractive to the eyes. Again, it has ultra-low latency. The connection is real-time and this is very effective for gaming. With this device, you can record, and stream games or live conferences without any issues.
Furthermore, its installation is easy because you do not need to install complicated software to run the device. You only plug and play. The device is effective with Party Chat for Xbox, PlayStation, as well as Nintendo Switch (GC513). It is compatible with Windows 7,8 and 10. However, it requires 4GB RAM or higher computers of i5 and above.
Pros
It has a low latency
Plug and play
Has an elegant design
Compatible with various operating systems
Live conferencing
Cons
Does not work with low RAM computers
What Are Capture Cards And How Do They Work?
As explained earlier, a capture card is an electronic device that captures video signals through an HDMI connection from an external device. In simpler terms, it's more of an input data receiver. With a capture card, you enjoy several better game performances, smooth streaming, instant playback, quick share option, and to crown it all, excess fun.
Furthermore, capture cards work differently depending on the make, but they all act as a pass-through device between your PC or game console and your display. Instead of connecting your Television with VGA or HDMI cable, you can comfortably link it to your capture card with a second cable.
Lastly, a capture card for PC connects via a USB cable so that it can transfer data as you record your gaming video footage. However, some capture cards contain an inbuilt H.264 encoder, which takes care of the most processing power required in video game footage recording. For those who don't have may invest on a high-end PC to handle the bulk processing.
Bottom Line
Technology keeps on advancing day and night for most gaming accessories. The capture cards have contributed significantly to positive changes in the gaming experience leading to more recording, fast transfer, and safe storage of gaming footage.
However, if you a professional gamer who wants to improve the gaming experience further, we have the Best Thunderbolt 3 Dock stations for more comprehensive port selection, full speed data transfer, and support of power-hungry gaming devices.