Monthly Payments On Electronics NO CREDIT CHECK (Guide)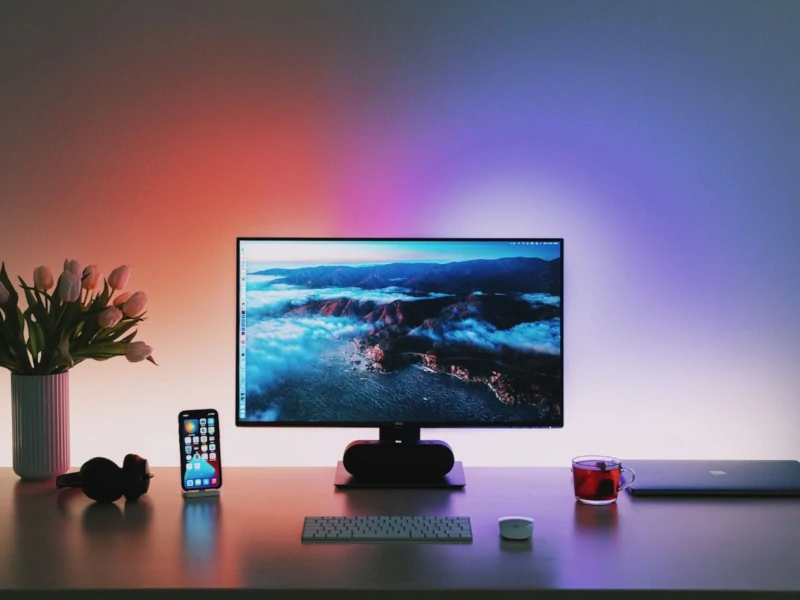 If you're on the lookout for quality electronics, you may find that they cost a lot of money. Many individuals and families can't pay for electronics at one time, especially when they need multiple devices at once. 
The only solution is to get your electronic devices financed, but this is risky business if you have poor credit.
When looking for financing you might run into companies that have strict conditions for who they approve, and if you have a bad credit score, you might not be eligible for financing. 
Fortunately, many stores offer electronics financing without a credit check. Let's see how to get monthly payments on electronics with no credit check and companies offering financing options without a credit check.
Pros of Buying Electronics on Monthly Installments
You don't need to buy low-quality, cheap products because they're the only ones that fit your budget.
The spread out of cost makes it easy to pay for the products.
You can get monthly payments on electronics, no credit check.
Cons of Buying Electronics on Monthly Installments
Some stores place an interest rate on the amount you pay when you finance a product. So, while the installments are easy to pay, you're paying more money over time.
Buying electronics in installments can affect your credit history negatively. 
Some stores charge a fee for late payment. 
You'll be paying APR, which adds to your overall cost.
Which Websites Offer Financing Options Without a Credit Check?
With the following stores, you don't have to provide your credit history to get electronics financing. You can buy smartphones, TVs, laptops, and much more on monthly installments.
 1. Walmart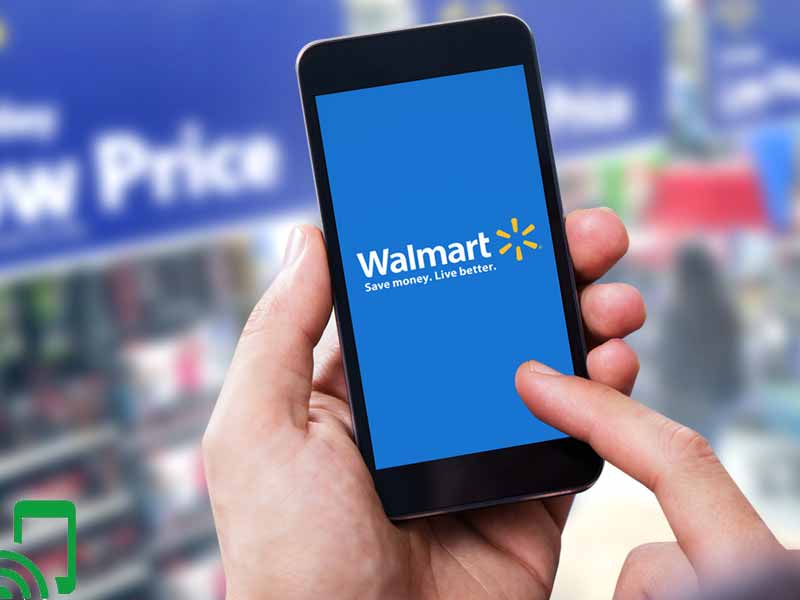 Walmart finances the products you desire and provides a comfortable option of buying now and paying later for both online and in-store purchases. 
For financing your products through Walmart, you'll have to pay through Affirm. It has flexible payment plans and you get to choose from a period of 3 to 24 months for your payment.
The payment period options are offered based on the total price of your products, and a 10-30% APR charges apply to the loan you receive for your products. 
Sometimes Walmart offers a 0% APR offer for selected electronic items, bringing the additional cost of financing to zero. 
Advantages of Buying from Walmart on Installments:
No credit history needed
No hidden fees
No extra fees for late payment
No prepayment fees
No service fees for opening and closing the Affirm account
Full refund on your item when you return it to the store
Easy payments through Affirm account on mobile app or website
2. Best Buy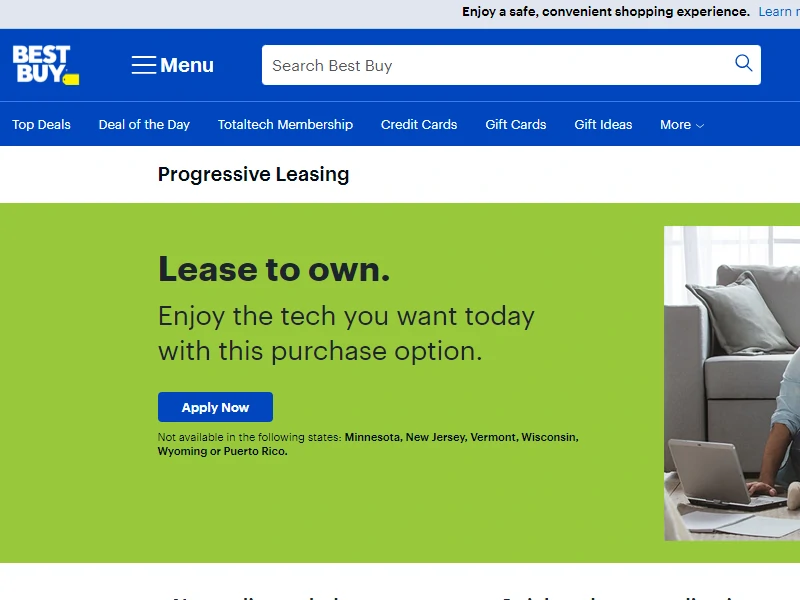 Best Buy is another store that allows you to buy the latest tech with monthly payments.
Although they do not require a credit check, the customer's eligibility is determined based on their employment status, banking history, and other personal details, so not all applicants get approved.
Interest is applied to the original amount when you lease to own the product. You are free to pay for the product over a period of 12 months.
However, if you pay the full price earlier than the expected payoff date, a portion of the financed payment to be made will be waived, saving you money.
Eligibility Criteria for Best Buy Financing:
You must be 18 or older
You should have a valid ITIN or social security number
You must possess a debit or credit card 
They require a routing number and account info for checking account
3. My Exchange Store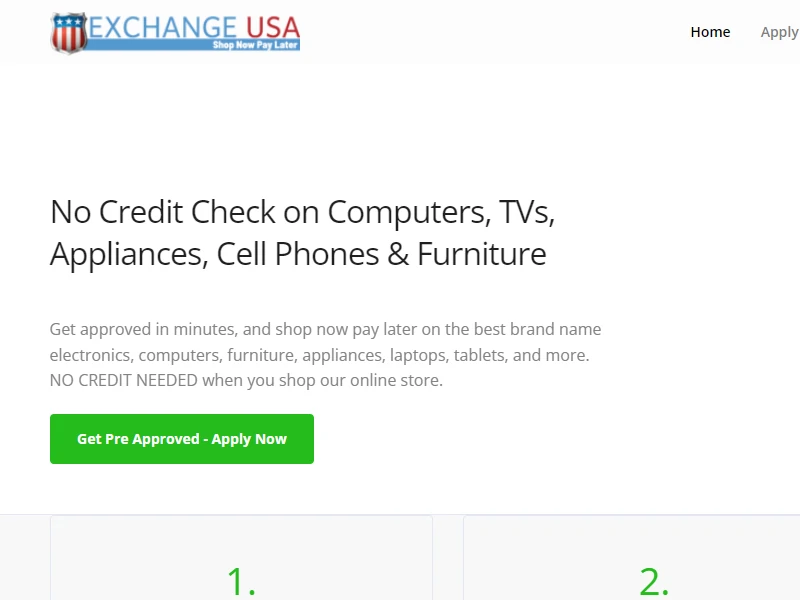 My Exchange Store offers a purchase now pay later option even to those who have a bad credit history. So, even though they require a credit check, it's fairly easy to use their installment options even with a bad credit score. 
You can buy smart TVs, laptops, phones, Apple Watches, and other electronics on weekly, bi-weekly, or monthly payment options.
Once you're approved through the online application you can start shopping with your store credit on their website. 
The Process:
Fill out the application form
Once you're approved you can start shopping
Get your purchases delivered
Choose from the flexible payment plans of upto 36 months
The great thing is there's no credit history needed or delivery fees.
4. RTB Shopper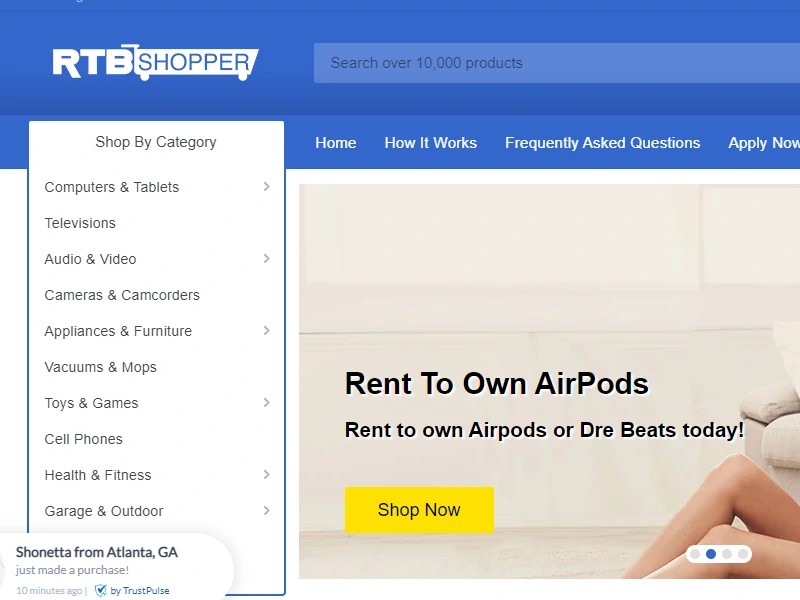 RTB shopper has a huge inventory of electronic and smart devices like Apple watches, branded laptops, computers, smartphones, and video game consoles.
With great options to choose from, this online store gives you the freedom to buy your favorite devices in easy installments without a credit check. 
Whether you have bad credit or no credit, it isn't a problem at RTB Shopper.
The Process:
On their website, add the desired products to your cart
Select the "Continue Checkout" option 
Fill out the leasing application form 
Get approved
Setup a payment plan that suits you
Pay the $50 downpayment
Receive your products
Eligibility Requirements:
You must be 18 years or older
You must have a valid social security number or ITIN
You must have a government-issued ID like a driver's license
You must possess a valid credit or debit card
5. Pay Later Finance
Pay Later Finance has thousands of products to choose from. You can buy expensive gaming consoles and much more without worrying about credit checks. 
The application process is straightforward, and you get instant approval if you're eligible for financing. You get to choose from three payment plans: weekly, bi-weekly, or monthly. 
Eligibility Requirements:
Age 18 or older
Valid social security number or ITIN
Government-issued photo ID like driver's license
Valid credit or debit card
Benefits:
Same-day delivery or pickup 
No delivery charges
Payments are scheduled on your pay dates
6. Flex Shopper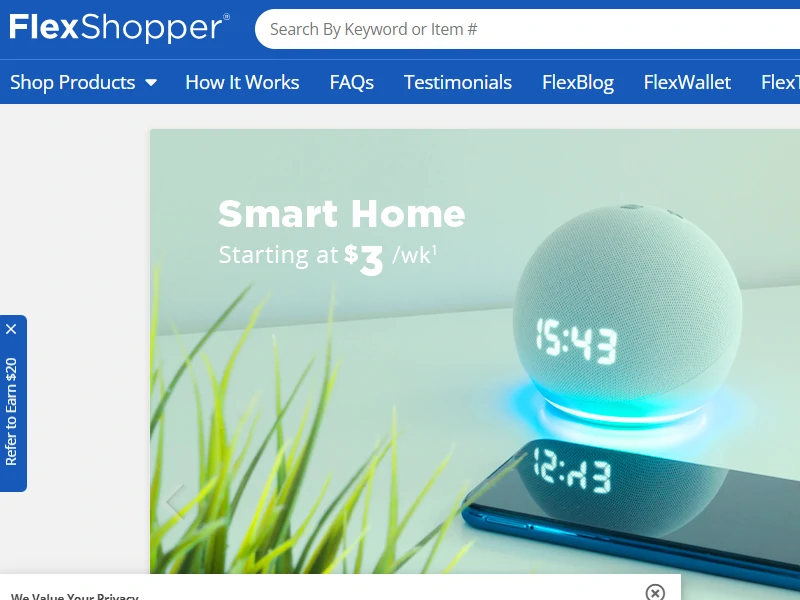 Flex Shopper is one of the largest online retailers that offers lease-to-own electronic products.
Application Process:
Apply for financing on the website
Get approved
Shop for your favorite electronics
Accept the leasing agreement at checkout
As soon as you receive your products, the installments will be set on autopay. It's important to ensure you have the money available on the day they're due.
7. ElectroFinance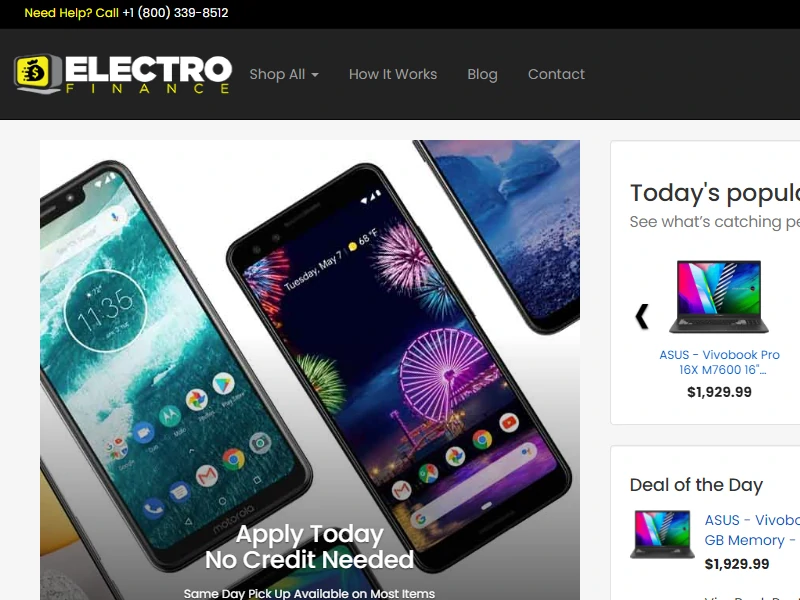 ElectroFinance is an online store that has a wide range of electronics from the best brands. You can buy washing machines, refrigerators, computers, video gaming consoles, and much more with easy monthly payments.
The Process:
Shop for your favorite items on the website and add them to your cart
At checkout apply for the leasing option
Get approved
The leasing process begins
You can take your items home with the same-day pickup
Eligibility Requirements:
A valid mobile number for the verification process
A valid Social Security Number and a driver's license
An active checking account
Note: Not all applicants get approved. You can find the terms and conditions in the leasing agreement.
The estimates for the monthly payment may be different than the price determined in your agreement.
Which Companies Give Financing Without a Credit Check?
Now that we've seen the stores that provide monthly payments on electronics with no credit check, let's take a look at the financers for electronics that don't require a credit check.
1. SNAP Finance
SNAP Finance helps people to own the latest electronics by providing a financing solution without a credit check, so you don't have to worry about your bad credit score.  
SNAP Offers:
An easy application process that is approved within seconds
Easy installment plans
No hidden fees
100-day payment offer with a reduction in lease
To lease your products, choose SNAP financing when you check out at an online electronics store. 
2. Progressive Leasing
Progressive Leasing has thousands of retail locations across the U.S and it finances electronic products in affordable installments.
What Does Progressive Leasing Offer?
Instant application processing 
Flexible payment options
Same-day pick-up or delivery arrangement
Autopay
3. ZIP 
ZIP, previously known as Quadpay, allows you to split the cost of your product into 4 easy installments. 
ZIP financing is available without any credit checks. All you have to do is checkout with ZIP as your payment option when you shop at an online store. 
The sign-up is easy and can be done through the ZIP app that's available for both Android and iOS devices. This is a great way to get monthly payments on electronics with no credit check.