The 7 Best Capture Card For Streaming
If you are an online gamer then you can agree with me that for smooth gameplay you need a powerful gaming pc. Even if you have the gaming PC still you will need extra accessories for your computer so that you can have an engaging mobile experience. Some computer accessories include video graphics, headset, speakers, and capture card among others. Or maybe you are a Youtuber and you like to stream the activities you do so that your audience can enjoy such as programming and such then you need quality streaming card so that it can be compatible with the platform you are streaming in. The ideal computer accessories you need is a capture card. Later in the article, I'll take you through the best capture card for streaming.
Before we start exploring the various capture cards such as capture cards for PC, gaming consoles we need to know what the capture card is. A capture card is a piece of hardware that enables the user to capture live footage and shoot videos form a variety of devices including PCs, gaming consoles among others. Most of the online gamers you see use capture card to broadcast the gameplay of the video game in the major streaming platforms such as Twitch, Ustream among others. Also, some Youtubers use the video to broadcast some of the snippets on their videos to explain a certain point with much emphasis so that you may be at par with them.
Getting to choose an ideal capture card can be a hassle keeping in mind their various stores that offer the gadget and if you aren't informed you might end up picking a poor quality capture card. In this article, I'll take you through the ideal capture card in the market. Not only have I noted the best capture card but also the best budget capture card so that you can save a few bucks while you go shopping. Also, I have noted the various features each capture card comes with and why you will need a capture card. Let's go ahead and find out how the capture card works.
How does the capture card work?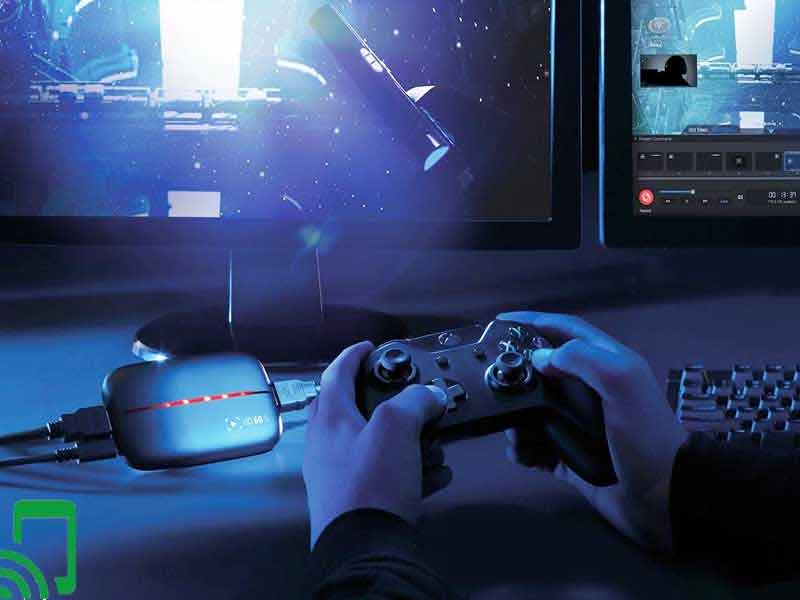 You might be wondering how this gadget work well, various operations take place during the video conversion process. The capture card accepts data input through USB, HDMI, or RCA though some can be selective while others can accept either of the input methods.
Some of the capture cards can receive high definition pictures form a TV decoder and you can display on your PC's monitor. After getting the input data, the capture card has a high-speed chip that processes the data and turns into digital images. In the analog sources, it takes time as it analyzes the input unlike in the digital.
The machine chips can process digital content for up to 60 frames per second unlike in the analog sources the card can handle content for up to 30 frames per second. After processing the data, it is stored in the buffer zone in which processed videos waits to be displayed on the screen. It is vital as it releases the data for display bits by bits in a way that the computer will not overload.
For proper utilization of the capture cards for PC, the computer uses the drivers that must be associated with the card. The drivers can help you handle the data from the card to display the relevant information; it can also arrange your files and store them in the computer for future reference.
Why do you need a capture card?
Though on some of the PC and laptops you can start a live stream with screen casting software that is affordable than the capture card. Although you get such an advantage, you can get stuck as some the software may have limitations and if your PC's configuration isn't that powerful you might end not live streaming your content at large video resolutions.
If you are a gamer you can say that I am biased since some of the consoles can capture footage.  Though some of the consoles can record videos, it has a time length of 15 minutes and that can be a disappointment is you are a streamer in platforms such a Twitch.
With a capture card, it gives complete control over the stream's quality. For instance, if you are a YouTuber, then you can broadcast live video in 4K resolution thus your audience can enjoy your captivating video.
What to consider while buying a capture card?
Getting the right capture card can be a hassle as various tech stores offer the capture and if you aren't keen you might end up getting a counterfeit capture card for your PC. Below are some features that you need to consider so that you can get the ideal capture card.
i) Latency
Most of the cards have this feature, you need to check the model has low latency making it capable of providing little or no delay at all.
ii) Compatibility
You need to ensure that the card you acquiring is compatible with your PC and operating system to avoid any inconveniences.
iii) Video quality
You need to get one that provides rich video quality while extending support to high image resolutions. If a gamer then you need to search for a Full HD or 4K resolution supporting capture card so that it maintains the good results.
Top 7 capture for streaming
1) Elgato Game Capture Card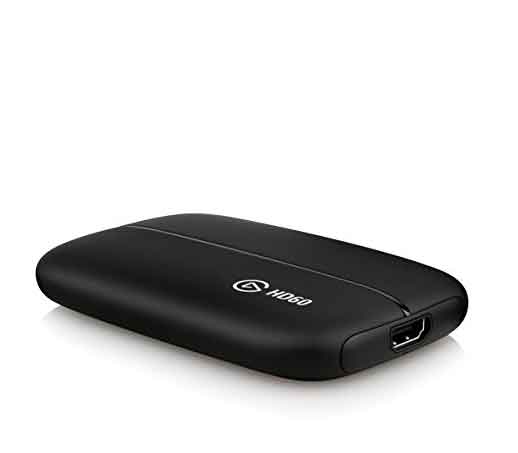 Get to stream and record your finest gaming moments as the capture is of high-performance. Get to record videos of high-quality of up to 1080p quality with 60 frames per second. It comes with a state of the art USB 3.0 type C connection so that you can enjoy fast data transmission.
It has in-built live streaming to Twitch, YouTube, and others so that you don't have to do a cumbersome job. If you got friends and family you can plug in your webcam to the card so that you don't experience poor quality video transmission.
PROS
Ultra-low latency
Instant Gameview technology
Built-in live streaming on major platforms
In-built live commentary feature
It captures high-quality videos
CONS
It doesn't have an HDMI output
2) MageWell USB Capture SDI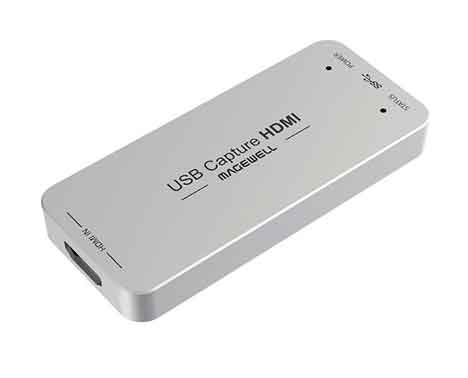 No need to worry about the operating system that you use as the device is compatible with the various operating systems; Windows, Mac, and Linux. You can this device if you have a meeting with less stress of poor quality videos as the Magewell USB capture is there for you. You can connect your standard SDI-BNC cable to the Magewell SDI via a small adapter that comes with the device.
PROS
Smooth performance
Portable
Plug and play
Can work in long hours
No software loading
3) MYPIN Game Video capture card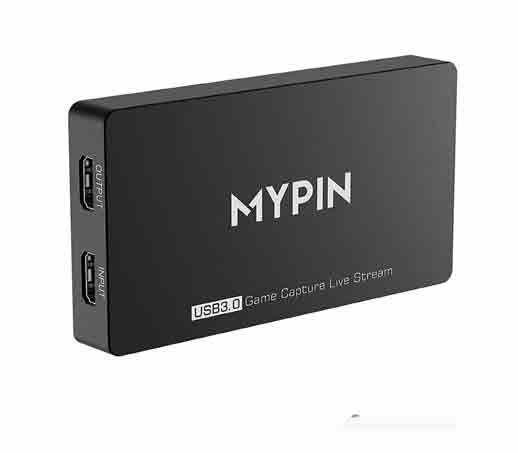 The video capture card can capture 30 fps at 1080p resolution via HDMI, YPbPr input thus being compatible with various external storage devices. You can record from various game consoles such as Nintendo Switch, PlayStation, Xbox among others thus a cheap capture for Switch.
You can directly plug in your USB flash drive so that you can get the videos anywhere anytime. It has a microphone input so that you can plug in your mic and add an external commentary while gaming.
PROS
It records HD videos
An in-built mic port
Portable
It can record on various game consoles
Compatible with external devices
CONS
Doesn't support live streaming
4) Elgato game capture 4K60 Pro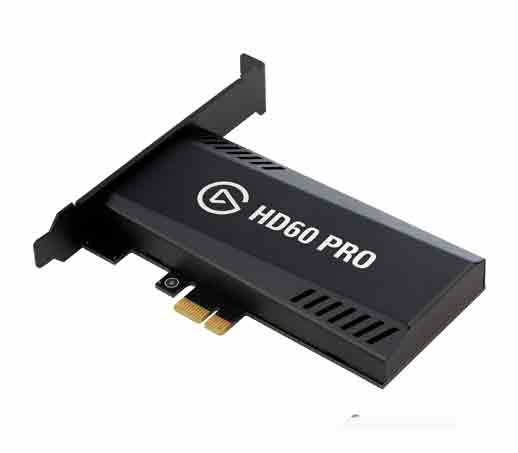 You get to enjoy instant Gameview that powers you workflow with ultra-low latency technology and while pushing an incredible number of pixels you still remail on point and never skip a frame. 4K60 Pro supports a tone of an array of resolution and refresh rate combos so now you can capture without compromising your gameplay. The architecture of the card in a compact form factor that slots seamlessly into your gaming PC.
PROS
Super solid
Hyper smooth
Ultra-low latency technology
Instant Gameview
240Hz pass-through on a dual pc setup
CONS
You can't plug it on your laptop
5) MYPIN Game Capture Card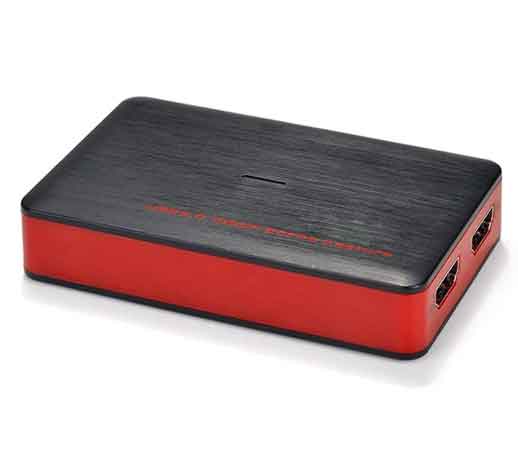 With the high-speed USB3.0 technology, you can capture one single channel HD HDMI video signal thus making it compatible with devices with HDMI output such as Blu-ray, game consoles among others. It can capture 4K@30Hz video source and record 1080P@60fps with hardware-accelerated up-scaling/down-scaling.
PROS
Superb live streaming
HDMI video capture
Screen share
Plug and play
It can capture 4K videos
CONS
No support mic-in for commentary
6) AVerMedia Live Gamer Mini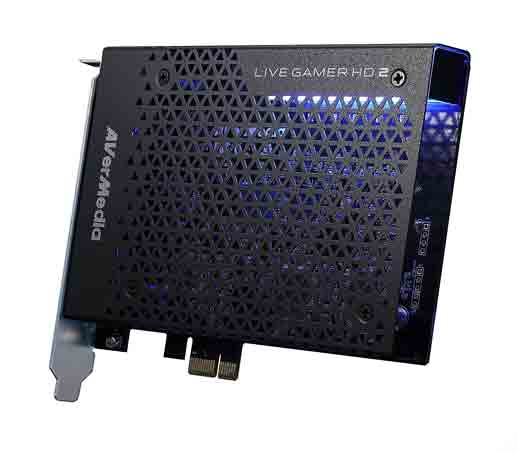 You get to enjoy Full HD 1080p video recording so that you can stream and record all your content in full HD at 60fps. Get to enjoy playing uncompressed video straight on the PC monitor with no latency.
It has a plug and plays functionality which is of many conveniences as you just plug it and get ready to record and stream. With the H.264 hardware encoder, your device takes a load without putting any load on your CPU.
PROS
A powerful H.264 hardware encoder
Zero-lag pass through video
Plug and play functionality
1080P video recording
It supports RECentral streaming software
CONS
The HDMI pass-through isn't working
7) AVerMedia capture card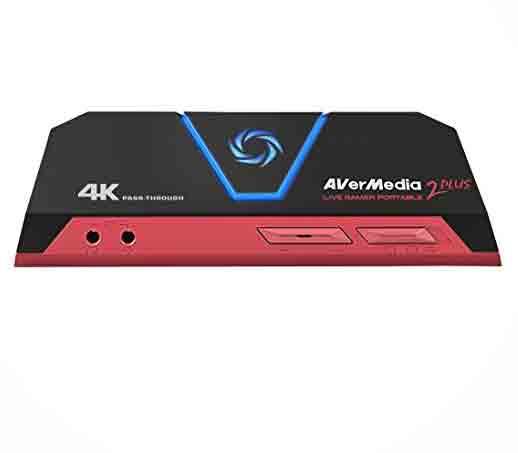 Worried that you have to sacrifice your 4K experience so that you can record high-quality game-plays? No need to worry anymore as AVerMedia has the solution for you as it you can enjoy lag-less 4K experience with the integrated LGP2 Plus feature.
Also, you will still get to record your gameplay at full HD 60fps. The Live Gamer Portable 2 Plus lets you work with other software applications and it is drivers free as you be live on Twitch, YouTube, or mixer in a snap.
PROS
Easy to set up and configure
PC-free mode
Driver-free set up
Voice commentary
Ultra HD 4K pass-through
CONS
It doesn't support HDMI 2.0
Bottom Line
As you have seen, I have given a detailed review of the top seven capture cards for streaming and now it's upon you to choose the suitable on that will fulfill your needs. Sharing your work experience to the world on YouTube or streaming your gaming experience at Twitch can be very exciting, and to avoid any setbacks during the live sessions you need to get a capture card that's capable of the high-end performances. You can go for the best capture card under $100 if you are on a tight budget and still share your experiences.