The 8 Best Free Phones Provider In California
Phones have become a very important asset to many people around the world. The key function of these phones is to connect people together and lacking one could be very disappointing. Despite there being cheap phones in the market, some people still can't afford one. Some of those who can't afford the smartphones go for cheap phones without internet capabilities while others are left stranded with either getting food on the table or buying a phone. If you are in such a situation and you are in California, a free phone may come to the rescue!
Free phones under the Lifeline program have enabled millions of Americans to have access to smartphones for communication and other activities. As for California, despite having a thriving economy, people still lack access to smartphones and that has led to the rise in some of the best lifeline cell phone providers in the State. If you qualify, you get a free phone, data, talk and text units for one year after which you will recertify. There are more than 10 lifeline providers in California which you can choose from for such benefits.
This article will help you unravel the 8 best free cell phone providers in California. You will get to learn how you can qualify for the free phone and also how you can recertify for the free plans once your lifeline subscription expires. So, if you are in dire need for a smartphone, then read more on this article to learn how you can get one today!
Who qualifies for the free phone?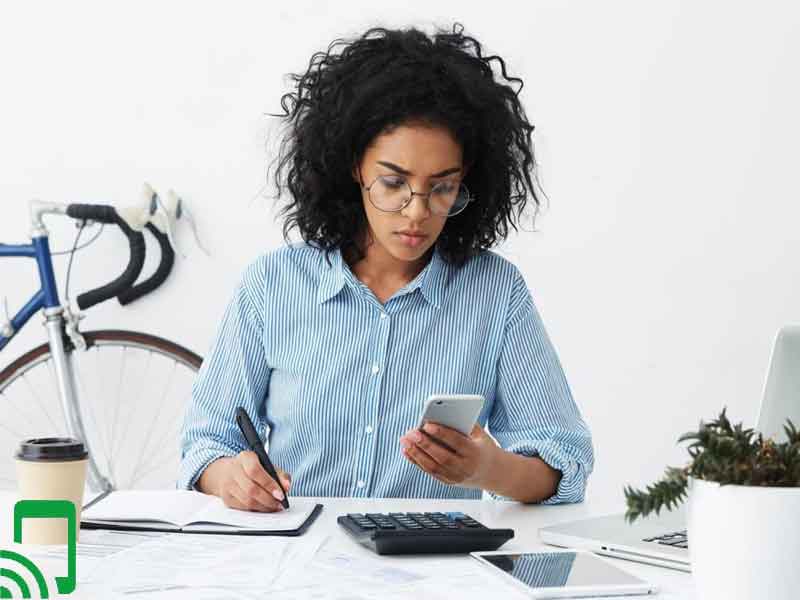 There are two common ways in which you can qualify for the free government phone in California. You will also be required to submit the documents of proof in relation to the eligibility requirements.
The two ways in which you can qualify include:
ii) Through income
If your income is below 135% of the federal poverty level, you may be eligible. During the application, you should attach the requested income proof documents to ensure a fast approval process.
ii) Participation in Federal Assistance programs
If you participate in federal assistance programs like food stamps and such, you can also qualify for free phones. In the application, choose to qualify through such programs and submit the documents alongside the application form.
During application, make sure to use original documents of proof to foster faster approval process. Failure to which you may be requested to re-apply again for the free phone.
How to choose the best free phone provider in California?
There are things to always evaluate on before choosing a lifeline provider. You may go for a provider to learn that you can't port your number or you are bound to a contract. The best way to check on the company's success rate is through customer reviews.
You should read reviews from customers through third-party platforms like Trustpilot and others. Other ways to check whether the company is good is through;
The type of phones offered
Amount of talk, text and data units available
Customer care reliability
You can also ask friends who have used the company's services to learn more as to whether they are reliable or not.
The 8 best free phones provider in California
1) Life Wireless
Life wireless offers cool phones to all California residents that prove to be eligible. There are 2 types of plans you can choose from with the first one coming with Unlimited talk, text and 2 GB of data. The second plan comes with 100 MMS and 500 MB of data every month. The application process is simple too.
2) Safelink Wireless
Safelink wireless offers California residents with 1000 talk time, Unlimited texts and 1GB of data every month. They offer high quality Safelink compatible phones phones and you can easily recertify for the plans after one year. Customer care is also very efficient and they also have retail stores you can visit.
3) Qlink Wireless
Qlink wireless is one of the biggest lifeline cell phone providers in California. They offer free 3 GB of data and unlimited talk and text for everyone who qualifies. You also get a high quality Qlink free phone. They have reliable nationwide network coverage provided by Verizon mobile
3) EnTouch Wireless
EnTouch Wireless offers the best deals to California residents. You can get unlimited talk, text and 500 MB of data. They have a reliable customer support team and also several stands you can visit near your location. Phones offered are of high quality too.
4) Access Wireless
Access wireless is known to offer some cool devices to all eligible participants. If you qualify, you get 1000 minutes, 2 GB and Unlimited texting exclusive for California residents only. To apply, visit their website or contact them through 1-800-464-6010.
5) Tag Mobile
Tag Mobile offers one of the best deals when it comes to data plans. California residents get a free phone, unlimited talk, text and 3 GB of data. They offer a simple online application and you never have to worry about any contracts
6) TruConnect
TruConnect offers the best perks with up to Unlimited calling to some countries across the Globe. California residents get 3 GB and Unlimited talk and text every month. They also offer a wide range of cool phones and if you get a bad phone, they do a replacement for you at no cost.
7) Feel Safe Wireless
Feel safe wireless offers California residents who qualify with Unlimited talk, text and 100 MB of data. Also, add-are very affordable if you find out the data is depleted. They have a simple application and a recertification process according to most reviews.
Bottom Line
With the rise in the usage of smartphones, lacking one because of poverty should not be an issue anymore. This article has helped you learn how you can get a free government phone in California and much more info to help you get started. You can also visit the free government phone stand near you to learn more about the service provider.