Hello there! Do you find it hard to maintain monthly bills from your current Mobile service provider? Or do you plan to switch to a Government phone service and you live in California? Well, this article is for you. Despite what seems like a successful State with flagship corporations filled all over the State, California still has people below average income or with no jobs at all. Low income may make you unsubscribe from your current service provider, but you can still enjoy mobile services by going to a free government phone stand near you.
Since 2012, there has been a rise in the free Government phone providers within California due to many factors. Luckily, due to the high revenue generated by California, the California lifeline providers offer the best deals on talk, text and data units compared to other States. Also, the FCC has helped to enable efficient service delivery to California residents by formulating new and efficient policies when it comes to getting the free Government phone.
So, if you plan to get a free government Smartphone, you will never have to stress about the application process. From this article, you will get to learn more on the free government phone providers and the Stands located near you. These stands offer you several services which you will later learn from this article.
What services can you get from a free government phone stand?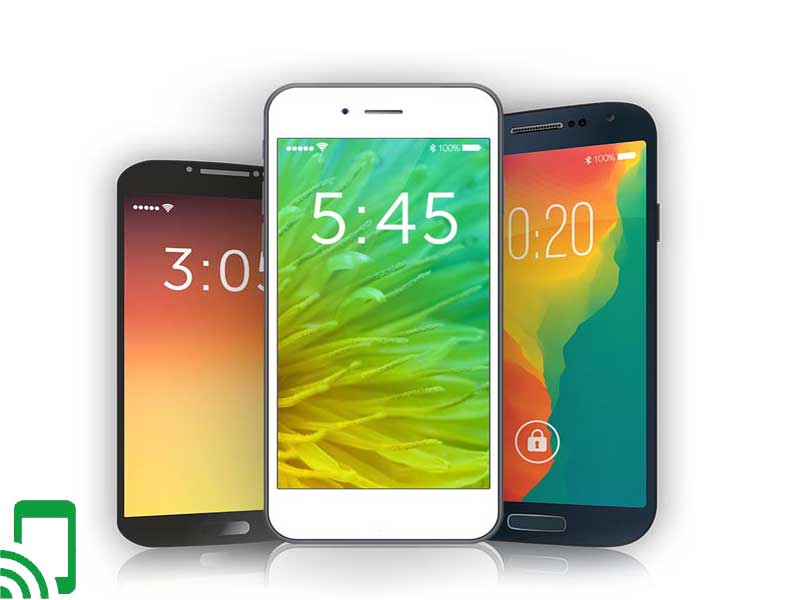 If you are not familiar when it comes to using the online platform offered by the services provider, you can always visit a stand located near you. You can always get the following services from the free phone stand;
i) Free phone and plan paper application
If you are a senior or you just find it hard to apply for the free Government phone on the company's website, you can do that from the free Government phone stand near you. There you will find friendly agents who will guide you through the whole application process.
ii) Checking for eligibility
The stands will guide you on a clear description on the qualifications required for you to get their services. You will also learn more on how you can submit the documents to prove eligibility.
iii) Collecting your phone if you qualify
If you qualify for the free phone and plan, you can walsy collect the device at the free government phone stand. This is very efficient compared to the phone being shipped to you since the agents in that stand are able to set up the device for you and if there are any technical difficulties, they are solved in real-time.
iv) Submitting your eligibility documents
If you find it hard to submit the document via their website, you can do so at the stand. This will also aid in faster approval process for you to get the free phone and plan
v) Free phone upgrades
Free government phone stands also offer phone upgrades services. In some cases, you may be requested to pay some money but this depends solely on the service provider you are using.
vi) Phone replacement
If your phone is lost, the stands can also help you in a application of a new device. Qlink wireless phone replacement services are a good application of this replacement process.
vii) Recertification for the free phone and plan
If you qualify for a free phone and plan, the service is valid for one year. Once a year is over you will have to re certify or do an application process to see if you still qualify for the services. This application can also be done from these stands.
Free phone stands vs online services: which is better?
All these platforms are not competitive and they offer similar services. It all depends on your preference when it comes to selecting them. If you are somehow computer illiterate and find it hard to navigate through their online platform, then you can consider going to a stand.
Also, going to a stand will not make you get the products faster. In most cases, the services are offered on a first come first serve basis.
Pros and cons of a free government phone stand
PROS
You get real time assistance
The application process is simple
You don't have to be computer literate
The stands are located in town centers hence convenient and fast to access
What are the 5 best free government phone stands in California
1. Qlink wireless
Qlink wireless is by far one of the best established lifeline providers not only in California but across the US. The company has the best customer reviews compared to any service provider and offers amazing deals on Talk, text and data units.
Qlink wireless free government phone has stands and retail stores located in each State they operate in. If you plan to locate a store, you can simply key in your zip code in their website and you will receive information regarding the store near you. You can also call the customer care team and they will be able to assist you in locating the store.
If you opt for Qlink wireless, here is what you get for the mobile plan for free per month up to when you are supposed to re-certify;
3GB mobile data
Unlimited talk, text and data
They also have a referral program in which if you refer to your friends and family you get 100 MB of data. If you opt for their services, you are assured of no credit checks, monthly bills and even activation fees.
2. Safelink wireless
Second on our list is Safelink wireless and they offer a wide range of free phone related services compared to most service providers.
Safelink offers its services in 40 States including other places like Puerto rico and District of Columbia who also seem to enjoy the Safelink compatible phones. Safelink also allows its customers to bring their own phones, something rare to find in most service providers.
If you live in California, Safelink got you covered with stands across towns and they also do township events in which you can participate in to know what they have to offer. In California, you get the following in the plans;
A free android smartphone
Voice mail, 3-way calling and caller ID
411 directory assistance for free
Unlimited texts
1 GB of data
1000 minutes
Call safelink today to learn what they have to offer.
3. Assurance wireless
If you live in California, then Assurance wireless is the best option for you if you are looking to get more data units. They have a simple application process that abides with the FCC policies making the application process very simple and fast.
Assurance wireless has retail stores in several locations across California and you can find the one near you by keying in your Zip code in their website and you will get a real time notification on the nearest stand available. Assurance wireless offers the following;
Unlimited talk and text
5 GB of data
Free Mid-range android smartphone
You can also get Mexico and Canada plus international talk and text units at a starting price of only $5 per month.
4. Entouch wireless
Entouch wireless does not offer similar services compared too many lifeline providers. For them, instead of getting a free phone and plan, you get a 10% discount on all the plans available.
EnTouch wireless free government phone is convenient for people who do not meet eligible terms for people who do not qualify for a free government phone from other lifeline providers. California residents get 1000 minutes, 1.5GB of data and unlimited texting.
5. Access wireless
Last on our list is Access wireless with their amazing perks. It has been featured among the Oklahoma lifeline plan providers and serves more than 20 States across the US.
In California, they host several events to showcase their services and also have retail stores which you can visit to learn more on what they have to offer. It offers a simple application process both online and through paper application which you can submit in their retail store.
All states get 1000 Minutes, 50 MB of data and unlimited texting. However, California residents get 2 GB of data, 1000 Minutes and Unlimited texting. If this plan seems to suit you, you can visit their website and fill in the application form then you will be good to go.
Bottom Line
I hope this article has provided precise information regarding the free government phone stands. We have also listed the 5 best free government phone providers who provide the best services not only on their stands but also in their online platforms.
The service providers have a good customer review ratings, reliable network coverage and provide the best deals on free phones and plans in the market. So, if you think you qualify for a free Government phone and plan, feel free to visit their stand to know what they have to offer!