How to switch from SafeLink to Metro by T-Mobile (MetroPCS)
Switching carriers has always been a pain in the neck, but for the past few years, there have been splendid changes. People can now switch carriers and even port their numbers very easily, and it also takes a very short time. The process may take around 2.5 hours if you have provided the correct information, and there are no technical glitches.  You may be asking yourself the million-dollar question, how can I switch from SafeLink to Metro by T-Mobile easily? I will give you the tips and guidelines for that quest to be achieved.
Metro by T-Mobile and SafeLink are two totally different service providers since one is a lifeline cell phone provider while the other is a prepaid wireless MVNO carrier. You may have many reasons to switch like you wish to have more talk, text, and data units. SafeLink will not hold you back since they have no liberty to do so by the FCC and law in general. Just remember to contact Metro PCS first before switching to avoid instances whereby your phone number is deactivated.
This article aims to give you more details on the switching process and some answers like will you get a free phone when you switch and many more. The good thing is that rules for switching are mostly constant for every service provider, so once you grasp the information in this article, the switching process will always be easy.
What are the rules of switching?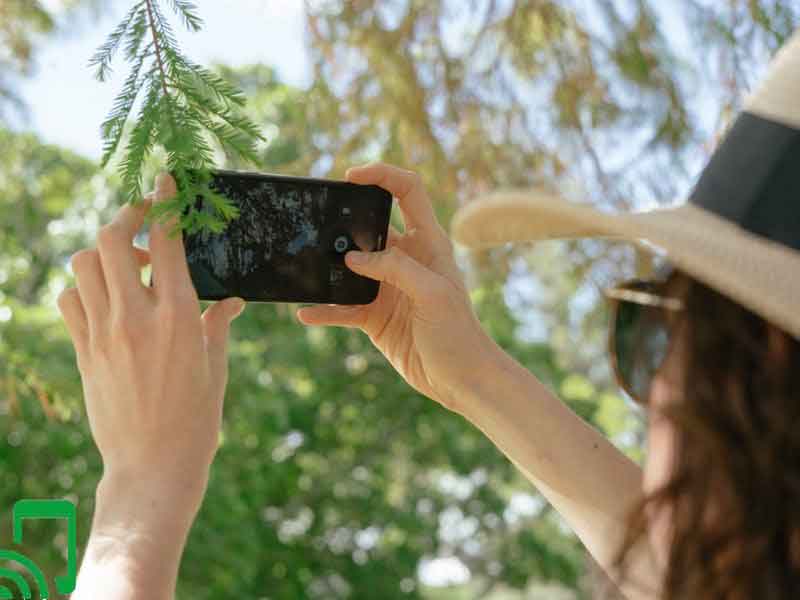 Rules for switching carriers are not very complex compared to bring your own phone plans terms and conditions. Below is a set of conditions for switching carriers and they apply to any service provider which will work perfectly for any carriers aside from Metro by T-Mobile and SafeLink;
Phone compatibility
If you plan to bring your own phone, it should be compatible with MetroPCS networks. Phone compatibility varies with every service provider; however, the good thing is that Metro will help you to check for compatibility. They have an IMEI checker on their website, and once you key in the IMEI details, your phone will be identified as compatible or not.
Once compatible, the process will be simplified. If it is only a SafeLink compatible phone, then you have no other choice but to buy a new phone. Metro has both an online and several retail stores where you can get a good compatible phone.
Only the primary account owner can switch carriers
No family member or friend can represent you in the switching process. The owner who registered to SafeLink is the one allowed to switch carriers.
You can still switch even if you are in debt
The good thing will SafeLink is that it is a free government phone provider, and all the plans are free. This means that it will be hard to be in debt since everything you receive is absolutely free. So this will make the process even easier when you plan to switch.
These are the three major conditions for the switching process to go through. There are those people who wish to keep their old phone number, and SafeLink will not limit you from that. Below is a step by step guide on how to switch and still maintain your old phone number.
How to Port your old number to Metro by T-Mobile
Not everyone wishes to have a new number that would take then ages to master it in their heads. That is why there is a way you can keep your old phone number when switching from SafeLink to MetroPCS. The process is very simple, and it would take about 2.5 hours.
Back then, it would take 1 business days since we were using landline services, but with wireless connectivity, the process is very simple. Below is a guide on how you can port your number;
Do not cancel your plan at SafeLink because it will lead to automatic shutdown of your phone number meaning you cannot port it
Once you have decided that you want to switch to Metro by T-Mobile, ensure to call them, and inform them that you want to port your number. They will ask you for information like; your name, customer account number address.
The next step will be to provide your IMEI number, as I mentioned. This will check whether your phone is compatible with Metro or not.
Metro will then contact SafeLink, and then the process to port will begin
Once the activation process is complete, your services from SafeLink will be automatically deactivated.
The good thing with porting is that SafeLink will not deny you the right to do so.
Read More: What Phone Carriers Are Compatible With MetroPCS? Here are 3 compatible carriers and their BEST features!
What plans can I get at Metro by T-Mobile?
MetroPCS phone and plans for low-income families have, over the years, revolutionized to a set of several plans. Currently the plans available include the following;
$30 plan
This is the cheapest plan you can get at Metro. The plan entails unlimited talk and text plus 2GB of mobile data
$40 plan
With this plan, you get 10GB of mobile data plus unlimited talk and text. You also get unlimited music streaming in over 40 streaming applications.
$50 plan
The user gets to enjoy unlimited everything plus 5GB of mobile hotspot data. Roaming is also offered to specific countries allowed by MetroPCS
$60 plan
This plan comes with unlimited talk, text, and data units. You also get 15GB of mobile hotspot and roaming.
Check out Metro by T-Mobile website to buy one of these plans today.
Bottom Line
Switching carriers is very simple if you have all the correct information on how to do it. As for MetrobyT-mobile, I have outlined the procedure on how to do so. Just remember not to deactivate your plan before switching because if you do so, you cannot port your number.
Also, SafeLink may charge you early termination fees in case you wanted to switch before the contract had expired. You may negotiate on your termination fees which will be charged at the end of your monthly billing. From this article, I hope you have a swift process when switching carriers henceforth.