Metro by T-Mobile Free Phone Upgrade | MetroPCS (Explained!)
Phones have become part and parcel for our daily lives, and many people can attest to this. They have brought revolutionized ways with regards to banking, entertainment, and communication, which is the most essential part of it. However, you may have reached a point whereby the phone you have is not at par with what you really want to have when it comes to using a mobile phone. This is why Metro by T-Mobile free phone upgrade is here for you.
A phone upgrade is a service provided by almost all the carriers across the US. Some offer the services for free as the free government phone providers, while others will charge a small fee for it. However, the good thing is that you will get better services with your new phone and for sure, you will not regret it. As for Metro by T-Mobile, our main focus for today, they offer a good program in which if you qualify, a new MetroPCS compatible phone will be shipped to your home address.
The phone upgrade process is very simple, but you should handle it meticulously. The good thing with Metro is that they offer very affordable and good quality compatible phones, which range from mid-range to flagship devices and will work perfectly with Metropcs hotspot plans. The application process is also quite simple, too, and you don't have to submit a lot of documents and be asked a lot of questions. Read more from this article to learn how you can apply.
What Phones are Available for Metro by T-Mobile Phone upgrade?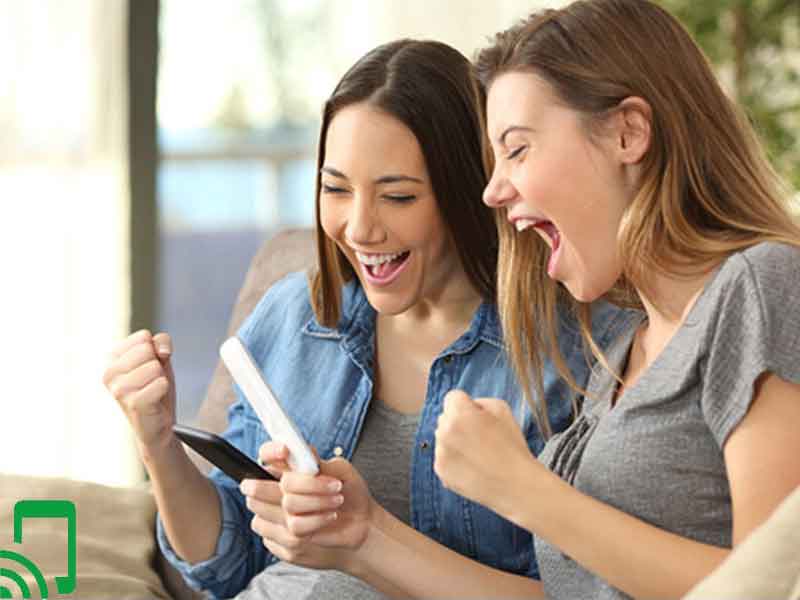 Currently, the company is owned by T-Mobile, and as for T-Mobile, they offer one of the best nationwide coverage. They use GSM technology to provide connectivity to its customers, so you don't have to worry about compatibility.
The network technology is a determining factor because if the phone you want uses a different network tech, like CDMA, you may find a hard time getting a phone upgrade. Below is a list of some of the companies that offer phones under Metro;
Samsung
Samsung Electronics is known best to provide flagship and mid-range smartphones like the recently launched A-series. The phones offer a good quality camera, ample internal storage, a friendly user interface, and many more, which all depend on the type of phone you choose.
Motorola
Motorola recently launched the G series, which are good phones too. It is also a company that offers a free phone when you switch to Metro by T-Mobile, something not offered by many companies. The phones have cool features like fast processing speeds, good quality camera, and ample internal storage
Apple
Apple recently launched the iPhone 11 series, which has been overrated for the triple camera design. However, most people like these phones because of the eco-system incorporated in them. They also offer the best performance, quality camera, and a friendly user interface.
ZTE
This phone manufacture definitely does not have a big share in the market, but they offer really good phones. The company boasts itself for using reliable processors to build the best performance in the loading of apps. You also get a user-friendly interface, a high-quality camera, and much more.
Other phone companies include LG, Razor, Huawei, and many more. As long as the phone accepts GSM technology, it will work with Metro. However, ensure that you buy an unlocked phone from an authorized dealer.
Does Metro by T-Mobile give free phones with activation?
Everyone would like a free phone, and prepaid carrier MetroPCS is your ticket to this deal. At Metro, you will get free phones, but you'll also get data deals, calls, and text deals this year. They are announcing a first handset deal for current and prospective customers the Metro free phones with activation, few of the hottest phone models you'll surely love to own.
Recently MetroPCS has declared that it reaches 99% of all the inhabitants in the USA. This involves that if you prepare a Metro free phone with activation, you'll get the most reliable network. Take note that just alike other mobile co-operation providers, Metro by T–Mobile updates their promos and deals for consumers.
We have the most advanced 2022 Metro by T-Mobile phone deals for old and new subscribers. We hope you'll enjoy the free cell phone you'll get from the country's best network coverage. Recently metro by T-Mobile give offers their newbie customer who is switch to MetroPCS.
The fantastic offers are that they give Samsung A10e and LG K51 totally free, and you can grab your best one. Besides, for a particular time, MetroPCS will provide customers their preference for a brand new phone, absolutely free, with any newline activation, upgrade, or new phone number request. And also, Customers can select one of the following devices in stores:
Samsung Galaxy Core Prime
Samsung Galaxy On5
Alcatel OneTouch Fierce XL
Alcatel Tru
Mail-in rebates are required for this promotion, but the good news is that the deal is open to both new and existing Metro customers. If you opt to port in a number from a competitive provider, you'll be able to pick from different more handset options, including the following:
ZTE ZMax Pro
HTC Desire 530
LG K10
Read our related article on How to Get a Free Phone With MetroPCS. By switching your provider or updating your plan, you can get a free phone! Learn more.
How to join Metro by T-Mobile and get a phone upgrade?
As mentioned earlier, as long as you understand the terms and conditions, you don't have to worry about joining Metro. Remember that for you to get a Metro phone upgrade, you need to be an existing member. Below I have highlighted a complete step-by-step guide to joining Metro;
Step 1: Visit their website
In the past, Metro had a different domain name when it was called MetroPCS. Currently, their web address has been changed to Metro by T-Mobile. So you can open their website and see the prompt to sign in.
Step 2: Create an account
Once you go to their website, feel free to follow the on-screen instructions on how to set-up your account. The process is very simple and can only take 5 to 10 minutes. Once that is done, you will have to choose a cell phone plan.
Step 3: Choosing a plan
MetroPCS is an MVNO, and most MVNOs offer prepaid plans; MetroPcS is no exception. They offer very affordable no-contract plans, which you will be comfortable with. The good thing is that MetroPcS has divided the plans to individual and family plans;
1. Individual plan
This is the most convenient plan with regards to the cheapest phone plans with unlimited everything. There are no annual contracts, and most of all, you will never expect extra charges or fees. The plan comes with the following as basics;
Unlimited talk and text
2GB of data
Tethering at 3G speeds
Caller ID
Voice mail
WiFi calling for compatible devices
The only part which separates each plan is the data option. The basic plan goes for $30, and you get 1GB of 4G LTE data. Once the data is depleted, you will be throttled for the rest of your month. The second option goes at $40 for 6GB of 4G LTE data. You also get 30GB at $50, and lastly, unlimited data for only $60 per month. All the plans come with the basics listed above.
2. Family plan
If you look to have more than one line, you can consider up to 5 lines. The family plan will be something for you. You can have a maximum of five lines, which is quite convenient. The good thing is that once you pay for each line, data is not evenly distributed to each line. Below is a price listing for each plan;
$40 for 6GB plus the basics mentioned in the individual plan
A $15 discount for each; the line you add
$60 for unlimited everything. The good part is that you enjoy a good discount for each line you add as long as you maintain the unlimited plan option.
Step 4: Choose BYOP or buy a smartphone
For one to get a phone upgrade, he or she should first have a smartphone. So at Metro, there is the option to bring your phone program, or you can buy a new phone from their retail stores or online store. However, if you opt for BYOP, there are two major conditions;
The phone should be unlocked
The phone should be using GSM network technology
Once you have proven these options, then your phone will work perfectly with MetroPCS.
These are the key steps to take before you can apply for a phone upgrade. As mentioned earlier, phone upgrades are offered to existing customers, and there is also a procedure for that. Now that you know how to join MetroPcS let us learn how you can do a phone upgrade
Read More: What Phone Carriers Are Compatible With MetroPCS? Here are compatible carriers and their top features!
Does Metro by T-Mobile offer free upgrades?
Metro by T-Mobile gives an offer for upgrading your cell phone but not totally free. You will have to contribute some funds, but don't worry; that's not enough to support you through the roll-out of a promotional update that provides phones up to $150 discount. It is necessary to secure a phone upgrade, to which Metro by T-Mobile is supporting.
With a phone purchase from MetroPCS and sign up for an unlimited LTE plan, you qualify automatically for a promotional upgrade every three months or 90 days following the phone activation. Most importantly, the extraordinary thing about MetroPCS free phone upgrade is that the existing customers can receive promotions and deals that are otherwise stored individually for the new customers.
Does Metro by T-Mobile phone upgrade deals for their existing customers?
MetroPCS joined with T-Mobile to form Metro by T-Mobile. As a result of the organization, there are various upgrades to the alliance, and unfortunately, previous phones cannot combine to the band. And For this logic, it is essential to get a phone upgrade.
In support, Metro recently turned out a promotional update contributing phones with a $150 discount. Due to phone upgrade is a straightforward process. MetroPCS is not a free government phone service provider, as like as T-Mobile.
So you have to contribute with Metro while upgrading your cell phone. Once you buy a phone from Metro, you automatically qualify for a promotional upgrade per 90 days after activating the phone, up to 4 times a year. MetroPCS phone deals for their existing customers are three practical ways in which you can activate your phone on Metro;
In-store, meaning you opts to visit a Metro phone store near you.
Online meaning you gets help from the Metro phone Activation Site.
On a phone call, where you communicate, the customer care helps desk on the numbers granted.
Here, you can also enquire about the accessible plans, devices, and prices in your area. Before the 90 days limit, users can still update their phones but face the entire cost. This can be prepared at any time through the online application, My Metro App. Besides, MetroPCS offers a swap option for upgrading (BYOD – bring your own device).
That means that you can change your phone for a new one at a more low fee. Whatever, for your phone to be eligible, it must be compatible with Metro PCS. For non- MetroPCS upgrading to the carrier, it is essential to have the Wireless Number Portability that enables you to hold your remote phone number when switching to Metro by T-Mobile.
When are you eligible for an upgrade with Metro by T-Mobile?
Metropcs offers to upgrade your phone from Metro by T-Mobile, and it's a simple process for their new or existing customers. Once you purchase a phone from MetroPCS, then you automatically promotional for upgrading your phone. However, for your eligibility, you have to obey some guidelines, and those are the following.
Phone updates can be developed if you have been a current customer for a minimum of 90 days or 3 times a year.
An activation fee about $25 required
The phone should be bought at MetroPCS retail or online store.
It would be best if you had an existing phone program with MetroPCS, and it must be active by the time you inquire about an upgrade.
Whatever, If you think you meet the qualifications as mentioned above, you can quickly get a phone upgrade and other benefits like;
More reliable phone network coverage, regardless of your area.
Fast browsing, download speeds and upload, which are quite suitable for a phone upgrade, come with many facilities.
All you perform to join and ensure to implement the accurate information about yourself to evade any bothers that will lead you to be denied a phone upgrade.
How to do a phone upgrade at Metro By T-Mobile?
Doing a phone upgrade is a very simple process. The good thing with phone upgrades is that you get to keep your old phone. Metro is not a free government phone provider, so it will never ask for your old phone so that you get a new one. However, there are some guidelines you should consider which are;
Phone upgrade can be processed if you have been an existing customer for a minimum of 90 days
An activation fee of $25 applies
The phone should be bought at a MetroPcS retail or online store
You must have an existing phone plan with MetroPcS, and it should be active by the time you request an upgrade.
If you think you meet the mentioned qualifications, you can easily get a phone upgrade and other benefits like;
Stronger phone signals regardless of your location
Fast browsing, upload and download speeds which are quite convenient
So doing a phone upgrade comes with a lot of benefits. All you have to do is join and ensure to provide the correct information about yourself to avoid any inconveniences that will lead you to be denied a phone upgrade.
How long does a phone upgrade take?
Doing a phone upgrade takes less than a day.  It all mostly depends on whether you buy the phone at their online or retail store. If bought online, the process will be faster because there is one-day shipping, and you can activate it via their website. For those who wish for paper documentation, you may even take almost a whole day for the process to be completed. Visit their website to apply now.
Bottom Line
Having a service provider with a simple verification process and very affordable plans is something that most people wish for. Also, there are the MetroPcS phone and plans for low income families option is quite convenient too if you do not want to get expensive or opt for a federal lifeline program.
Metro by T-Mobile also does a replacement for mobile phones at a very affordable price. You can also opt for insuring your phone to avoid circumstances whereby the phone is damaged, and you cannot pay for it. With that in mind, you will be having an easy time at Metro by T-Mobile.