5 Best Mobile Hotspot plans and devices by Metro by T-Mobile
Metro PCS is a carrier owned by T-Mobile for five years now. Over these years, there have been some significant changes that have seen it attract a lot of customers across America. These factors range from their data plans, unlimited mobile hotspot plans, and phone plans. Metro by T-Mobile hotspot plans have drawn the attention of several stakeholders; hence, it is the primary income from the mobile market.
MetroPCS uses T-Mobile's network coverage since it is its affiliate. Due to this, the user enjoys functional network connectivity since T-Mobile covers about 90% of the US population. As time goes by, they have been advancing their MetroPCS phone and plans so as to suit people according to their geographical locations.
Metro by T-Mobile Unlimited Mobile Hotspot plans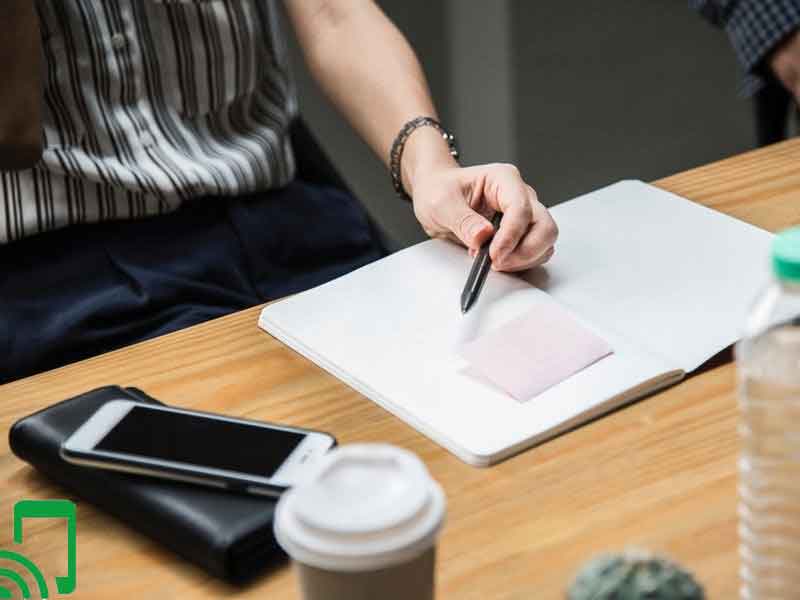 Metro by T-Mobile has divided the unlimited plans into two:
Unlimited $50: With this, you get unlimited access to the internet with the 5G bundle
Unlimited %60: Gives you 10 gigs of data plus free entry to Amazon Prime.
Who would not wish to get the Amazon Prime, especially with its vast array of features? If you wish to get the $50 plan, you can add $10 to it and get unlimited hotspot data and Amazon Prime. Another additional feature with the plans is that you get high-quality Unlimited video streaming capabilities. However, this service is not available when you use your phone asa mobile Hotspot.  Also, our sources have not revealed other extra features you may get when you pay for their services.
Metro offers some family plans which is rarely found in several mobile carriers. For each additional Sim card you buy, you get between $109, $20, $30 discounts. With these lines, you are assured of a high-speed connection, and also you will be able to save a lot when it comes to your data. Another good thing is that all their plans do not have any hidden costs; hence, the user will not wonder about some extra charges incurred.
Metro by T-MobileNetwork Coverage
At no time, will you ever hear about inadequate network coverage when it comes to Metro. MetroPCS is using the T-Mobile network towers which are strategically placed across several States. Due to this, the Hotspot devices can easily gain network from their carries and deliver favorable network. Also, the compatible Cellphones will always show good network coverage in the network status bar.
Recommended Articles:
Top AT&T Mobile Hotspot unlimited Data Plan
Best Freedompop Hotspot plans and devices
How to Replace A Qlink Wireless Lost Phone
Procedure for signing up with MetroPCS
MetroPCS does not only work with Hotspot devices but also Cellphones. The cellphones range from flagship and midrange devices. There are two simple ways to enroll. The first one is that you have can visit their stores or even a T-Mobile store since Metro is an affiliate. Secondly, you can visit their official website and fill out a form after which you will submit it.
After a few days, you will be prompted to receive a sim card or to purchase a smartphone. Remember, Metro is not under the Government Lifeline program. Due to this, you are not eligible to get a free smartphone or any free services. If you are below the government Poverty level, then the best option is to go for the SafeLink wireless which provides free talk, text, and data.
The standard procedure to activate the Mobile Hotspot devices
Activating the devices may take a long time or a short time, depending on the brand. Currently, Metro by T-Mobile has not produced any devices under their label; hence, they depend mostly on devices that allow several network carriers. First, if you get a Huawei device, the first thing is to insert a Metro sim card and wait for it to be read by the device.
After that, you may be or may not be prompted to place a valid password and continue using their services. For other devices, all you have to do is place the Sim card and set up your own password. After that, you are good to go.
If you find difficulties, do not hesitate to contact customer care for assistance. I have also listed some compatible devices which have an excellent rating in Amazon and are compatible with MetroPCS. Also, these devices can be used globally.
Read More: Is Boost Mobile Hotspot Good for Gaming? Here's what you need to know about Boost Mobile Hotspots for gaming!
How to cancel for Monthly data renewal
At one point, you may end up being close to a public WiFi, and you do not wish to travel that often. So, you can cancel your auto-renewal top save on several bucks, and if you wish to resume, the procedure is just simple. So when using MetroPCS you are free to join and leave your data plans as you wish, unlike some other networks which have long standard procedures.
The 5 Best Metro by T-Mobile Mobile Hotspot devices
1) Router Hotspot 3G Unlocked GSM Novatel 2372 Mifi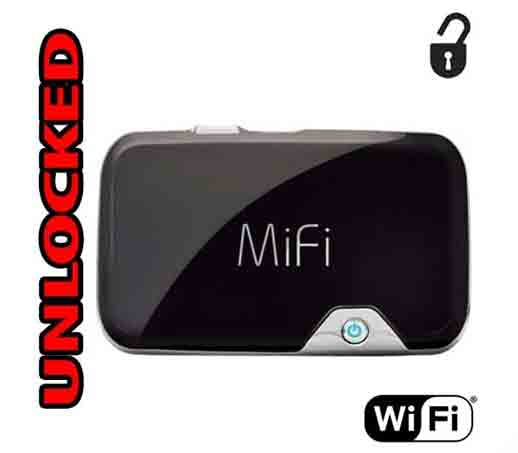 Novatel is a device that can truly deliver when it comes to internet connectivity.It has been in the market for almost seven years and it has never disappointed anyone so far. The device has an appealing look and is quite small to fit in the pocket.
Also, it supports rapid speed download speeds of up to 43.2 Mbps if your network coverage is 3G network.  The device produces a connection of up to 10 devices, and it gives you a time span of 6 hours after which you are expected to recharge.
PROS
Globally usable
Allows Multi language support
Long lasting battery
Fast downloads and uploads speed
A bright LCD screen
CONS
Network bandwidth is not reliable
Takes a long time to boot up the device
2) Alcatel Unlocked Caribbean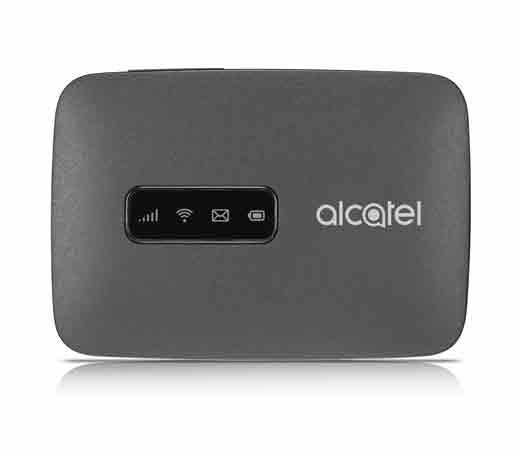 Alcatel hotspot devices are known to use the best private, secure internet connection to safeguard users against hackers who may steal a password. Also, the device has a stunning LCD display, which is quite large and resembled that of a smartphone. The network bandwidths are quite impressive hence easily usable globally. 
You also get an initial free data package usable for one month. The local has a 5350 mAh battery which gives the user upto 15 hours of usage. With this device, you can connect up to 15 users, and there will be no reports of buffering whether the user is streaming, working or playing games.
PROS
Globally adaptable
Long lasting battery
Fast internet speeds
Free 1GB data
A bright and large LCD display
CONS
Takes some time to charge the device
3) Alcatel Link HUB LTE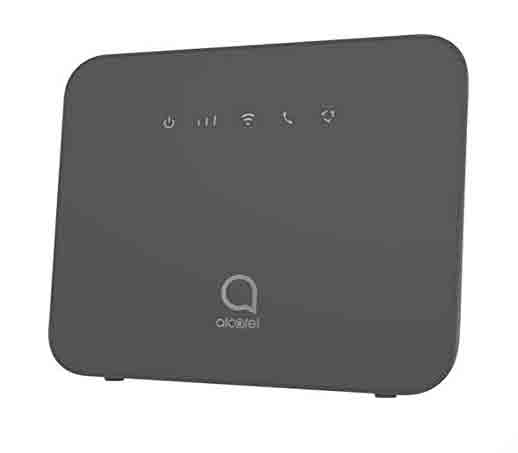 The Alcatel Link HUB LTE may as well be the epitome of hotspot devices. It has an amazingly bright screen which with it; you can easily see some relevant notifications like network connectivity, battery percentage, and the amount of data used.
Also, you are able to connect up to 15 devices and still get fast internet speed performance.  To activate it, you are required to insert a Micro Sim card based on the Metro hotspot plans. Once that is done, then the user is at a stepping stone to enjoy high-quality internet.
PROS
The network bandwidth is very reliable
Fast browsing speeds
Easy to carry around
A bright and large LCD display
Secure internet connection
CONS
The global connectivity is not that reliable
4) Huawei E 5785LH-22C 300mbps LTE Mobile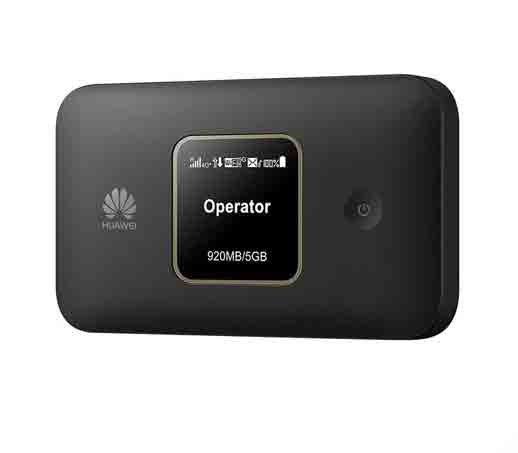 If you are struggling when it comes to looking for 4G Network coverage, then this is the best device to go for.  The network bandwidth is quite impressive, and the user will never struggle when it comes to connectivity. It has a 2.4-inch display, which allows you to manage your MetroPCS hotspot plans efficiently. 
With a 2500 mAh battery, you are assured of up to 7 hours of non-stop usage. Also, when you get the device, it is quite easy to use and activate.
PROS
Fast internet connection
Globally usable
Easy to connect and use
Has a long lasting battery
The internet connection is safe from spyware
CONS
The internet speed may slow down if you use it while charging
5) GlocalMe G3 4G LTE Mobile Hotspot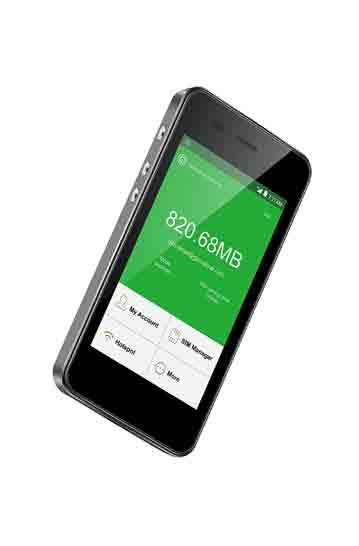 The GlocalMe supports several network bandwidths which will suit you well if you are a person who loves to travel a lot. Also, the device has a long lasting battery that gives you up to 10 hours of non-stop usage before you can recharge the battery. 
It is also small hence easy to carry anywhere at any time. The Qualcomm processor ensures that the device runs on high performance, and users will never be disappointed.   GlocalMe has an excellent display feature hence quite suitable for you to enjoy quality services.
PROS
Good internet connectivity
Bright LCD display
Easy to configure and use
Takes a short time to boot up
The network bandwidth is stunning
CONS
Comes in only two colors (black and white)
Bottom Line
MetroPCS has been under T-Mobile for years now. Over the years, they have adjusted their plans to suit everyone, whether the poor or rich. Also, their compatible hotspot device will never disappoint you in terms of connectivity and security of your passwords.
Currently, it is working on increasing their plans so that they diversify their connectivity to other customers. If you join them, I am assuring you of reliable internet and quality customer care.