How Much Does Internet Cost Per Month?
Understanding which internet providers are located in your area is a paramount aspect in determining how much does internet cost per month. However, internet providers are many and you have full control over the plans you choose and the extra costs you need to pay. It's advisable to select a plan that suits your speed requirements and re-evaluate your plan when your contract lapses.
Usually, a basic internet package costs an average of around $50 or less per month. On the other hand, speedy internet, high data allowances, and whole-home WI-FI cost range from $60 to $100 per month. As a result, knowing the intended purpose of the internet, and the number of devices or users in your home will assist you in narrowing the speeds you require.
In most cases, some of the internet plans can be damn expensive for the common citizen. Hence, the federal government in collaboration with numerous wireless providers avail internet services for low-income families to enable them to access telecommunication services. Generally, the government subsidizes a family's internet requirements by catering a part of a whole monthly cost. The household only pays a meager monthly fee for the lifeline program, but in some households, its offered for free.
How Do You Determine The Best Internet For You?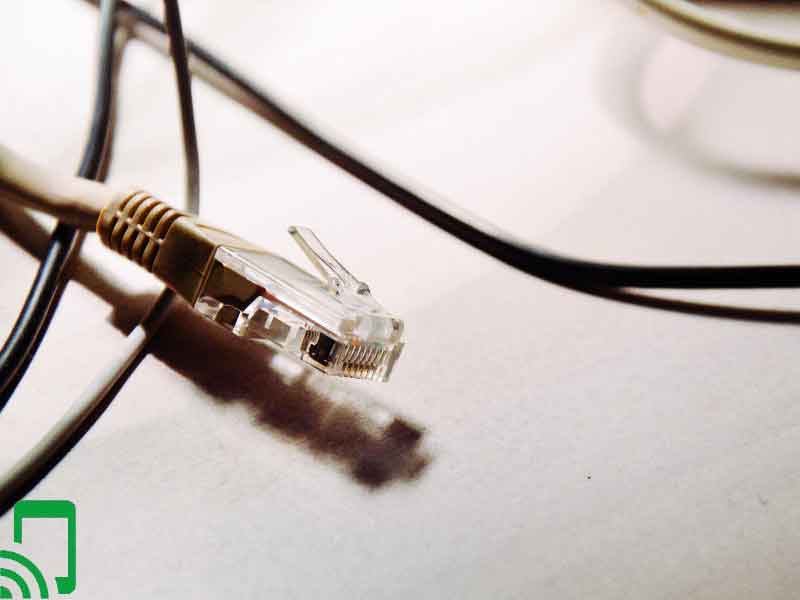 If you engage in activities such as gaming online, streaming in HD, heavy downloads, and uploads, connecting to multiple devices/users, you require fast internet connectivity. So, with your ideal speeds at fingertips, look for plans those suits the speed you require and narrow down the options to few that match your speed needs.
However, avoid plans that are lower than what you want even if the price is attractive. If several internet providers provide the same speeds you need, check the price and features to evaluate which is best for you. Besides the monthly price, look at the contract requirements, installation, equipment fees, and other fees that could affect the overall cost.
What Are The Ways You Can Lower Your Monthly Internet Bills?
i) Switch internet providers
You can purchase a lower-priced plan from another carrier as long as you are out of contractual terms from your previous provider. Besides, many providers provide introductory pricing or other incentives, including contract buyouts to enable you to save
ii) Downgrade your plan
If you can reduce your internet speeds without affecting your favorite online activities, then it may be worth slicing your internet plan to a cheaper and slower plan.
iii) Use your own equipment
You can use your own modem or a router to do away with monthly equipment rental fees.
iv) Watch your data consumption
If your plan has a data throttling, watch on your data usage per month. This system is eligible for satellite internet users, having lower data caps in comparison to other connection types.
What Are The 7 Best Internet Service Providers?
1) Xfinity
Xfinity provides the best cable for low-income families, and spread its speeds in many areas of the US, meaning that you can snag 100 Mbps for only $34.99 per month. Currently, Xfinity pairs its internet-only plans together with the new streaming device and service Xfinity Flex. When you sign up with Xfinity Performance, you'll receive a Flex unit plus its voice remote for no extra charge.
Xfinity Performance Select
Starting price: $34.9 per month for the first 12 months with 1-yr. agreement
Download speeds: up to 100 Mbps
Connection type: Cable
2) Verizon
We can describe Verizon Fios Internet 100/100 in three words: fast, fast, and fast. Verizon Fios internet plan is the fastest fiber-based and most reliable internet lines in the US. Luckily, this internet won't slow down during peak usage hours, and you would no longer deal with "buffering" as long as internet connectivity get concerned. The downloads and upload speeds are on equilibrium and you won't wait for hours to download or upload a large file.
Verizon Fios Internet
Starting price from $39.99 per month with AutoPay + taxes and equipment charges
Download speeds: up to 100 Mbps
Upload speeds: up to 100 Mbps
Connection type: fiber
3) Cox
The FCC recommends 25 Mbps or higher for broadband internet, and Cox Internet Essential 30 is a perfect fit for that. The internet speeds are a bit lower but as long as you are not simultaneously supporting multiple streaming videos, this speed will function well if you have only one or two users in your home.
Cox Internet Essential 30
Starting price: $39.99 per month for 12 months with 1-yr. service agreement
Download speeds: up to 30 Mbps
Connection type: cable
4) CenturyLink
The fastest speed in your area bring by CenturyLink with up to 100 Mbps for only $49 per month. After signing up and sticking with this package, your internet cost will never increase as long as you stay connected and remain on timely payments.
CenturyLink Price For Life
Starting price: $49 per month
Download speeds: up to 100 Mbps but varies by region
Connection type: DSL
5) Spectrum
Spectrum Internet is the most affordable among the Spectrum's three internet plans, and costs nearly $50 per month, with a bunch of savings on Spectrum's equipment. Besides, spectrum low-income internet helps the households that participate in the lifeline program meet their internet requirements.
Nevertheless, Spectrum throws in a Wi-Fi router with your plan for zero more dollars. Most providers lease the internet gadget at about $10 per month; hence you get some serious savings on cheap Wi-Fi.
Spectrum Internet
Starting price: $49.99 per month for the first 12 months
Download speeds: up to 100 Mbps
Connection type: cable
6) Mediacom
The Mediacom Internet 100 is recommendable even though there's an even cheaper internet plan that provides 60 Mbps for $39.99 per month. The alternative cheaper plan comes with a nasty little 150 GB data cap, but, Mediacom Internet 100 comes with a 1,000 GB data cap.
Mediacom Internet 100
Starting price: $49.99 per month for the first 12 months.
Download speeds: up to 100 Mbps
Connection type: cable
7) AT&T
AT&T Internet could provide you with up to 100 Mbps for $35 per month, but it might only have slower speeds in your area. However, if you live in an area where AT&T Internet has a fiber connection instead of a DSL connection, you can forego the AT&T Internet plan for the Internet 300 plan, which avails 300 Mbps for the same $35-per-month price. Most importantly, examine the speeds with AT&T Internet in your area before you settle on this plan.
AT&T Internet
Starting price: $35.00 per month.
Download speeds: up to 100 Mbps
Connection type: DSL
What Are The Common Internet Options?
i) Fiber
Typical bandwidth: download 50-1,000Mbps
Average service price range: $50-$100 per month
Fiber-optic internet service provides the most reliable and fastest internet connection. The download and upload speeds can reach up to 1 gigabit per second. However, close to 25% of the US population currently has access to this network.
ii) Cable
Typical bandwidth: download 25-200Mbps
Average service price range: $50-$150 per month
The cable delivers faster speeds as compared to any other type of internet service except for fiber, resulting as a solid option for high-bandwidth activities like streaming music and video, downloading and uploading huge files, and gaming.
iii) Dial-up
Typical bandwidth: download 40-50Kbps
Average service price range: $5-$20 a month
Dial-up internet access is rarely used and becomes the option of last resort in most rural and remote regions. Fortunately, the one essential for dial-up is access to phone service. If you have a landline phone connection, you can enjoy the internet.
iv) DSL
Typical bandwidth: download 5-45Mbps
Average service price range: $40-$80 per month
Precisely, DSL is termed as broadband internet. However, DSL may be faster than dial-up, but it's slower than a cable connection. This type of connection applies to tasks like browsing the web and sending emails, but not faster enough for data-intensive tasks such as streaming video or online gaming.
v) Fixed wireless LTE
Typical bandwidth: 5-10Mbps
Average service price range: $50-$85 per month
Fixed LTE internet service gets broadcasted from the same wireless towers that provide LTE cell phone communication. This category is one of the best internet options for rural area, and more common in areas lacking reliable cable internet service, but with well-populated by cell towers, fixed wireless LTE service enables you to have a special antenna installed at your home.
vi) Satellite
Typical bandwidth: download 10-30Mbps
Average service price range: $50-$150 per month
Satellite internet service comprises a dish positioned on or around your home that sends and receives signals from a service provider's tower via space.
Bottom line
Paying your cell monthly bills can end up being expensive especially if you don't understand how much does internet cost per month. You need to look for a service provider who offers value for your money in terms of data speeds and the cost plan. The above information will enable you to make the right decision and budget for your internet obligations.