What Phones Are Compatible With Mint Mobile
Using a service provider with excellent service plans, best customer service, and so much more perks is always the best thing to have when it comes to communication services. Such excellent services have become very easy to find, especially with the new reforms by the FCC and the upward trends in innovation and digital Literacy. One great service provider is Mint Mobile, and having a Mint Mobile compatible phone is your ticket to join this network.
Since its inception, MInt mobile has been known to offer great deals on No contract cell phone plans that come with a useful allocation of talk, text, and data units. In other news, the company recently got a new shareholder, Ryan Reynolds, the famous Actor, and this may spike up many more amazing perks on the current ones.
This article will give you the7 best Mint mobile compatible phones available. We will also talk on how to know the phone is compatible, how you can port your number to Mint Mobile, and so much more! Read ahead for new info!
Which is the best Mint Mobile plan?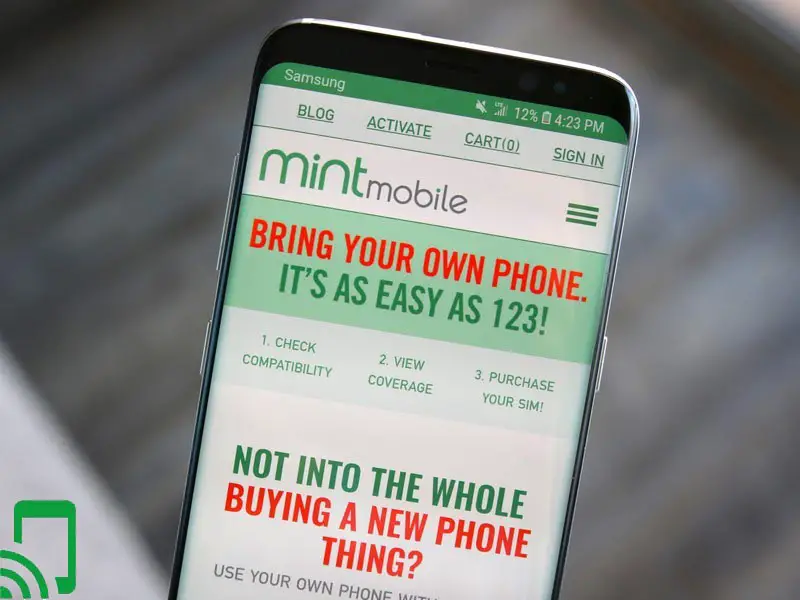 Currently, the best cheap phone plans with unlimited everything on Mint is $20 per month plan. This plan comes with the following perks;
Unlimited talk and text
Free calls to Mexico and Canada
Mobile hotspot
8 GB of 4 G LTE data for status and once depleted, speeds are reduced.
This plan is offered on a 3-month tier; hence you will pay $60 as the total cost. You also get a 7-day money-back guarantee, and you can keep your old phone number.
How to port phone number to Mint Mobile?
The federal communication's commission has enabled people to easily port their numbers from other service providers to Mint Mobile.
Mint Mobile also has an automated process of porting the number; hence you'll never have to worry about calling customer care to help you do the whole process. To get started, you should have the following details from your previous service provider:
Password
Passcode
PIN Code
The phone number associated with your account
The billing address
Once you have all the requirements, visit Mint Mobile activate to initiate the process. The activation takes a short time of around 2 hours.
Which network towers does Mint Mobile use?
Mint mobile uses the most dependable network in the US, T-Mobile. With this network, you'll never have to worry about inadequate coverage except in rural areas where the system may be unstable.
T-Mobile may, however, lower internet speeds during network congestion as they prioritize offering better coverage for their postpaid customers. In general, if you travel a lot, the Mint mobile will never have issues with coverage.
The 7 Best Mint Mobile Compatible Phones
1) Moto Z4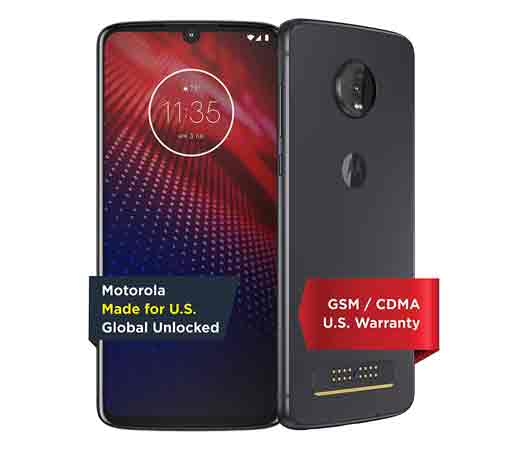 Moto Z4 was launched in May 2019 and offered terrific specs. It weighs only 5.82 oz and has a stunning OLED capacitive touchscreen of 6.4 inches with a 1080X2340 resolution. The phone also includes a corning Gorilla Glass 3 for protection.
The phone runs on Android 9.0 upgradable to Android 10 and uses a powerful Qualcomm SDM675 snapdragon processor. The phone comes with a 128 GB ROM and 4 GB RAM. It features a single 48 MP primary camera while the selfie camera is 25 MP. Other features like fast charging and headphone jack are also available.
PROS
Friendly user interface
It has a stunning screen resolution
The body is sturdy
The fingerprint scanner is fast
CONS
Unreliable Compass sensor
2) Samsung Galaxy S10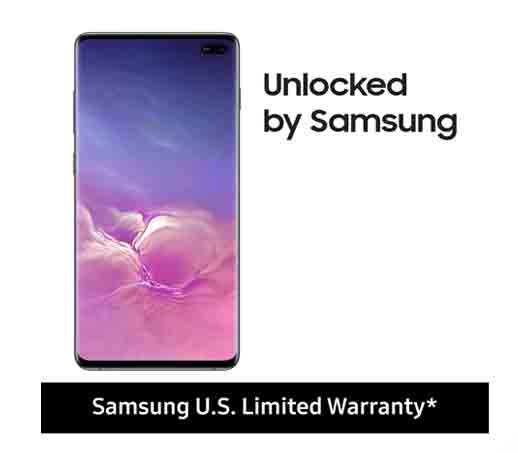 Despite it not coming with the cell phone plans with free phones, it is an excellent device if the user is looking for great elegance. The phone comes with a dynamic OLED screen of 1440 x 3040 pixels and has an HDR10+ making it offer high-quality images and graphics.
The phone runs on Android 9.0 upgradable to android 10, and it uses the Qualcomm Snapdragon 855 chipset. The phone's memory comes in either 128 GB  or 512 GB while RAM is constant at 8 GB. S10 features a triple 12MP+12MP+16 MP primary camera while the selfie camera is a single 10 MP. It comes with a 3400 mAh battery and has fast charging features.
PROS
Great bod design
Friendly user interface
Powerful processors
Greta camera quality
CONS
Low light selfies are of poor quality
3) Samsung Galaxy Note 10+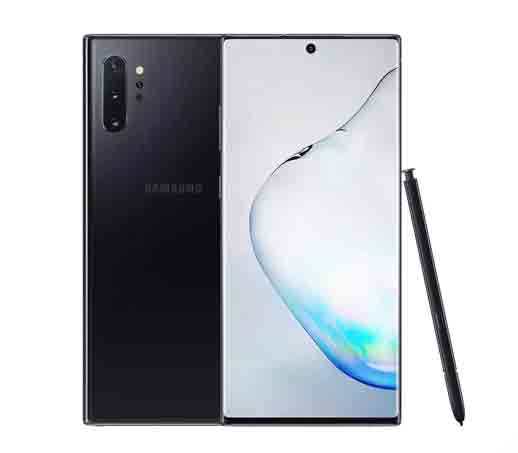 Samsung Galaxy Note 10+ comes with a stunning bod design. It offers a dynamic AMOLED touchscreen of 6.8″ with a 1440 x 3040 pixels. The phone also runs on Android 9.0, which is upgradable to Android 10. This device runs on Qualcomm snapdragon 855.
The internal memory comes in 128 and 512 GB while RAM is constant at 12 GB RAM. It has a Quad main camera of 12 + 12 + 12 + 16 + 0.3 MP. The front camera is a single 10 MP and offers 4 K video recording at 30 FPS. The phone also comes with ambient loud sterile speakers but lacks a 3.5 mm jack. It has a great battery life and great security features.
PROS
Fingerprint sensors are fast
Friendly user interface
Great GPU
Has a high screen resolution
CONS
Poor front camera quality
4) Samsung Galaxy S20 5G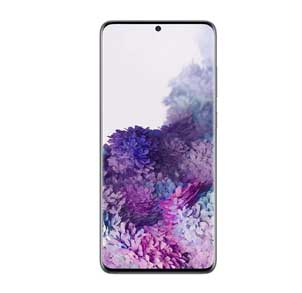 From high performance and excellent body design, this is a unique device for those who are looking for elegance. It comes with a Dynamic AMOLED touchscreen of 6.2 inches with a resolution of 1440X3200 pixels. It also comes with an HDR10+ Gorilla screen and always-on display features.
The device runs on Android 10, One UI 2, and runs on Qualcomm snapdragon 865 as it's the chipset. The phone also features an Adreno 650 GPU for US customers. It comes with 128 GB memory and 8 GB RAM. The primary camera is a triple 12 + 64 + 12 MP with features like hybrid optical zoom. It also features a remarkable battery life and amazing sensors.
PROS
Great user interface
The triple camera is amazing
Fast processing speed
Great screen resolution
5) Google Pixel 4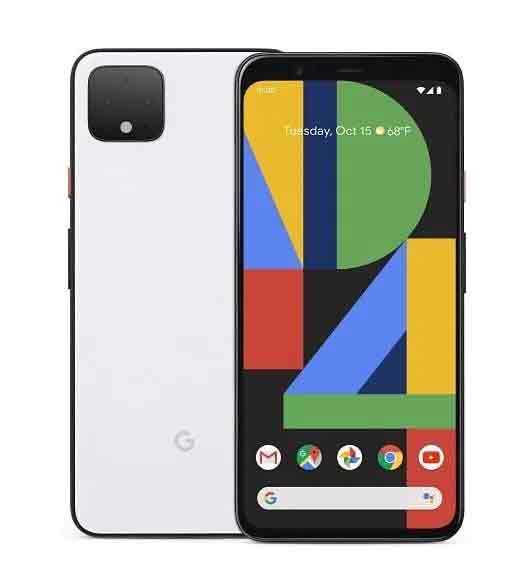 Google Pixel 4 is a device that can work with both GSM and CDMA network towers. It has a P-OLED touch screen of 5.7 inches and has a screen resolution of 1080 x 2280 pixels. The screen also features other perks like HDR, always-on display, and is protected with a Corning Gorilla Glass 5.
The phone runs on Android 10 and uses Qualcomm snapdragon 855. It also uses a dual 12.2 + 16 MP primary camera. The device has an 8 MP main camera and comes with loud stereo speakers and stunning inbuilt- microphone.
PROS
Great user interface
Long battery life
Great stereo speakers
USB Type-C connector is fast
6) Samsung Galaxy A51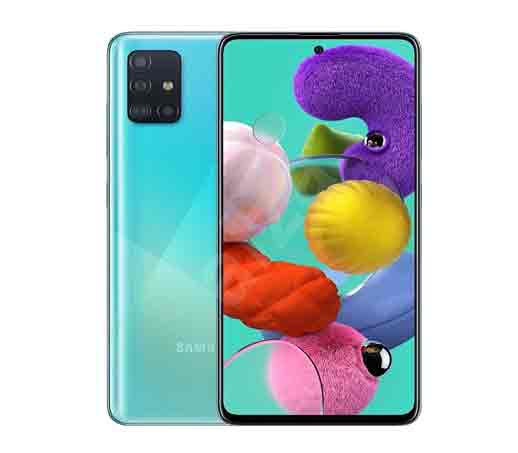 Samsung Galaxy A51 offers a wide range of features, and the most notable one is the 5 G network technology. With Mint Mobile, you can get 5 G coverage since it uses T-Mobile's network. The device weighs only 6.60 oz, and the body is made of plastic with an aluminum frame.
A 51 has a super AMOLED touchscreen of 6.5 inches in size with 1080 x 2400 pixels. The device also features Android 10 OS and has an Exynos 980 chipset. Galaxy A 51 offers two tiers when it comes to memory; 128 GB 6 GB RAM and 128 GB 8 GB RAM.
You also get a dedicated microSDXC slot. The phone comes with a stunning QUAD 48 + 12 + Dual 5 MP camera and features panorama, HDR, and LED flash. The selfie camera is 32 MP. It has an amazing 4500 mAh battery and offers fast charging features.
PROS
Long battery life
Fast fingerprint scanners
Great camera quality
Easy to use the device
7) Samsung Galaxy A31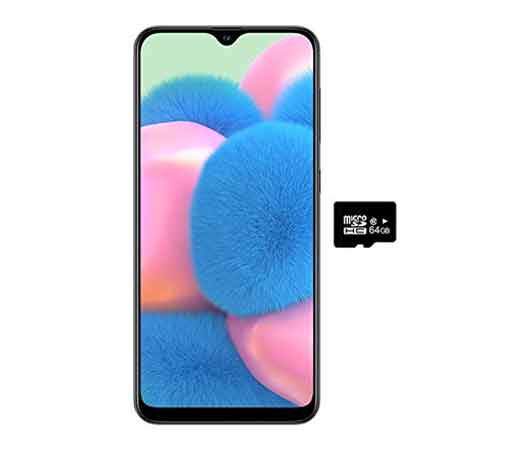 Last on our list is the mid-budget Samsung Galaxy A 31. This device has a great body, and it is light-weight. The phone comes with a Super AMOLED touchscreen of 1080X2400 pixels with 6.4 inches. It runs on Android 10 and uses the Mediatek MT6768 chipset.
The phone's internal memory ranges between 64 4 GB RAM, 128 6GB RAM, and 128 GB 4 GB RAM. The phone comes with a Quad 48 + 8 + 5 + 5 MP while the selfie camera is 20 MP. The device comes with a 3.5 mm jack and has a stunning loudspeaker.
PROS
Great performance
Friendly user interface
The long battery life of 5000 mAh
It is easy to use
CONS
Fast charging is not reliable
Bottom Line
Mint Mobile compatible phones have become very easy to find, and since they use GSM network technology, you can quickly bring it to any other network in the US. None of these phones come with the buy one get one smartphone for free promotion, but they are quite ideal and affordable depending on your budget.