Top Metro PCS Free Phones With Activation – Guide (2022)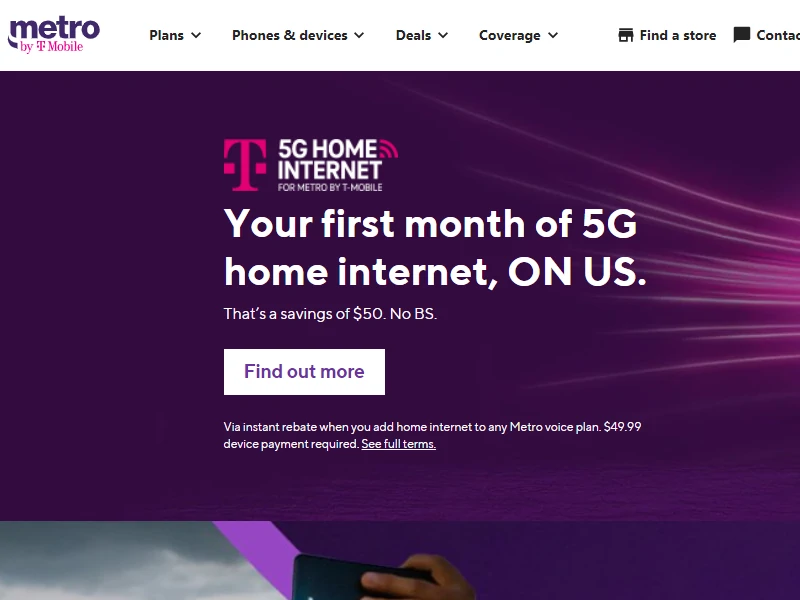 To minimize any unneeded confusion, MetroPCS is no longer in operation and has been renamed Metro, but we've opted to stick with it as most people still refer to it by that name.
Even with a new name, they still provide a great service and MetroPCS free phones with activation! Enticing isn't it?
In this article, we'll go over all you need to know to decide whether or not this is something you should pursue.
So, are you interested in learning more about MetroPCS free phones with activation? Let's get started!
Is MetroPCS a Provider of Free Phones?
Yes, MetroPCS, or should we say Metro by T-Mobile, offer a free phone if you begin service with them.
Over 20 distinct cell phone models are featured in this special offer. 
Some are budget smartphones, while others are mid-range smartphones with amazing features that are likely to satisfy the average user's needs. 
Did we mention that they're entirely free? 
Isn't it incredible?
They utilize "Free phones you want with features you'll love" for this special deal.
Some of the 'MetroPCS free phones with activation' include displays of up to 6 inches and storage capacities of up to 128GB.
Why Does MetroPCS Offer Free Phones With Activation?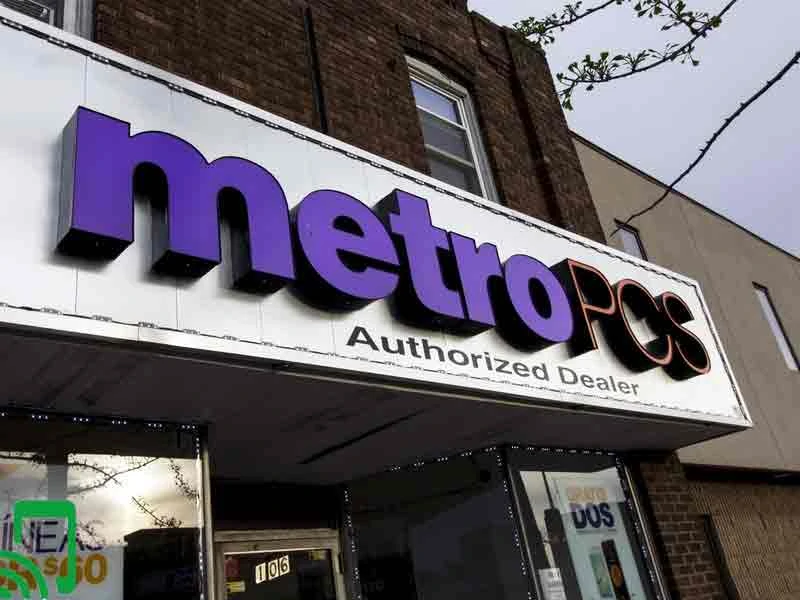 There are a variety of reasons for Metro PCS free phones with activation offers. It's obvious that they have enticing free mobile phone packages.
T-mobile powers MetroPCS, and practically every client understands how dependable this company's network and internet speeds are.
Metro PCS offers the most economical plan for the entire family and offers an unlimited call time and data package.
They do this by constantly checking with their competitors.
MetroPCS has dependable deals for new and existing customers. Customers gather to this carrier because it is their business policy.
Read our related article on the Metro PCS Unlimited Plan for a helpful guide to see if this plan is right for you!
Why Should You Explore MetroPCS Free Phones With Activation Offers?
If you are not yet a Metro by T-Mobile customer, consider the MetroPCS "Free phone with activation offers".
If you need a free phone and are looking for a reasonably priced unlimited plan, you should look into MetroPCS free phones with activation deals.
T-Mobile Metro's unlimited plan begins at $40 per month for a single line. 
However, if you can switch your entire family of four, you can get unlimited plans for as little as $25/month per line.
Of course, each line comes with a free phone.
In the following section, we'll look at 7 free phones currently available through MetroPCS's free phones with activation promotion.
How to Get a Free MetroPCS Phone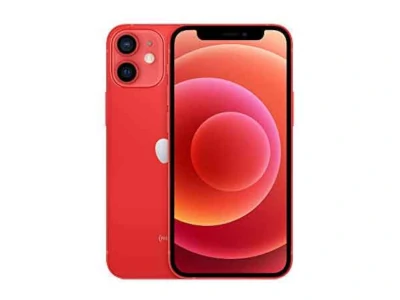 Metro PCS is giving away a brand new smartphone for free for a limited time with activation or a new phone number request.
You'll receive a free new phone from MetroPCS in exchange for switching from another carrier, purchasing a monthly plan, participating in an event or visiting a store, etc.
12 Best MetroPCS Free Phones with Activation
Metro has many special offers and promotions for both new and existing customers. 
Certain promotions are available when switching to Metro, adding a new line, activating, etc. As previously stated, Metro's specials change regularly.
However, the Metro PCS phones that customers can currently get for free or at a discount are as follows:
Apple iPhone 12 mini
Apple iPhone 12 Pro Max
Apple iPhone 13
Apple iPhone 13 Pro
Apple iPhone 13 Pro Max
Apple iPhone 13 mini 
OnePlus N10 5G
OnePlus Nord N200 5G
Samsung Galaxy A32 5G
Samsung Galaxy A52 5G
Samsung Galaxy S21 FE 5
Samsung Galaxy A32 5G
Here's a video discussing some of these phones and others that didn't make our list:
Is Metro PCS a Provider of Free Government Phones?
Metro PCS, or Metro by T-Mobile, currently does not participate in Lifeline's government assistance program. 
As a result, the provider does not provide low-income customers with government-free phones or free cell phone service.
However, as shown above, customers can still receive a free phone from Metro if they switch or add a new line as a result of the provider's great deals.
Furthermore, you may be eligible for free Lifeline monthly service and a free government phone through Assurance Wireless, a Metro by T-Mobile subsidiary. 
Indeed, Assurance Wireless is a proud Lifeline provider, providing a free service plan with unlimited minutes, texts, and data and 10 GB of monthly mobile hotspot data, and a government-provided Android smartphone.
Read our related article, What is the Best Free Government Cell Phone? if you believe you're entitled to a phone from government benefits.
How to Add a Line to Your Metro PCS Account
Exploring this option is a good idea because adding a line to your Metro PCS account can get you a free phone.
There are several methods for adding a line to your Metro account, which are detailed below.
Add a Line to My Metro PCS Account
It's simple to add a Metro line over the phone. Call customer service at 888-8metro8 (888-863-8768) or dial 611 from your existing Metro phone.
To contact a representative, follow the instructions. Inform them that you want to add a Metro line to your current account.
The trained agent will guide you through the entire procedure.
Add a Line to My Metro PCS Account In-Store 
You can also add a line to your Metro account by going to a Metro store. 
A qualified sales representative will assist you in adding a new line to your account. 
This option also allows you to physically inspect the available cell phones and devices (which is a better option for those not used to online shopping). 
Furthermore, the agent will be able to answer any questions you have about the device or the activation process.
You will not have to wait for your new phone to arrive in the mail, and instead, will be able to obtain the device right away.
How Can I Get a Free Metropcs Phone Activation?
T-Mobile Metro makes activation as simple as possible.
You must activate metro phone and your account if you purchase or receive a free MetroPCS phone, or if you bring a compatible device.
If you have an unlocked Metro by T-Mobile phone, you can select their plan and receive a free SIM card.
In some cases, the activation fee will be $20; however, Metro by T-Mobile currently offers special holiday deals that do not include an activation fee.
We also recommend double-checking that the phone is compatible with Metro by T-Mobile service.
Hover over the 'Phones & devices' item in the menu, click the 'Bring your own device' option, and follow the instructions.
Difference Between T-Mobile and Metro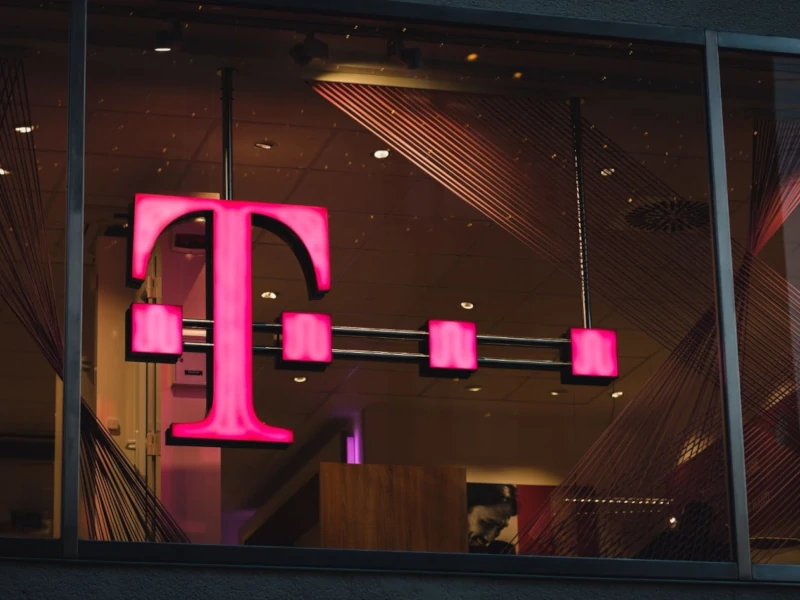 There are a few differences between these carriers. Metro by T-Mobile, a former MetroPCS carrier, is called Metro. 
T-Mobile is a much larger global carrier that has acquired Metro. 
Apart from the fact that T-Mobile owns Metro and Metro uses T-Mobile, both are two separate carriers, each with its own deals, plans, and devices.
T-Mobile is a post-paid service provider, whereas Metro by T-Mobile offers prepaid, lower-cost services. That is the primary distinction.
Of course, keep in mind that T-Mobile has network priority over Metro by T-Mobile.
Therefore, the first to experience slower speeds if the network becomes congested are Metro by T-Mobile users.
FAQs
Is it Free to Activate a Phone with Metro?
Yes, there is no fee to activate your phone online with Metro.
Existing customers can add new lines to their accounts by visiting a Metro by T-Mobile store or calling their service number at 1-888-8METRO8.
Can SIM Cards Be Switched Between MetroPCS Phones?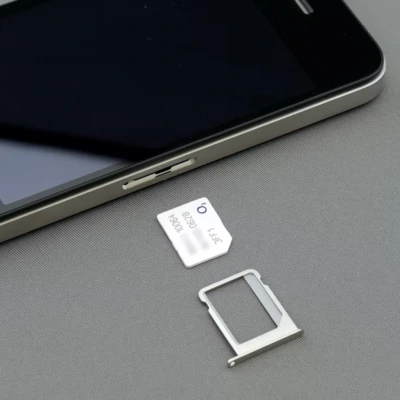 Yes, you can switch them especially when you are switching between an old phone and a new phone or you are replacing a lost or stolen phone. 
Switching it without the consent or knowledge of the customer, however, is considered SIM swap fraud.
Can I Switch From MetroPCS to T-Mobile?
Yes, you can keep the number you already have with another wireless or landline carrier. 
First, determine whether your current phone number is transferable to T-Mobile. 
If so, follow the on-screen instructions displayed during the checkout process to authorize the transfer. They'll take care of the rest.
Is T-Mobile Offering a Free Line?
New clients – Activate at least three voice lines on an Unlimited for All or Essentials plan and receive a free third voice line via monthly bill credits. 
The free voice line will be redeemed through bill credits and applied to the line activated during the promotional period every month.
Is There Any Offer for Existing MetroPCS Customers?
Yes, but not all the time.
Freephone deals are only available to new customers. However, existing users are frequently offered special discounted deals.
How Much Does a Metro PCS Upgrade Cost?
Metro upgrade phones are available at various price points. 
They can range between $20 and $1,099.
Is There a Senior Discount Offered by MetroPCS?
No, Metro by T-Mobile does not currently offer senior discounts.
Are MetroPCS Phones Sold Locked or Unlocked?
Metro by T-Mobile phones are sold locked. 
However, an unlocking policy in place allows you to get your device unlocked after meeting certain requirements.
Conclusion
MetroPCS is one of the providers that offer free phones in exchange for certain requirements.
Almost all those phones are dependable and intelligent, and T-mobile offers MetroPCS as a free phone.
If you meet their requirements, you should be able to get a MetroPCS free phone with Metro by T-mobile activation.