The Best 5 US Cellular Flip Phones
US cellular is one of the fifth largest carriers in the US. It started off 36 years ago, and as of 2021, it serves 5 million customers in 23 states across the US. When compared to carriers like AT&T and Verizon wireless, this carrier is known best for offering flip phone services. This does not mean that they don't offer internet; however, they have an up-close partnership with flip phones, and this makes them stand out among other carriers. The US cellular flip phones are very affordable, and the best place to get them is at Amazon.
By being a subsidiary of TDS (Telephone and Data System), the company has done major advancement like the inception of 4G LTE connectivity. By doing so, they set the pace for offering flip phones and also offering services to smartphone users. The 4G switch took place in 2012, and in 2015 the company garnered revenue worth $4 Billion.
US Cellular also offers Lifeline programs, and the free government phones offered are quite efficient too. Because they also major in providing flip phones, the company has been quite helpful in the lifeline program since seniors benefit from the flip phones. Below is detailed info of their plans, network coverage, and other related information as of 2021.
US cellular cellphones plans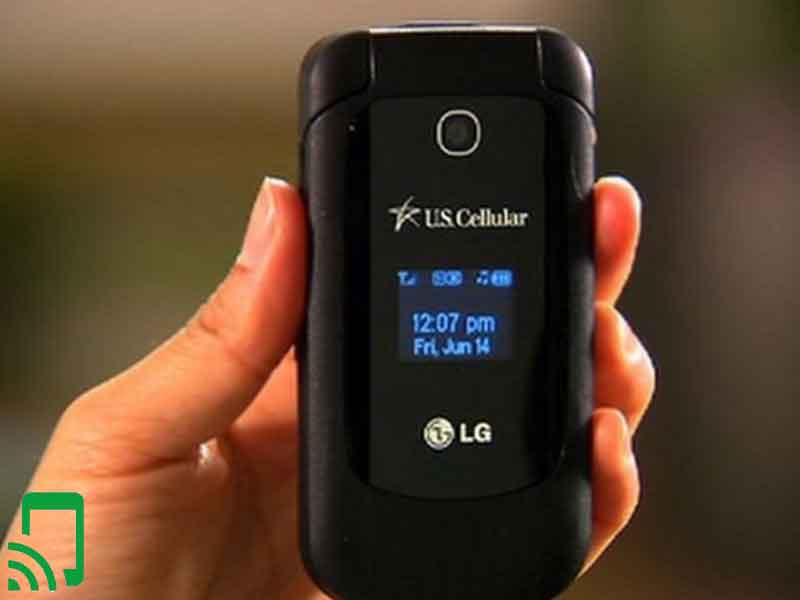 The plans under US cellular are not cheap or expensive. Being the fifth largest carrier in the US and getting revenue of around $4 billion, the company charges an equal amount to their plans just like AT&T and Verizon wireless.
If you wish to get cheap and very affordable plans, MetroPCS is the best way to go. overall, Mobile virtual network operators are known to provide the cheapest plans, but interns quality services, it may not be top-notch. As for US cellular, it is not an MVNO, and due to this, the prices are similar to that of the big four carriers.
The plans under US cellular entail the following:
1. US cellular cell phone plans
First, for all US cellular plans, they come with unlimited talk and text. Also, there is no hidden cost with the cellphone plans meaning all the fees, add-ons, and taxes are included in the price. To ensure that you save a good amount of money, the user can opt for automatic payment and paperless billing. This will prevent being cut-off around $10 monthly. The cellphone plans are:
At $55 you get 2 GB data and unlimited talk and text
$75 gives you Unlimited talk, text, and data
$85 you get Unlimited plus on everything
2. US cellular family plans
Here we will focus more on the number of Sim cards one can hold. As for US cellular, they allow a user to use up to ten Sim cards. If you pick a similar amount of data for each line, you can get a discount hence saving some good amount of money.  As for the prices, they are quite similar to those on Cellphone plans
Benefits of US cellular Plans
The benefits of joining this carrier are very beneficial to many people. First is that there are no roaming charges in the USA, No long distance charges, however, this applies to Domestic USA only. Lastly is the free voicemails but we can say that it is included in monthly minutes since the carrier offers unlimited talk and text.
Network coverage under US cellular
Currently, they offer their services to 23 US States, and they all seem to be having ample connectivity. However, UDS cellular may not be the best carrier if you love to travel because it is not an MVNO meaning when you are in proximity where its transmitters cannot reach your phone, you cannot communicate. However, for those using US cellular have written positive reviews about both internet coverage and also the network in general.
The 5 Best US Cellular Flip Phones 
1) LG Envoy III 180289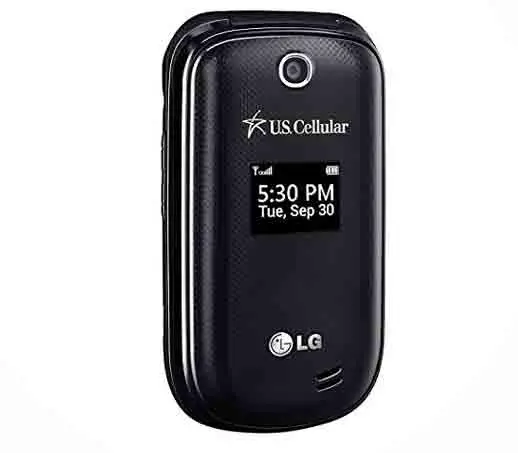 This device was released in 2014, and many seniors were impressed by its capabilities. First, it has a 2.2-inch screen display, and the screen is quite bright. However, we cannot estimate the resolution, but because it is a flip phone, you cannot watch high-quality videos from it.
The camera is quite basic, with 1.3 megapixels. It has a 950 mAh battery which can give up to 6 hours of talk time. Apart from that, it has an additional display at the front because it is a flip phone. It weighs 98g, and the maximum internal storage is 0.87 GB. With this, you can only keep light documents some photos. However, there is an SD Card slot for increasing memory size.
PROS
Long-lasting battery with regards to its quality
Simple to use and carry around
Has a bright display
The device comes with a memory slot
It has a friendly UI
CONS
The phone has a broad body dimension
2) Blue Zoey Flex 3G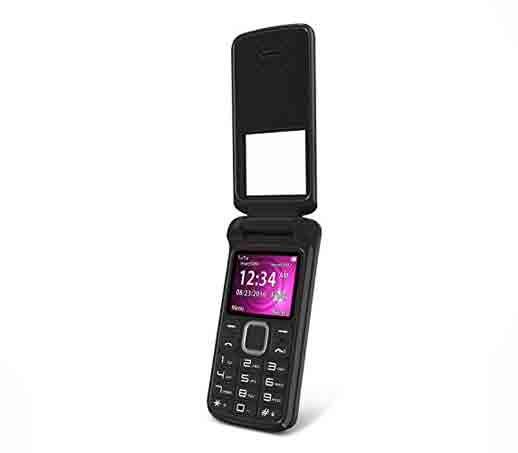 Among flip phones which can access the internet, Blue Zoey is one of them. First, the device is unlocked; hence, the user does not have to worry about switching from one carrier to another. It allows 3G internet access something that makes it stands out from other devices.
Also, the camera quality is quite standard, and since it is a flip phone, you cannot expect much from it. Blue Zoey is compatible with all GSM networks across the country, so if you choose to use a CDMA carrier, then Blue Zoey may not be the phone for you.
It also has a bright LCD, and the apps somehow resemble those of a smartphone. The buttons are also huge hence efficient for seniors.
PROS
It has a long-lasting battery
The buttons are quite big and easy to press
It has a bright display
Compatible with GSM networks hence reliable to use countrywide
Allows access to the internet
CONS
Blue Zoey internet connectivity is not that reliable
3) Samsung M320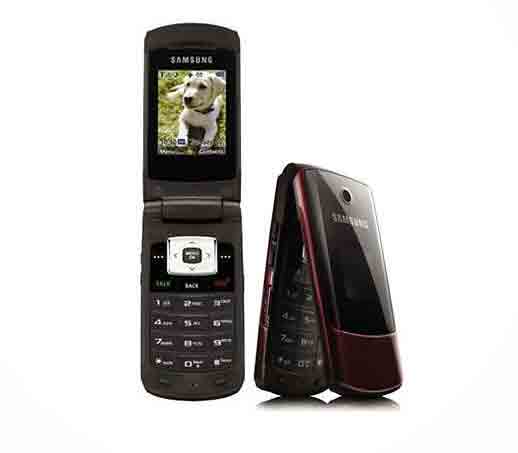 The Samsung M320 comes in several colors, something which flip phones are struggling to maintain.  It has a bright LCD, and the user interface is also impressive.  The device has a 2 MP camera with no selfie camera. As for the operating system and the processor, there is no relevant information about it.
Samsung M320 comes with a long-lasting battery that gives about 6 hours of talk time. The buttons are quite big and have a fast response when you press them. The network bandwidth may not be compared to smartphones, but it offers reliable connectivity.
PROS
Big keypads creating efficiency for seniors
It has a huge display
The battery is very reliable
It is not heavy in terms of weight as compared to other devices
CONS
The display is not bright enough
4) LG B470 Flip phone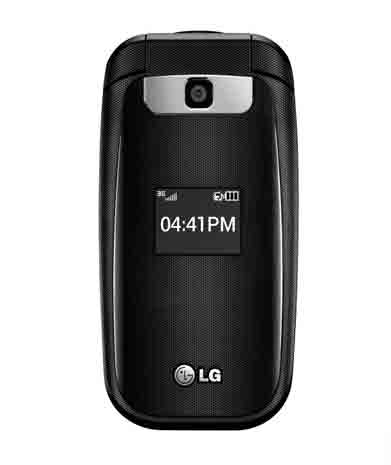 LG B470 comes unlocked, creating a friendly environment for the user to switch to carries easily. It also has a vibrant 2.2-inch screen display which is quite bright, and the graphics are of high quality. By being a flip phone, we cannot expect much with regards to memory.
However, the device runs on a very reliable chipset; hence, the apps will not crash or hang easily. The audio of LG B470 is enhanced perfectly to deliver quality sound.
PROS
The audio system is very efficient
You can use the device to access the internet
Large and bright display
The keypads are easy to press
CONS
The phone has a broad dimension
5) Easy one Prime A1 3G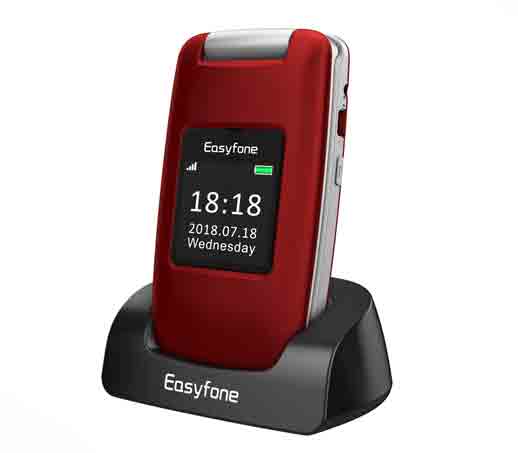 Easy one has been in the market for over the years, and many people have acknowledged it for its sleek design. Also, the device has a bright 2.44 inch HD display. This allows the user to customize whether to have big fonts or not.
As of the battery, LG B470 can give you around 6 and a half hours of talk time and the standby time can be averaged to be 240 hours. If you are a fan of Sprint or Verizon, this is not the device for you because it only supports GSM carriers like AT&T Consumer cellular among others.
This device comes with accessories like a charger, high-quality earphones; however; the earphones cannot be compared to high-end devices like the S10. It can act as a hearing id for those suffering from hearing loss. Below is a summary of the pros and cons of this device.
PROS
It is not bulk hence easy to carry around and in the pocket
The battery is long-lasting
Large and bright display
Speaker quality is exemplary
The keypad is large, and it has a simple layout
CONS
The phone has a broad dimension
Conclusion
Unlike many Carriers, US cellular uses some of the best technology to offer quality network connectivity to over 5 million people. Besides this, they have received pleasant customer ratings, which proves that they are doing their job very well. To know more about their plans, you can visit a nearby store or check out information about them on their website.