The 7 Best Sprint Samsung Galaxy Phones
The Samsung Galaxy series has been in the market since 2009 with the first-ever galaxy device to be released is the Samsung Galaxy Spica. The flagship lines of the galaxy series include the Galaxy Note and the Galaxy S Series. The Galaxy Fold series consists only of advanced models and the Galaxy A series, Galaxy Z Flip and Galaxy M series that comprises low-end and mid-range models. The Galaxy Note series smartphones have been ranked as the first commercially successful "phablets†in the market. This is as a result of its unique stylus pen that allows you to make notes on your phone. A Sprint Samsung Galaxy Phone would be the best.
Other than smartphones, Samsung announced the Samsung Galaxy Gear which is a smartwatch that runs on Android 4.3. with the first-ever device being released on September 4th, 2013. The device serves as a companion for all Samsung Galaxy smartphones and tablets which run Android 4.3 or newer versions. The Galaxy Gear uses an Android-based operating system with gesture-based navigation and an interface. To pair the watch with a smartphone or tablet as its host device, the user must first install the Gear Manager app. The app gives you all the instructions you need to follow to pair your smartphone with your watch.
The best part of the Samsung Galaxy phones is that they are compatible with most US mobile carriers including the Sprint network. You can acquire these sprint phones and get a monthly subscription from the sprint mobile phones. You can also check on the Sprint phones and mobile plans available.
Wireless Mobile Plans from Sprint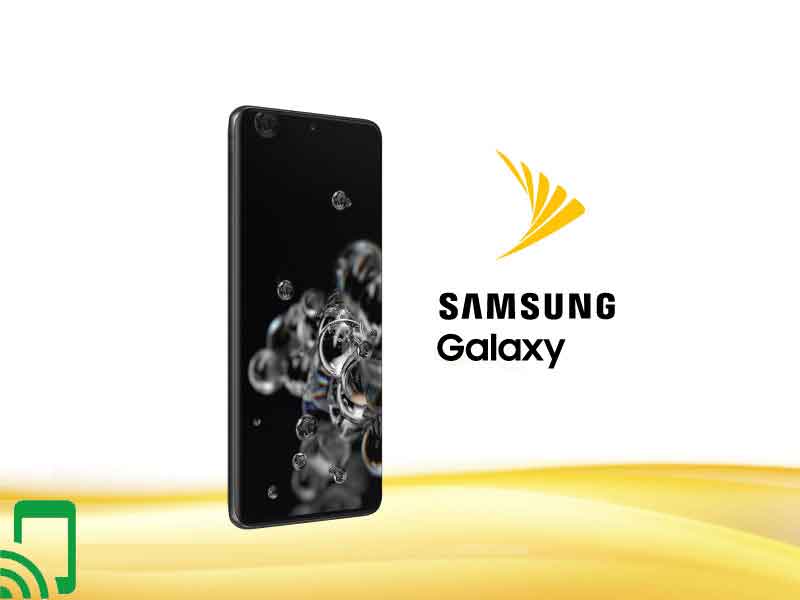 If you are looking for an excellent overall plan that is packed with features and is extremely competitively priced, Unlimited Plus should be your pick. For as low as $70, get unlimited talk, text, and data with 50GB hotspot allowance. You also get to enjoy unlimited talk, text and 10GB of 4G LTE in Mexico and Canada.
You also get to enjoy free Tidal and Hulu subscriptions. You can also get the kickstart $35 plan that is a basic plan that does not include Hulu or Mobile hotspot. It is however only offered to new customers who switch to Sprint. You can also check out other Sprint deals available for existing customers.
How to register your phone on sprint
It is now very easy to switch your mobile phone to your preferred mobile carrier, (sprint mobile). All you need to do is to:
Make sure that your device is factory unlocked.
You also need to make sure that your phone is compatible with the Sprint Mobile network.
Order your sim card from Sprint.
Choose the Sprint plan that suits you best.
Once you receive your SIM card, you can activate it online.
The 7 Best Sprint Samsung Galaxy Phones
There are very many Samsung Galaxy phones in the market. However, if you are looking into getting one that is compatible with the Sprint mobile network, here are a few best-picks from Amazon for you:
1. Samsung Galaxy S20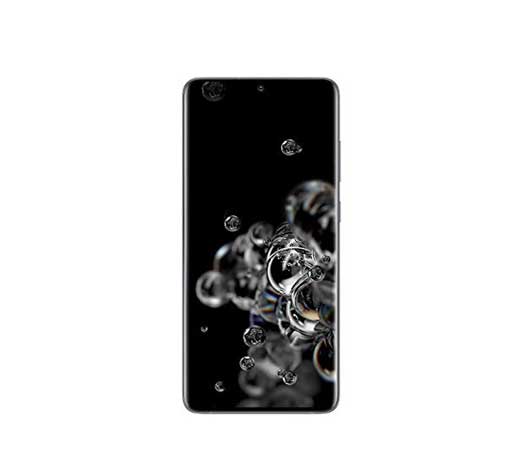 The Samsung Galaxy S20 is a device that was recently released in the market. Enjoy next-level power for everything with this 5G mobile device. Capture video and multiple types of images with the one tap of the shutter button. With the 5G modem installed, share and stream easily at very fast speeds.
With a very powerful 5000mAh battery, enjoy extended talking time and battery standby. Store thousands of photos and videos on your phone with the massive phone storage that is expandable up to 1.5TB. The Ultra-bright night mode lets you capture pro-quality images.
PROS
It is 5G ready
High-resolution 108 MP camera
It is fast charging
It has massive storage
CONS
The camera glass breaks easily
2. Samsung Galaxy Note 10 Plus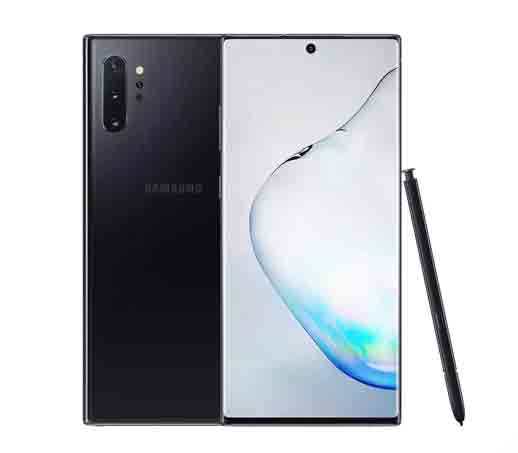 The Samsung Galaxy Note 10 opens to an all-powerful all-day battery that intelligently powers every scroll, calls, playlist, clicks, or event types. Use gestures to command without touching your phone. Controls playlists, camera shots, and other features.
With a full set of super stabilization, pro-lenses, live video bokeh, and precision audio recording, note 10 plus is a studio in your pocket. It is Bluetooth enabled with Bluetooth version 5.0. the phone is factory unlocked and is therefore compatible with most US mobile carriers.
PROS
It is fast charging
Has a stylus pen
It has a long-lasting battery
Comes with the Samsung 12-months warranty
CONS
3. Samsung Galaxy S9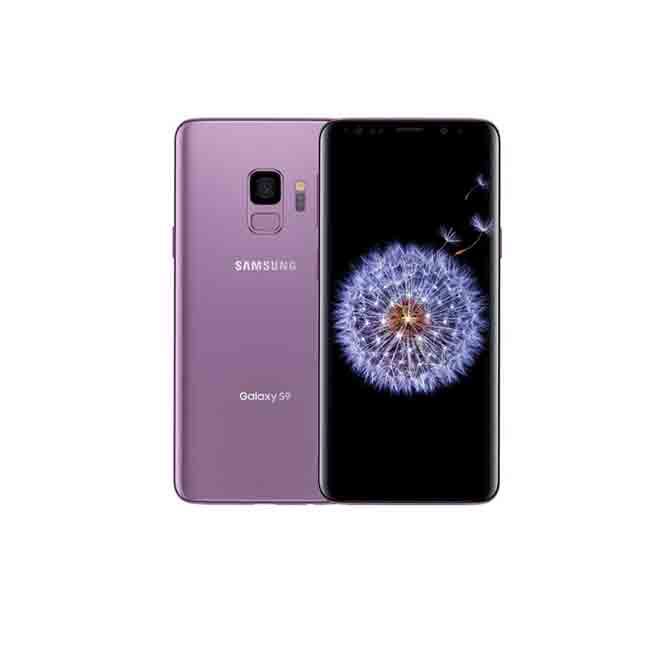 Enjoy infinity display with the immersive screen that lets you stream on your phone at a very high resolution and good quality display. It has an internal memory of 64GB that is expandable to 400GB. The IP68 rating lends the Samsung Galaxy S9 the ability to go on any adventure.
Optical image stabilization and dual lenses create very professional photographs in zoom, landscape, and portrait modes. The phone is also factory sim unlocked meaning that it can work with any US mobile cell phone carriers.
It is also backed by the 90-day Amazon Payback guarantee. Featuring a 6.22-inch Infinity Display, this Sprint Samsung Galaxy S9+ lets you launch two apps side by side with a tap.
PROS
It has infinity-display
High quality and resolution images
It has an IP68 rating
Massive storage
CONS
It is not a Samsung Factory unlocked phone
4. Samsung Galaxy S8+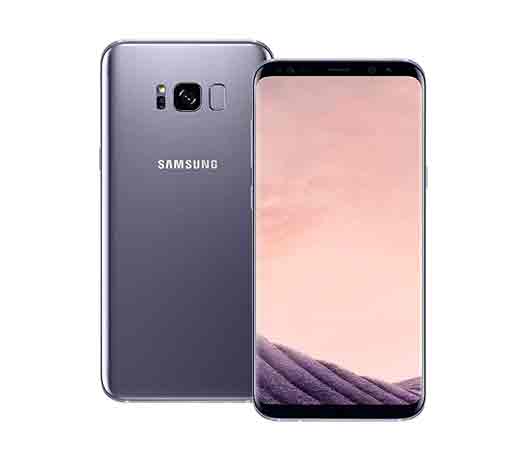 The S8 plus has the world's first infinity screen display. The expansive display stretches from edge to edge giving you the most amount of screen for a very small space. The 12 MP rear camera and an 8MP front-facing camera lets you capture every moment whether day or night.
The face recognition feature lets you unlock your phone very fast. The 10nm processor is fast and powerful increasing your battery life. The IP68 rated performance lets you work through rain and dust and expand your storage. The Samsung Galaxy S8+ is infinitely brilliant.
PROS
It has an infinity-screen display
Has a good quality camera
Has a very fast processor
Backed with the 90-day Amazon Money back guarantee
CONS
The device is not unlocked
5. Samsung Galaxy A20 US Version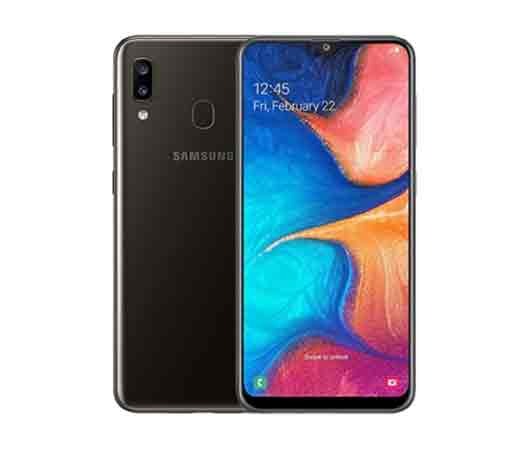 View a brilliant, edge-to-edge 6.4 inches super AMOLED infinity display with this Samsung Galaxy device. Store more things in your phone with 32GB  internal storage that is expandable up to 512GB with a microSD card. It is compatible with most US GSM and CDMA networks.
With an extensive 4,000mAh long-lasting battery, the Galaxy A20 keeps up with your fast-paced life throughout the day and into the night. When you need a boost, power back up quickly with fast charging feature. Capture more of what you see in every shot, thanks to the ultra-wide camera.
Shoot scenic photos with a 13MP rear camera or take flattering selfies with an 8MP front camera. The device is factory unlocked and backed by the Samsung 12-month warranty.
PROS
Longer-lasting battery
Enjoy more storage
Has a dual-lens camera
It is backed by the 12-month Samsung warranty
CONS
It works better with AT&T
6. Samsung Galaxy S10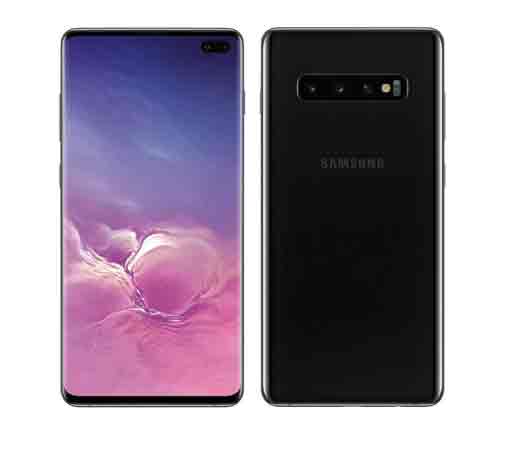 High-quality camera lenses with a full set of pro-lenses with micro-zoom for epic details and ultrawide for stunning landscapes. Samsung Galaxy S10 boasts a super slim design that that easily sits in your hand and fits perfectly in your pocket.
Capture multiple images and videos all at once with just one tap. Share more and quicker with the Samsung Galaxy S10 that can connect to and share with up to 5 other compatible devices at the same time using Bluetooth or WI-FI. It has an all-day battery that is fast charging.
PROS
All-day battery
It has a sleek design
Enjoy updated camera features
It has a cinematic display
CONS
It does not support WI-FI calling
7. Samsung Galaxy A71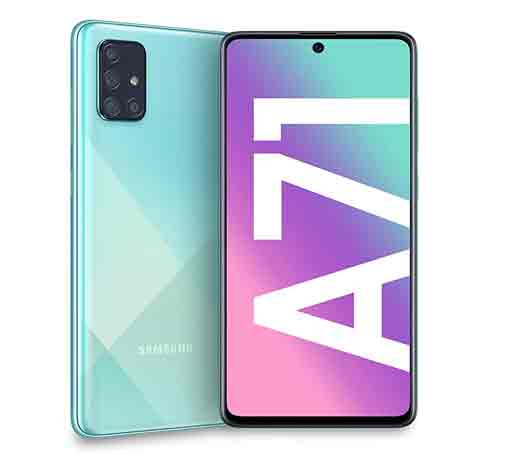 The Samsung Galaxy A71 has a 6.7'' display with super AMOLED plus color technology. It comes with the high-tech biometric authentication. The fingerprint scanner on the screen provides fast, easy, and secure access to your phone.
Galaxy A71 has fast processing and spacious storage so you can focus on now. An advanced Octa-core processor and up to 8GB of RAM deliver smooth and efficient performance. Download more with up to 128GB internal storage and get the freedom to add even more with a 512GB microSD card. The 45000mAh battery lasts all day and takes a shorter time to charge.
PROS
It has a longer-lasting battery
Fast fingerprint scanner
Has a very powerful camera
Enjoy massive storage
CONS
Bottom Line
Getting a good phone has been an essential factor in today's world. What is more important is getting a mobile phone that gives you the best mobile plans as well as good network coverage. A sprint Samsung galaxy phone gives you the best sprint phones and mobile plans. You may also get to enjoy a free phone when you switch to Sprint.