The 7 Best Bad Credit Phone Plans
Usually, many wireless providers run a credit check before engaging in contracts with customers to ensure that they are capable of making regular payments on your monthly bill. Fortunately, popular carriers have special cell phone packages that do not require any sort of credit checks. There are bad credit phone plans that you can access no matter how worse your credit rating is, though it won't have all the features you see in a typical contract.
Despite what a specific carrier offers you, don't be in haste to enter into a contract as they often want you to pay the vast deposit and get locked into a contract plan. Luckily, many prepaid plans work by having you recharge your account before you use it. The good thing is that you pay according to your plan needs, and you can switch the plan options in every top-up.
However, many people have the notion that you can only get the best plan in a monthly contract with a phone carrier and fundamentally an excellent credit to get approval. Necessarily, there are now different ways you can get a free cell phone service with no money down no credit check. If you go for a prepaid plan or a family plan, these options can save on your monthly bills and provide you with better flexibility.
Why Is the Prepaid the Best Bad Credit Phone Plans Option?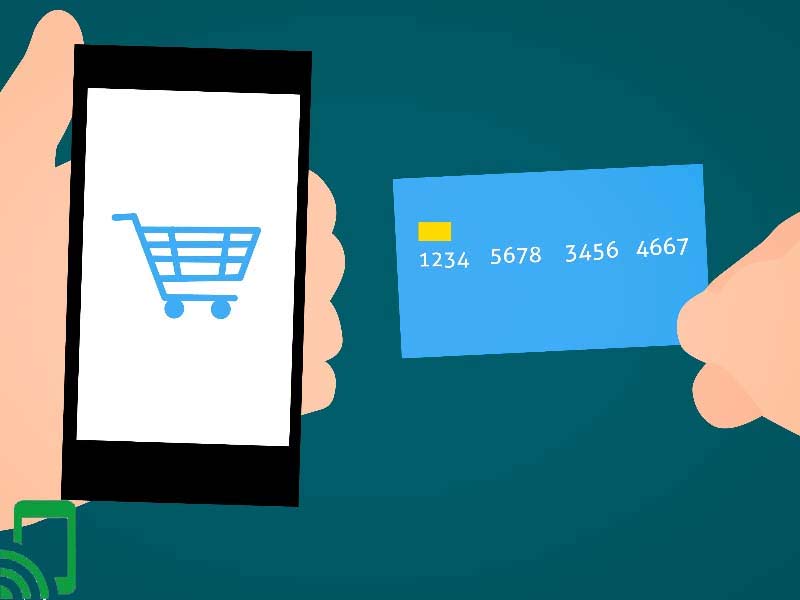 Prepaid plans are suitable for users with poor credit or tight finances. Still, it's also perfect for those interested in more flexibility or the freedom to switch carriers as soon as a better deal emerges. When it comes to the best-prepaid carriers, some options offer the best pricing, and others focus on unlimited data or other special features.
Besides, prepaid recharge doesn't last forever. Most packages come with a set expiry, for instance, 30 days. Hence, whatever inclusions come with the recharge, you have 30 days to use or lose them.
If you exhaust your credit on a prepaid plan, you will need to recharge your account before using it again. Similarly, with a prepaid carrier, you can have free phones no credit card needed by paying upfront.
What Are The 7 Best Bad Credit Phone Plans?
1. AT&T GoPhone Plans
AT&T has its subsidiaries that offer data plans, yet it provides five prepaid plans directly under the parent company. Two plans give a limited amount of high-speed data for your smartphone, and the others offer unlimited 4G LTE data. There's also a fifth plan with no data for customers who still want to use an ordinary phone.
Below are AT&T's prepaid plans
For smartphone users, you can access a plan for $35 a month with 2GB of LTE data, unlimited text, and talk in the U.S.
The next level plan costs $50 a month, and it gives 8GB of 4G LTE data, including unlimited text and talks to Mexico and Canada, and use of the plan when you are in any of these countries.
The AT&T cheapest prepaid unlimited data plan costs $65 a month, or you can get the most expensive $75 a month plan that includes 10GB of high-speed mobile hotspot data and 5G access.
2. Sprint Unlimited Plus Plan
Sprint is one of the major US wireless carriers that has the cheapest phone plans with unlimited everything. Besides, for a limited time, you can save $20 per month for each line on lines 3-5 with the Unlimited Plus plan until 04/30/2021.
The Sprint Unlimited Plus Plan includes Unlimited Talk, Text, and High-Speed Data while on the Sprint network, Hulu and TIDAL services plus unlimited talk & text and 10GB of 4G LTE data in Canada & Mexico. It also includes 50GB of LTE data usage for mobile hotspot.
Spring Unlimited Plus Plan adds on
Unlimited Data plan includes unlimited domestic long-distance calling, texting, and high-speed data while.
Mexico and Canada with unlimited talk & text plus 5GB (Basic), 10GB (Plus), or Unlimited (Premium) of 4G LTE data included while traveling.
get global roaming for text and data in over 200 countries.
HD-quality video streaming at up to 1080p resolution, music streaming at up to 1.5 Mbps, gaming at up to 8 Mbps.
3. T-Mobile Prepaid Plans
T-Mobile has three prepaid free cell phone services for free unlimited everything that it offers to its customer. The first one is simply prepaid, which provides a limited size of high-speed data per month. The second is Simply Unlimited Prepaid, which offers unlimited 4G data speeds. T-Mobile upper prepaid plan is Simply Unlimited Plus, which packs unlimited 4G LTE data, and 10GB LTE mobile hotspot.
T-Mobile Prepaid plans summary
Simply Prepaid plan- Offers unlimited texts and talks, together with $40 a month for one line, with discounts upon adding more lines and 10GB of 4G LTE data.
Simply Unlimited Prepaid plan – Offers unlimited 4G LTE data, unlimited talk, and texts, and for $50 per month for one line, and discounts when you add extra lines.
Simply Unlimited Plus has all the above deals for $60 per month for one line plus added advantage of 10GB of LTE mobile hotspot and unlimited 3G hotspot.
You can add text, talk, and 5GB of 4G LTE data coverage in Mexico and Canada to both plans for $5 per month. Also, international calling for an addition of $15 per month.
Prepaid tablet, smartwatches, and hotspot packages can be added with as low as $10 per month for 2GB of LTE data each line, to $85 a month for 22GB of data.
4. Boost Mobile
Boost Mobile is owned by Sprint wireless carrier and has four plans to choose from, with discounts if you add extra lines to your account. Besides, it offers a stand-alone Wi-Fi hotspot plan as well, alongside with add-on international calling plans. Boost offers amazing plans, especially for those who are planning to save.
Boost Mobile's prepaid plans
$35 per month plan with unlimited texts and calls, together with 3GB data.
The other two plans all offer unlimited high-speed data, calls, and texts. They also cost $50 per month for 12GB of hotspot data and $60 per month with 30GB of data hotspot.
If you have an independent mobile hotspot, Boost Mobile has a prepaid plan that offers 50GB of high-speed data for $50 a month.
Add-ons for its plans include international phone insurance, phone services, and H.D. video streaming. All Boost plans now are inclusive of Boost Perks, which are exclusive deals and giveaways.
5. U.S Mobile
With US Mobile, you can select no contract cell phone plans depending on how much talk, text, and data you want. Pro talkers can get unlimited talk while having cheaper messages or data plans. On the other side, if you talk less, you can get 50 minutes for $2 a month, and focus your plan on texting/ data.
U.S. Mobile data plans
$4 a month, but can hike depending on your combination of data, text, and talk.
Unlimited plans with prices starting from $40 to $50 a month. With two speed tiers including the fast 5Mbps and Ludicrous with no limits.
Get hotspot support for your unlimited plans for an extra $5.
You select between the broadest LTE network coverage via Verizon or the network with the highest device compatibility via T-Mobile.
6. U.S. Cellular
U.S. Cellular ranks fifth-largest stand-alone wireless carrier in the U.S. Besides; it is a CDMA-based carrier with LTE coverage. This carrier is particularly suitable in rural areas, often offering service where there are few other decent options. It also has excellent free-roaming; hence travelers can take advantage.
Summary of prepaid plans at U.S. Cellular
The basic plan costs $30 a month, with unlimited talk and unlimited text but no data.
Then, $40 a month prepaid plans, which adds 5GB of LTE high-speed data.
An unlimited data plan costs $55 per month, with unlimited data, text, and talk. However, speeds are controlled at 5Mbps, and there might be some more speed throttling if you go over 15GB of data per month.
Unlimited Plus plan for $65 per month, which is the same as Unlimited, but with unlimited 1.5Mbps hotspot and talks to Mexico and Canada. Also, you access one Redbox movie rental every month.
All of these plans enable you to add unlimited talk and text to Mexico and Canada for an extra $5 a month.
7. Verizon Allset Prepaid Plans
Verizon Wireless is the U.S. biggest cellular carrier. While it doesn't divert lots of energy for its prepaid plans, it does offer several different options. You can either purchase your phone directly from Verizon or bring one of your own to its network.
Bear in mind that Verizon is a CDMA-based carrier, so if you want to bring your own phone, ensure it's compatible with its network. The following are the Verizon prepaid cell phone plans and all include a $5 discount for enabling AutoPay:
Talk and text only plan for $30 per month offering data, but only at 2G speeds.
The cheapest data plan for $40 a month, unlimited talk, unlimited text, and 5GB of LTE data
$50 a month with 15GB of data. Both offer mobile hotspot support, and the 15GB plan adds unlimited calls to Mexico and Canada.
The Unlimited plan for $65 a month offers unlimited calls to Mexico and Canada but does not provide mobile hotspot data though it can be added for an extra $5.
Loyalty discounts, saving $5 on most of the plans after three months, and $10 after nine months.
Bottom Line
If you have lousy or limited credit, it's usually economical to go with a prepaid plan. Many consumers are opting for prepaid cell phone plans regardless of their credit scores. In this case, you can choose the package that works best for you, and you can comfortably switch plans anytime.
Thankfully, there are cheap phone plans within your budget, but you have to be careful when choosing! Hopefully, the above discussion will help you choose the right plan.