How to Get Free Government Lifeline Internet – Available in your area
The internet plays a major role in business, entertainment, education, healthcare and many sectors that use it as a source of sharing and receiving information. Despite it being very important to Billions of people across the world, there are some who still don't have access to the internet. According to a report by the FCC, about 19 million Americans still lack access to reliable internet connectivity but there is a way you can get free Government lifeline internet in 2020.
Lifeline has been in existence for decades and seeks to provide a wide range of services to people of low income or the needy in society. Services like housing assistance, food stamps, and much more have helped many Americans to have access to basic needs and more. Also, lifeline services play a big role in tech with regards to closing the digital divide by working with companies to offer free Government phones, laptops and much more.
This article will guide you on how to get free government lifeline internet in a very simple way. You will also learn about the pros and cons of free internet among much other information across the article. Read below to learn more!
Who qualifies for free Government lifeline internet?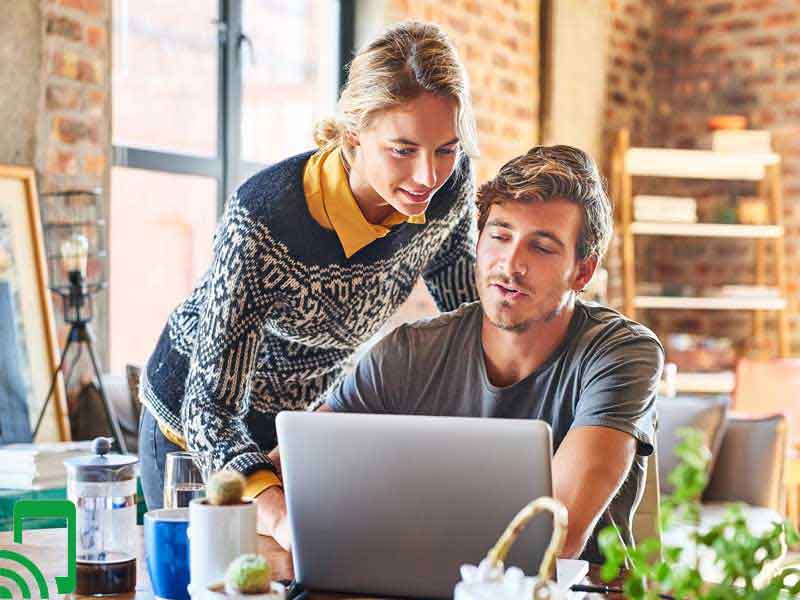 The application for free internet is somehow similar to that of a free Government phone application. There are two ways in which you can qualify for free internet;
i) Through a Government assistance program
If a member of your household participates in federal assistance programs, you can easily qualify for the lifeline internet program. Some companies, however, do not approve one document like Medicaid but rather several documents. Below are some of the programs that are likely to be accepted during the application process:
Federal Public housing assistance
Medicaid
Supplementary security income
Food stamps
Tribal programs for native Americans
ii) Through income
If your income is below 135% of the federal poverty level, then you can apply for the free Government phone. The guidelines also vary with the headcount in each household but in most cases, if your average household's income is below $34,000, you can qualify for the free internet.
What if I do not qualify for free internet?
If you have been to a free government phone stand near you and you seem not to be eligible, there are other alternatives to go for. Some companies offer discounts to eligible people, especially for seniors.
Having retirement benefits and being in organizations like the AARP are one step ahead to get discounts on the free internet. Some companies also offer discounts for Veterans.
How to apply for free government internet – A complete guide
The application process to get a free government internet and laptop is not technical and takes a very short time depending on whether if you follow the instructions during application.
Below is a simple guide in which you can follow to ensure you do not stress out when applying for the free internet:
Step 1: Choose a service provider
There are many ISPs to choose from across the US. Make sure to choose a service provider with:
Good approval ratings
Reliable customer care
Stable and quality internet within your area
They offer technical support
They offer zero or low costs for application
Step 2: Check eligibility
Earlier in the article, we talked about how you can qualify for the free Government internet. Make sure to check the company's requirements with regards to eligibility and if it accommodates low income of the projects you have participated in, then that's a green light for the application.
Step 3: Fill in the application details
The application can be done online or by visiting one of the company's retail store near you. You will be required to fill in a form and submit the required documents to prove that you are eligible. You can scan the documents and send them or simply send them to the company for approval
Step 4: Approval and installation
Once you are approved, someone from the company will be in touch with you. They will help you set-up the installation date for the free internet access for your household. You will also learn how you can re-certify for the free internet after one year of using it. The re-certification will work if you are still eligible.
Which are the best companies to consider for free Government lifeline internet?
If you don't know the right company to apply for the free government lifeline internet. I got you covered. These companies are also known for offering affordable and cheap internet with unlimited everything.
1) Spectrum
Spectrum offers free internet to eligible families across the States the cover. The internet comes at 30 Mbps per month and there are no contracts. This program is offered to people above 65 years. You can visit spectrum if you wish to apply.
2) Freedompop
Freedompop offers unlimited mobile hotspot plans and home internet at 4G connections to all eligible participants. The high-speed internet is offered at 1GB per month.
3) NetZero
Netzero offers affordable internet for up to 10 hours but the speed is limited to 1 Mbps. The application process is very simple and you never have to worry about any contracts. The internet can be perfect for light web connectivity.
4) Century link
Century offers cheap internet connectivity to all those eligible for the free lifeline internet. However, you should choose between broadband or cellular internet since you can't use both. You can apply at their website.
5) Kinetic
Kinetic is a lifeline assistance program offering discounts and credit per month to all eligible participants. All Wind stream subscribers will get discounts on their monthly plans for the internet. You can easily apply for credit through their online platform.
Bottom Line
Lifeline can be very important if you are looking to get free internet within your area. The application process is very simple and you never have to worry about contracts. You should also remember to re-certify every year if you think you still qualify for the free internet in your household. Following the steps mentioned in this article will give you a simple and sure way of getting the free Government lifeline internet!