Top 10 Internet Providers For Rural Areas In Mississippi (MS)
Following the U.S. Census Bureau 2014-2018 data, about 68% of Mississippi dwellers have an internet connection in their homes. However, in 2021, Mississippi got awarded $16M to intensify it's broadband internet connectivity to rural parts of the state, consequently helping about 2,000 residents access smooth internet connectivity. The big question of who offers Internet for rural areas in Mississippi gets addressed in this article, so worry less.
Whether you live in urban suburbs or rural, remote areas, your Internet should be sufficient and robust enough to support your online activities. Starting with VoIP, streaming movies, or online gaming, your Internet connection requires enough bandwidth to keep you up and running in your daily internet needs. Interestingly, there are several internet service providers readily available in the rural parts of Mississippi.
Recently, Mississippi became the 42nd well-connected state, having 91% of the population with access to broadband speeds of 25 Mbps or beyond. Besides, the most common connections of the Internet in Mississippi are Cable and DSL. Fiber-optic Internet is present in some metropolitan areas, although its spread is not very diversified. In summary, Mississippi residents have different service providers to choose from with other technologies for delivering your service.
What Is The Best Option For Internet In a Rural Area?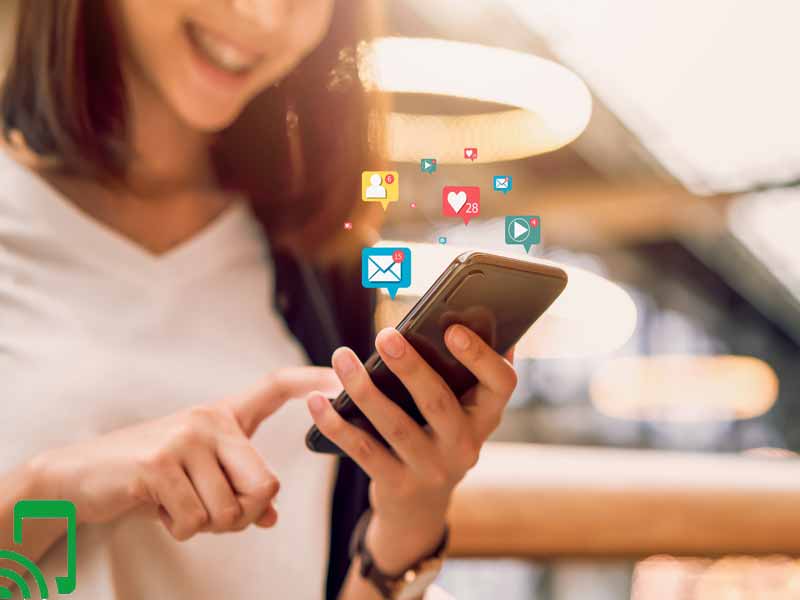 Several rural internet solutions exist to select from, although some options may not be available in your area. The most common internet options for rural areas include;
DSL
Satellite internet
Cellular hotspot
However, using a cellular mobile hotspot for your internet connection tends to be easy, but it's expensive, based on your carrier's data limits and overage fees. Plus, performance will be affected by the distance from the nearest cell tower. Dial-up is the cheap oldest technology option for customers having wired telephone lines but with no DSL service providers.
Generally, the most well-known internet connection types in rural areas are DSL, cable, and satellite. There are options like cellular hotspot internet, though it can be pricey, and dial-up, which still available, are also present in rural areas, but the common ones are the satellite, DSL, and cable. Fiber internet isn't well established in rural areas; it's widely available in many major cities.
Is It Possible High-Speed Internet Have In a Rural Area?
If you reside in a rural area, getting access to a reliable, high-speed internet network can be troublesome. However, achieving high-speed Internet in rural areas depends on the parameters you are looking for regarding where you live, speed, and price.
Fortunately, we will look at various rural internet options for you to consider the one with the speeds that suit you. If you are experiencing internet latency, you can try the following processes to troubleshoot the problem and increase your internet speeds.
How To Speed Up Your Internet In Mississippi, MS? 
A fast internet connection is necessary when connecting to a video conference, streaming video, or loading up your online shopping cart. On the other hand, the more devices you connect, the higher the speed you want for them to work seamlessly at the go.
You can use the unlimited wireless Internet for rural areas to deliver decent speeds. However, low internet speeds can happen for various reasons, of which the problem can go beyond your home. You can try these diagnostic steps to help you fix your problem.
Restart your devices occasionally
Control the number of devices connected at once
Upgrade to a faster internet speed plan or add a second internet line 
A Wi-Fi extender kit can increase your signal coverage over a larger area.
Cable Internet or Satellite Internet, Which Is Better, Mississippi MS? 
Cable internet is one of the common ways to connect to the Internet. This type of connection involves a signal traveling to your home via coaxial cable, the same as the one that delivers your cable TV service. Therefore, homes and neighbourhoods with an existing cable TV are also cable internet-enabled.
However, cable internet can deliver significantly increased speeds than satellite internet. Regarding internet speed, wired connections guarantee the fastest upload and download speeds. This is because the signals travel from the source to the destination without distractions.
On the other hand, satellite provides some of the fastest available Internet, with unlimited internet plans for homes in rural areas. Like every internet option, the satellite has some drawbacks such as soft or hard data caps, higher internet latency than cable technologies.
Best 10 Internet Service Providers In Mississippi, MS?
1. XFINITY
 Xfinity is available to approximately 99% of Mississippi residents and offers services to more than 20 million people across 40 states, emerging as one of the most widespread providers nationwide.
The company provides both cable and fiber plans. Besides being an internet service provider (ISP), it delivers Xfinity TV, Xfinity Mobile wireless service, Xfinity Voice phone service, and Xfinity Home Security services.
Moreover, with coverage reaching more than a third of U.S. households, Xfinity internet is an option for many, especially the rural areas, providing some of the fastest and cheapest plans. You can choose from up to seven plan options, options for unlimited data, and advanced Wi-Fi equipment. Plans include;
| Plan | Starting Price | Maximum download speeds | Starting price without contract |
| --- | --- | --- | --- |
| Performance Starter+ | $24.99 per month | 25 Mbps | $34.99 per month |
| Performance Select | $34.99 per month | 100 Mbps | $34.99 per month |
| Performance Pro+ | $49.99 per month | 200 Mbps | $49.99 per month |
| Blast! Pro | $64.99 per month | 300 Mbps | $64.99 per month |
| Extreme Pro+ | $74.99 per month | 600 Mbps | $74.99 per month |
| Gigabit | $84.99 per month | 1,000 Mbps | $84.99 per month |
| Gigabit Pro | $299.99 per month | 2,000 Mbps | N/A |
ADVANTAGE
High speeds leading to faster download and upload speeds
Low pricing
Access to million WIFI hotspots
Flexible internet plans
Widely available
DISADVANTAGE
Degraded signal over distance
2. AT&T
AT&T is among the big four wireless carriers in the United States with a strong pool of customer base and substantial network roots across the United States. Besides, AT&T is a leading internet, TV, and wireless provider, with DSL, fixed wireless, and fiber optic internet networks, streaming and satellite TV services plus broad 5G coverage.
Additionally, AT&T Fiber works on a 100% fiber-optic network, offering speeds of 100 or 1,000 Mbps where available. AT&T offers Internet, phone, and TV plans with AT&T internet plans starting from IPBB to Fiber; there are various packages and speeds to look at.
| Plan Name | Download speed | Monthly Start price |
| --- | --- | --- |
| AT&T Internet 100 | 100 Mbps | $35 per month |
| AT&T 100 Mbps Plan | 100 Mbps | $35 per month |
| AT&T Internet 300 | 300 Mbps | $45 per month |
| AT&T 25 Mbps Plan | 25 Mbps | $45 per month |
| AT&T Internet 1000 | 1000 Mbps | $60 per month |
ADVANTAGE
High customer satisfaction
Awesome promotional offers
Nationwide broadband coverage
Affordable pricing
Dedicated IPBB connections
DISADVANTAGE
Limited fiber coverage
Lower internet speeds in IPBB-only areas
3. SPECTRUM
Spectrum ranks the second-largest cable internet provider in the U.S., offering services to more than 100 million people across 42 states.
Spectrum provides Internet, TV, home phone service, and mobile over its broadband network. The company boasts of its unlimited internet service without data caps, and it strives to continue upgrading its cable to reach 10 gigabits per second (Gbps) internet speeds.
Moreover, Spectrum provides high-speed cable internet plans, essentially starting at 200 Mbps. In some areas, you can upgrade to faster Spectrum internet speeds, for up to 940 Mbps. Whether you select high Internet speeds or a cheaper option, Spectrum has a suitable internet speed at the right price for you. Plans include;
| Plan Name | Download speed | Monthly Start price |
| --- | --- | --- |
| Spectrum Internet | Up to 200 Mbps | $49.99 per month |
| Spectrum Internet Ultra | Up to 400 Mbps | $69.99 per month |
| Spectrum Internet Gig | Up to 940 Mbps | $109.99 per month |
ADVANTAGE
No data caps
Parental controls
Access to 500,000+ wifi hotspots nationwide
No contracts
4. EARTHLINK
EarthLink offers unparalleled internet speeds and reliable access in all areas across Mississippi. You can enjoy fast Internet speeds up to 1000 Mbps with EarthLink, the most incredible available internet option is Earthlink's DSL service.
Those residing in rural and suburban areas will most likely be served with EarthLink DSL service, while those residing in urban areas use the fiber-optic service. The plans are;
| Plan Name | Download speed | Monthly Price |
| --- | --- | --- |
| High-Speed Internet 3 Mbps | 3 Mbps | $39.95 |
| High-Speed Internet 6 Mbps | 6 Mbps | $44.95 |
| High-Speed Internet 12 Mbps | 12 Mbps | $49.95 |
ADVANTAGE
Unlimited Data
Customizable Plans
Security by EarthLink Secure
No data caps
No throttling
5. CENTURYLINK
CenturyLink delivers internet service in 36 states, serving more than 16% of U.S. households, or about 52 million people. CenturyLink is well-known for providing high-speed Internet for heavy internet users, phone, and TV services to residential customers, and it offers telecommunication services for businesses. On top of providing broadband access using the digital subscriber lines (DSL), CenturyLink is also gradually expanding its fiber-optic network.
CenturyLink Fiber Internet provides enough bandwidth for streaming movies and TV shows, playing online video games, and downloading your favorite music and podcasts, all without compromising performance. For families who need high-speed Internet, CenturyLink DSL also provides a good deal, with no-contract terms. Plans include;
Read More: CenturyLink c1100t Specs. Stop by our review of the c1100t Wifi Router to see the best (and worst) features!
| Plans | Download speed | Monthly Price | Connection Type |
| --- | --- | --- | --- |
| CenturyLink Internet | 100 Mbps | $49 per month | DSL |
| Fiber Gigabit | 940 Mbps | $65 per month | Fiber |
ADVANTAGE
24/7 Technical Support
Price for Life on DSL internet
No contracts or cancellation fees
Bundles with DIRECTV
DISADVANTAGE
Limited availability in rural areas
6. FRONTIER
Frontier operates on a DSL or fiber-optic network to offer Internet, TV, and phone services. Frontier FiberOptic Internet provides you with internet speeds to handle your gaming and upload to streaming on several devices. Plans include;
| Plan Name | Download speed | Monthly Price |
| --- | --- | --- |
| Vantage Internet (Fiber/Hybrid) | 6 Mbps | Starts at $24.99 |
| High-Speed Internet (DSL) | 6 Mbps | Starts at $27.99 |
| Fios 50/50 Mbps (Fiber) | 50 Mbps | Starts at $29.99 |
| Vantage Premium (Fiber/Hybrid) | 115 Mbps | Starts at $34.99 |
| Fios 500/500 Mbps (Fiber) | 500 Mbps | Starts at $39.99 |
| Fios 1Gig Service | 940 Mbps/880 Mbps | Starts at $74.99 |
ADVANTAGE
Fast download and upload speeds
Unlimited data with no hard data limits
Secure and reliable high-speed internet connection
No hidden monthly fees
No data capsor overage charges
7. WINDSTREAM
Windstream is the sixth-largest DSL provider in the U.S, serving the rural and suburban communities in 18 states, including Mississippi state. Windstream also provides fiber optic internet service in some areas, which delivers speeds up to 1,000 Mbps in larger towns and cities. Also, Windstream Kinetic providers high-speed DSL internet access to rural residents. The plans are;
| Plan Name | Speed Range | Starting Price |
| --- | --- | --- |
| Kinetic Internet 25 | 25-33 Mbps | $37 per month |
| Kinetic Internet 50 | 34-72 Mbps | $37 per month |
| Kinetic Internet 100 | 73-125 Mbps | $37 per month |
| Kinetic Internet 200 | 126-232 Mbps | $37 per month |
| Kinetic Internet 300 | 233-375 Mbps | $47 per month |
| Kinetic Internet 400 | 376-450 Mbps | $47 per month |
| Kinetic Internet 500 | 451-799 Mbps | $57 per month |
| Kinetic Internet 1,000 | 800-1,000 Mbps | $67 per month |
ADVANTAGE
No annual or early termination fees
No data caps
Widely rural availability
8. VIASAT
Viasat ranks the second largest satellite provider in the United States in terms of coverage area and is a widely available service option for homes in rural areas. Viasat satellite internet (formerly Exede) makes the rural Internet easy, fast, and affordable and provides service to urban and suburban areas that other providers are underserved.
However, Viasat satellite internet provides businesses in rural areas with the fastest speed. With Viasat Internet, you and your employees can experience high-speed Internet with Mbps up to 12mbps – 100mbps.
| Plan Name | Download speed | Monthly Start price |
| --- | --- | --- |
| Viasat Unlimited Bronze 12 | 12 Mbps | $90 per month |
| Viasat Unlimited Silver 25 | 25 Mbps | $100 per month |
| Viasat Unlimited Gold 30 | 30 Mbps | $150 per month |
ADVANTAGE
Nationwide availability
More data for the price than HughesNet
Recent speed upgrades
9. HUGHESNET
HughesNet is among the biggest satellite internet providers in the United States and delivers coverage across all 50 states.
HughesNet is an excellent internet option for rural Mississippi areas. The speed levels on HughesNet plans can beat services like Cable or Fiber internet, but with the development of their upgraded "Gen 5" satellite, HughesNet plans have gradually been getting faster.
Besides, HughesNet provides the best value on satellite internet since it offers you the most speed at the lowest price. The following are the available plans.
| Plan Name | Download and Data Threshold | Monthly Start price |
| --- | --- | --- |
| HughesNet 10 GB Plan | 25 Mbps / 10 GB | $50 per month |
| HughesNet 20 GB Plan | 25 Mbps / 20 GB | $60 per month |
| HughesNet 30 GB Plan | 25 Mbps / 30 GB | $90 per month |
| HughesNet 50 GB Plan | 25 Mbps / 50 GB | $140 per month |
ADVANTAGE
Free installation upon leasing
Offers data bonus zone
Widespread rural availability
Lower cost than mobile LTE
Streaming-capable Internet speeds
10. CYBERONIC
Cyberonic's rural broadband internet availability is now accessible nationwide. They offer a robust wireless internet connection with less latency that is much lower than satellite, which supports online gaming and VPN connections. Cybertronic offers fast, affordable broadband for users that require fast download speeds and uptime reliability. 
Through a partnership with major carriers, this provider offers nationwide coverage for all broadband access such as Satellite, Wireless, Cable, Ethernet Over Copper, Ethernet Over Fiber, MPLS, DSL, Integrated T1, Bonded T1, T3, Fixed Wireless and other telecommunication, network, and phone services at the lowest prices. Today, Cyberonic offers countless customers IP services, including national restaurant chains, government, legal, residential, department stores, and many other sectors.
Plans and pricing
Monthly recurring subscription for $119.00
Activation fee costing $249.00
Download speed of up to 3 Mbps
Upload Speed of up to 1.5 Mbps
Static IP(Optional) 1 for $10 monthly
Daily download allowance with no data cap
ADVANTAGE
Scalable Internet connectivity
Low latency for VPN and gaming applications
7 days a week Toll-Free help desk
4G LTE speeds up to 40 Mbps
Business-class hardware and support
Bottom line
Finding reliable, high-quality Internet in the rural areas of Mississippi State MS can be a challenge. However, living in a rural part of Mississippi offers a lifestyle that is merely different in metropolitan areas.
Some drawbacks include poor choices regarding the best internet providers and speeds for rural areas in Mississippi. Numerous internet service providers offering dif1ferent internet technologies have been on the rise, offering easy internet access in every part of Mississippi.
If you are a resident ailing from the Mississippi regions, you can quickly and affordably get the best provider that suits your internet needs at the personal or business level. The above list of the best ISP in Mississippi will help you gather the right information for sound decision-making.