The Unlimited 4G High-Speed Internet Service With Plans For Home
Internet, essentially high-speed internet, has become quite an essential tool, especially in our homes. With the new normal that has been developed, thousands of people worldwide have adopted the working from home policy. This, therefore, implies that if you choose to work from home, then complete 4G internet service or your home is not an option. Instead, it is a necessity. The 4G home internet in context is high-speed internet delivered through cellphone towers and mobile networks using 4G LTE.
Suppose you stay in the remote areas of the country. In that case, poor internet connection might pose a significant challenge due to various underlying factors such as distance from the towers, hills, and so much more. You no longer have to worry about this issue since the 4G home internet service is an excellent solution to this trouble, with T-Mobile, AT&T, and Verizon being the three best carriers. The 4G home internet service plans are also way cheaper than the satellite internet plans and offer much more data than its counterpart.
This article will give you insight on what you need to know about the 4G unlimited internet service that will revolve around: the best 4G internet plans, the best internet service providers depending on price, flexibility, setup, and so on. You will also find out what you need to get the 4G LTE internet and if you will need to use WiFi if you have an unlimited data plan. Allow us to walk you through this journey!
What is 4G LTE home internet?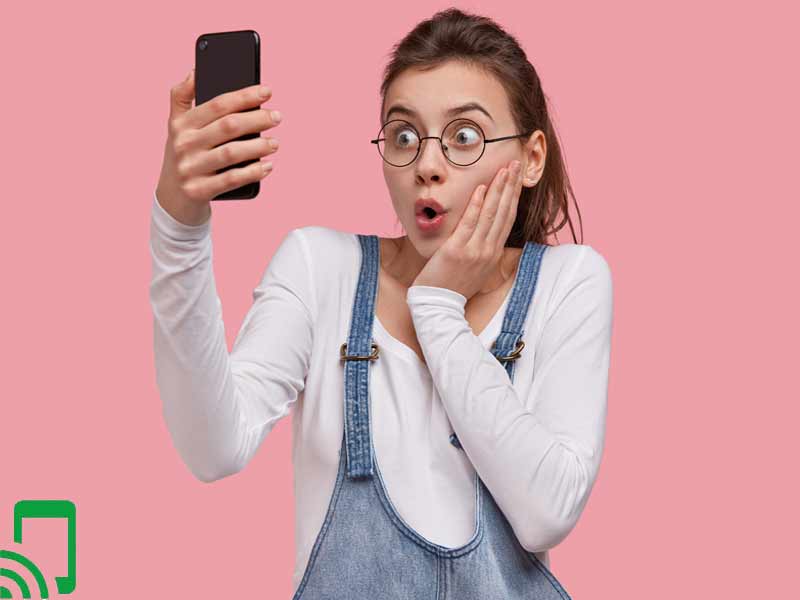 4G LTE home internet is an internet service that offers superior, high security, standard, and high-speed wireless cellular network. Provided that a good LTE signal is available, the 4G LTE is highly reliable thanks to the fact that it has higher bandwidth and rapid connection that would be best for heavy applications. You no longer have to worry about working or studying from home anymore.
The 4G home internet service does not require any wired network or cable, so if you live in a rural area, this might be a great solution. 4G home internet offers more data, faster speeds than 5Mbps, and lower prices than satellite internet. It provides the best and more reasonable unlimited internet plans or home.
What are 4G high-speed internet plans?
4G high-speed internet plans are data plans that are offered by various internet service providers. Most of the companies that provide 4G home internets are Mobile Virtual Network Operators that are mobile carriers that offer very budget-friendly mobile cell phone plans via cellular data.
These 4G high-speed internet plans may vary from carrier to carrier but usually range between $40- $100 depending on the provider and the benefits you get from selecting a specific technique. We will sample some of the available plans from certain providers for you here in this article.
Best 4G LTE home internet Service providers
There are quite some 4G LTE internet service providers that are available across the states. This might pose a significant challenge when it comes to choosing the best provider based on your preferences. Here, we have sampled the best five providers based on the price, flexibility, setup, and so much more.
Based on the research that we conducted, here is what we came up with.
1) Lowest Price: Verizon LTE Home Internet Plan)
Compared to its counterparts, Verizon LTE emerged as the provider with the lowest price in the market. Now available in 48 states, this could be your best resort if you look into getting breakneck internet speeds at a lower cost. The LTE home internet service offers data with 25Mbps as the least, and 50Mbps as the highest download speed, unlimited data, and zero data usage caps.
With LTE, home internet costs as low as $40 per month; if you are already on a monthly plan that costs $30 or more. If you do not have a Verizon wireless plan, you do not have to worry because you also can stay connected at a monthly fee of $60 per month. The prices reflect a $10 discount from autopay and paperless billing.
Do you know that with Verizon LTE home internet, the highest plan comes with unlimited data and an additional 75GB premium data that gives you faster speeds at peak traffic hours? This is precisely why we guarantee you no data cap with Verizon LTE.  
An LTE home router that costs $240 or $10 per month for 24 months if you prefer the company's device payment plan is also required. The installment plan will attract an additional $10 credit on your bill or each of the 24 months.
The internet speeds from Verizon LTE home internet are fast enough to support most of the typical activities such as social media, video conferencing, online streaming and shopping, online banking services, and so on, for small households.
PROS
Quick and easy to setup
Wireless connection
Unlimited data
Lowest price
CONS
It is not portable
The equipment cost is relatively high
2) Most flexible: UbiFi Home Internet Plan
This serves as the most viable option for people in rural areas or remote regions with very few or no internet service providers. UbiFi offers reliable and high-speed internet services via 4G LTE through the AT&T cell phone towers. With many other mobile virtual network operators in the market, UbiFi stands out due to its reasonably priced monthly fees, zero data caps, and no throttling. UbiFi also passed the test due to its strong signals and great coverage as it is available almost throughout the US.
The Simply Unlimited Plan, which is the only plan that UbiFi offers, costs about $99.99 per month. That price might sound quite ridiculous, but best believe it is the most affordable plan compared to all the other mobile virtual network operators in the market.
The average internet speed ranges from 15Mbps to 25Mbps, which is quite impressive because this is in the remote areas where the rates could be as low as 3mbps. The speed could guarantee you most of the online tasks being done without worrying about prolonged internet speeds.
A MOFI SIM4 LTE Gateway is a device that is required to make the internet perform best. The device comes pre-configured and activated, ready for use, and costs about $314.99. It can support over 20000 devices connected simultaneously and has ultra-wideband 4G LTE antennas that guarantee you better signals from the towers.
PROS
Great service coverage
No data caps
It is portable
No contract
CONS
Deprioritization in cases of excessive use
Expensive to set up
3) Most effortless setup: Ladybug Wireless Home internet plans.
Ladybug is a mobile virtual network operator that offers 4G LTE home internet services in remote areas. Ladybug provides high-speed internet services in rural areas where there is some inadequacy in infrastructure. The cellular signal is available everywhere.
Ladybug is not a satellite, DSL, cable, or fixed wireless; the modem connects to the cellular signal tower through AT&T and then connects you to the mobile internet. The good thing about ladybug is that it does not affect your current cell phone plan. You also do not have to get a cell phone from them to enjoy these internet services.
Ladybug has average speeds of 20-30Mbps for downloads and 8-13Mbps for uploads. However, this can vary based on the proximity and strength of the signal that is received in your home. This speed works great for most online activities, including gaming. Downloading games that are above 30GB may, however, be an issue.
Being the easiest to set up, all it entails is inserting the sim card in the modem that comes already inserted for you. All you need is to call customer service once you receive your shipment to activate the service, attach the antennas, and plug it in. this should typically take you less than an hour!
The data plan offers unlimited high-speed data and costs $94.99 per month. A modem is purchased upfront and costs $429.98, and this cost includes the first month of service and the modem that comes with the sim card inserted.
PROS
No contracts
Portable
Quick and easy setup
Reliable customer service
CONS
Quite an expensive modem
Lower data speeds
4) Runner-up: T-Mobile Home Internet
T-Mobile LTE home internet service offers customers access to broadband contract-free internet services at relatively low prices. T-Mobile internet provides 4G internet services to customers in rural areas in about 450 states and towns across the US. T-Mobile is still expanding thanks to its recent merger with Sprint rapidly.
With speeds of about 25Mbps, you get unlimited data for all your online needs with T-Mobile. Things get simple with T-Mobile as it has one mobile plan that costs $50 per month, which serves as a pretty good bargain for internet service in the rural area.
What's more? You do not require any fiber infrastructure or expensive cables and wiring to get you connected to the internet. It merely delivers a wireless home internet connection using a cell phone data network as long as you have mobile phone service at your home. There is also no installation cost as it has a plug-and-play setup.
PROS
No contracts are required
Low price guarantee
Unlimited data
Wireless connection
CONS
Limited coverage
Not portable
5) AT&T Fixed Wireless Internet
Stream, surf, and download with confidence with the AT&T fixed wireless internet that delivers high-speed internet service to rural homes. However, this service is not similar to a portable internet device or hotspot as it includes a home router and an outdoor antenna.
A professional installer will be sent over to your house to help you with the setup on signing up. The service requires an outdoor antenna positioned to obtain the highest possible signal strength to be mounted on the roof. An ethernet cable runs through the attic to the position where you want your router to be placed.
The service has average download speeds of 40Mbps and an upload speed of about 21Mbps that are quite efficient, considering it is in a rural area.
AT&T offers a generous 215GB monthly data cap. If, for instance, you exceed the data cap, an additional fee of $10 charged for every 50 GB. The average data cost is about $60 for 420 GB of data per month.
AT&T internet supports most of the internet activities such as online gaming, streaming, social media, and web surfing.
PROS
Reliable speeds
Professional installation provided
Wireless internet
Supports multiple devices
CONS
Not portable
Quite expensive
Is there any reason to use WiFi if I have an unlimited data plan?
There is no need to use WiFi if you have unlimited data plans if you do not do cumbersome internet activities. However, WiFi is way faster than roaming connections, and there are more downsides of mobile data to WiFi, with most providers reducing your speed once you use data past the threshold. If you can use WiFi, then do it.
What do you need to get 4G LTE internet?
Getting 4G LTE internet is pretty much straightforward. You will need a 4G Home Internet Plan and a compatible modem.
The Mobile Virtual Network Operator usually offers the modem, and you have to pay for the required equipment upfront. The cost of purchasing the equipment is relatively high, but you are guaranteed much better service.
There is also a Bring-Your-Own-device option that is available from some of the providers. This option will only require you to purchase a sim card, therefore reducing your cost of equipment.
Our Verdict:
If you use a lot of data, we recommend that you get 4G LTE as it serves as a perfect substitute to satellite internet.
Bottom Line
Poor internet connection should no longer be an issue to you while all you need to do is switch to the 4G home internet service, especially if you are in the rural areas. Get all your online tasks done and unwind with an online game after a long day with this home internet service at the comfort of your home!
Switching to 4G home internet would be the best decision to make as we start this new year!