Unlimited Internet Plans for Home- 7 Best Providers
Internet access is an important aspect of daily life in every American household. Following the U.S. Census Bureau, approximately 90% of all homes possess a high-speed internet connection. However, when determining which unlimited internet plans for home is the best, there is one undebatable objective factor to be considered, even way beyond the amount of unrestricted data the plan offers. Ultimately, coverage is the most paramount factor to consider when looking for an internet solution for your home.
That said, choosing the best home internet providers is a no walk in the park journey. Usually, there are many different options for internet service providers that make it hard for choosing your favorite plan. For this reason, we have climbed the mountain and simplified the process by providing a list of the best-unlimited internet plan providers in your location, to help you make an easier and quick decision. Some of the providers include AT&T, Verizon, T-Mobile among others.
Most importantly, there are multiple options for internet reception in your home; you have to be well informed about selecting the best-unlimited internet plans available on the market. You can look at how to get internet without cable or phone line to minimize your expenses. On the other hand, the best-unlimited internet plan should offer you all the talk time, texting, and data. Other important perks include LTE hotspot data, travel benefits, and HD video streaming.
How Do You Choose The Best-Unlimited Internet Plan Provider?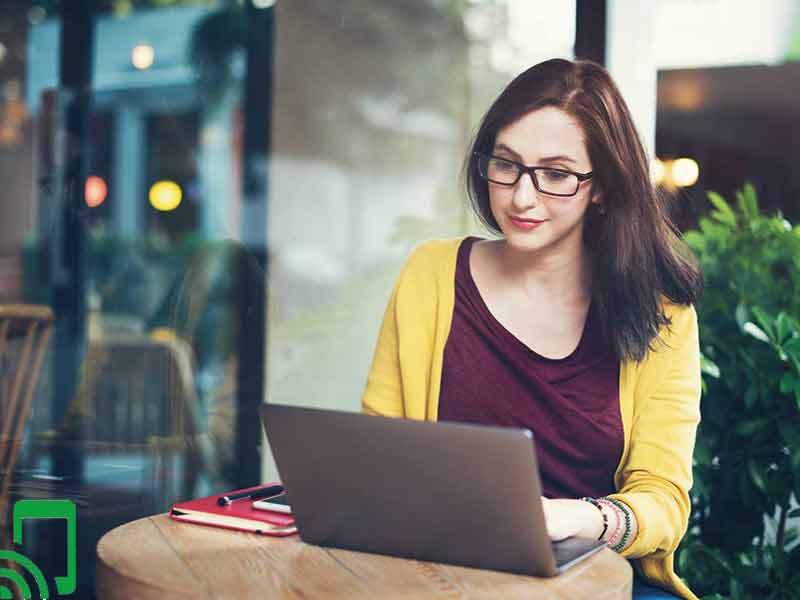 i) Know which internet plans are available in your area
The easiest way to find out what providers are in your area is by using a ZIP checker. You just need to put in your ZIP code, and all the available internet providers and plans near you will pop up.
ii) Set your monthly budget
You have to determine the maximum budget to spend on the internet each month so that you don't spend more on a package that you don't need. However, if your desirable home internet plan doesn't suit your wallet, you can consider some of the cheap cable and internet packages.
iii) Determine how much download speed you want
The activities of internet users in your home will determine the speed you require in an internet plan. If you have a pool of heavy data users and gamers in your home, you require an internet plan that offers the right amount of high speed like 300Mbps. If your internet needs are just for basic surfing, you can settle with just 25Mbps.
iv) See if you can save by bundling
You can combine services like phone, TV, and home security with your internet to save on your monthly bill. You can check on the cheapest TV and internet packages to know of some of the bundling options available.
What are the 7 Best Providers for Unlimited Internet Plans for Home?
In every home, there must be a dire need for internet access and due to the increased need for internet use; it can end up being expensive. For this reason, this discussion will help you have peace of mind when determining the best internet providers for your home.
There are numerous unlimited options offered by different providers including the major as well as the mobile virtual internet providers. If you are on a tight budget, you can learn how to get free internet at home without paying, meanwhile, let's have a look at the following list of providers for the home unlimited internet plans;
1) Verizon Get More Unlimited Plan
Verizon's Get More Unlimited plan costs $90 per month for an individual line and $220 per month for four lines. This plan offers 75GB of unrestricted data, after which speeds may get reduced when the network becomes congested.
Besides, it provides 30GB of mobile hotspot, which speeds reduce to 600 kbps after. You can enjoy Verizon's 5G networks, and 0.5GB of 4G LTE data in Canada and Mexico, which reduces to 2G after.
Other features
HD (720p) video streaming
Access to Verizon's 5G network
International texting to 200+ countries
Apple Music included for free
One year free of Disney+
One month free of YouTube TV
50% off a data plan for another device, like a tablet or wearable
2) T-Mobile Magenta Plus Unlimited Plan
T-Mobile's Magenta Plus unlimited plan is an ideal option for frequent travelers and flyers. The plan costs $85 per month for a single line and $200 per month for four lines. However, this plan doesn't offer the most unrestricted data, but 50GB is enough for most people.
This plan doesn't feature unlimited mobile hotspot plans, but it offers mobile hotspot data of 20GB, plus unlimited talk, text, and 5GB of 4G data in Mexico and Canada. Additionally, you can access T-Mobile's 5G network, and enjoy unlimited texting abroad.
Other features
HD (720p) video streaming
256 kbps data speeds abroad
Netflix Standard and Quibi free for a year, then pick one to keep for free
No surprise fees and taxes
Free texting and unlimited in-flight Wi-Fi
3) AT&T Unlimited Elite
If you are looking for the most unrestricted data, AT&T's Unlimited Elite offers you the most at $85 per month for a single line and $200 per month for four lines. Interestingly, this plan offers 100GB of unrestricted data, and beyond 100GB, the speeds get reduced when the network becomes busy.
You can get 30GB of mobile hotspot, and after data, limit speeds reduce to 128 kbps. This AT&T's Unlimited Elite plan allows you to access AT&T's 5G network.
Other features
HD (720p) video streaming
International texting to 120+ countries
HBO included
4) Sprint Unlimited Premium Plan
Sprint's Unlimited Premium plan provides some amazing benefits for $80 per month for a single line and $180 per month for four lines. This plan can be a better option if you reside around the eastern US or major cities.
However, you can enjoy unlimited data, with slowed speeds whenever the network is congested. Besides, the Sprint's Unlimited Premium plan offers 100GB of 4G LTE mobile hotspot data, unlimited talk, text, and 4G LTE data in Mexico and Canada
Other features
"Full" HD (1080p video streaming)
Access to Sprint's 5G network
Free Amazon Prime included
Free Hulu included
Free Tidal music streaming included
Free Lookout Premium Plus device security
5) Frontier Unlimited Plan
The above ISP offers DSL internet at a cheap price free of contracts. The coverage is available in 35 states that serve the rural and suburban markets with Florida, California, and Connecticut leading the current coverage. Frontier also provides Fios coverage from Verizon which is present in most suburban cities.
However, the Frontier Unlimited Plan costs as low as $28 per month with max speeds at 6 Mbps. This is suitable for single-user homes and light internet browsing. The plans extend from basic broadband 12 Mbps up to Fios internet up to 940 Mbps. Interestingly, you can bundle Frontier with TV and voice plans to lower your monthly bill.
6) Cox Unlimited Plan
Cox claims to provide the largest nation's WiFi network with over 650,000 hotspots ready for customers. Cox Communications coverage spreads in 15 states with Phoenix, Las Vegas, and Oklahoma City emerging as the largest cities with widespread coverage. All Cox Internet plans comprise 1TB per month of data consumption, and prices begin at just $29.99 per month.
Additionally, Cox provides five different plans having speeds that begin at 10 Mbps and max out at 940 Mbps. Therefore, you can always get an internet connection that suits your needs. Cox is also among the best three providers on the Netflix ISP leaderboard, thus you can seamlessly stream your favorite TV shows, movies, music, and more. Also, you can find out the best satellite internet for gaming and compare the best.
You can combine your internet with other services provided by Cox, such as cable TV, phone services, and home security packages. Cox also offers ten email accounts included in all plans with at least 2GB inclusive in your service.
7) Suddenlink Communications Unlimited Plan
Suddenlink provides internet service in 19 states with extensive coverage spread across the rural areas of West Virginia, Texas, and Louisiana. However, Suddenlink guarantees affordable and high-speed internet in areas where the major providers don't offer coverage. In combination with cable broadband, Suddenlink also avails fiber internet service in select locations.
Suddenlink has four different packages starting from just $19.99 per month with minimum speeds of 20 Mbps. The top tier internet package includes 1,000 Mbps with unlimited data costing $69.99 every month. The top three packages comprise a "Price for Life" provision that locks in your base internet cost for current residential customers.
In addition to the internet, you can utilize Suddenlink for landline phone connections, having unlimited local and long-distance calling, television services, plus home security monitoring.
Bottom line
Finding the best providers of unlimited internet plans for a home can save you money and time. This article has provided the top internet service providers that will be suitable for your home internet needs. Depending on your needs, you can pick any of the above service providers that you think will be the best for internet requirements. We believe that the above research will save you the struggle of analyzing the best ISPs, and help you choose wisely.