How to Get WiFi at Home Without Cable
The internet is gradually becoming a necessity in our day to day activities such as entertainment, schoolwork, shopping, among others. Back in the days, the internet was referred to as luxury and was limited to certain people; currently, you can easily access it on your smartphone. Although it is becoming a necessity, the internet service providers charge high fees on the service to enjoy a fast internet connection. If you check the various statistics taken, it shows an average person pays over $50 per month to enjoy the internet connection, unlike in the days it was averaged around $10 per month. Do you want to cut off the bill? Worry no more as you are in the right place as you will see how you can get Wi-Fi at home without cable.
Various households are currently shifting to online streaming rather than traditional cable TV, hence a rise in demand for internet services. You can note that many people are taking advantage of the free Wi-Fi offered at the libraries, cafes, restaurants, and motels to save on the data allocated to them. Even though the demand is rising, not all people want to get wireless home internet via cable but instead on totally wireless. Since you are tied to the cable, it isn't that sufficient, and you will have to subscribe to the TV services that come with it. Later on in the article, I'll take you through some of the advantages of cutting off from the cable services.
Most of the residents find it hard to cancel the free cable TV since most of the companies offering cable TV tie it to the internet services. At times it can be challenging to find such companies that offer internet access only, but you need to worry about it as you are in the right place. In this guide, you will get to know how to get Wi-Fi at home without cable and the various providers that offer such services. Let's check them out.
Benefits of Wireless Internet over Cable internet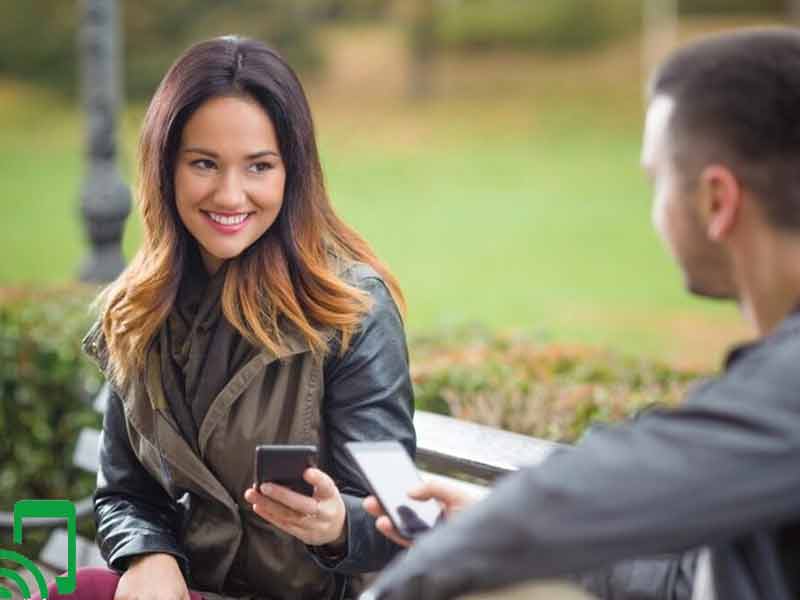 Before you go looking for the best internet without cable or phone line, you need to know some of the advantages of subscribing to their services. Here are some of the benefits you get once you subscribe and why it's better than cable internet.
i) Secure
Unlike the cable connection that's prone to vandalism as compared to a wireless connection. Once the cable connection is interfered with at any point, you won't have access to the internet and have to call the service provider to fix it up. With wireless home internet, you won't have any vandalism incidents as it's transmitted through waves.
ii) Mobility
The cable internet, you have to connect it to a specific switch or hub, and with the wireless internet, it allows you to place it anywhere anytime. With the wireless connection, you get fast internet speed anywhere within a range of 100ft range. For the cable internet, you need to be at a particular point to enjoy the internet.
iii) Fast internet
If you compare both the wireless and cable internet, the wireless internet is fast and reliable. You get to enjoy the quality streaming of your favorite TV show as compared to cable internet.
iv) Connectivity
Unlike the cable internet, where it's limited to a certain number of users, the wireless is unlimited. Cheap cable and internet packages have a limited number of ports for devices to connect to. If all the ports are occupied, some of the different tools will be left out. With the wireless internet, you get to connect all your devices to the connection, but your internet speed may reduce.
v) Cheap setup cost
Thewireless internet connection is affordable as there aren't any wires or cables required to be set up, and most of the internet providers offer free installation. Cable internet, you have to cater to the cables, and you will need to hire a professional to set it up for you.
The service becomes expensive, especially if you live in an area with fewer homes, so the company has to tap it at a distance.
How to find internet providers in your area?
You are probably wondering where these internet providers are? The main reason as to why these internet service providers don't know is that there is a lack of competition in the broadband service field. The limited options make it difficult for those searching on how to get Wi-Fi at home without cable.
You can either opt for DSL providers or go for a genuine standalone wireless provider. The best way to find the ideal internet provider is by searching on the web "internet providers near me" alongside your zip code and exploring the various companies.
The best way to get Wi-Fi at home without cable
1) Google Fiber
As you all know, Google rules the internet in this current generation, and they offer some of the best wireless home internet plans in the USA. The only limitation is that you have to be on the West Coast to enjoy their services. In certain areas, one must either live in an apartment or condo to get to connect their services. Here are the two standard plans available at Google Fiber;
a) Fiber 100
It is one of the most subscribed to packages, and people love it. You get 100 Mbps for only $50 a month. You get a reliable connection and are suitable for streaming since Google offers both internet and TV service. The good thing about this plan is that it isn't a must you enter into a contract with Google.
b) Fiber 1000
The Fiber 1000 plan, you get 1000Mbps, and this plan allows you to connect to up to 10 devices to the network. If you love streaming on high quality your favorite TV show, then Google Fiber 1000 got your back. The fast streams let you download HD movies in a few minutes. There is no data cap in this plan in this plan, and you aren't required to enter into any contract at all.
2) Boost Mobile
Boost Mobile is a Mobile Virtual Network Operator (MVNO) that offers both mobile plans and internet services. You get to enjoy smooth internet services thanks to the mobile Wi-Fi hotspot too. The ideal plan that you can go for is the 50GB of data for $50 per month.
Boost Mobile uses a 4G cellular network, and instead of it being at home alone, you can bring it anywhere with you. You are required to purchase a broadband device from Boost Mobile to use their mobile hotspot Wi-Fi services.
3) Xfinity Comcast
Comcast is a well-known company as it provides cheap cable and internet packages in various states and households. Unlike other cable companies, Comcast lets you choose an internet bundle only, and the Xfinity internet plans don't require one to opt for the Comcast low income cable TV contract.
You can get 100Mbps for $40 per month, and it allows you to connect to up to five devices simultaneously with a one-year contract. If you don't want to be tied to a contract plan, then you can pay $45 for thirty days, and you get to enjoy speeds of up to 20Mbps.
Xfinity provides you with a modem that a one-time payment of $35. If you need cell phone plans, Xfinity has plans for as you get free unlimited text and Talktime and open access to their various Wi-Fi hotspots.
4) Verizon Fios
I know Verizon is among the leading mobile carriers in the Us, and you are wondering how it is here. Verizon Fios is a telecom company that solely distributes internet packages to its customers. Unlike other companies that offer internet and cable services,
Verizon Fios offers reliable and fast internet services to its customers. Although it offers high internet speeds, it is limited to individual states. The states are;
New Jersey
Maryland
New York
Delaware
Washington DC
In general, Verizon is exclusive for individuals living on the East Coast. Here are some of the packages the company has to offer.
a) Verizon $39.99 plan
This plan, you get to enjoy 100Mbps internet speed to stream your favorite TV shows and engage in the online gaming community. However, one must commit to the one-year plan and can't back out, but such speeds why back out. You can go to the two-year plan where you get a discount of $10 per month.
b) Verizon $79.99 plan
The Verizon $79.99 plan, you get to enjoy 940Mbps internet speed, and id ideal if you are working from home and need to stay connected at all times. Same as the above plan, you have to agree to the one-year Contract and an extension to the two-year plan.
5) FreedomPop
You get to enjoy internet access via hotspot. Although a hotspot is a wireless access point available in public, you can access it in your home. At Freedom Pop, you get to choose an ideal plan from a variety. Here are the different plans the company has to offer.
a) Basic plan
The plan is free. Yes, the plan doesn't charge a dollar, and you get 500MB of data per month, and any additional data is charged at $0.02 per MB. The plan lets you access the 4G network only, and it is a legit way to get free internet at home without paying.
b) Pro 500 Plan
Like the basic plan, you get 500MB at $3.99 per month. In the Pro 500 plan, you get to enjoy both 4G and 3G networks, and for any additional data, you get a charge of two cents per MB.
c) Premium 3GB Plan
You get 3GB of data for $28.99 per month on both 3G and 4G access. If you surpass the 3GB, then you will be charged $0.015 per MB.
d) Premium 4GB Plan
It gives you both 3G and 4G access, and you get 4GB of data. The plan goes for $34.99 per month. Any additional data will cost you $0.015 per MB.
e) Premium 5GB Plan
You get 5G of data with both accesses to 3G and 4G networks. You get to pay $39.99 per month, and for any additional data, you will pay $0.015 per MB.
f) Premium 10GB Plan
It is the most effective plan the company has to offer. At only $74.99 per month, you get 10GB of data with both accesses to 4G and 3G internet access. Additional data is charged at $0.015 per MB.
Should I buy my router or modem?
You can decide to buy your modem or router, but you need to ensure that it works with the company you have subscribed to. Although getting them isn't that cheap, it's worth it in the long run and lets you save on a few bucks. As you go shopping for gadgets, ensure that it is the latest model, and have a long lifespan.
If you are on a tight budget and need internet service, no need to worry as some internet providers offer you the necessary equipment that costs around $20 per month and can add up over time.
Should you opt for Contract or non-contract plans?
As you have seen above, you can opt for; you might have noted that some companies offer contract agreements while others have no contract. To choose between
Contract and non-contract services, you need to check the one that suits your needs and how long you will commit to the plan. If you plan to go for one on a long-term basis, then avoid the contract plans as much as possible.
Final thoughts
Many households opt not to cut the cable services as they think they can't get internet services without cable. There are various standalone wireless internet-only service providers in the field with affordable plans for you. Before you change from cable internet to wireless home internet, ensure that you do the math and opt for the cheapest service provider and meets your needs.
In this generation, we aren't locked to one option when it comes to the internet, and from the article above, you have seen the best way to get the internet without cable or phone line. I hope I've answered your burning questions and you can choose the best option.