The Best Total Wireless Hotspot Plans
Total Wireless is a Tracfone brand that operates as a mobile virtual network operator (MVNO) on the Verizon network. Recently, this wireless carrier has officially added a Total wireless hotspot on some of their plans. The prices for Total Wireless plans are relatively low when compared to other providers. For the prepaid plans from other companies, you will have to pay excess for the same amount of data, and in some incidences, fewer data.
Most importantly, several Total Wireless mobile plans enable you to utilize your monthly data allowance as a mobile hotspot. Hence, you can share your mobile data with several devices such as laptops, tablets, and other devices without paying any extra fees. The hotspot also is of benefit if you are a heavy internet user who travels now and then. Besides, Total Wireless has made advancements on their cellular plan, offering a promotion to its new customers.
However, unlimited mobile hotspot plans are important when you got a family of frequent web users. The connection enables more than one user to access the internet from the same WIFI hotspot. Consequently, this helps to minimize costs. It's also convenient since the payments are paid upfront monthly basis, plus are consumer-friendly with no renewable contracts. For instance, if you get stuck in a place with no WIFI, a mobile hotspot makes internet connection simpler.
About Total Wireless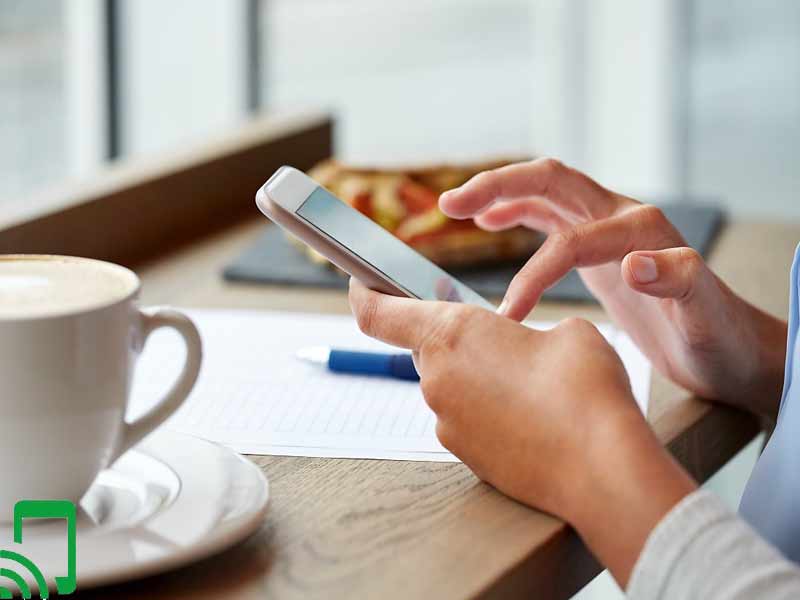 Total Wireless is a prepaid wireless provider delivering pay as you go service plan without the engagements in long-term contracts. The signup for this carrier comes with no activation fees, no credit checks, no monthly bills, plus no age limits on service. The company provides unlimited data hotspot no contract for data-hungry users. However, you can do sign up online or through any eligible local store.
Additionally, Total Wireless maintains a strong global relationship with major manufacturers, including Apple, Samsung, Motorola, and LG. This acquaintance enables them to provide high-quality devices and features that most new and existing customers are looking for at friendly prices.
Besides, there are refurbished total wireless phones for budget-minded consumers available at pocket-friendly prices. Most phones purchased for use with Total Wireless plans cost from $9.99 to $399.99.
How Do You Use a Mobile Hotspot?
First, ensure that the Total Wireless mobile hotspot feature gets activated on your mobile phone. The hotspot activation can either get done through the phone or SIM verification.
Go to the settings menu on your phone, open and turn on the mobile hotspot.
In the notification panel, you can check whether there is an icon denoting the availability of your mobile hotspot.
Put in your password and connect to the available hotspot. Most importantly, a password is crucial only if your hotspot is secured. Securing your hotspot helps in preventing fraud activities.
What Are The Best Total Wireless Hotspot Plans?
There are three types for Total wireless prepaid plans including 30 days, 90 days, and Family Plans. Family plans give a shared data package for multiple lines, and each line gets a minimum of 10GB of mobile hotspot data.
30 Day Plans
1GB with mobile hotspot included for $24 per month
10GB with Promo on a 5GB plan, mobile hotspot included for $34 per month
Mega Plan with 25GB 'Unlimited' and 10GB of mobile hotspot use for $48 per month
90 Day Plan
15GB with no mobile hotspot use for $90 per 90 days
Total Wireless Mobile Hotspot Plans
There are several Total wireless phone plans as well as family plans that enable you to build up phone WIFI and join other devices to your phone's internet. Some of these plans include;
1) $35 per Month Single Line Plan
This is one of the low-cost plans you can get on Total Wireless. For only 35$ per month, you can receive unlimited text services, make unlimited calls, plus 6 GB monthly data with 4 GLTE speeds. Additionally, the plan enables up to 6 GB mobile hotspot for a single line.
2) $50 Per Month Mega Plan Single Line
The above is a great plan with enormous services that offer value for your money. With 50$ per month on a single line, you can download, upload, stream, and surf with no data limit up to 4 GLTE speed. Moreover, you get to send unlimited messages and make unlimited calls without restrictions. The mobile hotspot offered by this plan is 10GB for every user.
3) $60 per Month 2 Lines Plan
Interestingly, for just 60$ per month, this plan avails unlimited call minutes, unlimited text messages, and unlimited monthly data 4GLTE speeds. Besides, it gives 30 GB extra shared data and you can have 10 GB mobile hotspots per line for up to two users.
4) $85Per Month 3 Lines Plan
This family plan is suitable for multiple users as it enables up to three lines or devices. For just 85$ per month, all three users can call unlimited and send text messages with no limitation. However, the plan also gives unlimited data 4G LTE speed, with 10 GB mobile hotspots per user.
5) $100 Per Month 4 lines Plan
This plan packs unlimited data, unlimited call minutes, and unlimited text,  to a family of four users. Moreover, the plan also avails of 10 GB mobile hotspot for every user.
6) How Do You Switch To Total Wireless?
If you are a new subscriber eyeing Total Wireless telecommunication services, the providers enable you to bring your own phone through the BYOP program. However, the eligible phones for this program must be compatible with the CDMA network.
Besides, Total wireless bring your own phone program requires you to purchase a SIM kit, to help you activate your phone. After activation, you get issued with a telephone number. Moreover, you should then enroll an account by availing of correct personal details. This makes your phone tied to total wireless.
Interestingly, you can activate your phone by visiting the total wireless website for more information. Alternatively, you can promptly follow the activation process as outlined on your SIM kit or call customer support for help. You can BYOP and check the compatibility of your current device, or choose from plans that comprise of Total wireless compatible phones, for high-quality devices.
Bottom line
Total Wireless provides the cheapest option for mobile hotspot data on Verizon's network. The plans have transparent costs, with no contract, or other hidden fees. You can choose Total Wireless to receive good value and stable coverage.
Besides, you can bring your own device, or select from plans that include phones. All the plans have unlimited talk and text, with a 10GB mobile hotspot for every line at affordable pricing.