The 5 Best Cheap Cable and Internet Packages
The internet, or the network of networks, as it has come to be known, has come a long way from the 1960s when the Advanced Research Projects Agency (ARPA) first funded research into time-sharing of computers. Between 2000 to 2009, the number of internet users globally grew from 394 million to 1.858 billion. In 2014, more than 3 billion people (43.6 of the world's population) were using the internet and the number increased to 4.3 billion in 2018. Despite this growth in the number of users, cheap cable and internet packages are still a dream for a large number of users.
The introduction of internet services for low-income users has gone a long way in bridging the digital divide between people with effective access to ICT and those with very limited or no access. Government policies, a noteworthy example being the California Lifeline internet providers, have indeed been a lifeline to those who cannot afford the high cost of internet. The internet has changed the way people think, interact and even do business and has become a prerequisite in many homes and offices today.
Some of the major uses of the internet in today's world are; Internet access has changed the way people do business, with companies such as Amazon and Alibaba doing almost all their business online; Low-cost internet in many countries has enabled the growth of philanthropy with many people able to donate to charities through their websites and The growth of the internet as a political tool has grown exponentially since the 1990s. With all these advantages, the main question has been how to get the internet reliably and at affordable rates.
How to Choose the Best Internet Package – Complete Guide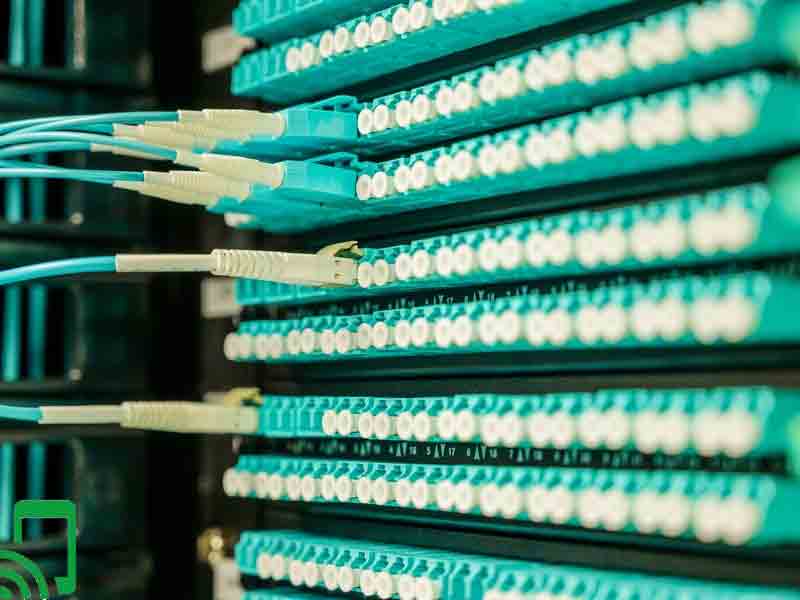 STEP 1: Find The Providers In Your Area
Find which internet providers can provide internet services reliably in your area. If you live in a rural location, satellite internet providers are an option you may want to consider. You can consider Verizon wireless home internet plans if you have extremely low-speed needs and because of its large coverage nationwide.
Otherwise, look into cable companies since they already have a well-developed infrastructure and if you have a TV connection, you can easily bundle it up with an internet connection.
STEP 2: Speed
Find out how much speed your household or your business needs. Generally, cable internet has download speeds of 10-500 Mbps and upload speeds of 5-50 Mbps which is sufficient for HD video streaming, online gaming and file downloading. It's usually sufficient for most small to medium-sized households. It is also important to check on the number of devices you plan to connect; the more they are, the slower you'll have to go.
STEP 3: Data Requirements
This is largely determined by your usage habits, the number of connected devices and the internet activities you often engage in. Internet Service Providers generally implement data caps with their plans, over which you'll have to pay a certain fee. Find out how much data you generally need and go from there.
After gauging each service provider, you can easily choose one that will cater to your needs at an affordable rate
Cable or Fiber: Which is the Best Internet Connection In 2020?
Cable Internet access is a form of broadband internet that uses the same infrastructure as cable television. It provides last-mile access from the Internet Service Provider to the end-user. It also requires the client to have a cable modem. Fiber Optic, on the other hand, uses small, flexible strands of glass that transmit glass to send information. This way data can be sent faster and over long distances.
With Cable and Fiber both among the top ways to get an internet connection, how do you know which one is best for you? Let's look at some factors to help you make a choice.
i) Availability
Cable networks have an 89% nationwide coverage, with fiber optic trailing at 25%. Since cable internet uses the same infrastructure as cable television, as long as you can access a television network, you can access cable internet. You just need to call your television service provider and ask about installation
ii) Reliability
Cable internet connections are impacted by several factors that a fiber optic connection is not susceptible to, like electricity outages. You also get a dedicated line while you may have to share your connection with cable internet.
iii) Cost
Since cable internet uses already laid down infrastructure, the installation will most definitely be cheaper than fiber which may require you to pay an installation fee. You can also bundle your cable television and internet together and get a cheaper price.
iv) Speed
Fiber optic is faster than cable internet with speeds not less than 250-1000 Mbps in both upstream and downstream while cable internet has download speeds of 10-500 Mbps and uploads of 5-50Mbps. Despite this disparity, the speed offered by cable internet is more than sufficient for most home internet users who don't have a lot of content needs and want to save some extra money.
The 5 Best Cheap Cable And Internet Packages
1. Spectrum
Afraid of getting into a contract with an internet service provider? Spectrum is the way to go. No data caps, no speed throttling and best of all no contract. Although the data plans are a bit more expensive, the lack of contracts and data caps more than make up for it.
If you're looking to change providers, Spectrum has an amazing contract buyout offer for qualifying triple-play packages for up to $500. You also get a free modem, free installation and free DVR service which would normally cost you around $15 per month. You should also consider the fact that Spectrum offers only 2-speed options, 10 Mbps or 60 Mbps. Spectrum is best for small families without intensive data needs.
2. Xfinity
Xfinity is the king of cable internet speeds. It has a wide variety of plans from 10Mbps to 2000 Mbps meaning you'll always have a plan to suit your needs. It has been consistently working to improve its customer service to battle poor rankings in this area, specifically with its callback feature which enables the customer to schedule a time for them to call you instead of waiting on hold.
Xfinity has a data cap of 1TB on all plans with a $10 penalty for every 50GB over the limit after the third infraction. Finally, Xfinity offers Cable For Low Income Families and a Cable TV service together with its internet so you can save some cash if you get both these services.
3. COX
Cox has been affiliated with good customer interaction and won the J.D Power award for customer satisfaction in the West region. Despite this, it scored poorly on the cost of service with some pretty poorly valued plans. Cox's panoramic Wi-Fi, which is a router upgrade, eliminates dead zones and gives you fast connections throughout your home. It will cost you $10 per month and it comes with a professional install.
Its one-year contract and high prices for faster speeds have been a rebuffer to most clients. Cox is best for ultra-light consumers who don't necessarily need a high-speed plan and are not likely to use it for streaming and gaming.
4. Mediacom
Heavy internet users never need to worry about Mediacom, which has plans that offer speeds of 60Mbps to 1000Mbps. Although it doesn't offer Spectrum's low-income internet with no data caps, it offers data caps that are six times larger than Cox's, ranging from 400GB to 6000GB. Despite all this, Mediacom has among the worst customer service ratings. Consumers have complained of frequent outages, double billing and long wait periods when communicating with customer service.
 Mediacom does a 90-day money-back policy so you can cancel your service anytime without contract penalties. You can also bundle your TV and Internet service at $40 per month in most locations for 60Mbps and more than 100 channels though all its packages are easily customizable.  With its high data caps, Mediacom would be ideal for large households with medium to semi-heavy internet users.
5. Optimum
Optimum internet is a solid choice when it comes to internet providers. Its data speeds of 200Mbps to 400Mbps, while on the low side compared to other providers, is enough for most people. And in a 2018 report, the FCC found that they often over delivered on their promised speeds. Their installation fees range from $99 to around $143 with a $10 fee per month for renting their modem. You can get better deals with Optimum by bundling your internet with the Optimum TV package. All in all, it's a solid deal.
Conclusion
According to the United Nations, providing internet access to more people in the world will allow them to take advantage of the political, social, economic, educational, and career opportunities. To finish with the words of Tom Berners, "There was a time when people felt the internet was another world, but now people realize it's a tool we use in this world." Don't get left behind, stay connected.