How To Get Free Government Phone in Illinois
Despite of what seems like a thriving economy in Illinois, close to 2 million people have trouble managing their monthly financial budgets. High corporate taxes have made the State a non-suitable state for Companies to establish their companies and this has led to a major unemployment rate. If you are among the people facing these financial strains, you can ease off some budget on phone and internet services by getting the Free government phone in Illinois.
Getting a free government phone ma seem to be a hefty process but with new reforms in the Federal communication commission, the process is quite simple. Also, the bridging of the digital gap has enabled people to sign up for a free phone and plan directly from the company's website without having to visit their retail store. Illinois State has more than a dozen free phone providers and they all seem to have amazing perks.
This article aims to guide you on how to get a free government phone in Illinois. You will get to learn on the eligibility requirements, the application process and some of the best service providers you can go to if you want a free phone and plan in Illinois.
How do you qualify for a free Government phone in Illinois?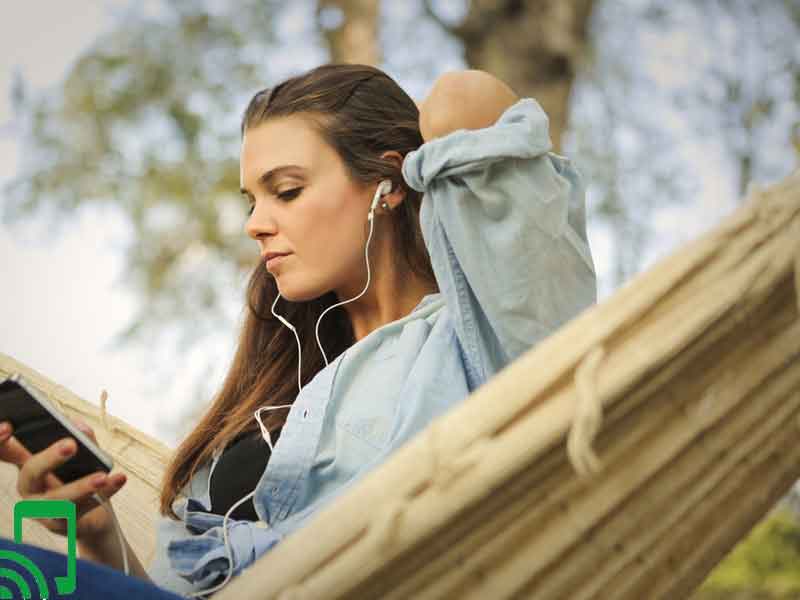 The eligibility requirement is not very different compared to other States. You can qualify on the basis of low income or participation in lifeline assistance programs;
To qualify through income, your income should be 135% below the federal poverty level. If your annual income is $16, 389 per year, then you can qualify for a free phone and plan.
Another way to qualify for a free touch screen Government phone and plan is through participation in lifeline assistance program. The lifeline assistance programs include;
Supplementary security Income
Federal public housing assistance
Veteran pension and survivor's benefit
Bureau of Indian Affairs and General Assistance
Tribal head start- However this applies to household whose income is below the federal standards.
Food distribution program on Indian reservations
If you have participated in these programs, you will have to submit some required documents to proof that you meet the eligibility requirements.
How to apply for a free phone and plan in Illinois: complete guide
Step 1: Choose a lifeline service provider in your State
There are several lifeline providers you can go for in Illinois. Here is a list of the five best service providers to consider and their plans;
1. Access wireless
If you opt for Access wireless, you will get the following service plans;
1000 minutes of talk time
Unlimited texting
50 MB of data
You will receive a smartphone from a wide range of brand available on their platform. Check out Access wireless to apply.
2. American Assistance
American wireless or rather American Assistance offers its customers with the following;
1000 minutes
Unlimited texts
1GB 3G data
You can apply by visiting American assistance
2. Life wireless
Life wireless is known best for offering unlimited mms services. If you consider life wireless, you get;
1000 voice minutes
1GB of data per month
Unlimited talk and MMS
Free midrange smartphone.
Simply apply by going to Life Wireless
3. Safelink wireless
Safelink wireless is among the well-established service providers in the US. You get the following when you opt for their services;
1000 minutes
2GB of data
Unlimited texts
Apply to this network by visiting Safelink wireless
4. Terracom wireless
Terracom offers varying plans in every State. If you are in Illinois, you are likely to get the following plans;
500 minutes
2GB data
Unlimited texts
If you want a voice only plan then you get 1000 minutes of talk time. To apply, simply visit Terracom wireless
Step 2: Fill out the application form
Once you have discovered the best service provider, then you need to fill the application form. In most cases, to access the application form, you need to have an online account with the service provider.
Simply create one by filling in the sign-up form after which you will verify your email and login in. After login in, you will have access to application form. The document is self-explanatory and if you find trouble filling it, simply Call customer care and they will be able to help you.
Step 3: Proof that you are eligible for the free phone and plan
To proof if you are eligible, some documents need to be submitted. The type of documents vary from each State but in Illinois, the following documents are likely to be submitted;
Social security benefits document
Veterans administration benefits letter
Payroll statement
A letter from the lifeline assistance program you are participating in
If you want to get a phone through income eligibility, you should have the following documents in place;
Recent W-2 forms
Current check stubs from your workplace
The documents can be scanned and attached to the application form. You can also send them via mail to their offices or a retail store near you.
Step 4; Wait for approval
In most cases, service providers take up to 10 days to verify your information. If everything is in place, you will get a notification on how you can collect the free phone.
However, if your documents could not be verified, then you will have to revert back to them with other types of documents. Once the requested document is approved, then you can get your free phone.
Step 5: Collect and activate your free phone
This is the last and simplest step to do. In some cases, the service provider may mail the phone to you and this is quite common with the best lifeline providers in California. Once you receive the phone, simply refer to the manual to know how you can activate the device.
Bottom Line
If you live in Illinois, I hope this article has given you precise tips on how you can get a free Government phone in Illinois. Most service providers offer mid-range smartphones which is a great perk. However, before choosing the service provider consider factors like network coverage, policies and customer reviews on the company.