How do Prepaid Phones Work- A Complete Guideline
About 3 decades ago, postpaid mobile was the most used service by people across the world for communication purposes. However, prepaid was available but it was regarded as a service for people with poor credit ratings. 30 years later, since the first launch of prepaid mobile in the US, things have greatly changed. More than 10% of US citizens use prepaid mobile services and you may be wondering how prepaid phones work such that millions are using them.
Prepaid services defer from postpaid in that you pay for the service before using it. Prepaid phones can be both smartphones, burner phones, and even flip phones. Over the years, smartphones have proven to be very efficient especially if you want to get prepaid phone plans. However, this does not mean that prepaid flip phones are extinct since there are jitterbug flip phones on Verizon wireless and they are quite common for kids and seniors.
Despite higher costs on international calls, there are many other perks you can benefit from having a prepaid phone. This article will give you more internet on how the prepaid phones work, their pros and cons and where you can buy the phones at affordable prices. Read ahead to learn more on prepaid phones!!
How do prepaid phones work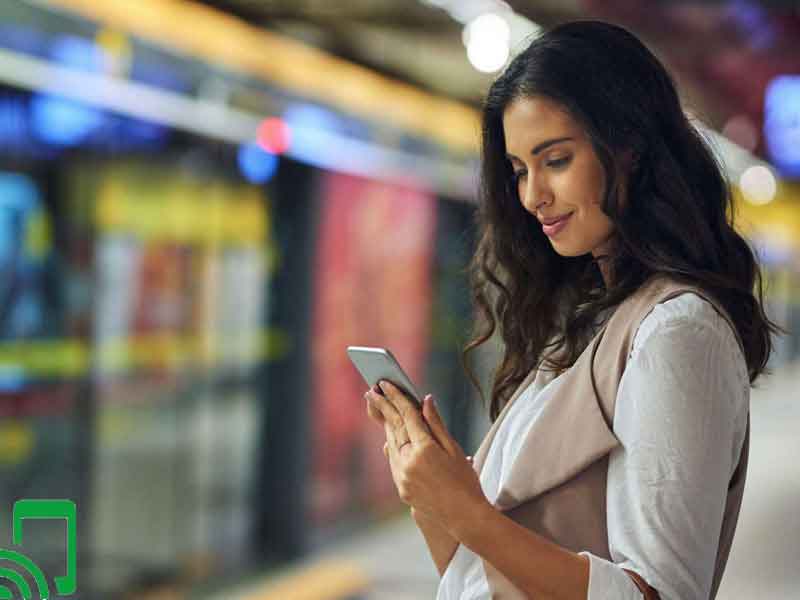 Prepaid mobile phones are not different from those on Post-pay plans. The major difference is that the phones are services under a prepaid phone plan. When you buy a mobile phone, you should subscribe to a mobile service provider. This service provider lets you choose between postpaid and prepaid. If you opt for prepaid, your mobile phone becomes a prepaid cell phone.
The prepaid phones can work anonymously since the users can buy a prepaid sim card without the need to register it at point-of-sale. However, this has spiked an increased rate in crime activities by the service providers have come up with new security measures to curb crime with the use of a prepaid sim card. You can also get a brief prepaid phone commonly known as a burner phone.
The prepaid phones work when you buy some talk, text, and data units upfront for use within the device. The prepaid plans are paid upfront and you don't have to worry about any contracts or termination fees in case you plan to switch service providers.
Prepaid phones can work in a variety of network technology. However, since the launch of 4G, GSM network technology has become one of the most common network architectures done on prepaid phones. In fact, if you are looking for a prepaid phone, make sure it is compatible with 4G networks. 
How to use a prepaid phone
For you to use a prepaid phone, you need a prepaid sim card that is registered by the service provider. You can buy a sim card kit from any prepaid phone provider at a very affordable price. Once that is done, follow the procedure below;
Insert your sim card on the phone
Power up the prepaid phone
Activate the sim card by following the instructions given by your service provider. In most cases, you will be required to dial some USSD codes but the process is self-explanatory.
The process above is common regardless of whether you have a Samsung prepaid phone or any other type of device. Also, your service provider may have highlighted some instructions on your online account on how you can activate the sim card. If you are having trouble, simply call customer care and they will be able to help.
Where to buy prepaid phones-complete guide
Prepaid phones can be bought from various stores both online and retail. However, you should always make sure you are buying the phone from a genuine store to avoid a fake phone or a phone.
You can get the prepaid phone from your cell phone plan provider. For example, if you are on Boost mobile, you will need a boost mobile compatible phone which you can buy from their online or retail store.
Other places where you can get the prepaid phones include;
Amazon
Walmart
Your prepaid phone plan provider's website or retail store
Selected mobile phone sellers across the State
When getting the prepaid phone, make sure the phone has a warranty such that if there are any glitches you can always take it to the shop and they will do a repair on it. A money-back guarantee.
Pros and cons of prepaid phones
PROS
The prepaid phone plans are very affordable
There are no contracts on prepaid phones and plans
It is very affordable
You can easily switch service providers without paying any termination fees to your previous carrier
No credit checks
CONS
The roaming plans are quite expensive
The rates per minute after your units are depleted is very expensive
Which service provider is the best for prepaid phones?
There are 30+ service providers offering prepaid phone plans. If you are looking to get the best and affordable plan, you should consider MVNOs. MVNOs are known for offering the cheapest phone plans with unlimited everything and other great perks embedded into it. 
Some of the great service providers include;
Also if you have a prepaid phone, you can also get a plan from free government phone services. Just check on compatibility and if you meet the requirements, you get to keep your own device and get quality free cell phone plans of up to 1000 minutes, 2GB of data and unlimited texting.
Bottom Line
Prepaid phones bring a simple and revolutionized way of communication. With the prepaid phone and an affordable prepaid phone plan, you are assured of affordable services with no contracts and you can cancel any time. Make sure to get a prepaid phone from an authorized dealer. When it comes to getting the prepaid plans, good network coverage, friendly customer care, and good reviews are very vital to choose the best cell phone plan!