Top 5 T-Mobile WiFi Hotspot Plans and Devices
T-Mobile is ranked as the third largest network carrier in the US. The data plans provided by this carrier have gained them over 70 million subscribers, and they continue to increase every year. With the T-Mobile unlimited mobile hotspot plans renewed, many people are switching to T-Mobile to get a taste of what a good network is.
Also, it provides full network coverage across the US, meaning their services are accessible at every State in the country. It uses GSM and LTE technology under the bands 2, 4, 12, 66 and 71. To know if your phone is compatible with the band, you can read the software manual or contact T-Mobile for in-depth details.
T-Mobile has several compatible phones which you can opt for. This case applies if you wish to enroll fully with their talk and text plans. Some devices are like Samsung Galaxy S8, LG Thin Q, and many more. The phone plans are divided into two, but before that, you need to get a Sim card. The prices keep on changing, so it is best you contact them or check their website.
T-Mobile Plans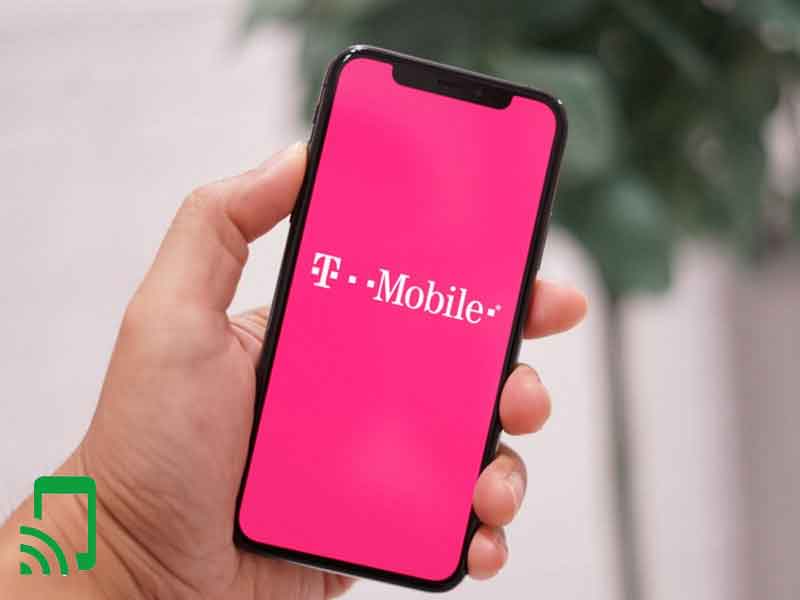 1) Postpaid Unlimited plans
T-Mobile postpaid plan is just one. Also, it does not offer a reliable family plans and plans with tiered sums of data. T-Mobile postpaid plan feature free talk text and data. For those who love watching movies, they also get free Netflix account, and it only applies if you have more than two lines.
A single Sim Card cost $70:2 lines come at $120: 3 lines at $140 and four lines clock at $160 per month. The good thing is that the price does not include hidden costs since all the tax fees are included in all the Lines.
2) Prepaid unlimited plans
T-Mobile loves to keep things straight to the point, and with the T-Mobile prepaid plans; there are not many plans available. T-Mobile are provide the best prepaid cell phone plans unlimited, witch are form $45 per month, you get 4G LTE 4GB data and also unlimited call and text. The second is $55 whereby you get 6GB of 4G LTE data.
All the plans allow free music streaming without eating into your data allotment. The other plan is of $75 whereby you get the benefits mentioned earlier, but your speed is limited to 3G networks. Also, videos are limited to 480p, and there is no option to disable the data saver.
Also, T-Mobile has another family plan whereby at $75 you get 1 line: $110 for 2 lines and $155 for 3 lines. Also, with this program, there are free cell phone no money down no credit check, but you have to lay down a deposit that will be repaid once your line account is closed.
Add-ons to the T-Mobile data plans
If you are using T-Mobile prepaid or postpaid plans, you can add some small amount of money to enjoy high-quality services.  The add-ons are divided in two that is the $10 ONE plus and $25 ONE Plus
The $10 add-ons feature the following:
Unlimited Video streaming
10GB of High-speed data for tethering
T- Mobile Visual email
T- Mobile Name ID.
The $25 plan gives you the features mentioned above plus some other features li:
Unlimited international calling to landlines
Unlimited High-speed mobile hotspot
How to cancel your Subscription from T- Mobile
If T-Mobile is not for you, you can easily switch your number to another carrier and escape the hustle of customer care that may sweet talk you into staying.  Before you switch, you must have clear any debts you own to T-Mobile after which they will allow you to leave.
How to activate a T-Mobile Hotspot device
Activating such devices may take time depending on the brand. Also, ensure to buy a Hotspot device from a brand which is compatible with the carrier. After which, the best option is to call customer care to help you in the activation. Other devices need you to insert the T-Mobile sim card and you are good to go.
The Five Best T-Mobile Hotspot Devices
1) ZTE Z915 4G LTE Mobile Hotspot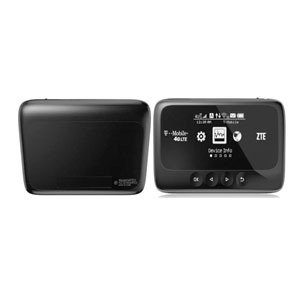 The ZTE device has stunning features which, when compared to other devices; you can opt for this one. The attracting LCD is quite fantastic and easy to navigate through. Also, with its 3000 mAh battery, you can charge several devices and also enjoy up to 8 hours of continuous usage.
The device is only usable under T-Mobile; hence, it comes at a cheap cost compared to the multi carrier mobile hotspot devices. When buying the device, you have to contact customer care for the activation procedure, but it will not consume much time.
PROS
Fast browsing speeds
The customer care services are outstanding
Reliable network connectivity
Bright LCD
A long-lasting battery that can also charge the devices
CONS
Calling customer care for activation may not be convenient for every one
 2) Alcatel LINK ZONE 4G LTE Mobile WiFi Hotspot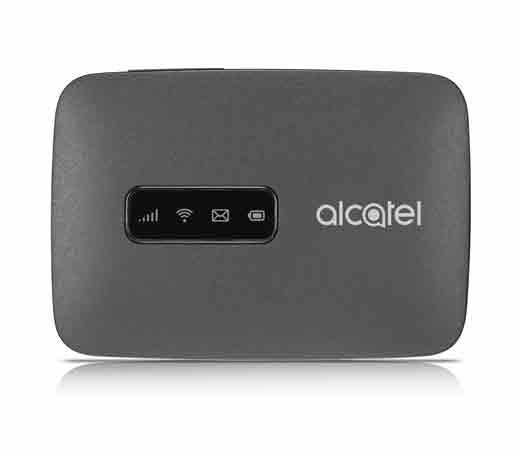 Alcatel has been a reliable Hotspot device provider for several years now. In partnership with T-Mobile, they present the Alcatel Link zone which has a vast array of features to offer. The devices support several network bandwidths and if you want to know if they are available in your area to ensure to contact T-Mobile for more details.
The device has an 1800 mAh battery that can deliver up to 6 hours of continuous streaming and a standby time of 300 hours. The display shows battery percentage, the strength of the network, and lastly how much data you have consumed. You can connect up to 10 smartphones or tablets and still enjoy high-quality internet.
PROS
Fast internet speeds
Several network bandwidths according to your area
Large and Bright LCD screen
Small enough to fit in pockets
Easy to configure
Does not buffer
CONS
Uploads speed will be slow if you connect many users
3) GlocalME G3 Mobile Hotspot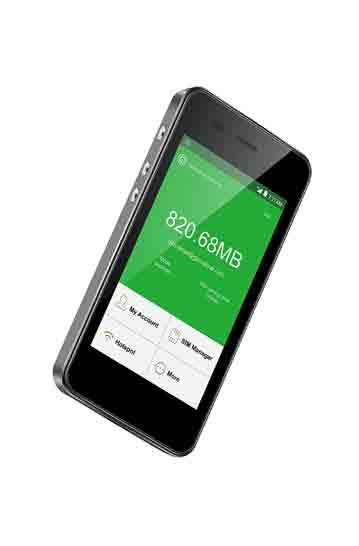 The comprehensive Sim card capabilities make this device stand out from other several devices.  The device is powered by Cloud Sim technology whereby users can access 4G internet connections in over 58 countries. It has a 50 Mbps upload speed, and 150 Mbps download speeds hence you can enjoy watching and streaming music and movies anywhere.
GlocalME has a mobile app that allows you to monitor people using your device strictly and also gets notified. In case there are signs of people using your mobile hotspot without your consent. With its 5350mAh battery, you are assured of about 15 hours of continuous usage, and it may act as a power bank too.
PROS
It is compatible to carry
Has a large and bright LCD screen
Long lasting battery
It may act as your power bank
Secure and private internet connection
CONS
May take some time to configure it with T-Mobile
4) T-Mobile Sonic mobile hotspot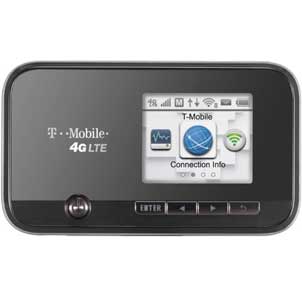 The Sonic Mobile Hotspot comes with a vast array of stunning features which you may not wish to miss out on. First, it has an appealing design, and the display is of high quality. You can also adjust the brightness on the settings option to suit your eyes.
With its removable 4300 mAh battery, you are assured of high-quality internet connectivity that may last up 22 hours of non-stop usage. The charging port is USB 3.0 that also allows you to connect a modem or charge other devices.
Surprisingly, the device is waterproof up-to a height of 1.5m below water and may last for about 20 minutes inside water. Netgear unite allows you to connect up to 20 users and still get high-quality streaming services.
PROS
Fast and reliable internet connection
Waterproof capabilities
Easy to configure and use
Long lasting battery
Network connectivity is very reliable
CONS
Netgear Unite is not that reliable when it comes to compatibility
5) T-Mobile Sonic 2.0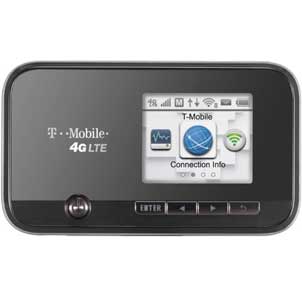 Have you ever wished to connect your WiFi hotspot device for more than 10 people? Well if that's the case, then the T-Mobile wireless hotspot is the place to be. With it, you can connect up to 20 devices and still get fantastic internet speeds.
Despite T-Mobile being bulky, it has a bright display whereby you can know the battery percentage and the data remaining. Also, T-Mobile sends notifications which will also be displayed in the device. You can also charge your smartphones and other devices with this stunning mobile hotspot.
With its Dual Concurrent WiFi, the user is assured of no buffering. It has a long-lasting battery that can deliver up to 10 hours of continuous usage.
PROS
Easy to use and configure
Fast downloads and uploads speed
Dual WiFi capabilities come in handy if you are connecting to many users
Quick charging hence saving on time
Bright LCD screen
CONS
Global connectivity is not reliable
Conclusion
 As mentioned earlier, T-Mobile has full network coverage across the US. Due to this, you do not need to worry about connectivity. The customer care response is quite fast, and you are helped in the best way possible. As for the hotspot devices, they are all compatible with T-Mobile, and the user will never be disappointed when using them.