The 7 Best Internet Services For Low Income
Over the past few years, the Internet has risen to become one important product everyone needs despite it being a secondary need. Internet provides people with information, it is a source of education, research and entertainment. There is also online shopping which has been embraced positively by millions of people across the globe. For you to access these services, you need a digital device that can connect to a network which provides this internet access and sometimes they may be quite expensive but there are options like internet services for low income.
Internet service providers have risen on demand compared to even mobile service providers. In the US, there are close to 200 service providers which you can go to if you are looking for internet in your home or office. They all vary from internet speeds, methods used to provide the internet and most of all; pricing. There are service providers that can charge you a price higher than the market price and it can be very frustrating and financially draining.
If you are looking for cheap and amazing services, then this article will guide you on the right path. We will discuss more on the internet providers for low income in terms of pricing, internet speed and pricing among other services. So, read ahead to learn more.
How to choose a cheap internet provider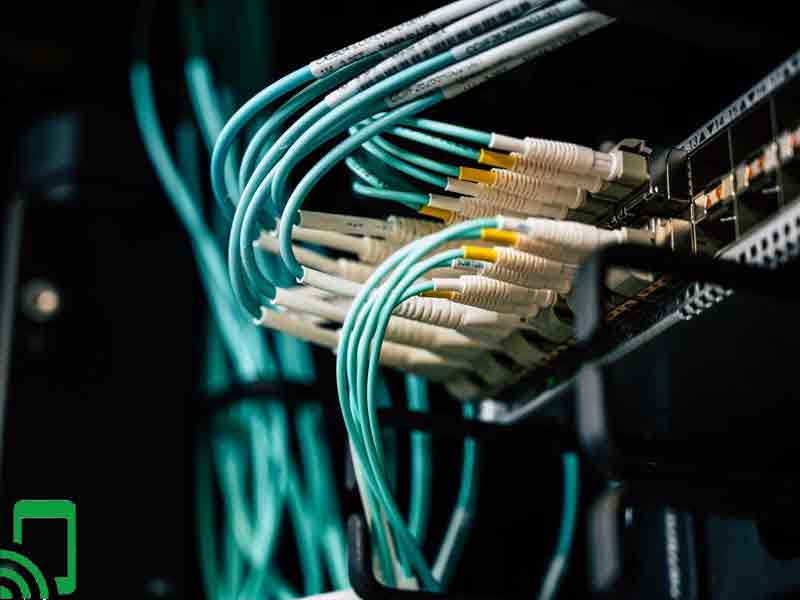 There are several things to evaluate before choosing a service provider. Some of the options include;
i) Coverage in your area
Always consider a service provider with reliable signal strength within your area. You should also ensure that there are no or very minimal cases of downtime or internet shortage.
ii) Customer reviews
Customer reviews will help you have a clear picture of the company. Make sure to read the customer reviews on the service providers. The reviews can be found on third party sites such as reviews.org or trust pilot. You can also get them on the community forums of the companies website.
iii) Contracts
More than 50% of American do not like contracts. This is because if you break a contract you end up paying early termination fees which is quite disappointing. So if you don't want to be tied to an Internet service provider, then you should consider one that does not have a contract or will give you two options; no contract and contract plans.
iv) Internet speeds vs pricing
You need to compare prices with regards to the internet speeds you get. If a service provider offers you 100 Mbps for only $50 while another offers you 10 Mbps for $50, you would go for the first option right? 
How to switch to a cheap internet service provider?
Switching ISPs is very simple nowadays. You don't have to worry about early termination fees or any other issues. Below is a simple guide to help you switch to a cheaper service provider;
Step 1: Choose a cheap service provider
If you are looking to get internet without cable or phone line. There are a variety of cheap service providers you can go for. At the end of this article is a list of the 7 service providers you can consider.
Step 2: Fill in the application
The application process can be done from the company's website or by visiting a retail store nearby. You will however need to provide your address, your current billing address, phone number, and account details of your previous ISP.
Step 3: Choose an installation date
Schedule an installation date after your application is approved and you are assured that they offer stable coverage in your area.
Step 4: Notify your old provider that you are switching
Make sure you have already scheduled the installation date from your new service provider. This is to avoid being cut-off by your previous service provider and end up being stranded for days in case the new ISP fails to install their services on time
Types of ISP connections: Which is more affordable?
1) Digital subscriber line
This type of internet service uses 2 lines to ensure devices do not tie up when they are connected concurrently. It utilizes a router to transport data within the range of designated connection points. It has a minimum speed of 128 Kbps and goes up to 8 Mbps.
 2) Cable internet
Cable is quite common with Americans and it helps people get connected with the aid of TV cable lines and a good example of affordable cable is the Xfinity cable for low income families. This type of service provides internet at a higher bandwidth compared to the DSL connection and you get speeds ranging between 512kb to 20 Mbps.
3)  Wireless
Wireless services, or rather WIFI, use radio frequency to connect to the internet. The good thing about this network is that it is always connected hence accessible from anywhere at any time. The speed ranges between  5 Mbps and 20 Mbps.
4) Fiber
Fiber is one of the uprisings and reliable internet services to be very invented. Despite it not being available in many places, it offers speeds ranging from 5 Mbps all the way up to 1000 Mbps. You can get the best services with regards to the platforms
5) Cellular
Cellular provides internet services on phones and any devices that accept sim cards. Cellular offers internet-based 3G, 4G and 5G which is the new baby in cellular technology. The 3G speeds go up to 2/0 MBps while the 4G goes up to 21 Mbps.
The 7 best internet services for low income
1. Xfinity comcast cable
If you are on low income and looking to get an affordable internet service, then Xfinity is the best option for you. It is among the few service providers that offer nationwide cable internet services. Essential's plan comes with great perks and speeds of up to 200 Mbps. There is also a premium plan that goes for $119.99 per month and you get speeds of up to 600 Mbps. Feel free to visit Xfinity website for further information.
2. FreedomPop Internet
FreedomPop is a good option if you are looking for Free internet services. They offer nationwide coverage and their internet speeds are relatively fast. If you are a senior and you qualify, they will offer you a free phone with unlimited internet access. You also get the benefits of free talk, and text, access to over 8 million Unlimited mobile hotspot centers and get more 4G data every month when you invite new customers.
3. Altice Internet
Altice provides an affordable internet service through cable connectivity. They offer nationwide coverage and have a number of plans you can go for if you plan to join their services. If you are a senior, you get to pay only $14.95 per month and there are no contracts.
4. Verizon FIOS Internet
Verizon was among the first service providers to offer internet through 100% fiber-optic networks. This network comes with great benefits like no downtime, no buffering and uploads and downloads are very fast. What's more fascinating is that the plans start at only $39.99 per month and there are no contracts. Y
ou can get up to 1000 Mbps if you want to go to a higher price range. Pick a Verizon FIOS plan today to get started. Are you looking for Verizon Internet For Low Income Families?
5. Google FIOS Internet
Google FIOS comes with great benefits and is regarded as the best service provider if you are looking to get high speed internet services. They have a single cool plan of 1 Gbps speeds and you can stream up to 20+ devices at a time. With Google FIOS, you are assured of no downtime or contracts. Sadly this service is not available nationwide so you need to check if it is available in your area.
6. Spectrum Internet
Spectrum is a stunning service provider that ensures everyone is connected to the internet. They offer amazing services in several sub-categories to suit everyone's budget. The cheapest internet plan starts at only $49 and you get speeds of up to 100 Mbps plus TV services. The highest price for plans goes up to $99. If you find it okay, apply today at Spectrum. 
7. AT&T Internet
AT&T is among the best standard service providers which comes with a wide range of perks. When it comes to internet services, AT&T may just be the right option for you. It has a cheap $49.99 plan that offers you high internet speeds of up to 100 Mbps and you get to seamlessly stream and get to enjoy internet services. Visit AT&T website or local store to learn more.
Bottom Line
I hope this article has given you precise information with regards to the type of internet service providers. The ISP's mentioned above meet all the qualifications to provide affordable and reliable internet to your home or location. So, feel free to contact them and learn how you can get their services!