The 7 Best Phones For 10 Year-Olds
Some years back, mobile phones were popular among adults. Only the rich fellows could afford mobile phones. They were expensive and hard to get. Today, both adults and children own phones. That has made life easy. I will discuss the best phones for 10 -year-olds in detail as we progress.
In the recent past, school-going children could communicate with their parents through letters or telephone booth phones. However, today, you can find a child with a phone in school. Although not all institutions allow this, majority are starting to see sense and allowing parents to purchase cheap phones for kids.
However, as much as you would like to digitize your child, you must ensure that he or she does not waste all-time on phones. Some schools pick the phones and keep them. They only hand over the Cell Phone Plans For Kids when they want to speak to their dear parents.
What Kind of Phone Should You Buy for Your Child?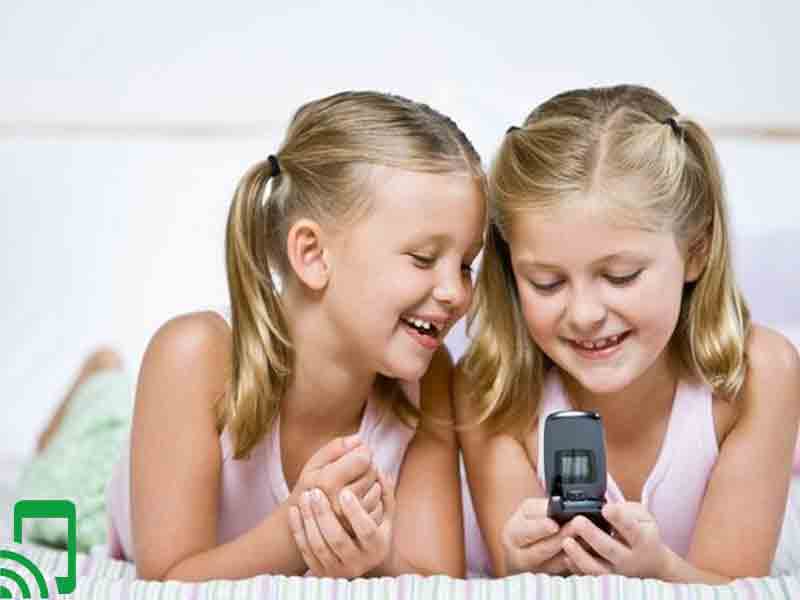 For sure, you do not go buying any phone to your child. Some phones are very complicated and very hard to operate. Your child needs a simple phone that is easy to use. If anything, you should have your number as a speed dial on the child's phone.
It ensures that he or she reaches you in times of urgent need. As a parent, you have the responsibility to monitor your child's activities and location. You should buy a phone, which you can remotely locate through GPS.
Again, the phone should have a SOS button, which the child can press to call immediately when in danger. Some phones can automatically call back when you send a message to the phone. It helps you monitor the child's environment by listening to surrounding noises once you receive the call.
Another essential thing is parental control. Control what the child can see on that phone. It is easy for your child to spoil through mobile phones. Limit what he or she can see on the internet. Phones for 10-year-old kids can also be the best first mobile phone for 11 years old. The age difference is just small, and thus, they share similar behaviors.
In general, the best phone for your child should;
Be simple to operate
Have a panic SOS button
Have GPS
Have parental control
Can I Get Kids Phones at Verizon Wireless?
You can get children's phones from Verizon Wireless. Most Verizon kid's phones are affordable and come with the most useful features ever. Many of them are smartphones with fun games and educational content for your child. Some of the phones sold by Verizon include the following.
Gizmo Tablet by Samsung
Motorola E5 Play
Verizon Wireless offers prepaid mobile plans for your child's phone. It is essential as it ensures that everything with your child is at ease. Verizon has developed applications to control your child's accessibility to a phone. You can add trusted contacts, block inappropriate content, halt internet, and track your child's location. You can receive alerts on the location of your kid.
What are the 7 Best Phones for 10-Year-Olds?
The following are the best seven phones you can get for your child.
1. Ushining Unlocked Flip Phone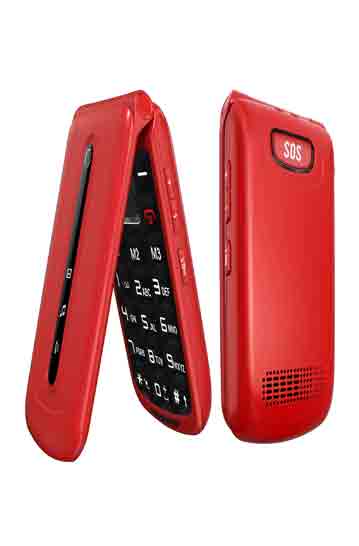 The phone has dual SIM support capability. It operates on a 3G network and has a screen size of 2.4 inches. Ushining Flip phone is unlocked. You can use whichever system you may wish. The phone has a SOS button that can be very helpful to your child during emergency periods. Interestingly, this phone can be useful for elderly relatives.
The phone has a significant volume, and this makes it easy to communicate with your child. Moreover, it has a torch. Your child can use it when in darkness. The phone has games such as snake and Sokoban that leave your child entertained.
PROS
Unlocked any network
Has SOS function
Suitable for both children and adults
3G network for faster connectivity
Small and easy to carry around
CONS
900 mAh battery cannot last for long when under continuous use
2. Snapfon ezTWO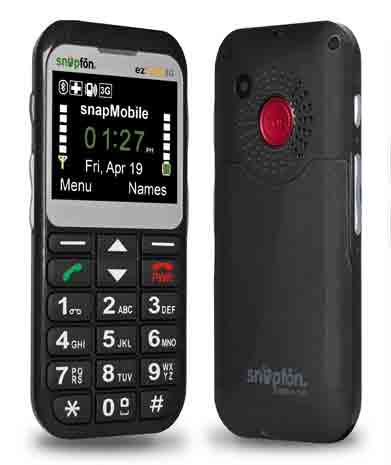 Snapfon ezTWO is useful to both children and adults. The phone is unlocked to use with any service provider. It supports GSM SIM cards.
The phone has a SOS button to use when in urgent need. The child can press the SOS button once and be able to call you when in danger. For the elderly who cannot see correctly, the phone is handy in that; they can contact you by simply pressing the SOS button.
The phone is Bluetooth enabled. You can connect to Bluetooth devices such as hearing aids, earphones, and music machines. Moreover, it has a bright LED flashlight.
PROS
SOS button for emergency calls
Supports hearing aids
It is Easy to use
Light to carry around
LED flashlight
CONS
The battery cannot go for a day when on a continuous use
3. INIUPO Kids Game Smart Watch Phone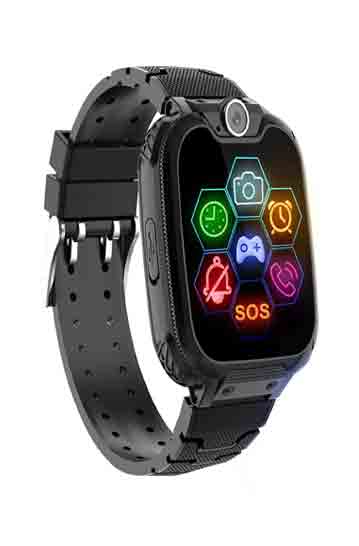 INIUPO Watch is for both girls and boys. It is both a phone and a watch. The watch has an HD touch screen and very suitable for sports. You can record time as you run for games. Again, you can make calls using the watch.
The watch has a music player for your child to listen to his or her favorite music. Let the child take photos with the fantastic camera to embrace beautiful moments in life. The watch supports 2G network only. It does not have GPS but LBS tracker.
Again, it is Bluetooth enabled. You can connect to Bluetooth earphones on the go. The watch can support multiple languages such as English, Deutsch, Italian, and François, among others.
PROS
Bluetooth enabled
Built-in music player
LBS tracker
SOS enabled
Has Flashlight
CONS
No GPS
Supports 2G only
4. iGPS Wizard Smart Watch for Kids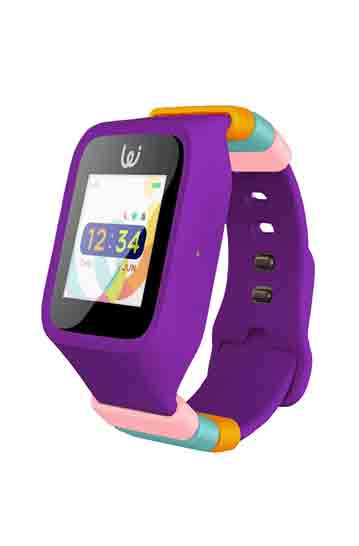 The watch has useful features such as alarm clock, pedometer, calculator, and clock timer, among others. On top of these, it has fun games such as Star War, Fruit Ninja, Elude Balls, Airdrop, and others.
The most important feature is the call function. It has a SIM card slot where you can insert a SIM card. The watch supports multiple languages. It makes it useful to people of diverse languages.
After gifting your child this watch, he or she will never be late for anything. They can set alarms to remind them of essential activities.
PROS
It has Multiple games to entertain your child
It Supports call function
It Has a camera
Light and easy to walk around with
Educational features such as calculator and calendar
CONS
Battery not durable
Supports single SIM
5. Ushining 3G Unlocked Senior Flip Phone (Dual screen)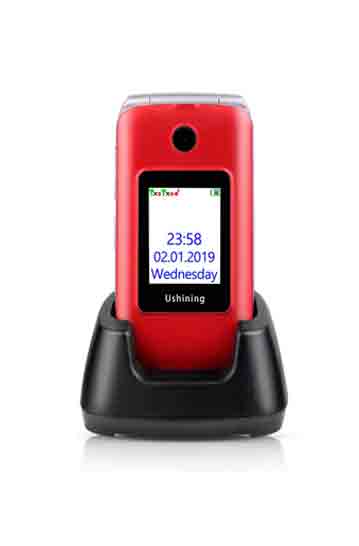 Even though the phone is for seniors, it can be useful to children. It has dual SIM card slots. You can have two service providers on one phone and enjoy their various offers. The phone has a 2.8-inch LCD screen. Moreover, the keypad is large enough for easy visibility by children and adults.
It also comes with a charging cradle for efficient charging. Ushining 3G is easy to use. You can adjust the volume by scrolling a control knob. The charging station is easy to set up. It has a 1200 mAh battery. The phone is compatible with GSM and WCDMA networks.
PROS
It is Easy to use
It has Dual SIM card slots
It has a large screen
It operates on 3G connectivity
It has a camera
CONS
The battery cannot last for long
6. Newmind Sports Car F15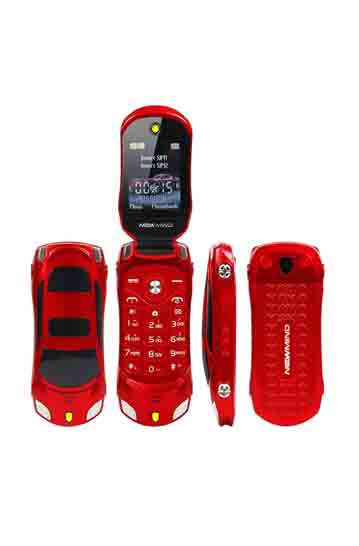 It is a dual SIM. Again, it is a flip phone. The phone has dual SIM card slots. Enjoy compatible networks of your choice. It is precisely for kids; the phone has a flashlight, fun games, clock, and camera. The phone relies on GSM networks. It means that it cannot work with CDMA networks like Sprint, and Verizon Wireless.
The phone can support many languages. It is thus applicable to many regions of the world. You only set to your preferred language during startup.
Moreover, the phone has many educational features, such as a calculator, e-book, calendar, and watch. On top of that, it has an FM radio. It also comes with a user manual.
PROS
Dual SIM cards
It has a FM radio
Flashlight
MP3 player
CONS
Does not support CDMA networks
7. Alcatel QUICKFLIP 4044C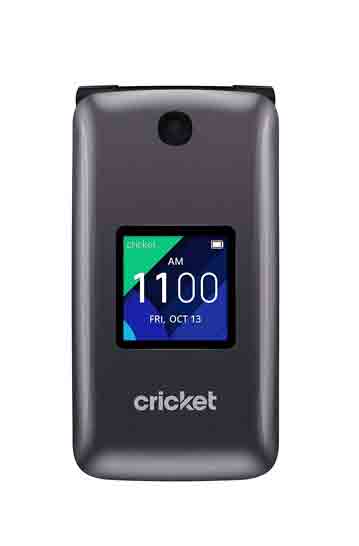 The phone is unlocked with 4G connectivity for fast internet connection. It has big buttons for easy visibility to children and the elderly. Again, it has a1.44 inch screen. It has a SOS function, which is essential for children and the elderly as well.
It has two screens, which are external and internal. Moreover, it is Bluetooth enabled. You can connect your devices, such as wireless earphones and Bluetooth hearing aids. Another advantage of this phone is that it is WiFi-enabled.
You can connect to the internet via WiFi hotspots and help your child browse useful websites. The phone supports memory expansion up to 32 GB micro SD card.
PROS
SOS enabled
Bluetooth enabled
It is fully unlocked
4 G LTE
WiFi connectivity
CONS
Does not support CDMA networks such as Sprint and Verizon Wireless
Bottom Line
The security of your child is essential. Getting your child the best phone is the most important thing you can do. Phones with SOS functions are better. Again, you should consider phones with GPS trackers to monitor your child. Apart from communication, it is good to have a phone with both educational features and communication features.