How to Get Internet Without Cable or Phone Line – A Complete Guide
Cable internet has been the most widely used services for people to access the internet and watch TV shows. Phone lines are also not left behind with regards to providing internet especially to mobile devices. The Cable internet comes together with your TV subscription and it is used by around 80% of Americans. Cable internet is very reliable especially when it comes to speed and effectiveness. However, the only major problem with Cable and phone line connections is that it is very expensive compared to other means of internet access. So, are there other options to go for apart from accessing the internet with Cable and phone lines?
Yes, there are lots of options you can go for in order to gain access to internet and they come at a very affordable price. If you live alone, you may have noticed that cable internet tends to take a large portion of your monthly billings and yet you do not watch TV that often. The phone line on the other hand is very efficient if you work remotely or you have a family with the need of internet access, but the major issue is that they are not cheap.
The companies that offer alternatives to Cable and phone lines connections are very diverse, and they cover almost the whole of US. The companies are giants and not some new companies out of the blues. They offer efficient services when it comes to speed of the internet, customer support and most of all, they offer affordable products.
Why you should opt out from Cable or phone line internet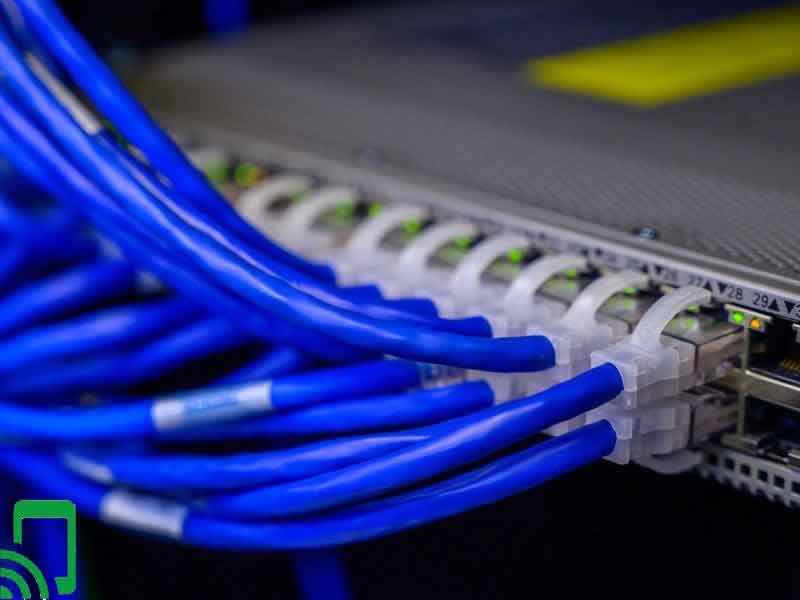 Cable internet is offered when one buys a TV subscription. The subscription does not only allow you to watch TV shows, but rather have access to the internet through several home devices. However, this form of tech has changed because people can easily have access to TV shows from their mobile phones and they do not need to be at home so that they watch them. This is a good reason why you should opt out from Cable
On the other side, phone line connectivity is not very reliable and fast compared to other types of connectivity. Also, there have been cases of throttling and data caps, somethings which make it very unreliable.
How to choose a service provider for internet without Cable or phone line
There are several things you should consider before going for internet without Cable. Below are some of the measures you should put in place to evaluate the best services to go for aside from internet without Cable.
i) Costs
The costs are a determining factor for everyone. People always consider for a place whereby they offer reasonable prices and still the best products. However, when it comes to costs, there is more to that. Things like extra charges, taxes and additional costs are always something people should put into consideration.
Extra costs and taxes pile up to a lot of money when you review your monthly billing. So, before going to a service provider for internet services, always read some reviews and check out their terms and conditions to learn more on extra costs.
ii) How reliable is the internet speed?
Every company offers varying internet speeds. Some may deceive you that they offer 100Mbps of speed only for you to realize you are throttled when you exceed a certain limit. Such business deals are what you should always try to avoid. The best way to learn about the company's internet speed is to read some reviews and comments about the internet speeds.
iii) Are there contracts?
We all know contracts can be very disappointing especially in mobile phone plans. The same case may apply to internet providers without Cable or phone lines. So, it is always advisable to go for a company which does not offer any contracts. This is because you can easily opt out if their services do not impress you and never get to pay any early termination fees
iv) Do they cover your States?
After seeing Google's 100Mbps offer at about $50 per month, you may consider for that as your #1 option. Always consider whether your State is covered before making a transaction. Luckily, you can do this at the company's website whereby you will be prompted to enter your Zip code after which they will tell you whether your area is covered or not.
v) Are there data caps?
This is a very important thing that you should always cross check before diving into an IPS. Some ISP have even been sued for data throttling which has caused quite a catastrophe. So, make sure that if a company tells you that they offer 100Mbps with no downtime then they keep to their word. You can also crosscheck by reading some reviews about their services.
What are the alternatives for Cable or phone line internet?
Most people think that the only way you can get internet at your home is through Cable, however, they are wrong. There are several options which you can consider, and they will work perfectly regardless of whether you are in a rural area or not. Below are some of the Wi-Fi options which you can choose to enjoy such services. The following are some of the best options you can go for;
1. Fiber-optic
If you are looking for connectivity that is secure and fast, then fiber optic is the best option. This internet service can provide speeds faster than the DSL or Satellite. The fiber-optic uses technology which transports data in light signals. Despite being fast when it comes to downloading content and streaming, the Fiber connectivity has not reached several parts of the country. So, you can consult your network administrators within your area to learn whether fiber is available in your area.
2. Fixed wireless internet
This is internet offered by standard service providers and it does not require one to get a cable or use a phone line. This is very helpful for people living in rural areas. It is quite like the satellite internet whereby users use receivers to pick up internet signals. The fixed wireless internet is very efficient since users will not be affected or get poor signals during bad weather. So, this is the best option if you live in rural areas.
3. Naked DSL
Naked DSL is whereby service providers offer connectivity to their clients at different intervals. This makes it very efficient for people looking to get better connectivity since the frequency brought to your device will be quite enough for streaming movies, downloading content and doing many other activities faster through the internet.
4. Satellite internet
If you live in areas where there is no cable, or phone lines or fiber optics, then this is the best option to go for. Satellite internet is whereby you get internet straight to your home from satellite devices that Hoover around the earth.
The only con with this connectivity is that you may get interfered signals during bad weather and the main effect would be slower download and upload speeds. The good thing is that several companies like Tesla are designing new models of satellites that work close to the earths obit to provide better signals leading to fast speed internet.
So, far these are the best alternatives to go for when it comes to internet and cable connectivity.  In most, cases these services are provided by standard service providers like Verizon and AT&T. Below are some of the brands that offer an alternative to services like the comcast Xfinity cable for low income families.
Which companies offer Internet without Cable?
If you are in search of a better option for internet connectivity, there are several companies that will do the job perfectly. They have very positive reviews and most of all a dedicated customer care support team who will help you in case you have a technical glitch with their products. The top companies include the following;
1 Google Fiber
Google is one of the most successful companies that offer exemplary services when it comes to cloud storage, phones, search engine, and many more. They also offer fiber connectivity to several parts in the US and are still expanding. If you live in the following States, you are likely to get their services; Atlanta, Miami, Boston, Chicago, Los Angeles and Charlotte.
The plans and cost depend on the State in which you live in. There are different plans and below is a list of them;
Fiber 100
This plan costs $50 per month and you get 100Mbps of speeds. You can use a maximum of 5 devices and most of all there are no data caps.
Fiber 1000
This plan gives you 1000Mbps of speed and it costs $70 per month. You can use a maximum of 10 devices with this plan and there is no throttling.
You can check out their website to learn more on the plans.
2 FreedomPop
This company does not only offer unlimited mobile hotspot plans but affordable internet connectivity. They offer their services through a hotspot access point which is strategically located in a certain area. They also offer their services in a variety of plans and at a very affordable price.
Basic plan
This plan gives you 500MB of data per month and it runs on 4G networks only.
Pro 500 plan
This plan gives you 500MB of data per month at only $3.99 per month. The internet works in both 4G and 3G devices.
Premium 3GB plan
This plan offers users 3GB of data at only $28.99 per month. Add-ons costs $0.015 per MB.
The premium 4GB plan
This plan offers you 4GB of data at only $34.99. If your phone does not support 4G, you can still use 3G and have access to internet
Premium 5GB
The plan offers 5Gb of data at only $39.99 per month
Premium 10GB plan
The 10GB is the ultimate plan offered by FreedomPop. It costs $74.99 and you get 10GB of data.
You can check out their website to learn more on the plans.
3 Verizon Fios
Verizon wireless is among the top service providers in the US. They are known to offer the best phone plans and when it comes to internet connectivity, they are still at the top.  The Verizon Fios is available in limitation to the following States; Rhode Island, East coast, New York, Virginia, Pennsylvania and they plan to expand on more States.
Their plans are divided into the following categories;
The $39.99 plan
This plan gives you 100 MBPS per month and you can use for a maximum of 10 people.
The $79.99 plan
This plan gives you around 1000 Mbps of speed and it comes with a year free of Netflix. If you choose a 2-year commitment, Verizon waivers the setup fee for you
You can check out their website to learn more on the plans.
4 Frontier communications
This is a company known best for providing the ISP services. They provide their services to most parts of the country and at an affordable price too. Their plans are divided into the following categories;
Simple Broadband core
This plan costs $20 per month and the user gets around 6 Mbps of speed plus a free Wi-Fi router for 2 years.
Simply Ultra
The plan costs $25 per month under the 2-year agreement. The user gets 12 MB of internet speed and it is very convenient for gamers or people that require high-speed connectivity.
Simply Internet Elite
The plan costs $35 per month and you get speeds of up to 25Mbps. The plan works best for users who use many devices that require several devices at the same time.
You can check out their website to learn more on the plans.
5 AT&T
AT&T is a company known to offer the best nationwide cellular coverage and many devices are compatible with their network. Currently their plan includes Internet and Direct TV, but you can't get an internet only service. Luckily, the plan is very affordable and it only costs $40 per month and you get up to 50 Mbps.
They offer their services to the following States;
Alabama, Arkansas, Illinois, Nevada, Texas, Michigan, California and Georgia.
Despite of offering their services inclusive of Direct TV, it is still very affordable compared to other cable service providers.
You can check out their website to learn more on the plans.
How to shift from Cable to another Internet service provider
The process is very simple and here are some tips on what you can do;
1. Understand what you value with regards to an ISP
The main consideration when it comes to choosing a service provider is to consider on the internet speed and no down times. So, always use this as an evaluation tool when selecting the ISP whom you wish to provide you with internet services
2. Find out cancellation costs from your cable or phone lines
The cancellation process may be very difficult if you were in a carrier with a phone line or cable company. However, the good thing is that the costs won't be very high depending on the time frame in which you wish to cancel your plan. You can know the expected costs by checking out their website or calling customer care support team.
3. Select another ISP within your area
There are many service providers who offer internet without Cable across the State. I had also stated the five best companies which you can get. The process is very simple and before selecting a carrier that you find best, check out some opinions and reviews from people about their services. If they offer exemplary services, then you can opt for it.
4. Call your current Cable service provider
This step is not to cancel your plan but rather to notify them that you plan to switch to another ISP. You should also notify them the reason to do so as this will help them in making their services better. If they convince you to stay, you may as well continue using your current plan up to a point where you are not interested. Do not cancel your plan when making this call. This is because you may lack internet for several days in case your new service provider fails to connect you on time
5. Order and schedule the installation date
Once you have made a firm decision that you wish to switch, call the new service provider and order for installation packages. They may install their new services to you within 2 days or may take up to 5 days depending on the shipment policy of your service provider.
6. Cancel your old ISP services
Once you are sure everything is in place and are connected to the new service provider, you can cancel your service by making a phone call. You can also visit their website and cancel from your account's page
Final verdict
Internet without Cable is taking the country by storm and you should try it out too. Changing to an ISP without Cable means reduced costs and even better, fast and no downtime internet. Remember, reading reviews about the company you wish to join is very essential as this will tell you the pros about the company. Never rush for a service provider only to realize they offer poor services hence you end up spending more money.