Can You Bring Your Phone To Spectrum Mobile?
If you are looking for an ideal mobile carrier with affordable mobile plans, then Spectrum Mobile is the best service provider. Spectrum Mobile is only available to current Spectrum Internet services customers and is like rates offered by Xfinity Mobile. The service provider provides various services provided to its existing customers that you will. Today you will see Spectrum Mobile bring your phone plan that ensures no one limited from accessing their services.
For status, Spectrum Mobile is a cell phone carrier started by Spectrum that offers internet and television services such as the cheap Cable TV for low income. The mobile carrier doesn't have its cell tower but operates under Verizon Wireless network that is among the top mobile carriers in the US. Also, it supplements the network provided with  Spectrum WiFi hotspots located across various states. Spectrum is among the largest internet service provider in the US; thus, with the mobile services offered you get to enjoy fast internet speeds for streaming videos, downloading and so much more.
The unique feature offered by the mobile carrier is the unlimited mobile hotspot plans. The plans let you stream your favourite TV shows and videos, unlike other mobile carriers that have restricted the hotspot plan. In this article, you will find out if you can bring your phone and the ideal plans offered. Also, you will see Spectrum Mobile compatible phones that you will love. Read ahead.
How is one eligible to Spectrum Mobile services?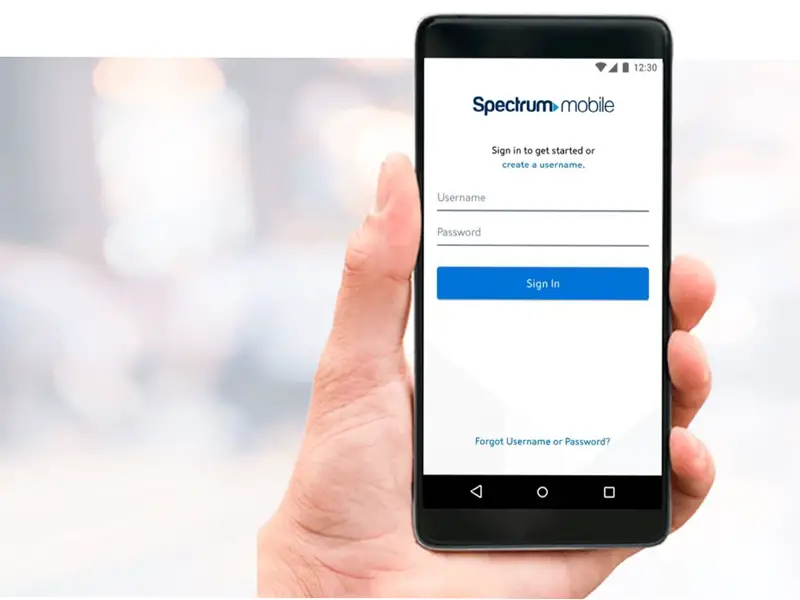 Owned by Spectrum one of the largest ISP in the US, Spectrum Mobile offers mobile services, but it isn't available for everyone. For one to enjoy the services, you need to have signed up for Spectrum internet services.
Also, you need to sign up for autopay and meet all credit requirements. Once you meet all these requirements, you can add up to five lines on your Spectrum account.
What phones are compatible with Spectrum Mobile?
You might be wondering which phones are compatible with Spectrum Mobile though the company started recently. Being among the best Internet Service Providers, it has made various partnerships with different companies.
You can check out at their store the multiple phones offered all at an affordable price and you can access them at their website. Below are the models sold by Spectrum:
You will get the latest flagship phone offered by mobile companies so that you can enjoy the premium services offered. The unique thing about it is that you can get the phone and pay in installments for up to 24 months.
It reduces the hassle of getting the whole amount all at once instead you get to pay in installments so no need to worry about it "abusing" your budget.
Can bring your mobile phone to Spectrum Mobile?
Yes, courtesy of the bring your phone plan (BYOP) you can bring your phone of desire. Provides your phone meets Spectrum's requirements you can enjoy the services offered by the company. You can check if your phone is compatible with their website by providing them with your phone details.
It clearly shows that Spectrum provides various alternatives so that everyone can enjoy the mobile plans offered. Lastly, some unlocked Apple iPhone, Samsung Galaxy and Google Pixels are transferable to the service provider.
Is Spectrum Mobile network coverage reliable?
The mobile virtual network operator has partnered with Verizon to provide its customers with unlimited access to the largest LTE network. You get to enjoy a strong network no matter what state you live.
Also, you can connect to Spectrum's WiFi hotspots across the country, which reduces your monthly data usage. You can check out the mobile coverage map at their website.
What plans do you get to enjoy once you get subscribed?
Spectrum Mobile offers two plans for its existing customers. You get to choose between Spectrum Mobile by the Gig and Spectrum Mobile unlimited data. The Spectrum Mobile by the Gig one gets to enjoy the various WiFi hotspot nationwide and its only available internet customers all at just $14 per month.
The Spectrum Mobile unlimited data you can access millions of nationwide WiFi hotspots at high internet speeds at $45 per month. Also, in both plans, you get unlimited minutes and texts so you can stay connected to your family and friends.
You can add up to five lines on your account if you have a large household, so no one stays disconnected. You can note that both the plans are affordable, and you can squeeze it in your tight monthly budget.
Can you unsubscribe from Spectrum Mobile services?
If you aren't satisfied with the mobile plans offered by them, you can cancel the service within 30 days of the next billing. The mobile plans offered doesn't come with a  contract, unlike other service providers.
However, you will still have to pay any potential device payments you may have taken under the regular phone installment plan. I can assure you won't be cancelling the phone plans once you subscribe as they are superb.
Is it worth subscribing to the mobile plans?
Before you subscribe for the plans, you must have signed up for Spectrum internet services offered. If you don't subscribe to the internet services provided, you won't be able to subscribe for services offered. If you are a customer of the Spectrum internet services, the mobile services are excellent if you are on a tight budget.
Typically, such plans will go for up $80 in other mobile carriers so you can save a few bucks if you buy the plans offered. If you don't use data a lot, then the Spectrum Mobile gig plan is a cheap alternative for you.
Bottom Line
Although the mobile carrier has been up for the last two years, Spectrum Mobile offers great phone deals and mobile plans for its customers. It uses Verizon Wireless network who are among the top five mobile carriers in the US, so you get to enjoy stable network in your area. I hope I've answered your burning questions and you will get to choose Spectrum Mobile as your sole mobile carrier.