The 9 Best Cell Phone Plans With Free Phones     
Telecommunication services have grown at a fast rate over the past few decades. Policies ranging from bring your own phone, lifeline services, cell phone plans for seniors and many more have all been tailor made to favor the citizens whether you are of low income or not. In the past, people used to get the free phones through the Government lifeline services, and it was through specific service providers. However, this has changed greatly since even the standard service providers are offering free phones when you opt for their cell phone plans.
Free phones were offered when you buy a phone directly from the service provides' store. You would get the phone when you buy a phone that has the buy one get one free offer. But in the recent years, there has been a lot of diverseness with regards to getting the free Government phone. The major downfall with this service is that you are most likely to get a free phone which is locked to that service provider. This may tie you down greatly especially when you want to switch service providers. But the major pro is that the phone is totally free. You will never have to worry about paying any activation fees.
This article aims to guide you on some of the best service providers with regards to those who have the best deals on cell phone plans with free phones. However, the offer changes from time to time, so ensure to always refer or contact the company to know whether the current offer is still available. So, read ahead to also learn on some few tips I garnered when getting a free phone when you switch.
Who qualifies for a cell phone plan with free phones?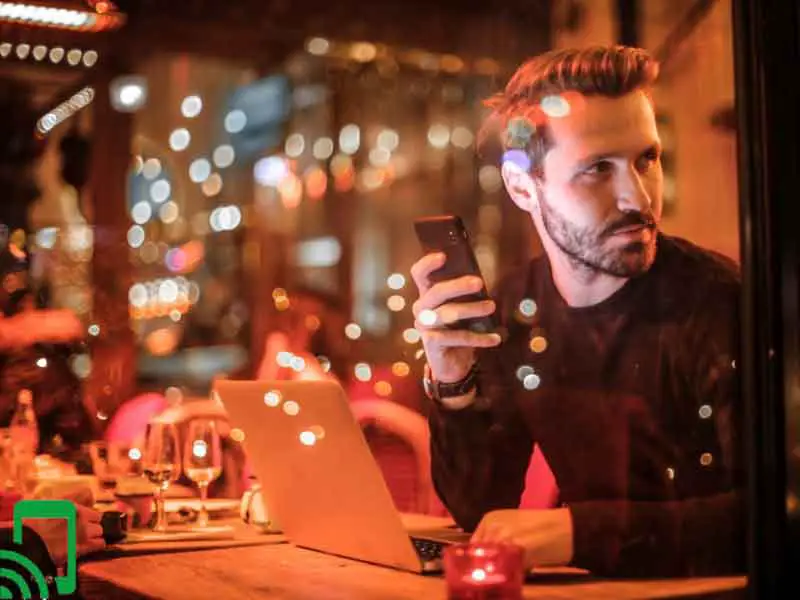 Each service provider has their own terms o service with regards to getting the free phones. In the past, you would be required to submit a lot of written consent and some legal documents to show that you are eligible for the offer.
However, this has come to change greatly with regards to more simplified process in which you can apply for the plans and get a free phone. Below are some of the requirements which are standard in most service providers;
The cell phone plan is available to new customers only
You should not be in a contract with your previous service provider
Only the cell phone plan with the free phone offer is the on that will give you the free phone
The offer is available on one person per household(for lifeline providers)
The conditions keep on varying among the service providers. So, make sure you refer to their policies to learn more with regards to what is required.
Tips on choosing the best cell phone plan with a free phone
You have heard that Verizon is offering a cell phone pan with a free phone, but where is the catch? In most of these offers, there are some cons that will come to affect you either in real time or in the future. Some service providers will genuinely give the free phones with aims to attract and retain more customers in their network.
But there are others doing shady business that may lure you to get the free phone only to realize, you have been bound in to a contract. Here is hat you need to know in order to avoid such fraudulent cases;
Read on some of the reviews
If a company has a community forum, then you should consider going through it to learn more on whether the plan is genuine or there is a catch to it.
Network coverage
Yes, there are no downsides regarding the cell phone plan with the free phone, but does the service provider offer nationwide coverage? If it does, then you are good to go for it.
Costs
Initial costs on things like activation fees, sim tool-kits and the cell phone plan is a good option to consider. Make sure you opt for a service provider with costs that will not disrupt your budget.
Contracts
In the current tech trend, nobody would love to have a service provider with no contract. Contracts are very hard to terminate, and the initial early termination fees may be quite expensive.
Quality of the free phones
The free phones come in different qualities. You should consider a service provider that offers high quality phones regardless of whether they are high end, mid-range or low budget phones. You can read on some reviews about the company to assert on the quality of phones.
Here are the best service providers who offer free phones when you opt for their phone plans in 2021;
Do any cell phone companies offer free phones?
Free phone takes you to the doorstep of your dreams so that you can enjoy the best cell phone plans with free phones. There is some of the best mobile virtual network operators offer free phone when you switch to their carrier.
NVNO means that cell phone service providers who do not have their own cell tower, they rely on paid partnerships with the big network providers (Verizon Wireless, AT&T, and T-Mobile). Please go ahead and check the list of best NVNO phone plans with free phones.
1) Boost Mobile
Boost mobile is one of the best mobile virtual network operators, but also, they play a vital role as like as big network carriers. Without the best cheapest cell phone plan furthermore they have free phone promotion, which is enough to make your dream come true.
You get this tempting offer, you have to active phone plan $50 or above and make at least one payment to receive the device for free. You have to consider that you can get only one free phone per line. When you switch to Boost Mobile, you can get a free smartphone like.
2) Cricket Wireless
As the other mobile virtual network operators, Cricket Wireless also offers free phones when you switch. When you switch to Cricket and want a free phone, you have to sign up for a minimum $30 or above phone plan.
Actually, the price depends on which smartphone you want to get, and you have to use a phone line minimum six months to fully unlock your desired smartphone. Below is a list of Cricket Wireless's best free phones they offer.
3) AT&T
AT&T is the giant name of the telecommunication sector in the USA, and they have various phone plans for their customers. If you are looking for the best cell phone service providers with the best network coverage, then AT&T is the best option for you. AT&T also offers you a free phone when you switch to their network.
If you want to get AT&T free phone, you need to buy one of the three most popular smartphones, and you have to add a new line, and then you will get an AT&T new smartphone without any cost. You can bring your own phone to enjoy AT&T phone plans, and they also offer a lot of AT&T compatible phones for their new and existing customers, and I hope you will love thous phones.
4) Straight Talk
Straight Talk is another one best mobile virtual network operator in the USA, and it's owned by TracFone Wireless. If you want to get a free phone when you switch, straight Talk is the best and reliable mobile virtual network operator because they have no contract.
Straight Talk offers a free phone when you switch to their carrier and purchase an unlimited plan. The Straight Talk unlimited plans start from as low as $35 with unlimited talk time, text, and mobile data and they have no contracts, no credit checks, or no activation fees.
5) Verizon
Verizon wireless tops our list and it is a good service provider to opt for with regards to the network coverage. The company is known best for some of the best deals for existing customers ranging from unlocked cell phone deals and any more.
The company has a simple non-shady way of getting these free phone. In their website, all you must do is trade in your current phone and opt for one of their unlimited plan.
Verizon's unlimited plan comes with the following perks for only $80;
Unlimited data for up to 22 GB after which you will be throttled
Unlimited talk and text
4G LTE network bands
For 2 lines, you only pay $140 while three lines go at $160. If you want more than 3 lines, each additional line goes for $20 per line.
Luckily, the phones offered for free are of high quality and they include; Samsung S7 edge, LG V20, iPhone 7, iPhone 7 plus, Moto Z Droid, Samsung Galaxy S7, Google Pixel and many more. Phones are offered on an efficient criteria crated by Verizon wireless. If you wish to apply, visit the Verizon deals platform on their website.
6) Qlink wireless
Qlink wireless is one of the best lifeline providers of free Government phones. They have a simple application process which is done straight from their website. For you to qualify, you need to meet some of these requirements;
Should have participated in federal assistance programs like food stamps
No other person in your household should have the lifeline account
The income should be below 135% of the federal poverty level.
If you meet these requirements, you can then get both the cell phone plan and the phone for free. The free phone plan offers you 3 GB of data, 1000 minutes and unlimited texts.  The phones offered greatly vary but they are of high quality. If the phone s faulty, the Qlink wireless phone replacement process is quite simple if you follow the right process.
7) Metro-by-T-Mobile
MetroPCS, or Metro-by-T-Mobile is another good option to go for when it comes to getting free phones. One thing about MetroPCS is that the plans are very affordable compared to most service providers. Currently there is a cell phone plan that goes for only $100 per month and you get the following perks;
Unlimited data
Up to 4 lines
Unlimited talk and text
No contracts
4G Network connectivity
The free MetroPCS compatible phones you are likely to get include;
Alcatel Fierce A30, Motorola Moto e4, Samsung Galaxy J7 Prime, Coolpad Defiant, ZTE Avid TRIO, LG K20 Plus, ZTE Blade Z Max. You can visit their retail store or check out their website to learn more on the phones available.
8) Safelink Wireless
Safelink is another major free Government provider serving in over 30 States. They offer both free cell phone plans and phones. SafeLink wireless has nationwide coverage which is aided by some standard service providers in the market. The eligibility is like that of Qlink wireless since they are both lifeline providers.
The SafeLink wireless plan offered comes with the following;
1 GB of data
1000 minutes
Unlimited texting
There is a wide variety of phones which you can get but there are no flagship devices as of 2021. If you plan to apply, simply go to safelink.com.
9) Sprint
Last on our is the stunning sprint mobile. Sprint mobile offers very exciting deals ranging from the Sprint phone deals to existing customers, all the way up to sprint cell phone plan for seniors.
The company is a standard service provider meaning it provides nationwide coverage and if your area may have poor signals, then a cell phone signal booster may just do the trick.
Cell phone plans with free phones are currently unavailable at Sprint mobile. However, for you to qualify for the free phone, you must be a new customer and choose one of the cell phone plans offered by Sprint.
Luckily, the phones offered by Sprint range from mid-range to high end devices and there are no low-budget phones which is an upvote for them. Sadly, the phones are all locked to their network and a service fee may apply for the phone to be unlocked. If you wish to get the free phone, check out sprint.com/deals to learn more.
How to get a free phone?
Who don't want to get a free phone? I think most of all want to get so that they can easily communicate with their friends, family members, office colleagues, or any other person you can. I have a question for you, how can you get a free phone? If you don't know the mathematical answer, no problem, that's ok. I can help you to reliable answer to the question.
Since a free phone is a tempting offer, that's why everyone justifies themselves for getting a free phone. You may have heard a proverb; no one gives anything away for free. When any cell phone service providers offer free phones, they have apparent some trams and conditions.
You can get a free phone in two ways. The first way is to get a free cell phone from the Lifeline providers, and the second way is to get a free phone when you switch to a carrier. Now we will discuss the two ways in detail, so stay with us and participate in the discussion.
How to get a free phone from Lifeline providers?
The FCC is ready to provide free government phones for low income families under the Lifeline program. It would be best if you had some eligibility to get a free government phone. There are many cell phone service provider offers free government phones under the Lifeline program.
If your family income is below 135% or you participate in certain Lifeline support programs, you can easily qualify for a free government phone. The free government lifeline program is a commendable initiative by the US government for low-income families, and the following lifeline support programs will help you one step further to get a free phone.
Supplemental Nutrition Assistance Program for many known as Food Stamps or SNAP
SSI program (Supplemental Security Income)
Medicaid
Section 8 Federal Public Housing Assistance
Tribal Temporary Assistance for Needy Families (TANF)
General Assistance Bureau of Indian Affairs (BIA)
Survivor's Benefit and Veterans Pension
Food Distribution Program on Indian Reservations
Those are the mandatory terms and conditions to get a free government phone. However, in some states, these terms may vary slightly.
How to get a free phone when you switch?
There are a lot of people who want to switch their cell phone service providers because they don't get good network coverage from their cell phone service providers, or their cell phone plans are costly. If you are one of them, then you have a great opportunity to get a free phone.
Because there are many cell phone service provider offers free phones when you switch to their network carrier. When you want to get a free phone to switch network carrier, you have to choose a phone plan for your desired network carrier. Another thing you need to consider is that you should close your previously used network carrier first.
Is there best Cell Phone Plans with Free Phones?
If you're a massive cell phone user, then you'll require unlimited Talk, text, and data. In the USA, different service providers are providing free cell phones with the best plan. Just like Metro by T-Mobile offers several cell phones for free when you move to their unlimited plan and port in your number from your existing carrier.
And I'm talking about some quality cell phones here, folks. Whether you're an LG fan, Samsung Galaxy follower, or like the simpler Motorola phones, there's an option for you. The only something about this deal is that you'll need to visit a Metro by T-Mobile store in person.
Still, it's worth it for a free phone.  There is provide an outstanding plan for LG, which is a $25 unlimited plan, and for Samsung Galaxy offered a useful program, which is a $40 unlimited plan.
$25 unlimited plan includes are
Get national coverage,
Unlimited talk and text, caller ID, voicemail and call waiting,
3-way calling and wireless connectivity,
All with no final contract and one crazy-low price.
$40 unlimited plan includes are
Data: 10GB Full Speed Data, then slowed (no overages) data slowed to 3G after high-speed allowance has been reached
Calls & Texts: Unlimited National Minutes, Unlimited Messages, International Calls.
Global Voice Add-On: Calls in over 140 countries while you are in the USA.
Is Taking the Free Cell Phone Worth It?
The joy of getting a free phone is delightful. Getting a free phone is wrathful or not, it actually depends on your personal situation. If you are the type of person who loves to use the latest technology or latest technology Smartphone but can't use them due to lack of money, then the free phone is definitely wrathful for you, which you can get from the cell phone service providers.
But keep in mind that you will not get the latest and greatest models as a free phone. If you can afford it, I would say that no contract phones are the best way to enjoy cell phone service. However, the contribution of the free phone and undeniable, which is a blessing for low-income families.
Does an existing customer can get a free phone?
The necessity of mobile phones or smartphones is undeniable at the modern age, and most of all, use mobile for their personal needs. But there are still families for whom mobile phones are still a luxury, for that people free phone program is a really groundbreaking step.
Since the free phone is everyone's desired object, now the question is, does an existing customer can get a free phone? The unpleasant truth is existing customers cannot get a free phone. Free phones are only offered for the new subscribers, but existing customers can upgrade their phones.
Bottom Line
Getting  free phone has never been easier than before. As of 2021, even standard service providers are giving out free phones for every eligible person which is quite a benefit to many people.  The only major problem is that the phones are either locked or you are bound into  a contract with the service provider. In Overall, the companies mentioned above comes with great perks and you will never be disappointed with their services.