The 7 Best Target Cell Phones No Contract
As of February 2019, 81% of adults in the United States owned a smartphone. This number is expected to rise to 290.64 million by 2024. With such large numbers, it makes sense for smartphones, which are almost a necessity in today's world, to be sold not only by the manufacturers but also by a multitude of third-party retailers. In America today, you can buy a smartphone in one of three ways. One, from the phone manufacturers such as Samsung or Apple. Two, from cell phone carriers such as Verizon, Sprint, AT&T and T-Mobile. Three, from third-party retailers such as Amazon and Target cell phone plans, no contract.
Gone are the days when you had to lock yourself into long contracts with cell phone carriers for long periods to get a cell phone which is locked onto their carrier. Today, unlocked and universal cell phones are quickly becoming the norm. An unlocked cell phone is a device that is not locked on to any specific carrier while a universal device is not locked onto any specific network. Most unlocked phones are also universal and can, therefore, be used on GSM or CDMA networks and almost all carriers in the country and internationally.
With so many variations, considerations, and choices available in the market, choosing the right smartphone to buy can be a tough choice. Buying a cell phone that is in tune with your specific needs need not be such a tiresome, frustrating, nerve-wracking process. This article will give you a comprehensive list of how to choose the right phone and some of the best phones you can buy from Target with no contract plans.
How to choose the best Target cell phones no contract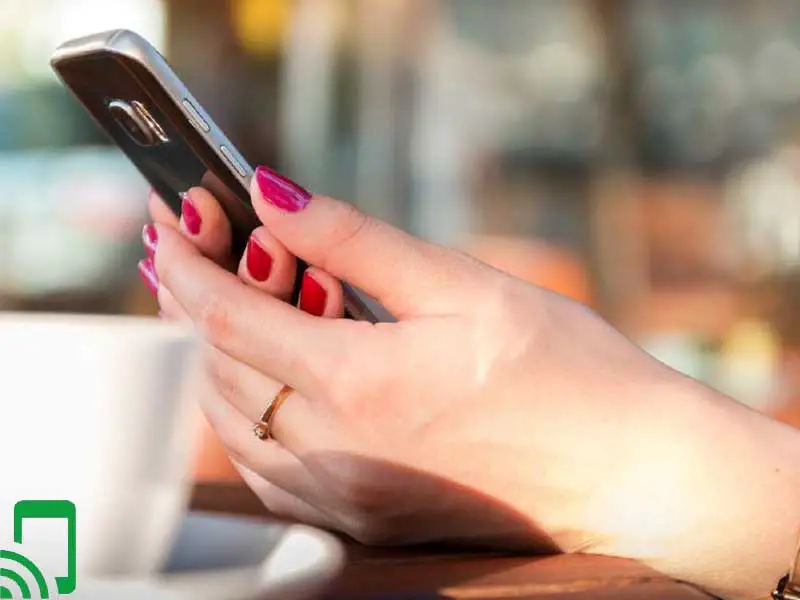 Here is a step-by-step process on how to choose the best phone for you.
Step 1: Research
Research, research, research. This is the golden rule whenever you want to buy an electronic. Take some time to think about the features that are a must-have for you before you settle on any device. Do you want a phone with tons of memory or just enough?
Do you want a budget phone or a high-end model? Great or average camera? Do you have a specific model in mind? This will help you narrow down the list of phones to buy from. Ask friends about their phones and read customer reviews before settling.
Step 2: Compatibility
Though it is a dwindling practice, some phones are still locked to their carriers. Despite an unlocked phone having a higher purchase price, they payout with the freedom they offer as they are not tied o any specific carrier.
The good news is that the majority of unlocked phones are also universal (not tied to a network) and can, therefore, be used on either GSM or CDMA network according to your choice of carrier. Make sure you run a compatibility test with your carrier, though, to ensure your model is compatible with their network.
Step 3: New vs Refurbished
While owning a device that has never been used can be a great feeling, a refurbished phone offers more or less the same features at a lower price so it's great if you are working within a budget. Refurbished phones are tested, cleaned, wiped and come with warranties and offers to replace the device if you are dissatisfied. After choosing your phone, activate it on your network and enjoy your new device.
The 7 Best Target cell phones no contract
1) Samsung Galaxy S10e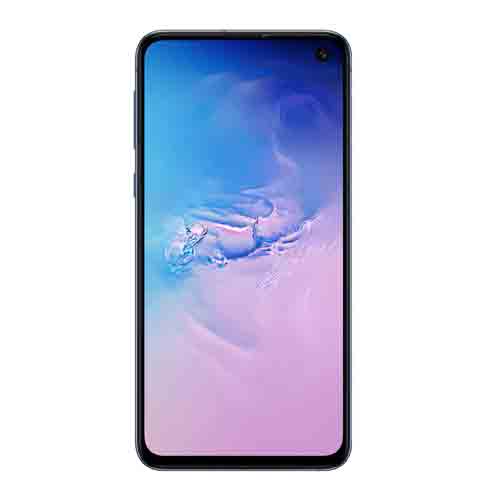 This is another flagship device from Samsung packed with the amazing features you've come to expect, from a brand you trust. It comes with a 5.8'' Super AMOLED display and a screen resolution of 1440X2280 pixels. It runs on the Exynos 9 Octa 9820 chip which renders excellent performance and the 6GB RAM is excellent for multitasking and gaming.
The internal memory is huge at 128GB and it can be expanded to 512GB with the microSD slot. Its fast-charging and wireless power share, which can boost energy to other devices wirelessly by placing them on the back of your device, are some of its strongest selling points.
PROS
Rear triple camera and 32MP selfie camera
Powerful performance
Huge 128GB memory
6GB RAM great for multi-tasking
Supports wireless power share
2) Apple iPhone 7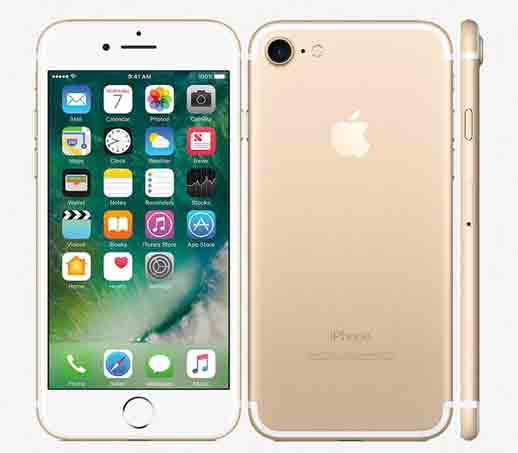 iPhones have been a status symbol since they were released, with the Apple icon recognizable almost anywhere in the world. The iPhone 7 is no different. While it looks almost exactly like the iPhone 6, there are some impressive new additions.
The phone is now waterproof and has no 3.5mm headphone jack, which is a huge disappointment for some users. The phone's battery life while a little bit longer is still unimpressive.
The home button is no longer a physical entity but a sunken point that responds to pressure. With its super clear display, great storage and affordable price, this Apple budget device may just be the phone for you.
PROS
Water-resistance
Great low-light performance
More affordable than other iPhone models
Good sound quality
Improved battery life
CONS
The battery life is unimpressive
3) Samsung Galaxy A71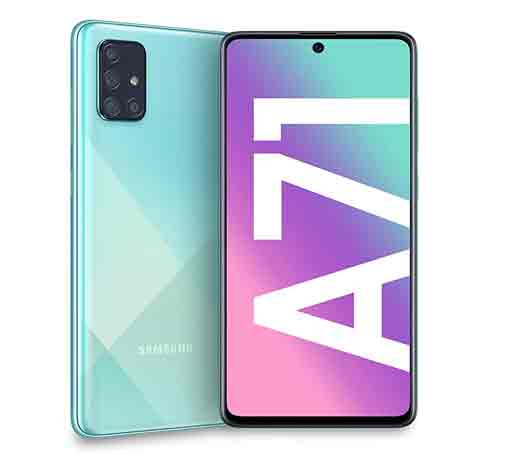 The Samsung A71 is an eye-catching device with its 6.7" Infinity-O touch screen. The display is full HD (1080X2400) which provides a great level of detail on screen. Among the greatest selling features of this device are its great cameras. Selfie fans will instantly fall in love with the front-facing 32MP camera.
It also has a four-camera array on the backside with the main sensor being 64 MP. The Samsung Galaxy A71 is powered by Octa-Core and runs on the Qualcomm Snapdragon 730 chipset guaranteeing fast performance. The 128GB of memory will probably be sufficient for most users and if not, you can expand it with a 512GB microSD.
PROS
Great battery life
Sufficient internal storage
Amazingly clear camera
Speedy performance
Expandable storage
CONS
No wireless charging
No water resistance
4) Samsung Galaxy A10e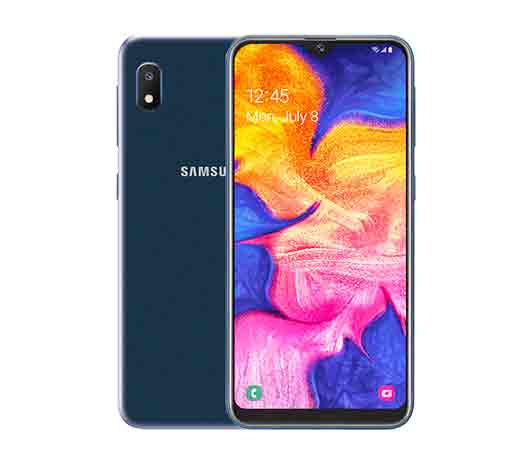 The Samsung Galaxy A10e is a budget phone with most of the amazing features found in flagship phones at a much more affordable price. This device features a 5.8" display which is nearly bezel-less apart from a small strip at the bottom which is enough to watch your favorite videos and movies.
While the 32GB of memory might sound minimal, there is no need for concern. This device's memory can be expanded up to 512GB with a MicroSD slot, which should be more than enough for more than the most voracious memory users. The 3000mAh is also guaranteed to last you all day on a single charge so you never miss a beat.
PROS
Affordable
Expandable storage
1.6 GHz octa-core processor for speedy performance
3.5mm headphone jack
USB-C port for easy charging
CONS
Expanding your storage to 512GB will be costly
Battery life is on the low side
5) LG K30 (GSM/CDMA Unlocked)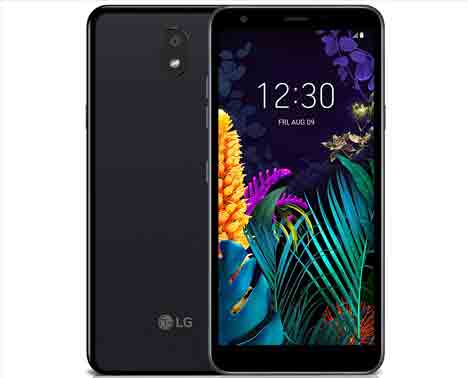 With a 5.45'' HD+ display, the LG K30 is a light, pocket-sized device that is easy to use and carry with you. The 2GB RAM will give you some challenges when it comes to multi-tasking, and the 16GB storage is not nearly sufficient, but it comes with expandable storage options for up to 256GB. The display quality is average as is the camera but at almost $199, you can buy this device without breaking your bank.
PROS
Inexpensive
Decent battery life
3.5mm headphone jack
Expandable storage up to 256GB
Pocket-sized hence easily portable
CONS
2GB RAM hence it can't handle multi-tasking well
The unlocked version doesn't handle LTE Band 71
6) Samsung Galaxy S9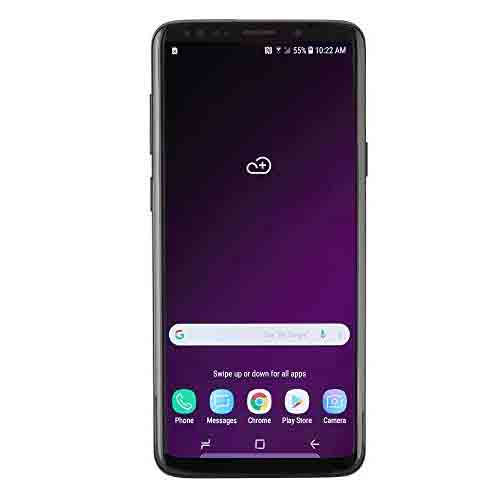 The Samsung Galaxy S9 is another flagship device from Samsung. Though it almost looks like the S8 in appearance, there are some amazing new upgrades. The device has a 64GB internal storage and 4GB RAM. The 5.8" Super AMOLED display with 1440X2960 pixels offers a clear, bright screen that is large enough to watch all your favorite videos.
This device has an extremely powerful performance with almost no lagging as it is powered by the Octa-core Samsung Exynos 9 processor. With the 12MP primary camera, which supports 4K video recording at 60fps and the 8MP front camera, you can capture all your moments in high resolution.
PROS
Sufficient storage
Supports wireless charging
Amazing photo quality
Powerful performance
Great performance in low light
CONS
3000mAh battery a bit on the low side for such a device
7) Moto G6 Forge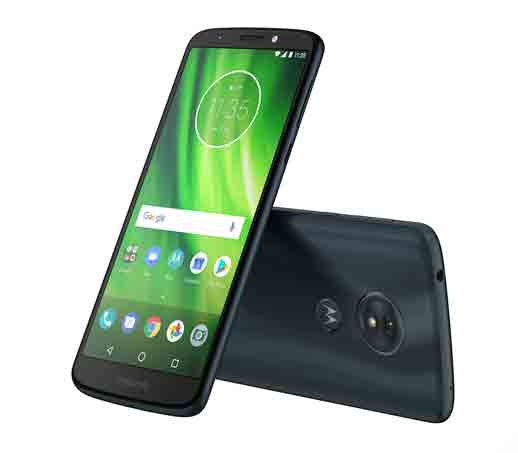 The Moto G6 forge is a budget phone which is part of the Motorola G-series. It is packed with the amazing features found in higher-end models for a significantly lower price. It has a 5.7" display with an 18:9 display ratio which is pretty amazing.
The 3.5mm headphones jack which has been missing for some time in higher-end models is found in this device allowing you to use your wired earphones and headphones. The 16GB memory is quite minimal but it more than makes up for this with its amazing 4000mAh battery life.
PROS
Great battery
Affordable
3.5mm headphone jack
Clear display
18:9 display ratio
Final Thoughts
Few events in our life are more exciting and frustrating than when you first get a new cell phone. The excitement, can, however, turn sour if you get a device that disappoints you, doesn't meet your expectations, or that you flat out don't like. With this guide, you can get the phone of your dreams set up exactly how you want it.