The Boost Mobile Tablet Plans With 5 Compatible Tablet
Boost Mobile is one of the renowned MVNOs in the US and has great deals for individuals that use a lot of data especially tablet owners. However, the company's plans previously focused on family discounts and unlimited plans under the Sprint network. After the acquisition by DISH, the plans have shifted focus and incorporated Boost Mobile tablet plans, and more affordable prepaid plans.
Moreover, it provides great rates on data plans, including a huge amount of hotspot data. This offering has made Boost Mobile earn credibility as a great, low-cost, mobile virtual network operator. For every single Boost Mobile plan, it consists of all-in pricing, inclusive of taxes and fees. The lowest plan options start at just  $10 per month for 1GB of LTE data, a tremendous drop from the previous option that was $35 per month.
Interestingly, Boost Mobile also rewards customers who strive for timely payments by lowering the cost of the plan by up to $10 after six consecutive on-time payments. Besides, there are data-only plans for tablets that reduce the usual data consumption rate and fees. You can opt for pay as you go or have a prepaid package payable every month upfront. It's advisable to understand your data consumption needs before you go for this type of plan.
How Do You Switch To Boost Mobile From Another Carrier?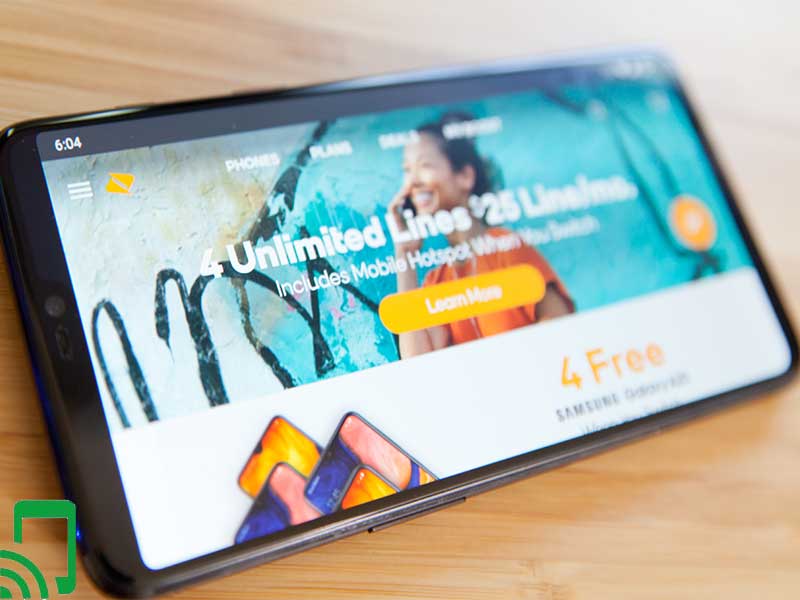 To qualify for the Boost Mobile bring your own phone program and activate your phone on Boost Mobile, you will need to;
Check on eligibility
Buy a SIM kit instore or online, or use your own Boost SIM card and the phone's IMEI number.
Find your phone's IMEI or MEID (DEC) by dialing *#06#, look under the battery for phones with removable batteries, or look in the phone's settings menu.
The IMEI (International Mobile Equipment Identity) number is a 15-digit serial number that denotes your wireless phone. Ensure you have the correct IMEI number for your phone to get registered with Boost Mobile.
However, if your phone is locked to a specific carrier, ensure its one of the Boost Mobile compatible phones, and get it unlocked before you activate it on Boost. You can contact customer support to have it unlocked through the following numbers;
Sprint customer care: 1-888-211-4727
Verizon customer care: 1-800-922-0204
T-Mobile customer care: 1-877-453-1304
AT&T customer care: 1-800-331-0500
What Plans Does The Boost Mobile Have?
i) $ 50 per month
The package includes video and game streaming (video streams up to 480p + resolution, mobile-optimized music, (music up to 500kbps), cloud game streaming up to 2mbps), unlimited data, unlimited talk, and text, plus free mobile hotspot up to 12GB.
ii) $35 per month with 3GB of data, high speed 4G LTE
This plan is the ideal single line plan starting at $ 35 per month providing unlimited data, talk, and text. Unlimited music streaming and mobile hotspot with no annual service contracts. After 3GB, the speeds get lowered to 2G. If you need more data at high speed, you can add more 4G LTE data with 1GB for $ 5 per month and 3GB for $ 10 per month.
iii) Unlimited Family
You can connect the whole family with the Boost Mobile family plan with unlimited data. You just need one monthly payment for all members, and you can pick from the $35 per month unlimited data, talk, and text with 3GB of 4G LTE High-Speed Data or $50 per month Unlimited GIGs with Unlimited data, talk, and text. Besides, for every line, you add you pay $30 per month.
What Deals Does Boost Mobile Offer To Its Customers?
Boost Mobile has been constantly giving cheap and reliable wireless services to its customers. Besides, they are known for offering the best deals, monthly bill reductions, incentives, and web specials. Apart from that, they offer the most Boost Mobile deals for existing customers on the market as compared to its competitor.
Additionally, there is a wide range of premium and affordable smartphones, promos, and discounts to customers who make timely payments, a variety of pre-owned and brandy new multiple brands of smartphones from Samsung to Apple's manufacturers.
Read More: Does Mint Mobile Have Hotspot? Here's what to know.
What Are The 5 Best Tablets Compatible Boost Mobile?
1) Fire HD 10 Tablet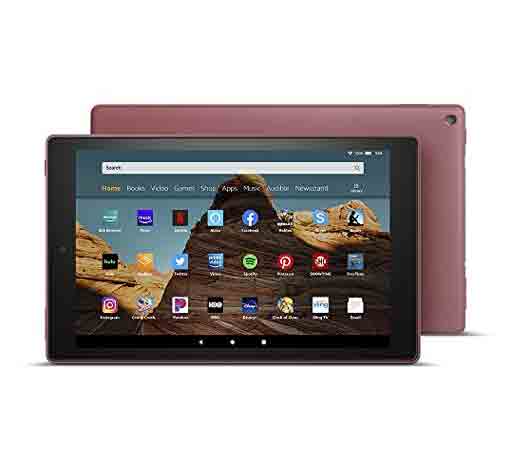 The above tablet comes with a 1080p full HD 10.1-inch display that provides an immersive viewing with great clarity. The general performance of this device is incredible due to the 2.0 GHz octa-core processor, and 2 GB of RAM. With 32GB that's expandable to 512GB with microSD, you don't need to delete what's useful to create space.
You can stream movies, watch videos, or play games with enhanced Wi-fi wireless connectivity. However, fire HD 10 provides longer battery life with up to 12 hours of reading, browsing the web, watching the video, and listening to music.
For photo lovers, you can have amazing shots with 2 MP front and rear-facing cameras with 720p HD video recording. With Alexa, you can hand free ask to play videos and music, open apps, shop online, check the weather, call or message almost anyone, and much more.
PROS
Expandable memory
Dual-band enhanced Wi-Fi
Year limited warranty
Stable and fast performance
Full HD display
2) Apple iPad Pro 3rd Generation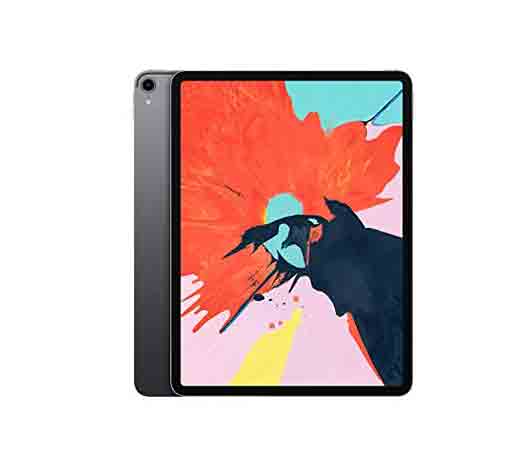 Apple iPad Pro is a refurbished device that comes with wonderful features, including a 12.9-inch liquid retina display that goes from edge to edge with promotion, Truetone, and wide color. Besides, the A12X Bionic chip with Neural Engine is the smartest, most powerful chip Apple has ever made that offers robust, lag-free performance.
Additionally, the 12MP back camera and 7MP True Depth front camera captures stunning selfies and beautiful shots. With the face ID feature, it enables secure authentication, so, you don't have to burn your head memorizing passwords. Luckily, audiophiles can enjoy a thrilling sound experience thanks to the built-in four-speaker audio with wider stereo sound.
PROS
Good battery life
Immersive display
64 GB internal storage
High-quality build
Great camera details
3) LG G PAD 5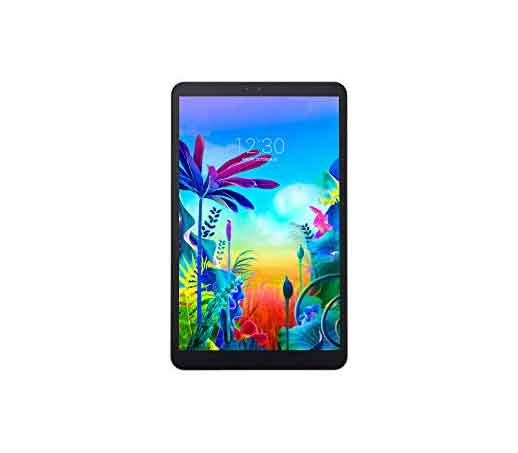 This tablet from LG manufacturer comes with incredible features including a 10.1-inch display IPS panel with full HD resolution for an immersive viewing experience. The non-removable LI-Po ion battery is enough to power you through all the day with a capacity of 8200 mAh and supports a quick charge of 3.0W. fast charging. Besides, the sound system comprises of the stereo speaker with a 3.5mm headphone jack.
Additionally, this device comes with a 5MP selfie camera for capturing true to type selfies, and the rear module ups the megapixel count to 8mp capturing 4k video at 30 frames per second. Interestingly, the Snapdragon 821 paired with 4GB RAM, plus an android system of 9 Pie delivers speedy and seamless performance. You can store enough of your files using 32GB storage, which is expandable via the microSD slot.
PROS
Expansive display
Captures vibrant photos and video
Long-lasting battery
Convenient fingerprint sensor
Relatively cheap
4) New Apple iPad Pro 2nd Generation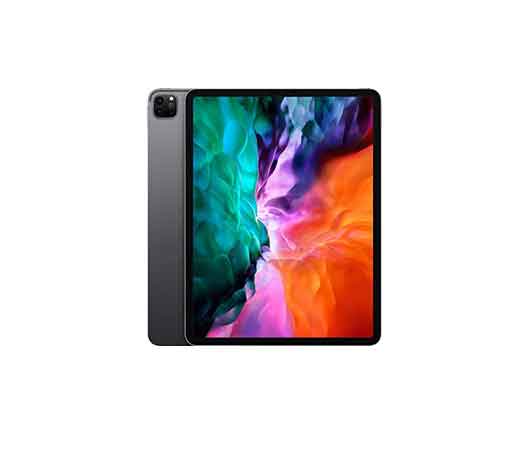 New Apple iPad Pro is a perfect choice for camera lovers. It features 12MP Wide and 10MP ultra-wide cameras with Smart HDR and 4K video at 24 fps, 30 fps, or 60 fps. Additionally, the front camera has 7MP TrueDepth with portrait mode, portrait lighting, and Smart HDR. The 11-inch Liquid Retina display with ProMotion technology and True Tone provides an end to end vivid viewing.
Moreover, this tablet packs an amazing A12Z Bionic chip with Neural Engine that power through heavy workflows and games competing with the most popular PCs. With a storage capacity of 256GB, you can store as much content as possible without running out of storage space. Interestingly, the battery life is amazing with up to 10 hours of constant usage. Other notable features include face ID for secure authentication and Apple Pay, plus four-speaker audio and five studio-quality microphones.
PROS
Supports 4K video recording
A huge amount of memory
Lag-free multitasking
All-day battery
Sleek, and lightweight
5) Lenovo Smart Tab M10 Plus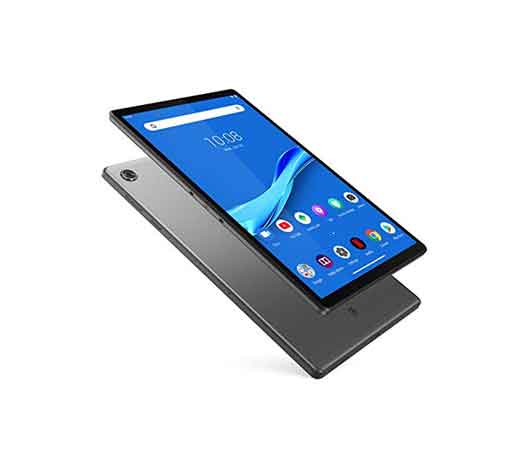 Are you a heavy tablet user? Lenovo Smart Tab features octa-core processing power with up to 2.3GHz clock frequency, availing the power and speed to handle your multimedia needs. Also, it offers fast connectivity, with dual-band WiFi at 2.4GHz or 5GHz. You can enjoy clear stereo surround, optimized with Dolby Atmos, and fill the room with music from your Lenovo Smart Dock's dual 3W full-range speakers.
Moreover, you can watch movies on the 10.3 inches Full-HD IPS display or play games with hyper-responsive touch control. You'll get enough storage space with 4GB RAM and 128GB storage, plus an SD card slot so you can expand your memory to 256GB. With Alexa built-in, it's easy to check the weather or traffic, see the news, set a timer, or get an answer to a burning question.
PROS
Sleek, stylish, and strong build quality
Fast and powerful processor
Hyper-responsive touch control
High storage capacity
Produces powerful, and clear sound
Bottom line
Boost Mobile is one of the cheapest MVNO in the US. If you struggling with constant data outages, you can visit this provider and have your issue sorted. Besides, you can have the best affordable devices ever as listed above. Nevertheless, you don't have to entangle yourself with a complicated service provider; this prepaid service provider offers no contract, cheap, diverse plan selection with transparent pricing.