The T-Mobile Cell Phone Plans – Are These Plans Affordable?
T-Mobile is the third-largest carrier in the US, extending coverage into all 50 states, with subscribers of about 86 million. The carrier merged with Sprint in early 2020, further increasing its nationwide profile. However, T-Mobile cell phone plans are the best in terms of flexibility and pricing. You can find the plan that suits whether you're looking for unlimited, prepaid, or family packages.
Additionally, the carrier provides the largest 5G network, and its powerful 4G LTE network currently reaches 99% of the United States. Whether you are a tech-savvy youth or a senior who wants to stay connected to the telecommunication world, there's a phone plan for you in T-Mobile. There are credible features and perks that most plans offer, as well as great cell phone deals that accompany some plans.
Most importantly, many carriers provide feature-packed cell plans comprising of great senior discounts. If you're 55 years or older striving to save money on your monthly mobile bills, T-Mobile cell phone plans for seniors will help you cut the cost. For about two years, this carrier has provided senior discounts on two lines of unlimited data in a plan, resembling its standard unlimited plan.
How Do You Switch To T-Mobile?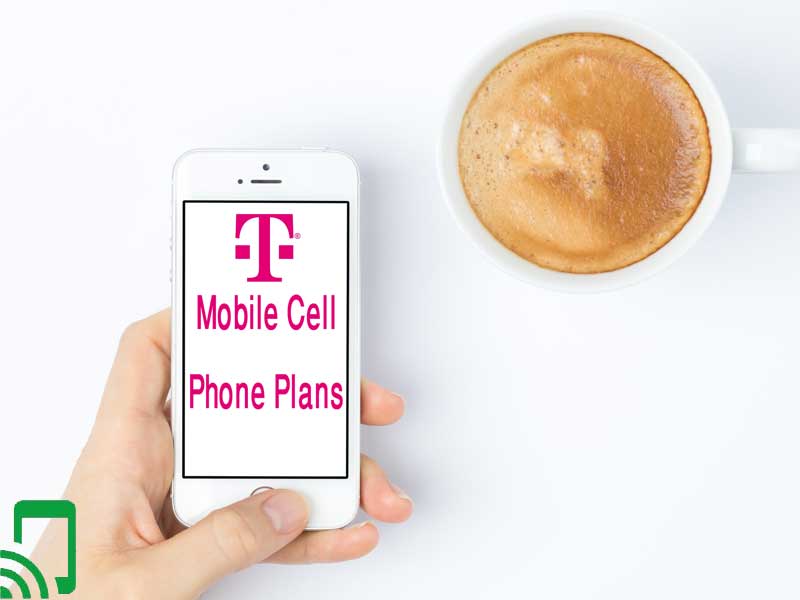 Before you ditch your current service, you have to ensure that you bring your own phone (BYOP) device will function on the T-Mobile network. However, carriers within the US. depend on different cellular bandwidth, so a device made to work on one network may not be compatible with another.
It's important to note that, if you bought your phone outright from a third-party dealer, you have a hard time identifying whether the device is one of the T-Mobile compatible phones. Not all phones sold in this state are usually unlocked, meaning they can be incompatible with any network.
Does T-Mobile Support The Byop Program?
The answer to this question is YES. If you want to switch to T-Mobile and bring your own phone (BYOP), you'll ought to:
Ensure your phone is unlocked and compatible with your new carrier
Confirm if you need to pay any termination fees
Confirm if you still have payments to settle on your phone
However, the fact is that T-Mobile is a GSM carrier, so to be eligible for this program; you have to ascertain that your phone is GSM compatible device. On the other hand, there are T-Mobile phones for sale cheap for those who are not interested in bringing over their devices when switching to T-Mobile.
Does T-Mobile Have Any Phone Deals?
Mobile provides hot deals that save you a considerable amount of money. The carrier is well known for its BOGO deals, which gives you two phones for the price of one. The T-Mobile phone deals for existing customers include buy-one-get-one-free or discounted deals, trade-in deals, and discounted prices.
However, there are so many plans and phones to choose from provided by this wireless carrier. With some plans, you can some of the top brands on the market, with great deals. You can explore the T-Mobile phones and plans to find current deals on cell phones, devices, and accessories when you switch to a plan.
How Can You Get a T-Mobile Phone?
Mobile provides a wide selection of smartphones from top manufacturers with different capabilities and price points. To address the above question, you, first of all, have to know where to buy T-Mobile phones, to be able to shop and compare various models, features, and prices. However, they are many online stores that are qualified to sell such phones like Amazon, Walmart, Target, Best Buy, and many others.
What the Affordable T-Mobile Cell Phone Plans?
The issue of affordability is relative as what may seem expensive for one user may end up being the cheapest for another. Hence, this discussion will involve all the plans available in T-Mobile for users to determine their best priority package for their needs.
1) Mobile Postpaid Plans
Mobile has three postpaid options, and each plan provides unlimited talk, text, and data.
2) T-Mobile's Essentials plan
The Essentials is the cheapest plan with unlimited provisions at $60/month for a single line, $90 for two lines, $30/line for 3 lines, and $26/line for four lines. Anytime, Essentials customers' data can be deprioritized, unlike Magenta's plan that packs a massive 50GB data threshold. This plan does include unlimited talk, text, and 4G LTE data.
Other features
Unlimited texting internationally
Unlimited 2G data when visiting Mexico and Canada. International phone calls and international data get charges
It does not include taxes and fees in the monthly price.
It includes an unlimited hotspot at 3G speeds.
It limits video streaming to standard definition (480p).
Best for
Users who want to talk, text, and data without extra features.
3) T-Mobile Magenta
T-Mobile's Magenta plan is the second-best unlimited plan costing $70 for one line, $120 for two lines, but costs free for the third line right now. If you want the fourth line, you'll pay just $140 per month. This plan features unlimited talk, text, and data, and all three are available in Canada and Mexico too.
Besides, it comes with a 3GB mobile hotspot and unlimited data and texting at 3G speeds in 210+ countries. However, it gives 5GB of international 4G LTE data before speed gets reduced to 2G.
Other features
Suitable for a flight with Gogo internet service
Unlimited texts, plus a free hour of Wi-Fi in-flight
It includes taxes and fees in your monthly rate.
Plans with two or more lines include one Netflix Basic or Quibi free for a year.
It limits video streaming to standard definition (480p).
Best for
Anyone who plans to use Netflix Basic — or Quibi if you want to.
4) T-Mobile Magenta Plus
Magenta Plus is the best T-Mobile unlimited plan that features unlimited HD video, a 20GB of 4G LTE mobile hotspots, and unlimited in-flight WiFi on Gogo-enabled flights. A single line costs $85 per month, two lines $70 each, and a third line is free.
However, if you require four lines of service, you can pay just $43 each per month. All the unlimited perks are the same, with doubled international data speeds.
Moreover, instead of one hour of in-flight Wi-Fi, Magenta Plus offers unlimited Wi-Fi and texting for the period of your flight.
Other features
Scam Shield Premium to the mix
Streaming up to 20GB of 4G LTE hotspot data
Taxes and fees are inclusive in your monthly rate.
Plans with two or more lines include Netflix Standard or Qubit free for a year.
Video streaming is available in HD resolution (720p).
Best for:
Anyone who flies often and needs wi-fi and texting.
5) T-Mobile One Military
T-Mobile provides a discounted rate on the Magenta and Magenta Plus plans to veterans, military service members, and their families. T-Mobile Magenta Military begins at $60 for one line, before the autopay discount.
6) Unlimited 55 plans
The Unlimited 55 plan, is only available to two-line households above the age of 55 years. The Essentials, Magenta, and Magenta Plus include an Unlimited 55 option, and they cost $27.50 per line, $35 per line, and $45 per line, accordingly. Interestingly, all these three plans feature unlimited talk, text, and data on the T-Mobile network. Unlimited 55 features;
Unlimited talk, text, and data
Five layers of scam-blocking protection
SD streaming on Essentials and Magenta, HD streaming on Magenta Plus
Pre-Paid T-Mobile Plans
T-Mobile packs four prepaid options that enable you to pay for what you want upfront.
i) T-Mobile Connect
The above is the most affordable option around. There are two options, a $15 plan with 2GB of 4G LTE data or a $25 plan with 5GB of 4G LTE data. The two plans pack unlimited talk and text. However, if 2G is unsuitable for you, T-Mobile boosts your cap by 500MB per year, first five years you stay on the Connect plan.
Connect features
2GB or 5GB 4G LTE data
Unlimited talk and text
Mobile hotspot available at full 4G LTE speeds up to your data cap
Best for
Users who need a basic amount of data at a low price
ii) Simply Prepaid
The above plan features 10GB of 4G LTE data, and costs $40 for a single line, $35 for two lines, and just $30 per month for any additional line. Besides, domestic talk and text are unlimited, with mobile hotspot access at full speeds up to your data cap.
If you hit your 10GB limit in one billing cycle, data throttle down to 2G speeds for the rest of the month. However, you can add 5GB of 4G data and talk and text in Canada and Mexico for an extra $5 per month.
Simply Prepaid features
10GB of 4G LTE data
Unlimited talk and text
Up to 10GB of mobile hotspot data
Starts at $40 per month
Best for
Users want the option of hotspot access, with no need for tons of data
iii) Simply Prepaid Unlimited
This plan resembles the basic Simply Prepaid plan, with unlimited domestic talk and text, and for $10 more per month, you have unlimited 4G LTE data. However, an additional line after the first line of service costs an extra $30 per month, with unlimited access to the mobile hotspot at 3G speeds
Simply Prepaid Unlimited features
Unlimited talk and text
3G mobile hotspot included
Unlimited 4G LTE data
$50 per month for the first line, $30 for each additional line
Best for
Users who need to use their data unlimited but don't need a 4G hotspot
iv) Simply Prepaid Unlimited Plus
Simply Prepaid Unlimited Plus is ideal for heavy-duty data users, with a dire need for a mobile hotspot. It includes unlimited talk, text, and data, as well as up to 10GB of 4G LTE hotspot data and unlimited 3G speeds. This plan costs $60 per month for one line and $30 per month for each extra line. Additionally, international talk, text, and data are available for extra charges.
Simply Prepaid Unlimited Plus features
10GB of 4G LTE hotspot followed by unlimited 3G
$60 per month for one line, $30 for each additional line
Unlimited 4G LTE data
Unlimited talk and text
Unlimited music streaming
Best for
Users who want the best T-Mobile prepaid experience around
Bottom line
Despite T-Mobile being a fast and reliable network, this provider also has the best affordable plans when compared to other service providers. The plans feature wonderful deals and perks for both new and existing customers.
If you are looking for the best prepaid, postpaid, with unlimited provisions for an individual, seniors, or family, T-Mobile got you. You can always find the best plans, phone deals anytime at consumer-friendly pricing.