Which Free Government Phone is The Best
As the years go by,  the need to bridge the digital divide is at an all-time high.  Millions of Americans lack access to a mobile phone since they lack the funds to purchase the One and also maintain it with a cell phone plan. This has led to millions of people who are using flip phones or not having access to phones at all. Are you such a person? Do you wish to get a free smartphone and plan for one year? The government in collaboration with lifeline service providers are issuing out free phones and plans to everyone who proves eligible to get the service. Since the Ronald Reagan administration,  the lifeline service came to life to help people get discounts on several services ranging from home phone plans and other communication services that required payments.
Currently, in the digital era, we have seen a tremendous improvement in the lifeline service to the point where there is the existence of lifeline providers who offer free government phones and plans for a whole year after which you are required to recertify. This implies that you can get a free phone and plan for many years up to when you will be deemed ineligible. Most reviews on the internet imply that getting a free government phone can be a linked process to achieve. However,  most service providers have websites in which you can simply fill out a form or contact them through the phone number at the site and visit them at their offices or a free government phone Stand near you to get assistance.
This article aims to demystify information regarding free government phones and we will discuss on how to get a free government phone how to get Obama phones,  how to qualify for a free government phone, how to do a free phone upgrade, and the top five free government phone providers you can consider if you live in us Let's get started!
How to get a free phone from the government?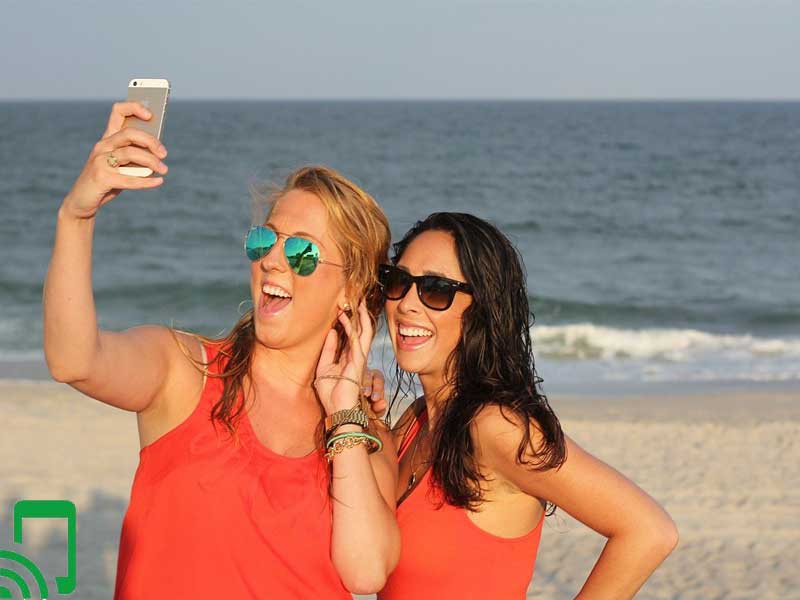 The number of people using smartphones in the US has drastically increased over the years. Most phone manufacturers now sell smartphones for as low as $70 and they come with all the smartphone features you can desire.
However, despite there being cheap phones, not everyone can afford them. This may be due to low income or setting priorities on basic needs. If you are such a person, the government has something for you.
The Government offers free phones to every household that qualifies for it based on several criteria. The best free government phones are distributed by lifeline providers who are authorized by the government to distribute them and also a free phone plan. Are you looking to get a free phone? Follow the simple steps below to get started:
Step 1: Check eligibility
For you to qualify, you must have participated in a federal Assistance program. You can also qualify if your income is below the Federal poverty level.
Step 2: Choose a lifeline providers
The US Government has authorized several lifeline providers like Qlink wireless, Assurance wireless, and standard service providers like AT&T. Visit fCC to learn more!. Once you find the provider of your choice, fill in the registration form and if everything is right, your phone will be shipped via mail, for FREE!
Step 3: Activate your phone
Phone activation can be done by contacting the service provider. In most cases, it only takes 10 minutes.
Is lifeline the same as Assurance wireless?
If you are looking to get a free government phone, the term lifeline may not be new to your vocabulary. Lifeline services go back to almost a decade ago when the Government-authorized several lifeline providers to issue out free government phones in the US.
Lifeline embodies all the authorized service providers that offer free government phones in the US. It regulates and ensures that the providers offer high-quality free phones among many other roles.
Assurance wireless is a lifeline service provider that is authorized to offer free government phones to qualifying persons. It is a company based in around 40 States in the US. So if you are wondering whether lifeline is the same as Assurance wireless, then I hope this information helps you decipher the difference.
Lifeline offices are also available in every State in the US. They can help you with many services like choosing a suitable service provider, or simply present your complaints about a lifeline provider. It is also recommended to check whether you qualify for a free phone from their offices but most lifeline providers have incorporated this feature on their websites.
How do I get an Assurance wireless phone?
Assurance is a free government phone provider based in around 40 States. The company is owned by Sprint Mobile which offers stable nationwide coverage. Assurance wireless has been in existence for more than a decade and they are known to offer competitive deals on the Assurance wireless free phone plans.
If you qualify for a free phone and plan from Assurance wireless, they offer the following:
Free Android smartphone
2 GB data
Unlimited talk and text
5GB data applies to California residents only.
Assurance wireless compatible phones are also allowed as part of their bring your device program. You can check for compatibility from their website or contact customer support. To get started with the application process follow the steps below:
Step 1: Check if you qualify
You can qualify if you have participated in a lifeline program like housing Assistance. You can also qualify if your income is below the federal poverty level.
Step 2: BYOP/ get a free phone
If your device is compatible, you can bring it to their network. Assurance wireless also offers free touch screen government phone ranging from low budget to mid-range smartphones. Most phones are refurbished.
Step 3: Application form
This form will capture your address, name, and proof of eligibility. It can be filled on the Assurance wireless website.
Step 4: Activation
If you qualify, the smartphone will be shipped to you or can be collected at Assurance wireless offices. From there you can contact customer support for the activation steps.
Is Assurance wireless a government phone provider?
Assurance wireless is a leading free government phone provider in the US. The company offers subsidized lifeline telephone services under T-Mobile. They offer varying plans depending on the state you are in.
If you qualify for their services, you can get a free phone, about 2 GB of data for most States, and Unlimited talk and text for one year. After one year, you will be required to recertify to qualify for the services. Currently, Assurance wireless free government phones are offered in the following areas:
Alabama, Arkansas, West Virginia, Wisconsin, Connecticut, Delaware, District of Columbia, Florida, Georgia, Idaho, Indiana, Iowa, Kansas, Kentucky, Louisiana, Maine, Maryland, Massachusetts, Michigan, New York, Oregon, Pennsylvania, Rhode Island, South Carolina, Tennessee, Texas, Utah, Minnesota, New Hampshire, New Jersey, New York., North Carolina, Mississippi, and California.
If you live in any of these areas, feel free to reach out to them via their customer support or local store near you.
Does AT&t offer a free government phone?
AT&T is one of the biggest players in the tech industry. Ever since its inception, we have seen a wide range of products like Direct TV and fiber internet. They also offer nationwide coverage.
AT&T also offers lifeline services. With lifeline, you can get free or affordable cell phone plans courtesy of the Government. AT&T offers lifeline services in the following categories:
Internet plan
Wireless phone
Home phone plan
According to their website, if you qualify for the lifeline program, AT&T will offer:
$5.25 discount on their phone bill
$9.25 on their internet bill
Also, qualifying customers living under Tribal lands can get discounts up to $25.
For you to qualify for the services, you should participate in Federal Assistance programs. AT&T lists program like Supplementary Nutrition Income, Tribal programs, Veteran Pensions and survivors benefit, or Supplementary Nutrition Assistance Program.
As times change, so do the Rates of discounts. Effective from 12/1/2020, the AT&T free government phone discount on voice service will decrease from $7.25 to $5.25 per month.
To check if you qualify for the services, feel free to contact 800.288.2020 for assistance. People outside Texas or California can apply online to get started!
What is the best lifeline phone service?
Despite new FCC regulations that aim to promote fair services to consumers looking to get free government phones, there are still some shady service providers to avoid. These providers claim to offer the best deals when it comes to free government phones but deep down frustrating contracts or poor quality phones and services is what you will get.
To avoid such scenarios, it is recommended to identify the best lifeline cell phone providers in California. California has more than a dozen of lifeline providers. Most of them offer top-notch services while others can't even provide a single network bar on your device.
So, to ensure you get the best free government phone deal, consider the following:
The lifeline provider should have a physical store near you
They should offer high-quality phones. You can judge this by looking at reviews about the service provider
The company should allow recertification after one year of usage
You can opt-out of the contract without paying any termination fees
The service provider should offer nationwide network coverage
Our top pick was Qlink wireless free government phone services. Qlink wireless offers it's services in over 40 States and they seem to be doing quite good. There are no termination fees when you opt-out and the network is quite stable. The application process is quite simple and takes a short time to get feedback. To get started with Qlink wireless.
Does Safelink give free smartphones?
Choosing the right lifeline provider can be a hard task. Most service providers continue to offer more deals and better terms when it comes to the qualification process, the quality of phones, and also free plans.
Safelink is regarded as the oldest and largest lifeline provider in the US. They are known for their robust network and coverage in more than 40 States and offering a high quality of phones of which some are flagship. If you qualify for their services, the plans come in the following tiers:
All states except California
 Plan 1: This plan offers free smartphone, 1000 minutes, and 1 GB of data per month. You also get 411 access directory, 911 access, and voicemail services.
Plan 2: This plan offers a free smartphone, 350 minutes, 2 GB of data, and unlimited texts per month. It also offers 411 directory assistance at zero costs.
California Plans
Plan 1: You get unlimited texting and minutes, Call waiting, Caller ID, 30-way calling, and 2 GB of free data.
Plan 2: This plan applies to BYOP fans. You get 4GB of high-speed data, a free sim card, 911 Access, voicemail, and a Free sim card.
For you to qualify, you should participate in federal Assistance programs or income should be below 135% of the federal poverty level. You can contact Safelink through (1-800-723-3546) or visit their website at Safelink Wireless
How can I get a free Obama phone?
Obama phone is regarded as a great service to help people transition from the digital Divide. Since it's inception, many people have received smartphones with a free plan. According to obama phone, more than 20 million have benefitted from the program. So, let's get started on how to get an Obama phone.
What is Obama phone? Obama phone is a lifeline service launched in 2009 that aims to provide free talk, text, and data to people of low income. They offer a wide range of Android phones ranging from brands like Samsung, Nokia, Motorola, LG and so much more. If you are looking to get a free Obama phone, follow the simple steps below:
Step 1: Check if you qualify
Obama's phone qualification is similar to that of getting a free government phone. You can qualify either through participating in the Federal Assistance program or if your income is below the federal poverty level.
Step 2: Fill the Application form
If you qualify, you can fill the application form at the nearest Obama phone store near you. You can also visit lifeline service stores for More Assistance.
Step 3: Activation and plans
Once you qualify, you will receive a phone plan and a free phone which can be activated in the lifeline store or by contacting customer support. Activation may take between 10 minutes to 2 hours
Do I qualify for an Obama phone?
Qualifying for an Obama phone is quite simple. The FCC simplified the process by making all the lifeline service providers allow people to qualify through various programs. By doing so, they enabled faster processes for checking eligibility making many people access free phones easily. For you to get an Obama phone, you have to qualify in two ways:
Income
The income should be below 135% of the Federal poverty level. However, the income threshold is subjected to change depending on the free government cell phone by State policies.
Federal Assistance program
Participating in Federal Assistance programs guarantees you a chance of getting free government phones. Currently, the following programs are allowed to work with the network.
Federal Public housing Assistance
Supplementary Security income
Medicaid
Veterans pension and survivor's benefit
Tribal head start
Food Distribution Program on Indian Reservations
Tribally-Administered Temporary Assistance for Needy families
If you participated in such programs, make sure you have a valid proof like a certification from the option you have chosen.
Can I upgrade my Government phone?
Doing a free government phone upgrade has become something of the norm for many people. People tend to do phone upgrade so as to continue getting more software updates and so much more within the network.
Upgrading your free phone can be done at in free government phone stand near you. Most service providers have free phone stands strategically located across the States they operate in. In such stands, you can be helped with upgrading to a new phone, recertification for the free phone plan and so much more.
There are several phones you can choose from when doing an upgrade. Some of the most recommended brands include LG, Samsung, Nokia, Oneplus and so much more.
However, in some situations, the lifeline service provider may preselect the phone for you but it will be a better version compared to what you had previously. You can also get free phone replacement in case your device is lost or has turned out to be faulty. For some situations, you may be charged a small fee for the phone upgrade.
Which is the best lifeline service company?
1) Verizon Wireless
Verizon is among the big four cellphone service providers in the USA. From their robust network, 5G adaptations, dedicated customer and so much more, we cannot be wrong to say Verizon is a dominator in the cell phone providers industry.
Verizon offers a variety of plans ranging from Tablet plans, cell phone plans for seniors and so much more.  What most people do not know is that you can benefit from a free government phone plan from Verizon.
Verizon Wireless offers discounts and free services and products to people of low income who are proven eligible. You can get a discount on your home plan or internet plan if you are a new or existing customer at Verizon wireless.
The application process for a Verizon free government phone is similar to that of most service providers. All you need is to prove eligibility, fill up an application form and if you qualify, someone will be in touch with you to know how you can collect your free phone.
Currently, only 4 States are covered to receive the free Government phone. These include North Dakota, New York, Wisconsin, and Iowa.  You can contact Verizon through 1-800-417-3849 to get started.
2) Qlink wireless
Qlink wireless is a leader when it comes to offering free government phones. As of now, they cover more than 40 States across the US and they continue to expand their services to other States.
Using a Qlink wireless free government phone assures you of reliable network coverage with its robust partnership with major service providers across the country. So, whenever you travel to any location, you are assured of stable network coverage. Some of the benefits you can get from Qlink include:
No contracts
No credit checks or audits
Dedicated customer support
Good quality phones
Currently, their best plan is regarded to as the Always-On plan and it entails :
Unlimited text
Unlimited minutes
1 GB of data
They also have affordable add-ons if you are looking to add some extra minutes or data. Unlimited minutes for a day costs $1 and you can pay $15 for unlimited minutes per month. Qlink wireless also offers unlimited data at only $40 per month and you can get an extra $100 MB for $1/month.
Application for Qlink wireless free phone and plan is a very simple process. Just follow the steps mentioned earlier in the article. Make sure you have documents to prove eligibility and this will also fasten the Application process.
3) Access wireless
Access has become a key role player when it comes to free government phone services. The company operates in more than 40 States and they have good customer reviews which suggest that they are good at what they do.
Access wireless offers nationwide coverage as they obtain their network from standard service providers. You can also bring your device to Access wireless aside from getting a free Access wireless government phone.
They provide the best deals when it comes to phone plans. Currently, California residents receive Unlimited talk and text plus 2 GB of data while other States receive 1000 minutes, Unlimited text, and 500 MB of data.
Application to join Access wireless is super easy and all you need is to follow the instructions on their website. You can also visit an Access wireless store near you and they will guide you through the process.
4) enTouch Wireless
enTouch is a lifeline service provider under the Bloomberg network. They provide free government phones and plans to around 33 States in the US but plan to expand their services as time goes by. They offer nationwide coverage all thanks to standard service providers. This assures you of stable networks whenever you travel to another state and you may encounter problems in some rural parts only.
If you qualify, enTouch wireless free government phone will offer 500 MB, unlimited talk and unlimited text if you are a Californian resident, if you are a resident outside California, you get 1000 minutes, unlimited texting, and 100 MB of data.
enTouch Application process can be done online. It is quite simple and all you need to do is fill out your details and attach a document showing proof of eligibility. Failure to attach the document may lead to a lengthy process to get verified. Also, make sure the document is legit to avoid any incriminating issues. For any enquires, enTouch wireless can be reached through [email protected].
5) American Assistance
American assistance is a leading free government phone provider in more than a dozen states across us American Assistance operates in Colorado, Hawaii Illinois, Indiana, Kentucky, Wisconsin, West Virginia, Utah, Rhode Island, Ohio, Pennsylvania, Nevada, Minnesota, Michigan, and Missouri.
If you qualify, the lifeline plan entails the following:
A free smartphone
1000 minutes for free
Unlimited text messages
1 GB free data
California residents get a better deal of unlimited talk, text, and 3 GB of data.  For you to qualify at American Assistance, your income should be below the Federal poverty level. You can also qualify through participating in federal programs like SSI, Federal Public Housing Assistance, Tribal head start, Food distribution programs on Indian reservations, Bureau of Indian Affairs General Assistance and Veterans Pension, and survivor's benefit.
To apply, visit American assistance website, and follow the on-screen instructions. You can also contact them through 866.966.2628 and customer support will be in touch with you to facilitate the process. The application takes a short time mostly between 2-5 business days.
Bottom line
Choosing the best free government phone can be a hard task to achieve. However, from this article, we have listed some of the best service providers for free government phones across the US. Feel free to choose one that offers reliable network coverage, dedicated customer support, high-quality phones, and most of all no contracts and credit checks.
Having a free government phone, you can set priorities on meeting basic needs and eliminating the need to have a paid cell phone plan. Let us know what you think is the best free government phone provider in the comment section below!