The 5 Best Unlocked Phones Under $150
Unlocked cell phones have become a trending feature among many Americans due to the flexibility to switch between carriers. However, people have the assumptions that unlocked phones are costly, and this is a wrong controversy that has been ongoing for some time. 
Online selling platforms and several carriers sell cell phones which are unlocked for even as low as $100.  They also offer unlocked cell phone deals whereby you can get amazing discounts on your device of choice from these platforms. The best unlocked cell phone under 150 is also ubiquitous among people who are on a tight budget and don't wish to spend much money on phones.
Once you read this article, you will get more knowledge of the best unlocked phones under 150. You will also get to know whether if the carrier of your choice can unlock your locked device. Read ahead for more information.
When do carriers unlock an unlocked phone?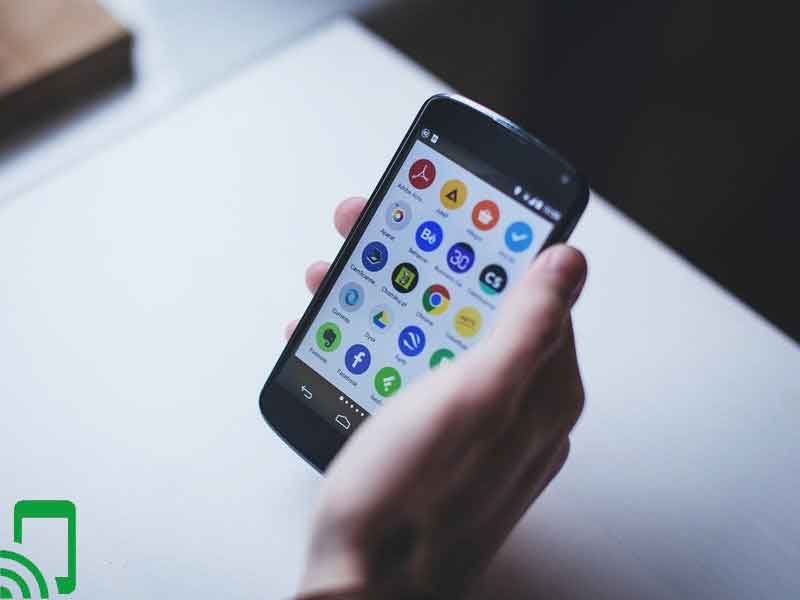 When you are in a contract with a carrier, your phone is bound to use only their network since you have not paid for the full amount of the device. However, your question may be after paying the entire amount, can the device be unlocked? Yes, this is possible.
However, it all depends on the policies found on the website of your carrier. For example, if you have a Verizon smartphone for seniors and wish to unlock it, they may request you for some documents after which your phone may be unlocked. There are other necessary procedures which people must meet, and they involve the following: 
The phone must have never been reported stolen or lost
Your carrier should not have blocked the phone
The account with your carrier should not have due balances
The phone must be bought from the carrier
Once you meet all these basic requirements mentioned above, then the next step is to contact your carrier for your device to be unlocked. The process will only take less than a day.
The 5 best unlocked phones under $150
1. ZTE ZMAX PRO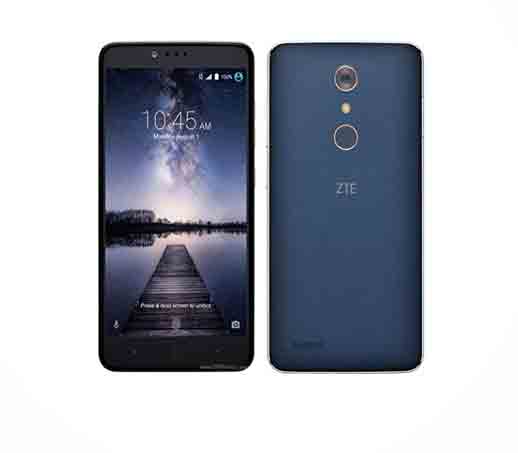 ZTE smartphone uses several network technologies which are GSM, LTE, and HSPA. It also weighs only 174.9 grams which is very light compared to several devices in the market.  The phone has an IPS LCD touchscreen with a resolution of 1080X1920 pixels, and also the screen has enhanced protection from the gorilla glass 3.
For the platform, the device uses Android 6.0 as its OS and the chipset is a non degradable Qualcomm snapdragon 617. The Graphical user interface is Adreno 405 and has quite exemplary features you will love. For the memory, ZTE has 32 GB ROM, and the RAM is 2GB.
The primary camera is a single 13MP with features like LED flash, panorama, and HDR. You also get a 5MP selfie camera with basic features. The sound system is perfect and can be related to the clarity phones for the hearing impaired.
It also features a fingerprint scanner which is rear-mounted for enhanced security. The battery capacity is 3400mAh and can deliver up to 25 hours of talk time and 240 hours of standby time.
PROS
It has quality graphic capabilities
The screen resolution is high
The primary camera takes good quality photos
Uses a Qualcomm processor
CONS
The fingerprint sensor is slow
2. Samsung J7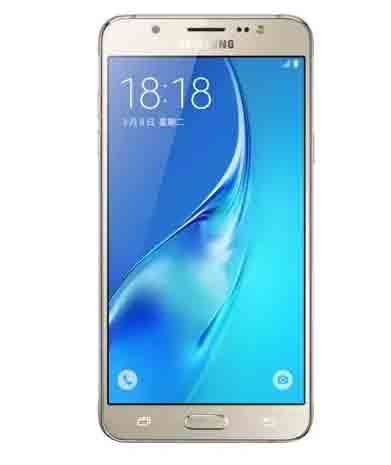 Samsung J7 has been in the market for quite some time, and at its price, you get features not available in other flagship phones. It uses a unique TFT touchscreen which is 5.5″ in size, and the resolution is 720X1280 pixels. For protection, you get a corning gorilla glass 5 for enhanced protection.
The device uses an Android 8.0 as the operating system, and you can upgrade it to Android 9.0 pie. The chipset used is an Exynos 7870 Octa that can deliver fast speeds when gaming or loading apps. For the memory, Samsung J7 ranges between 16 and 32 GB while RAM is constant is at 2GB. 
The phone's primary camera ranges from 8MP to 13 MP, and it all depends on the specifications you want. The selfie camera is also operator dependent meaning you can get the camera ranging between 5MP and 13 MP. J7 offers a 3300 mAh battery that can last for around 20 hours of talk time.
PROS
The camera quality is high
It uses a powerful chipset
The battery lasts for a long time
You get ample memory storage
CONS
Lacks a fingerprint scanner
3. Apple iPhone 6s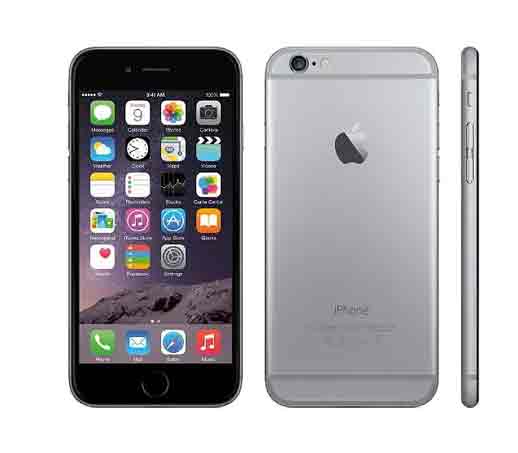 The iPhone 6 has been in the market for around 5 years and still stands out as an excellent device which you can opt for. It has a body dimension of 138X67X6.9 mm and only weighs 1298g. The front and back are made of durable Gorilla glass which offers a lot of durability.
It has an IPS LCD screen which is 4.7 inches in size. The phone also has a screen resolution of 750X1334 pixels and an aspect ratio of 16:9. You are also assured of durability with the ion strengthened glass, which also has an oleophobic coating.
For the Operating system, iPhone 6 runs on IOS 8 upgradable to IOS 12.4. The chipset used is APPLE A8, and it has a CPU of dual-core 1.4 GHz, meaning it is reliable when it comes to gaming. The internal memory ranges between 16, 32, 64, and 128GB, and it all depends on your budget.
The RAM is constant at 1GB. iPhone 6 has a single 8MP with features like HDR and dual-tone flash. The selfie camera is only 1.2 and can take moderate images.  
PROS
You get a high screen resolution
Screen durability is at the maximum
You get ample internal storage
You get fast charging capabilities
CONS
Camera quality is low
4. BLU Vivo XL3 Plus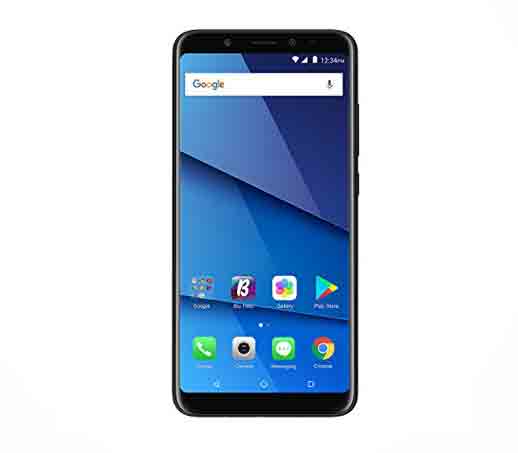 BLU life can be placed as the epitome of best unlocked phones under 150. The phone has been in the market for almost a year and sold several units on Amazon. The phone accepts Dual-Sim usage something not found in several flagship smartphones. The display size is 5.5″ and has a resolution of 1080X1920 pixels.
When we come to the operating system, the phone uses Android 7.0 as the OS and the chipset used is a MediaTek MTY6753 which is very reliable to perform basic tasks. The memory capacity is 32GB, and RAM is 3GB.
BLU offers a 13MP rear camera which captures photos in HD, and the video quality is 1080p. The front camera is also 13 MP and takes good quality pictures. You will be impressed by the 5000 mAh battery offered by this phone which can last for 720 hours on standby and up to 48 hours talk time.
Read our related article on the Most Powerful Blu Phone. Discover more Blu options in this review and guide!
PROS
The user interface is very friendly
Has a fingerprint sensor
The camera quality is high
You get ample internal storage
CONS
Overheats when charging and using the internet at the same time
5. XIAOMI MI A2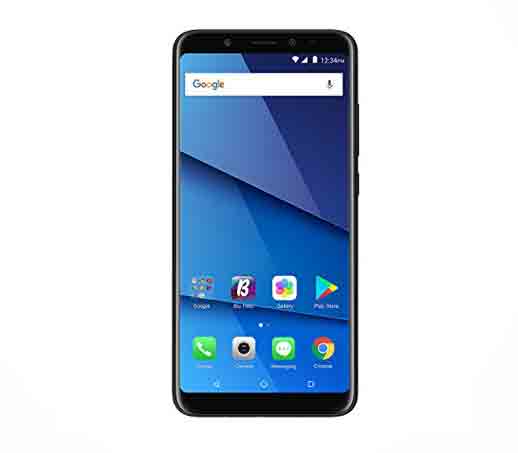 Xiaomi is one of the best upcoming brands which offer captivating eye devices, and you will not regret buying one. The body is made out of aluminum and for physics enthusiasts; aluminum is very light; hence, the device only weighs 166g. In terms of display, the phone weighs only Android 8.1 which is upgradable to Android one.
It also uses a powerful Qualcomm snapdragon 660 chipset powerful for high-end games like PUBG and many more. The memory capacity for this MI ranges between 32, 64 and 128GB and also the Ram ranges between 4 and 6GB, making it very flexible.
The primary camera is a dual 12 and 20MP with features like Panorama, Dual-LED flash, and HDR. The selfie camera is 20MP and features LED Flash and Auto-HDR capabilities. For security, you get a fast fingerprint sensor. Lastly, the battery capacity is 3000 mAh, and you also get fast charging features.
PROS
The user interface is very friendly
Uses a Qualcomm chipset
The camera quality is high
Screen resolution is high
CONS
Battery capacity is low 
Bottom line
From this review, you can now get the best unlocked phone under 150 with a lot of ease. Remember that there are no credit checks to be done on you for you to get the device. Also if you think you cannot afford to meet the cost of monthly plans, the Government got you covered.
Services like qlink wireless phone replacement aid you to get free plans as long as you meet the eligibility criteria. Also, this does not mean that your phone will be locked to the free government phone carrier. You can always opt-out for the program after a year and still go to another carrier of your choice.
Lastly, never go for a phone from the third party since they can give you a locked phone. Get your phone from Amazon since it is one of the most legitimate online markets, and you will never be disappointed.  All you have to do is order the phone, and it will be shipped to the location of your choice. The time will depend on the exact place you live in.