The AARP Cell Phone Plan Reviews 2021
Have you ever heard of AARP? Well if you are a senior, then you may have some clue about it. This is a US-based non-profit organization that aims to empower seniors by offering them benefits or discounts on insurance policies, cell phone plans, discounts in stores, and many more. Currently, AARP serves around 38 million seniors across the US and what most people love are the AARP cell phone plans for seniors. You can also read on some of the AARP cell phone plans reviews to prove that AARP is indeed a good company to opt for.
Since its conception in 1958, AARP has helped seniors to live a very comfortable life. They also have their dark side, but the benefits are on the high percentage. This organization was founded by two great pioneers named Ethel Percy and Leonard Davis. Leonard went another step to launch Colonial Penn insurance, which is very successful in the insurance industry. 
This AARP is known to use the Lobbying system whereby they address matters affecting seniors to the State and National Government levels. They also offer moral support since 2013; they launched the "Life Reimagined" whereby people are helped to get advice and discover how they can live better lives as seniors. As you continue reading, you will get to know what AARP is all about. You will also get to know how it operates the cell phone plans you can get, which is just a summary of AARP cell phone plans reviews. 
How do I join AARP?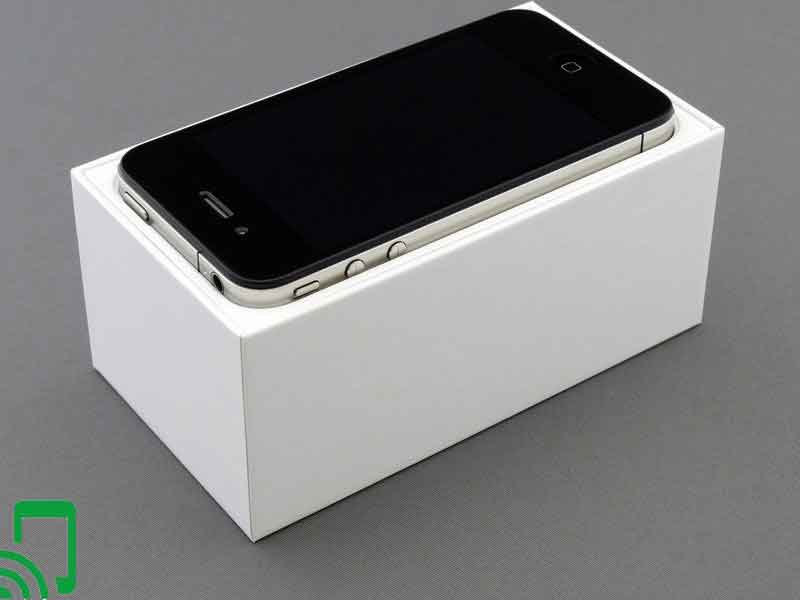 The process of joining AARP is very simple. However, due to the advancement in technology, most of the application is made online. So if you are a senior, you need to have access to the internet in order to apply. However, the application procedure is straightforward. Here is a step by step guide to apply;
1) Online application guidelines
i) Visit AARP's website
To access the website, go to your browser, and search for AARP. At this website, you will get all the relevant information like benefits, consumer reviews, and services offered.
ii) Fill out the personal information
After you go to the website and find the signup option, the next step is to provide your information. The information requested is;
Your name
Address Date
year and month of birth
Email address
Name of spouse if you have now
The application form can be found on their website by clicking the join now button. 
iii) Select your membership plans:
This section involves how much you will pay once you are an AARP member. You can choose to pay your membership for one, two, and three or up to 5 years. Also if you purchase a long-term membership, you will receive a certain percentage discount which is very convenient. Below is the pricing of memberships under AARP;
For five years, you only pay $12.60. This is better since you save 21% which would have been incurred if you went for a one-year membership only.
At $43, you get a three-year membership. This gives you a 10% discount which is quite good.
For one year membership with auto-renewal, you only have to pay $12 per year meaning you save around 25%
Once you have chosen the plan, the next step is to accept the terms and conditions. Many people tend to ignore these terms, yet they are very vital. Ensure to go through the terms and know what AARP is all about. The terms will give you more details on privacy policy as to how they handle your data and more conditions on payment options.
iv) Click continue to go to the billing information:
After you have read and agreed to the terms and conditions, you will be taken to the payment approval page. Here you can use your credit or debit card to make the payment or a better option which is PayPal. The steps to be followed include the following;
Enter the debit or credit number at the front of your card and also include the expiry date.
Key in the security code which is found at the back of the card. Most people refer it to the CVC code.
Verify your billing address information.
To pay with PayPal, click on the PayPal button and follow the onscreen instructions.
If you are using the online check option, enter your bank's routing number, your account number, the account type, and your checking number. After that, a drop box will pop up to proof that you are the one who has authorized the transaction.
v) Click the submit button to finish the process:
Ensure to check and be sure that you have placed the correct details with regards to your checking number, credit, or debit card number. Remember your bank may have a standard security checkup to prove that it is you processing the transaction.
They may send you a text to your primary number to prove that the transaction is valid. Once that is established, you are good to click the submit button. You also have the option to keep a receipt of your transaction records. Just click the print receipt option to save it as a Pdf. 
2) Paper application
If you think an online application is quite hectic for you, you can make a paper application. This application very easy since all you have to do is use a pen and paper. After writing your application, you can then submit it to the address below;
601 E Street NW
Washington DC, 20049
Which carriers can you use as an AARP member?
AARP is an organization meant for seniors. So below are the five best carriers you can use to get the cell phone plans
1. GreatCall
GreatCall is an excellent senior service provider you should look at. They also offer good network coverage, unlike not having the cheapest cell phone plans for one person. The plans are divided on the basis of which phone you are using. If you are using jitterbug flip, the plan ranges between Basic, preferred, and unlimited.
The basic plan cost $19.99, making it be ranked among the cheap cell phone plans for seniors. If you use a Jitterbug Smart2 phone, the cost is higher since a data package is included. You can check out Great Call for more details.
2. Consumer cellular
Consumer cellular is a good carrier in terms of offering text and talk units. Also, they have Doro phones which are very affordable and start at only $25. When you join and buy the handset, all you have to do is pay the activation fees, which is 435 and then go choose your prepaid plans.
For only $19 per month, you get a monthly plan for 300 minutes and unlimited texts. There is the $9.50 plan whereby you get unlimited calling only. Visit consumer Cellular to make an application.
3. Verizon wireless
Verizon does not offer a senior-specific plan, but you can get a discount if you are a senior. This wireless provider is known to offer the best connectivity, which is also used by GreatCall. For seniors who switch from their previous carriers to Verizon, they get to save around $40 per month. For $80 per month, you get two lines with unlimited everything. Everything from talk, text, and data is unlimited. Feel free to check out their website for more info.
4. T-Mobile
T-Mobile is a company known by many seniors for offering the 55+ senior plans. However, the plan was recently switched to the Magenta Unlimited plans for customers at 55 years old and above. This plan gives you quite amazing features like;
Unlimited talk, text, and data
No annual contracts
No hidden
fees Mobile hotspot plans
4G data in Mexico and Canada
The good thing is that all the taxes are included in the price. For a basic plan, you only pay $27.50 per month for one line and get the features mentioned above. You can go for the premium plan that costs $45 per line, and you get quite impressive features.
5. TracFone
TracFone boasts itself for offering the best cheap plans that are inclusive of data. Many reviews on TracFone are positive, so it is a good company to go for. Currently, all their plans have the following features;
No contract required
Unlimited carryover data
Unlimited network connectivity
Uses 4G dependable networks
The plans are very affordable and start at only $20 per month. Also, you get a vast array of compatible phones which you can choose from. 
What to know when choosing an AARP cell phone plan
As a senior having a flagship smartphone is not a necessity except for those tech nerd seniors. If you have a phone, the next step is choosing the best plan which you will not regret joining in. Below are things to consider;
1. Network speed
This applies to seniors who use smartphones and need full-time access to the internet. Also, AARP offers amazing discounts if you do your activities online. So for the best experience, it is best that you choose a carrier that will be able to offer 4G or 3G network at the minimum.
2. Network coverage
As you opt for a cell phone plan; take some time to look on the network coverage. You should choose a carrier that offers nationwide coverage so that in case you travel, you will be connected. 
Carriers will deceive you that they offer cheap phone plans, but you may come to discover that there are hidden fees and taxes. So to avoid such a case, you need to contact customer care to outline the full pricing. Another better option is to read some reviews like jitterbug phone reviews or Consumer cellular phone reviews to get precise information
4. Are there discounts offered
Carriers will offer discounts to ensure that v they create good relations with the customer. An example is the AARP cell phone discount Verizon whereby you get discounts on Verizon if you are a member of AARP. To know more contact your carrier. 
5. Rewards or bonuses
This is not a great deal to consider, but it is also suitable for a carrier to offer rewards. This will retain and even attract more customers to use their services, for example, the Verizon upward rewards program, which is very efficient.
Which phones can be used by AARP members?
There is a wide range of phones which seniors can use. Also, it depends on the health condition of the senior. If the senior is deaf, you can get him or her Clarity phones for hearing impaired or hearing aid compatible phones. Some seniors do not prefer the digitalized world, so the best option is to get a flip phone. Below are some of the companies that offer quality phones which AARP members can use;
1) Samsung
Samsung provides the best flagship and mid-range smartphones. So you can check out the Samsung Galaxy S8, the J7, or any Samsung device you prefer.
2) LG
This is a company that has been in the market for ages. They offer flip phones, flagship smartphones, midrange phones like the best unlocked phones under 100, and many more. Feel free to visit Amazon or another place to get your phone
3) Jitterbug phones
GreatCall Inc manufactures these phones. There are two types of Jitterbug phones you can opt for; Jitterbug smart2 and Jitterbug flip phone. So you can check out the jitterbug phone reviews to know more.
4) ZTE
ZTE is a company that has been in the market for a while. They offer some excellent phones with large speakers making the AARP member never to be disappointed.
5) Motorola
Motorola has had ups and downs in the market, but they offer goods phones like the recently launched Motorola series. Check out Amazon for more details
Benefits of joining AARP
There are lots of benefits aside from the cheap cell phone plans. Once you join AARP, here are the other benefits you are likely to get;
1) Payless for rental cars, hotels, and airport parking
You may realize that you spend a lot on packing or booking hotels. Once you join AARP, you get a 12% discount on rental cars, hotels, and parking tickets. However, these are limited to the areas selected by AARP and not everywhere across the country. You can consult AARP by contacting customer care so that they can give you more information on that.
2) You get pet insurance at a discounted price
Many seniors have a pet you love to play with, and having them near you cheers you up. There are or may be instances where the pet gets sick, and you lack sufficient funds to take them to hospital. Well, with AARP, you are able to get a 10% discount on pet insurance which is very convenient. This applies when you enrolled for AARP online. You also get a $35 prepaid pet plan visa card which you can use for the next visit to your dentist.
3) You get free financial advice
Are you getting those retirement benefits and don't have the idea on how to spend it? Try AARP.  They aid seniors by giving financial publications with well-outlined topics on spending your savings, dealing with age discriminations, and investing your money. You also get the best advice on how and when to claim your social security.
4) Discount for book purchases
Many seniors love to have a book collection to keep them busy after they have retired. AARP got you covered since you get 40% off from selected titles and book shops. This is a very fantastic offer only offered by AARP. You can also get eBooks and free downloads on selected titles. Sign up now to AARP so as to enjoy these benefits
5) You can earn from AARP
Popularly known as the AARP reward program, you can earn points from quizzes, surveys, and webinars found on the AARP website. You can then redeem your points for several deals like cheap iPhones without a contract, AARP cell phone discount Verizon, local retailers discount, iPads, gift cards, and many more.
6) Save more when you do shopping
At selected stores countrywide, you can get an excellent discount on goods purchased. As long as you show your AARP discount, they will give you a free voucher book with over $1000 worth of discounts which you can redeem at the store.
7) You are able to pay less on prescriptions
As a senior, you may have some health issues resulting in drug prescriptions. If the prescribed drug is not covered by the insurance company of your choice, then AARP will help by chipping in some funds, meaning you don't pay the full amount. So in an overview, the savings may be up to 61%.
8) Save on your car insurance
Once you join AARP, you can easily sign up for the Auto insurance program. Hartford offers this program, and you can get rewarded with benefits like a lower cost on premiums. Also, if you complete the AARP smart driver course, you can enjoy the premium discount for the next three years.
Cons of joining AARP
The cons of joining AARP are very few. Since there have been reforms on Improving their services, you will be able to get reliable services at AARP.  Below are some of the cons when joining AARP;
1) Email spams
Once you join their services, they will send you lots of emails regarding their services. People also complain to be receiving a lot of ads related to supplements, diet, and investments.
2) Discounts offered are also available in other organizations
Discounts offered at AARP are also available in other organizations. According to several reviews, the discounts offered somewhere else may even be better. However, in AARP, you do not get discounts on specific products only like what other organizations offer. You get insurance policies, cheap cell phone plans, and many more.  
These are some of the major cons people have complained about. Others like lobbyists do not affect your membership, so it is not a big deal.
3) Is the customer care service for AARP reliable?
AARP has received a lot of criticism for their customer care services. People claim that they take time to respond, tables have turned. You can now contact customer care and get a reply at a very fast rate. The delay time is less than 3 minutes ad once your call is received, they will be able to assist you.
There are cases whereby you send your issue via email. This may take a long time for the response of about 2 to three days at the maximum. So it is best that if you have an urgent issue, contact AARP customer care via 000 1 202-434-3525 and they will be able to assist you. 
After the phone call or assistance, you may receive a text message via email asking you to rate their service. Here you should give your honest opinion on how they have helped you to solve the problem. If the customer care assistant was rude, you should leave a review.
Conclusion
AARP is a good organization to be part of. As mentioned earlier, it serves around 38 million Americans making it very convenient to join. All you have to do is read the policy carefully to know what you are getting yourself into. This organization is very cheap to enroll in since for about $70 bucks you get a membership for years.
The carriers recommended are very good in terms of pricing, network coverage, and their plans. Lastly, if you are impressed with AARP services, ensure to write a review on how good they are, and if you are not satisfied, you should also comment on ways they can improve their services. This will enable good relations between AARP and the Americans since you will get better services.